Here in the UK poppies have become ubiquitous as symbols of remembrance. But how else do we remember those lost to global conflict? HRP Research Leadership Fellow Megan Gooch has just completed a project exploring the photos, medals and other artefacts we use to commemorate the lives of family members and ancestors, and how the internet has helped to bring these private items into the public sphere…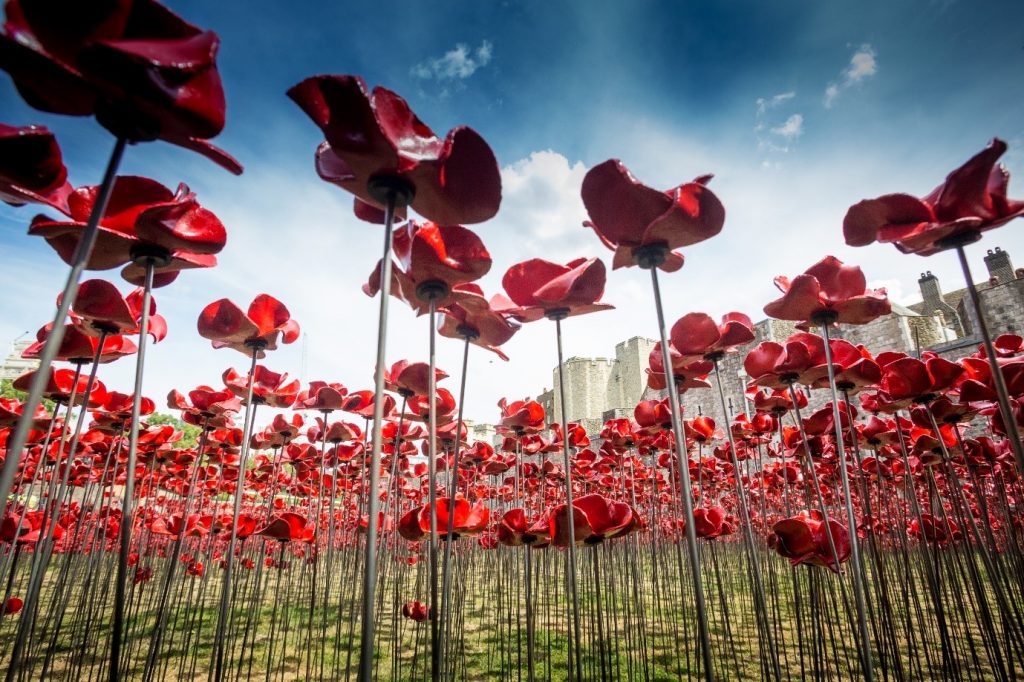 To most British people, autumn is heralded by a drop in temperature, the clocks going back, a lot of rain, and the annual outing of poppies. The ritual of poppy buying and wearing has been going on for nearly a century, and I, like so many others, have childhood memories of buying a poppy at school, and later on the high street, at the train station, or at my workplace.
The Royal British Legion poppy in particular is now so ubiquitous in early November that it's hard to recall a time when there wasn't available a range of poppy merchandise you could buy to accessorise your coat, your car, your shopping bag or your dog basket. And yet, in the 1990s there was a time when historians and cultural commentators thought First World War commemoration was dying out, and that as the veterans of that conflict died, so too would the need to remember them. In fact, the opposite happened: instead of fading away, the poppy and war commemoration have become more popular than ever in the UK, especially in Great Britain.
And yet, even though the poppy is a very important public symbol of remembrance in the UK, it's not the only way people commemorate loss through war. Our research has highlighted how people use a variety of memorial tools to commemorate and dedicate to those who have fought in past and contemporary conflicts. Something that surprised me was how often people used family artefacts to remember their ancestors and family members. After Blood Swept Lands and Seas of Red was displayed in the Tower of London's moat to mark the centenary of the start of the First World War in 2014, Historic Royal Palaces swiftly set up an online dedication portal to enable people to get involved with the commemoration. In particular, demand for Paul Cummins' ceramic poppies which formed the display vastly outstripped the limited supply of 888,246 of them. The dedication portal also allowed members of the public to dedicate a digital poppy to someone involved in the First World War, and over 9,000 people made a digital dedication and donated money to charity. Significantly, about half of these contributors chose to upload their own photo instead using of a stock image of the Tower poppies, and in doing so shared a personal memory.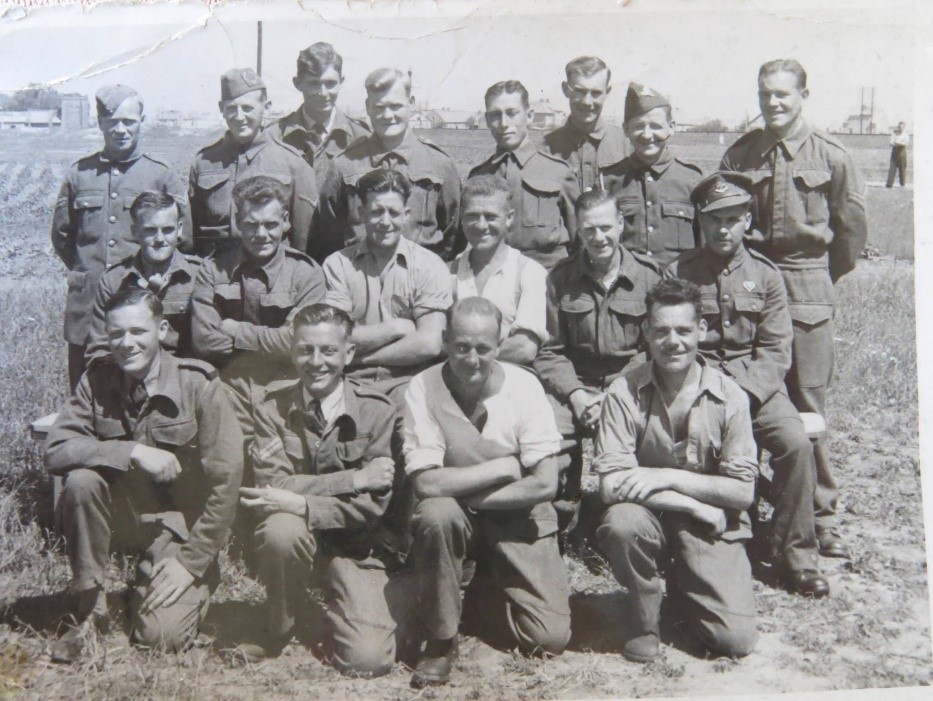 Whilst the installation in the Tower moat represented the dead through unique hand-crafted ceramic poppies, these online dedications demonstrate the richness and variety of family memory and brings to life the looks, the achievements and sometimes even the personalities of those who are commemorated in a way that no official memorial ever could.
So what do these online dedications look like, if they are not full of poppies? The majority (60%) of uploaded photos feature a man, often in uniform, with men accounting for around 75% of the dedications. Even if a dedication doesn't feature a face, it may show a gravestone or name on a memorial, while others show war medals or other artefacts which have been handed down through the century, brought out and photographed to be uploaded to the website.
However, most striking are the dedications which don't follow this pattern of male WWI soldier portraits and artefacts. Some contributors chose to share pictures of women, often nurses in one of the World Wars. One person uploaded a picture of their grandma, with a description of how this now elderly lady still mourns her father, who she lost in the First World War when she was just a baby. Others upload pictures of their families today, perhaps in defiance of death or as a show of gratitude to those who fought in past conflicts. Pictures of babies and children are accompanied by text thanking their ancestors for their sacrifice, so that these new lives could exist today.
It is a privilege to see so many treasured items and family artefacts, and it can feel very intimate, even in the public space of the internet. Like the online dedicators, the Centenary has prompted me to find my 'family archive', to explore my family tree and search for photos, medals and other traces of my family's past. Like the contributors to the online portal, I am sharing my family archive as an act of communication, and of dedication.
This year, as the poppy once again becomes more prominent as a symbol of remembrance, I will be thinking about how each poppy is only the tip of the iceberg in terms of who, what and how people practice remembrance.
Megan Gooch
Creative Producer & Research Leadership Fellow
Historic Royal Palaces
This research project is funded by the Arts and Humanities Research Council