July marked the start of the dahlia season, but it is as the days grow shorter that these flamboyant plants come into their own, providing a spectacular display of extravagant flowers until the first frosts.
Dahlias were introduced from Mexico to Madrid Botanic Garden in 1789, to Kew in 1798, and named for Swedish botanist Anders Dahl (who probably never even saw them). It was after further introductions in 1804, probably including hybrid semi-doubles from Mexican gardens, that the gene pool became sufficiently wide for breeding to begin in earnest. During the nineteenth century dahlias became popular in the garden, grown to exhibit and for floristry.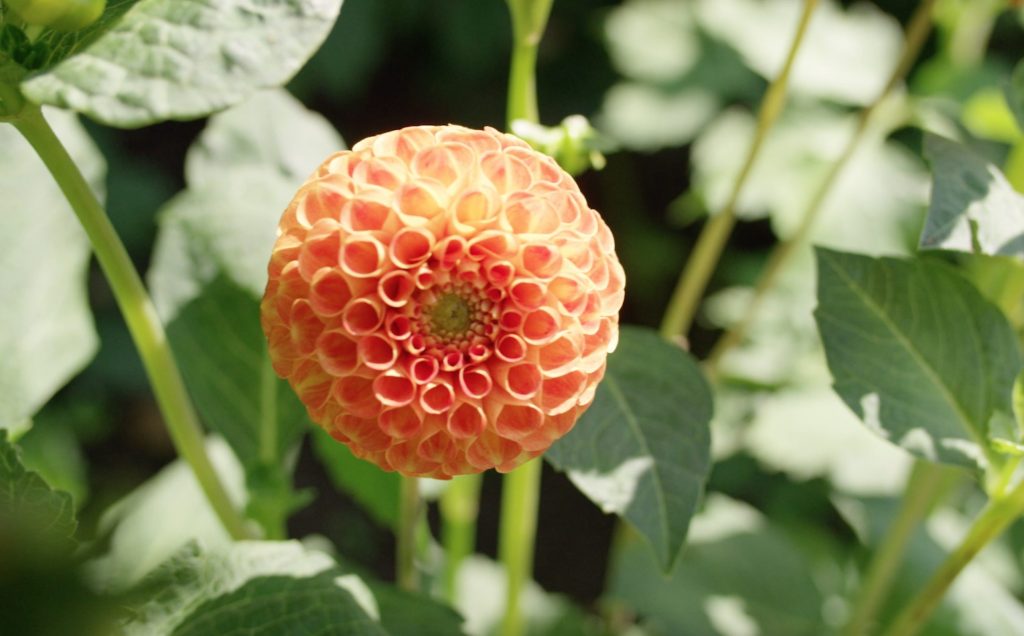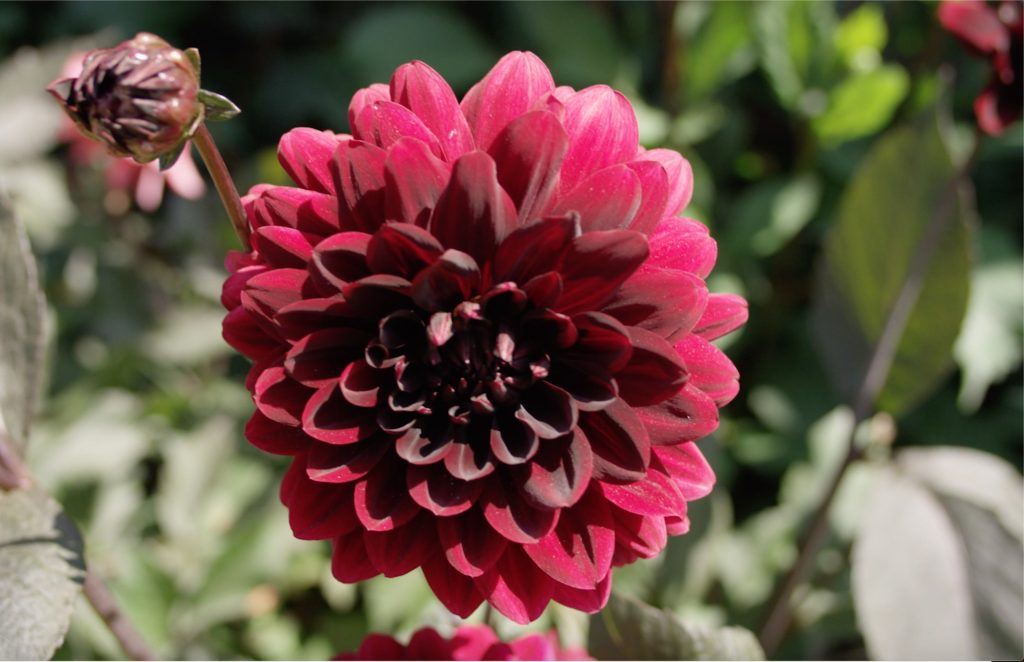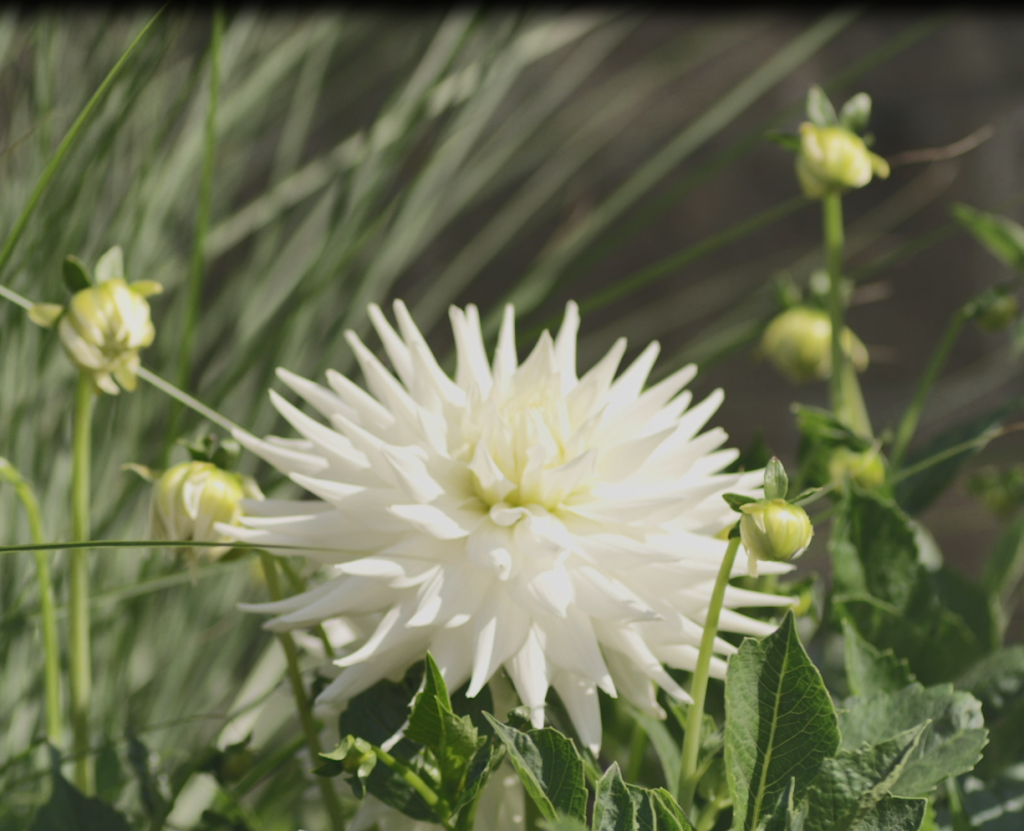 There are 14 groups recognised by the National Dahlia Society, some subdivided by flower size. These include the neat, formal ball and pompon types; the decadent giant decoratives – from 25cm across up to as much as 38cm; and the rococo cactus forms. Dahlias are available in every colour and combination except blue and some have attractive dark foliage.
That dahlias are so diverse in form is due to their complex and unstable genetic structure. They have a large number of chromosomes: 64, four times as many as most organisms (humans have 46). The chromosome is the structure within the cell nucleus that carries the genetic information in the form of DNA. Variations in DNA replication during cell division lead to unpredictable genetic changes, which results in young plants that have markedly different characteristics from their parents. With so many chromosomes, a huge number of DNA combinations are possible. Natural mutations or sports are also common. These tendencies have been exploited by growers to create tens of thousands of cultivars.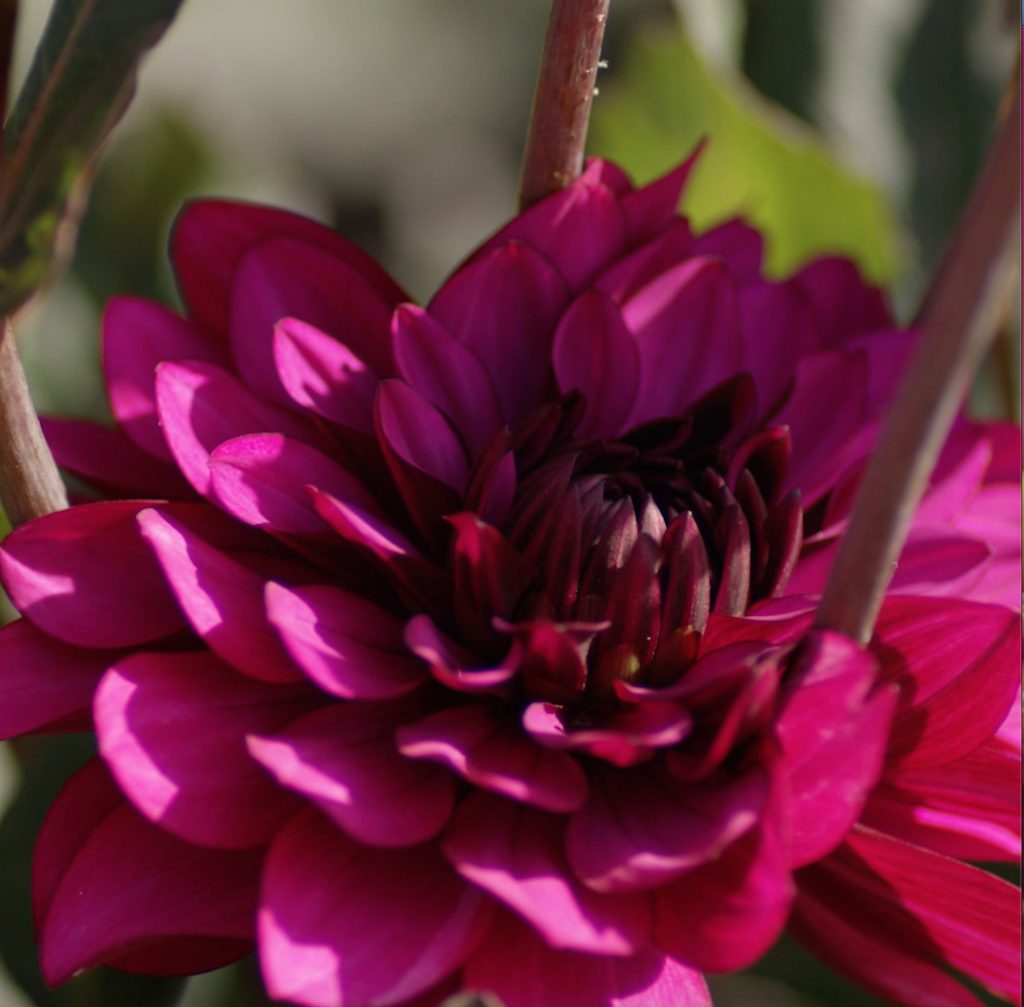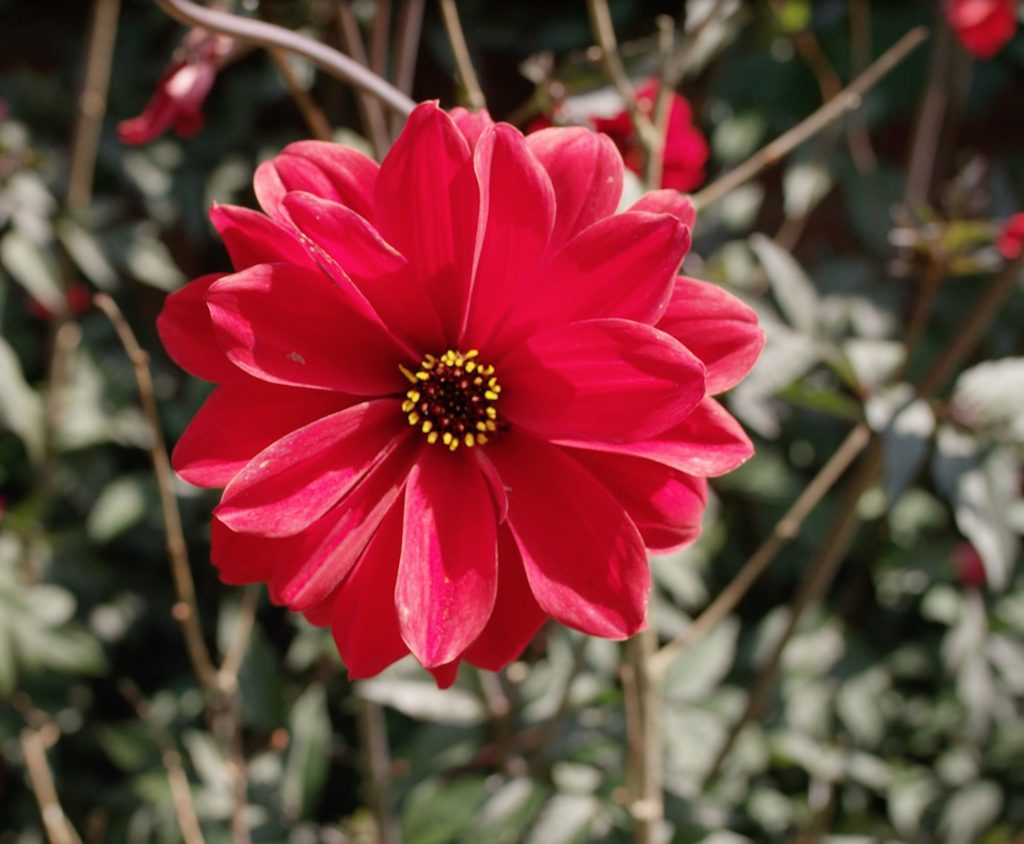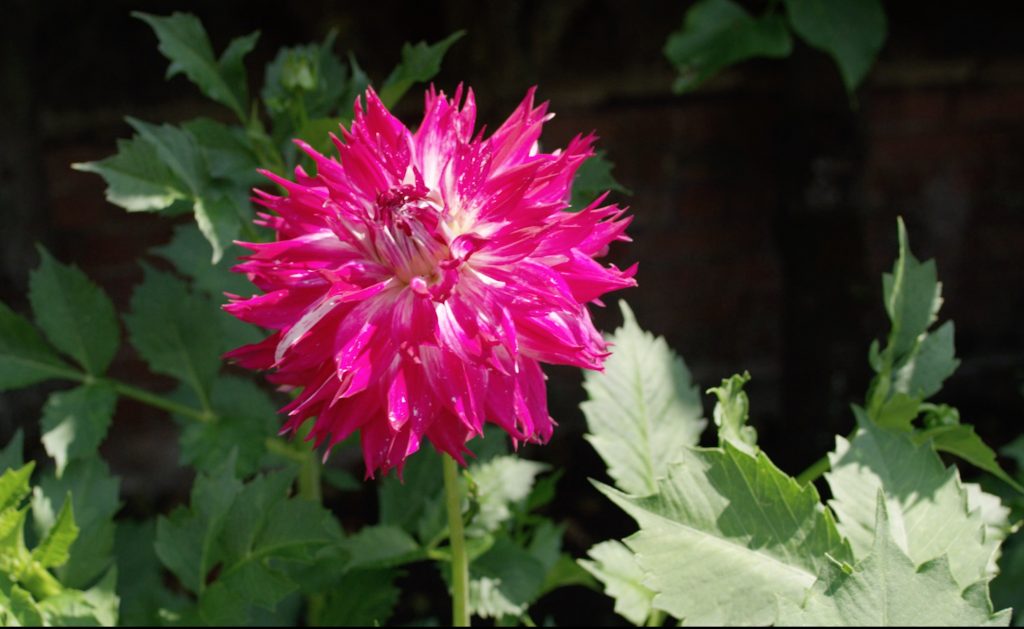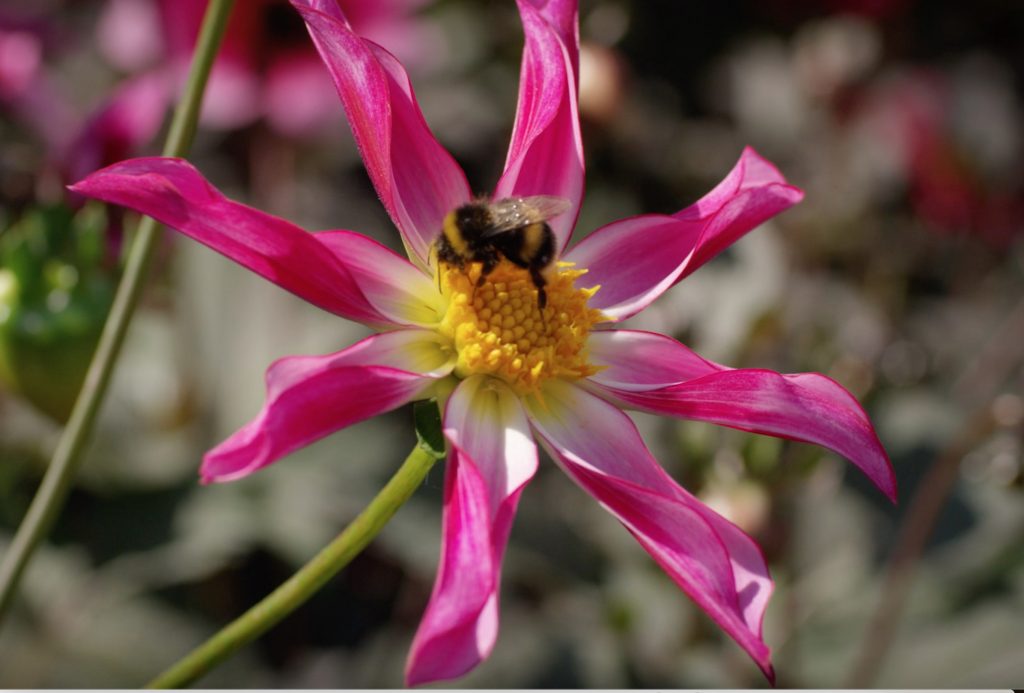 Dahlias are definitely not a low maintenance plant but provided they have the right conditions they are not difficult to grow. They require sun and fertile, well-drained soil. Preparation for the displays at Hampton Court begins in March when the overwintered tubers are potted up. They will not be planted until all risk of frost has passed and the plants are a reasonable size, usually early June. Taller varieties need to be staked. Dahlias are incredibly fast growing so require vast quantities of water. Dead-heading is essential to maintain a continuous display. At the end of the season the tubers are lifted and stored in dry compost in a cool, dry, frost-free place.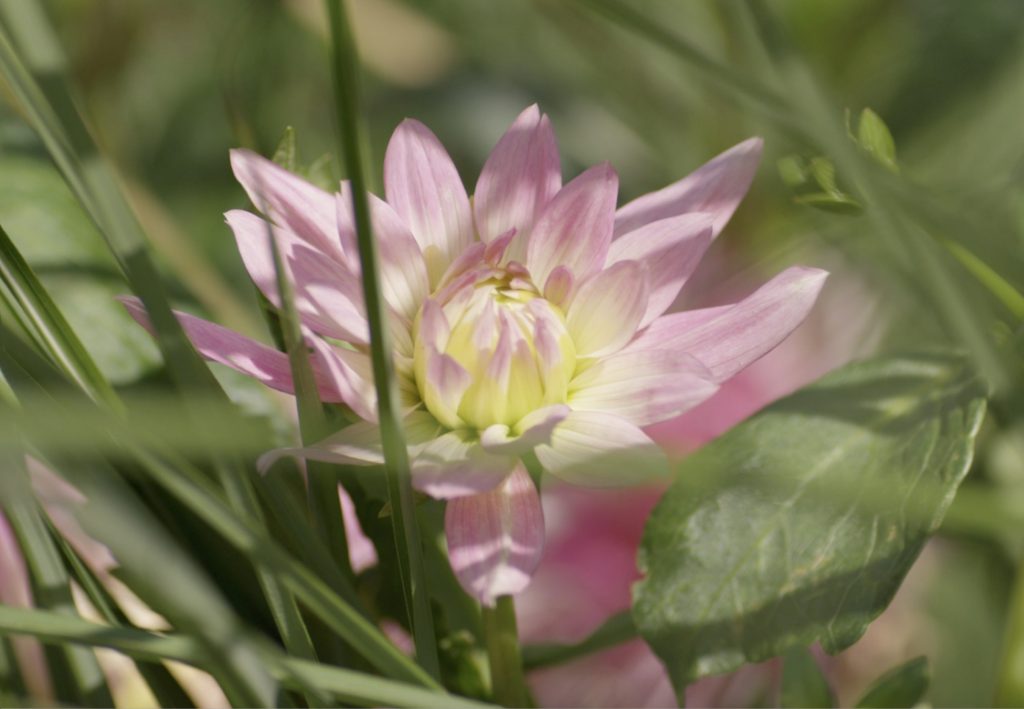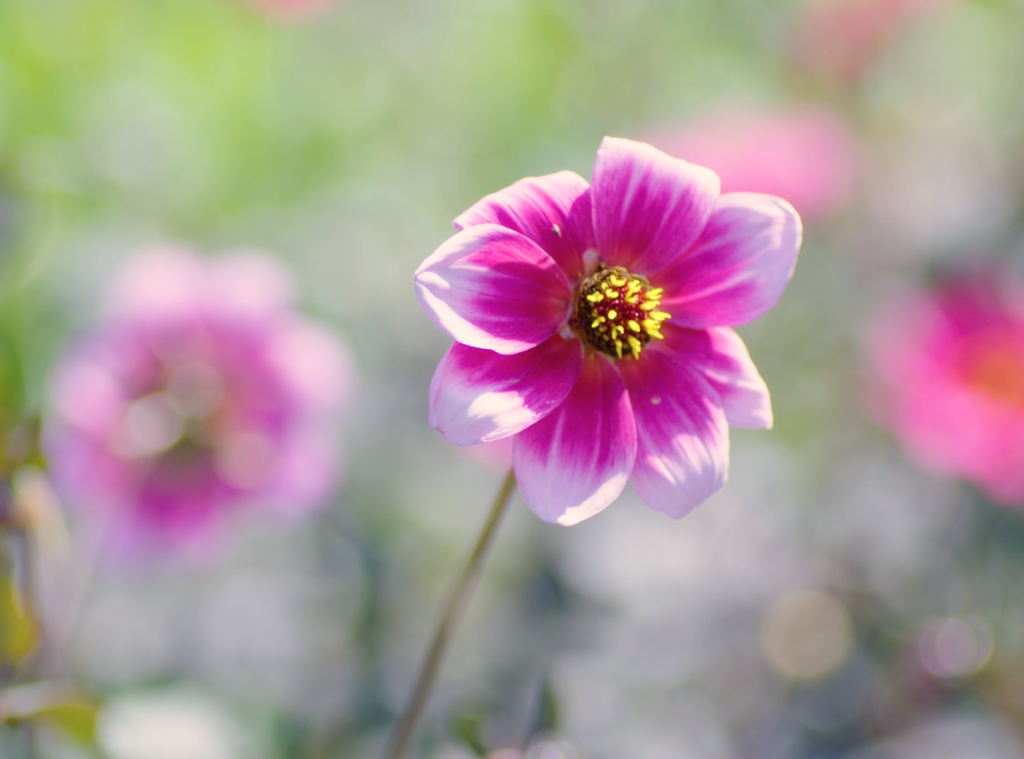 Dahlias have long been grown at Hampton Court, featuring in the 1923 Earnest Law plans for the Long Border. Earnest Law (1854-1930) was a grace-and-favour resident, barrister and unofficial palace historian. He became involved in redeveloping the gardens to return them to their nineteenth century glory, when Hampton Court was a fashionable attraction famous for displays of exotic and unusual plants such as dahlias.
Our traditions of horticultural expertise and showmanship continue: today dahlias feature throughout the herbaceous borders and are also grown in a dedicated dahlia border next to the Great Vine.
Abigail Rose
Skilled Gardener