Henry VIII's burial took place on 16 February 1547 in St George's Chapel at Windsor Castle. The king had died twenty days earlier in his Presence Chamber at Whitehall Palace and during the week preceding his internment his body had been moved slowly to Windsor via the former abbey church at Syon Park.
Now I realise that Henry VIII is a divisive figure and that you'll all have your opinions about his death so I'm not going to dwell on that aspect of his story. Instead let me introduce you to the left-field subject of his funeral hearses. It's a subject which, as I've been researching examples of temporary architecture for our AHRC funded Portable Palaces project, has caught my eye.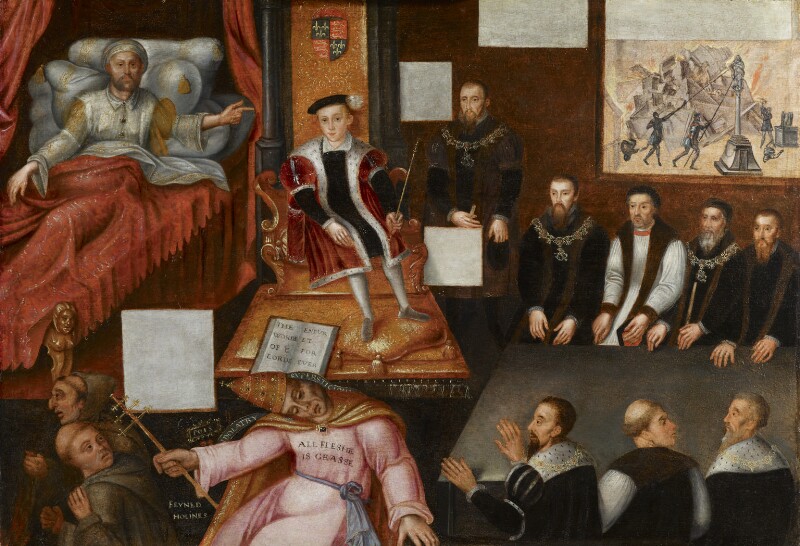 When is a hearse not a hearse?
Of course these days we think of hearses as the black cars that transport the coffin to the funeral, but in 16th-century parlance the vehicle that Henry's body travelled in was called a chariot. Henry's chariot was a many-wheeled wagon covered with black velvet, hung with heraldic banners, and drawn by eight strong horses ridden by eight children (the lead used to encase Henry's embalmed corpse weighed more than half a ton alone, so the whole chariot and its royal cargo must have been enormously heavy). The chariot carried his coffin on top of which was his effigy. The effigy was carved from wood and wax, dressed in expensive robes and wore the Imperial Crown on its head. So valuable was it that when the cortège stopped overnight at Syon the effigy was placed under guard in the vestry. Sadly Henry's effigy hasn't survived but there are some fabulous examples of royal funeral effigies on display in the Queen's Diamond Jubilee Gallery at Westminster Abbey.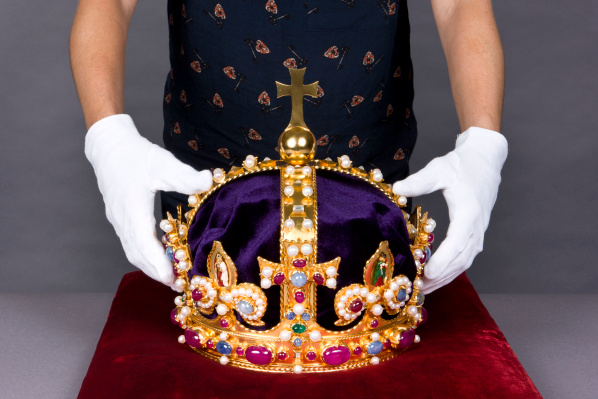 Architectural hearses
So what is, or was, a hearse if it was not a chariot and what's it got to do with architecture? The answer is that Henry's hearses were huge temporary canopies under which the coffin and the effigy rested while lying in state. They were surmounted and surrounded by thousands of burning candles, hung with rich black and gold fabrics, and covered with elaborate architectural ornament. Henry had three hearses; one in the chapel at Whitehall Palace; a second for the overnight stop at Syon; and the third and largest (it was probably about 35ft tall) above his burial vault in the quire of St George's Chapel, Windsor.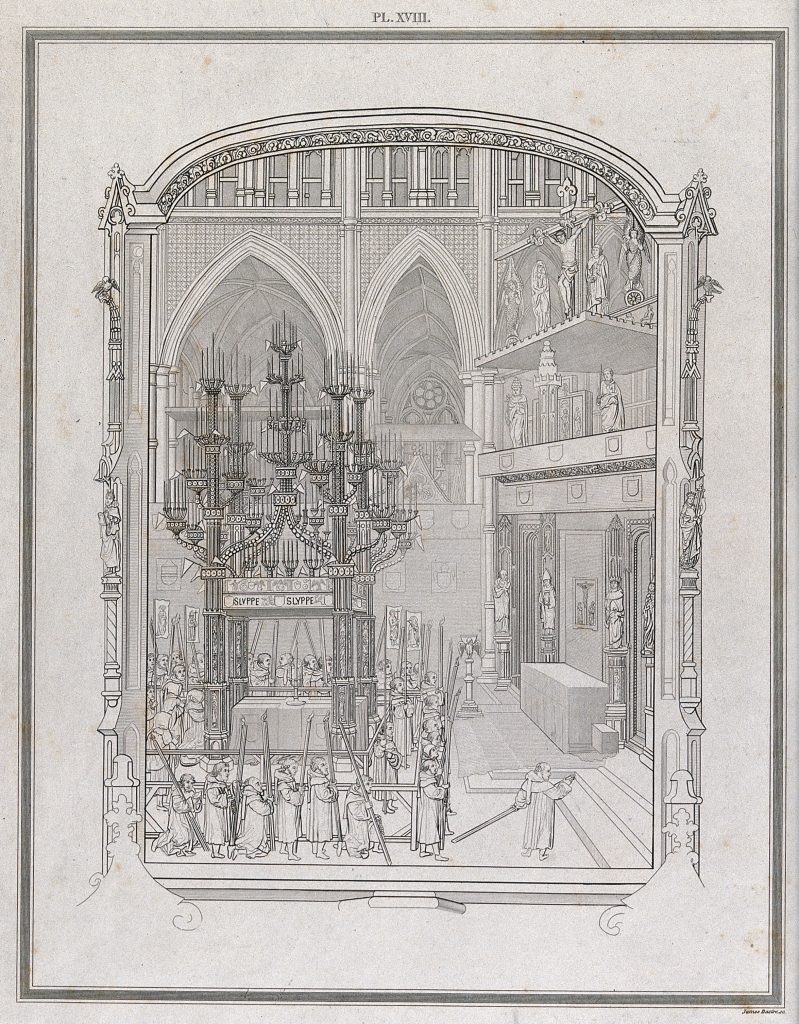 Hearses of wax
In accounts of royal hearses that survive from as early as the 14th century they are often described as being made of wax. Henry's three hearses were no exception. At Whitehall the hearse was made from nearly a ton of wax; at Syon 1.1 tons of wax was used; and at Windsor a staggering 1.8 tons of wax went into the hearse. Some of this wax was probably used for candles and tapers but much of it was used to make architectural ornaments for the hearse itself. The wax was presumably fixed to a supporting timber framework but it provided a soft and mouldable surface for carvers and sculptors to work in. It meant that elaborate architectural forms could be created in the relatively short time between death and burial.
Eyewitness descriptions of Henry's hearses provide frustratingly few details their appearance, but an eyewitness to Mary I's funeral eleven years later gives us the following glimpses of the wax sculpture on her hearse:
"On the same hearse many escutcheons in metal, with many small escutcheons of wax. On the upper part of the eight great posts stood eight Archangels of wax, and under them eight great escutcheons of arms within the garter of wax. All the eight square of the hearse was garnished and set with angels, mourners, and queens in their robes of estate, made of wax."
Consistently in our research for Portable Palaces we've found that craftsmen at the Tudor courts frequently constructed elaborate temporary buildings and carefully selected materials that allowed them to work quickly and easily. In these wax funeral hearse we find the same again. I only wish I could have seen one.
Alden Gregory
Curator of Historic Buildings
Portable Palaces is generously supported by the Arts and Humanities Research Council.