Number 10, Downing Street, is one of Britain's most famous addresses and one of the most important political buildings in the world. However, it actually started life as number 5.
The property was part of a building project by diplomat George Downing who built it on the site of Hampden House, which was destroyed in the late 18th century.  The site was also once host to the Axe brewery.  In 1682, Downing employed Sir Christopher Wren to design houses, but as they were built on marshland and cheaply made, they have been in an almost constant state of repair since their construction.
The street became a hub for politicians, with the last private resident being a mysterious 'Mr. Chicken', who lived there in the 1730s. After that, Number 10 was purchased by George II, and presented to the First Lord of the Treasury, and effective Prime Minister, Robert Walpole.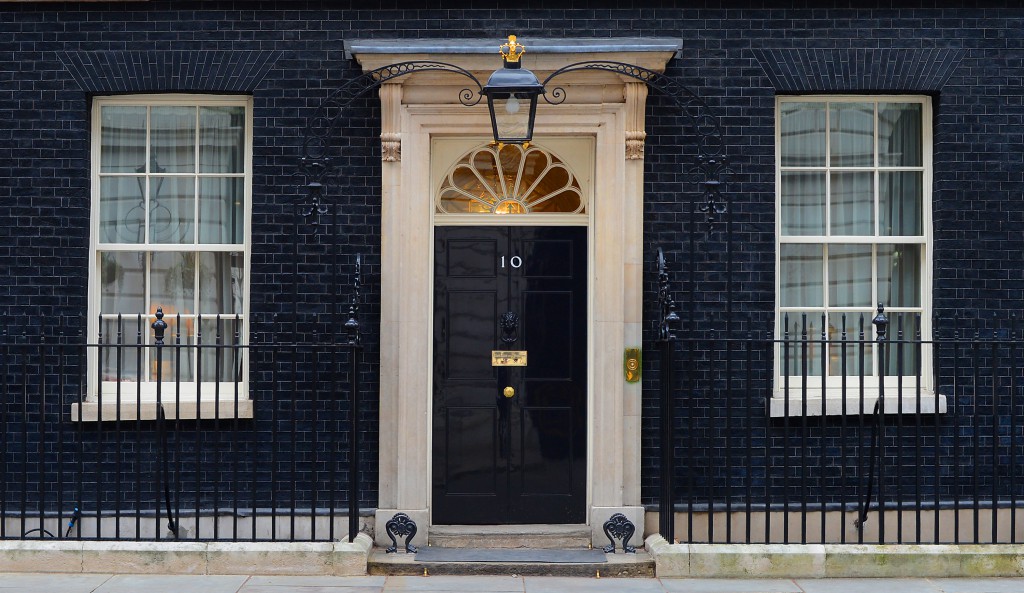 Walpole had developed relations and influence with both the Georges, playing a vital role in bringing about reconciliation between George I and his son, also George. George II gave the Downing Street house to Walpole, as official thanks for stabilising Britain's finances, foreign affairs and monarchy. Walpole nobly refused the gift, instead asking that the House be passed on to future Lords of the Treasury and servants of the crown. He originally thought little of the small and awkwardly arranged house; however in 1735 he took up residence and set about refurbishing and expanding the residence. Probably the most significant of these changes was his creation of a study, which later became the Cabinet Room, vital in the war efforts of Lloyd George and Winston Churchill. During Walpole's residency, the house would have looked almost unrecognisable to its current state, particularly in its yellow brick exterior, only blackened by centuries of pollution.
Number 10 continued to be refurbished after Walpole's residency, with William Kent giving the house its famous black front door. The house was not only threatened structurally; plans to demolish the street were fielded in the 1820s as it became increasingly surrounded by brothels and gin houses. Into the twentieth century, the house was lived-in throughout both World Wars and remained almost unscathed by bombing. To the current day, Prime Ministers seek to make their mark as Walpole did, with Tony Blair restoring the heating and David Cameron recently modernising the kitchen.
Alex Clayton, Curatorial Volunteer