It's Finals Week on the Great British Bake-off. The curators at Historic Royal Palaces are avid watchers and we were all thrilled to see our boss Tracy Borman during Tudor Week. This week to celebrate the GBBO final we thought we would set our own technical challenge inspired by Queen Anne's irresistible 18th century Chocolate Puffs!
It's not until the 19th century that we get chocolate bars. Until then, chocolate was primarily made into a warm drink. For over two hundred years the kings and queens of England had their own personal chocolate makers who would make 'bean to cup' chocolate on demand.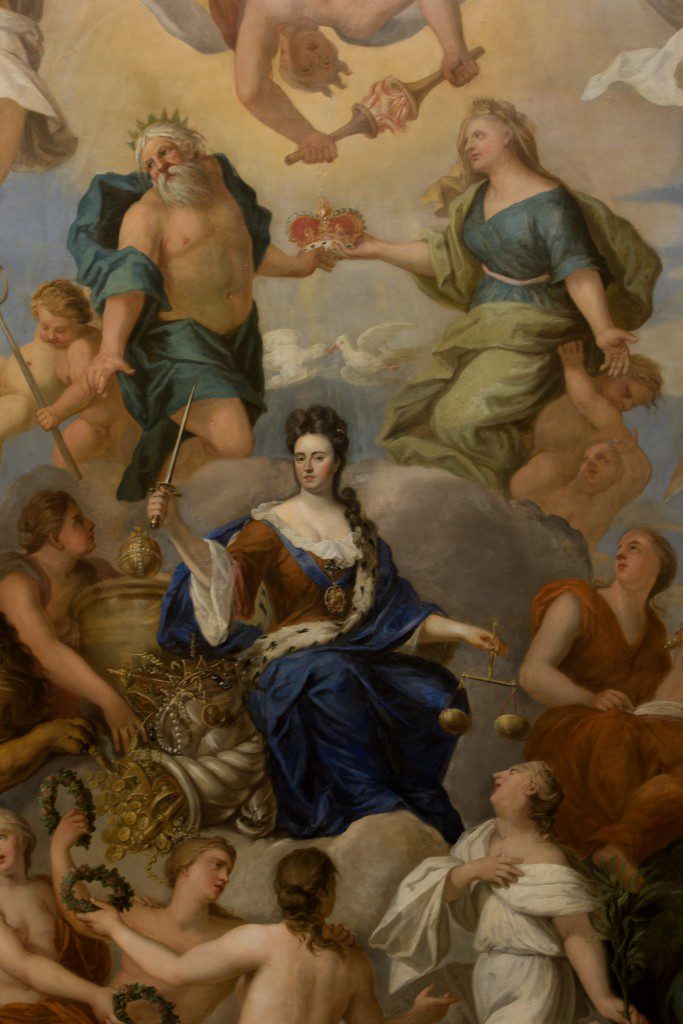 Queen Anne was a serious chocolate drinker. Her private accounts show that she was buying nearly 8kg of chocolate per month. That was enough to make 3 pints of chocolate drink per day! Although she undoubtedly had a chocoholic's figure (largely due to ill health) much of her chocolate was served to others at court, primarily during her public levees. During this dressing ceremony, chocolate was served as part of the ritual.   Her lady of the bedchamber, Abigail Masham  described her duties which included prettily putting on the Queen's gloves, handing the Queen her fan and washing the Queen's hands  'The Bedchamber-Woman [also] brought the chocolate and gave it with out kneeling' Chocolate was expensive and exotic and for royalty across Europe, this drink, more than any other conveyed regal munificence.
Queen Anne's confectioner, a lady called Mary Eales, published a recipe for chocolate-puffs and so, in the spirit of Bake off, I'm including the recipe and hoping some of our readers might enjoy it as a technical challenge.
TO MAKE CHOCOLATE PUFFS
TAKE a Pound of fine sifted Sugar,
and three Ounces of Chocolate
grated, and sifted thro' an Hair
Sieve ; make it up to a Paste with
White of Eggs whipt to a Froth;
then beat it well in a Mortar, and
make it up in Loaves, or any Fashion you please.
Bake it in a cool Oven, on Papers and Tin-Plates
 ' Mrs Mary Eales' Receipts: Confectioner to her late Majesty, Queen Anne' (1718)
If you do rise to the challenge please post images of your bakes on Twitter @hrp_palaces #FLRoyalFood.
You can find out more about chocolate by joining our online course or by visiting Hampton Court Palace.