On 22 June, a new exhibition opens at Kensington Palace exploring the lives of three German princesses, whose marriage into the British royal family and wide-ranging interests placed them at the very heart of the enlightenment underway in 18th century Britain. Find out more about Enlightened Princesses: Caroline, Augusta, Charlotte and the Shaping of the Modern World here. In partnership with the Yale Center for British Art.
The Audience Given by the Trustees of Georgia to a Delegation of Creek Indians, 1734–35, oil on canvas, by William Verelst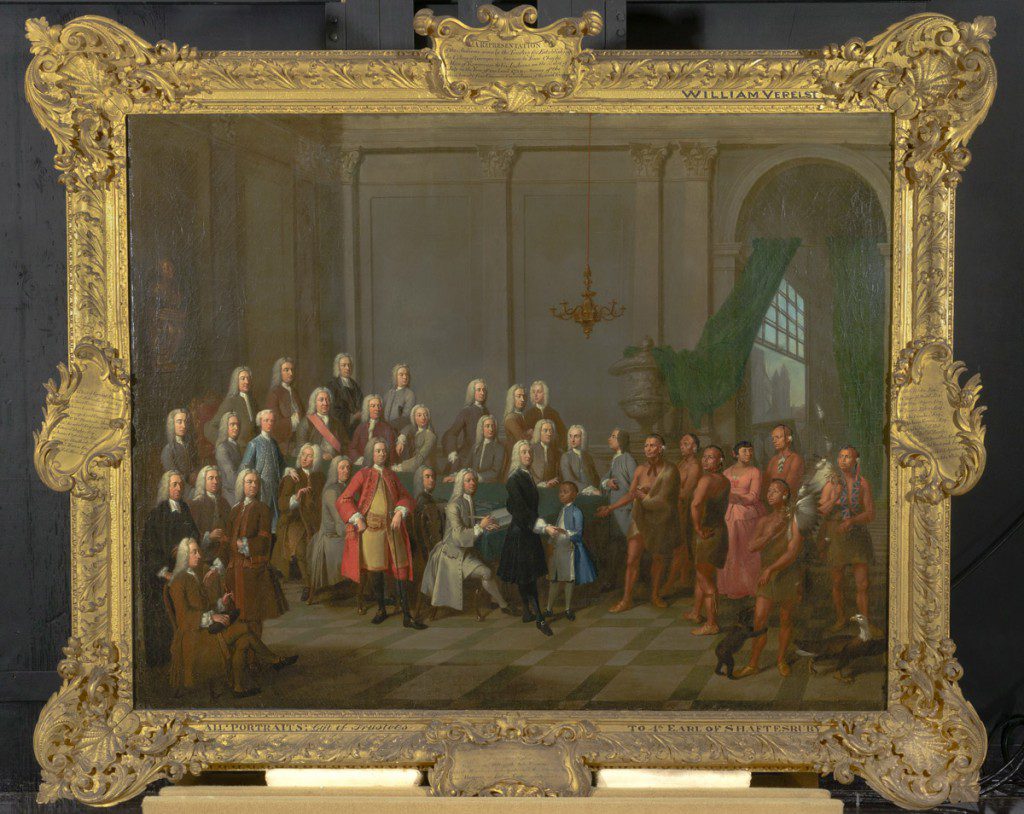 This painting was made by the artist William Verelst to commemorate the extraordinary encounter at Kensington Palace, in 1734, between a delegation of the Yamacraw, a Creek tribe of North American Indians, whose lands were appropriated into the British colony of Georgia, and George II, Queen Caroline, and their children. During their audience with the royal family, Tomochichi, the Yamacraw Chief, presented eagle feathers to George II as an emblem of peace, and his son, the little Prince William, presented a gun and a gold watch to Toonahowi, Tomochichi's young nephew and heir. The London newspapers were fascinated with visitors, reporting on the English clothes specially made for them. Senauki, the wife of Tomochichi, is depicted in the painting 'dress'd in Scarlet, trimm'd with Gold'.  The painting was commissioned by the British Trustees of the Colony of Georgia, who paid a fee to have their own portraits included.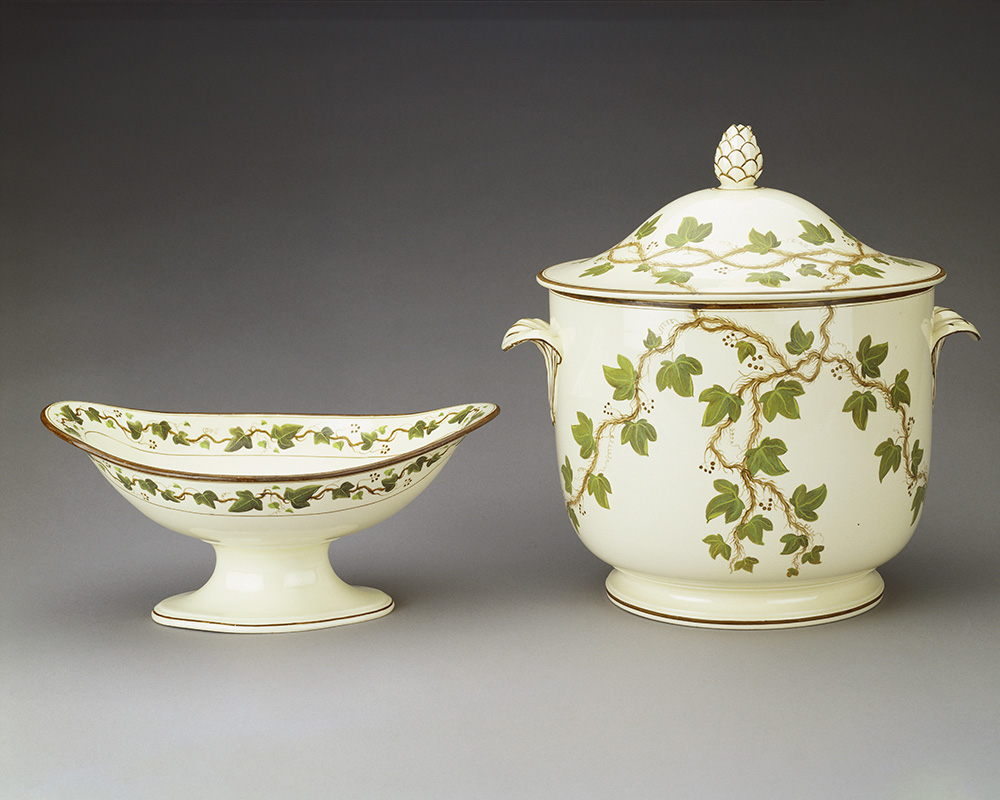 This creamware urn and cover, one of a pair, with an artichoke finial and decorated with trails of ivy, was probably commissioned by Queen Charlotte from the successful pottery entrepreneur, Josiah Wedgewood. In 1765 Josiah Wedgwood opened his first London showroom in Charles Street, off Grosvenor Square, and in the same year received a commission from Queen Charlotte to make an elaborate creamware tea service 'with a gold ground and raised flowers upon it in green…'. The following year he was officially appointed Potter to the Queen, and his elegant but modestly priced creamware was renamed 'Queen's ware', with her permission. Josiah Wedgwood was fully aware of the benefit to be derived from royal interest in his products. He wrote to his business partner Thomas Bentley in 1772, 'The Great People have had their vases in their Palaces long enough for them to be seen & admir'd by the Middling Class of People, which Class we know are vastly, I had almost said infinitely, superior in number, to the Great.' From then on ceramics bearing the Queen's name graced tea tables through the nation and empire.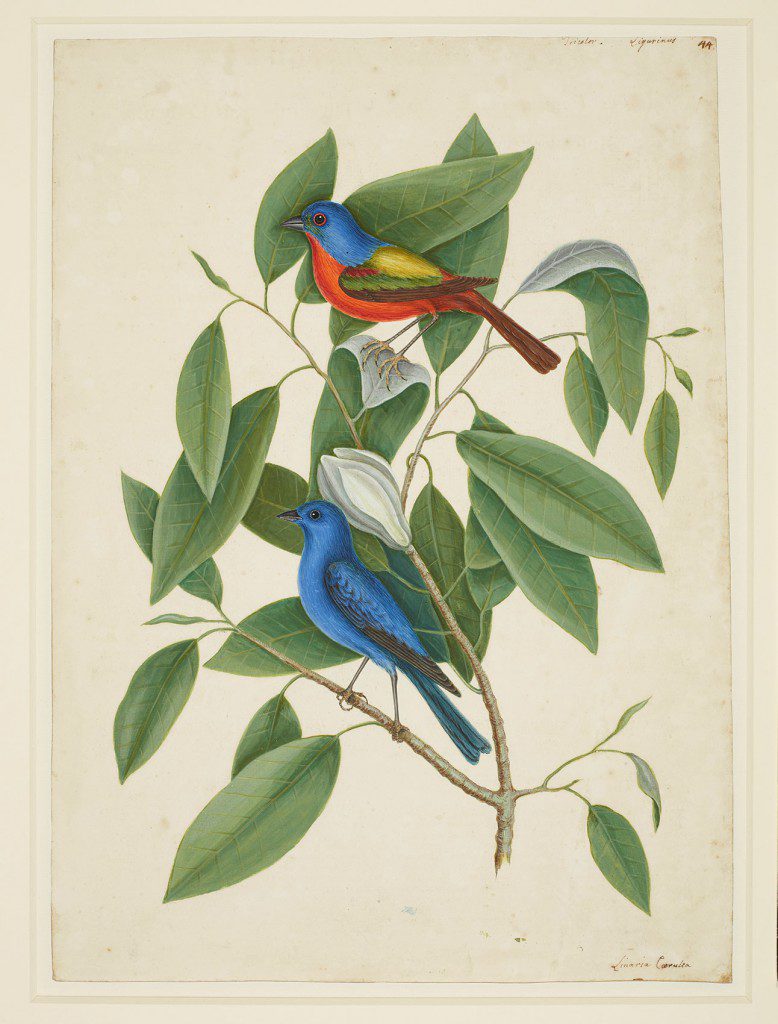 Mark Catesby's two volume 'The Natural History of Carolina, Florida and the Bahama Islands …' was the first publication to both illustrate and describe North American flowers, reptiles and birds. He devoted most of the first volume to birds which he considered more spectacular but less melodious than English ones, and the work was dedicated to Queen Caroline. The painted finch which he depicts so beautifully became much prized as a cage bird in colonial American homes because of its vibrant colouring. It was one of the choices of Mrs Eliza Pinckney as they settled on a gift to present Princess Augusta when they visited her at the White Lodge, Kew, in 1753, to ask her support of Eliza's textile enterprises in Charleston, South Carolina. Princess Augusta's fondness for keeping birds was well known, and she would have been familiar with Catesby's work, the second volume of which had been dedicated to her in 1743.
The Foundling token for child number 5706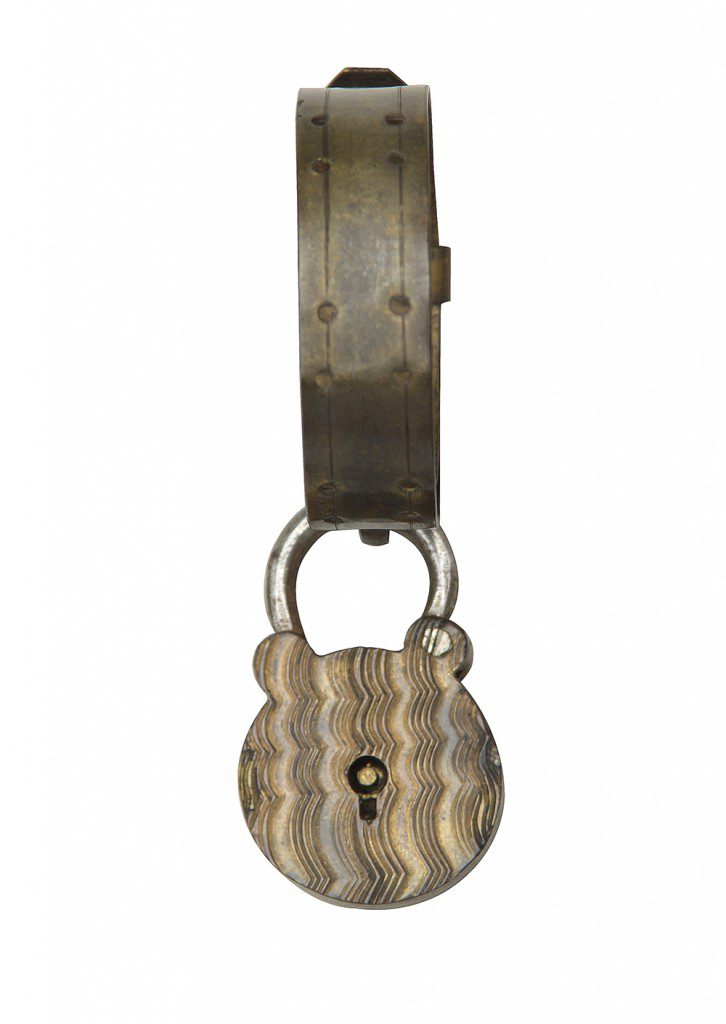 This tiny padlock 'bracelet' is one of many poignant tokens that remain in the collection of the Foundling Museum. When the Foundling Hospital for Destitute and Abandoned Children first opened its doors in 1741, it admitted just thirty infants at a time. But demand for places always outstripped capacity, and a system of drawing lots was soon established to avoid disorder at the hospital gates on the days appointed for desperate mother's to consign their infants. Entry to the Hospital became a form of adoption, so the lucky mothers who drew a white ball in the ballot, were asked to 'affix on each child some particular writing, or other distinguishing mark or token, so that the children may be known thereafter if necessary'. This meant that should their circumstances change they could return and reclaim their child. Few mothers ever returned. Little James Newington, who may have arrived at the hospital ill or undernourished, died a year later.
Princess Louise's miniature pagoda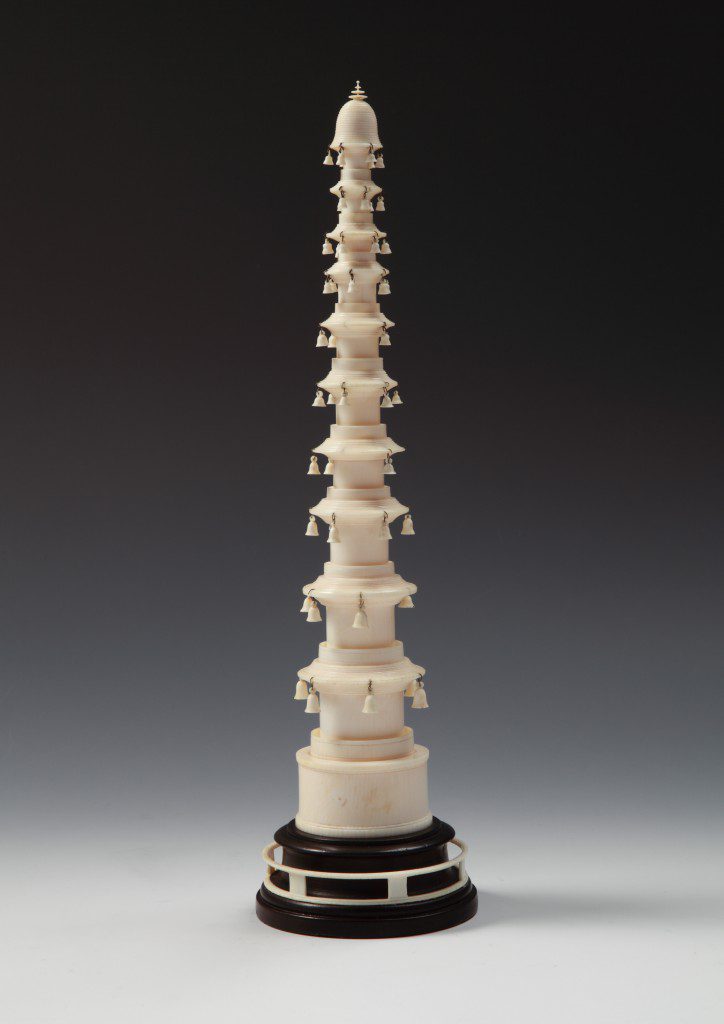 The art of turning, carving and shaping materials, had been traditionally part of royal children's education since the Renaissance. This exquisite little ivory pagoda was carved by Princess Louisa, daughter of George II and Queen Caroline in about 1740. Ten of the eleven storeys are adorned by carved, hanging bells, and the piece is finished with a thimble-shaped cupola. However over the 18th century approaches to the royal children's education changed dramatically and increasingly incorporated learning through play. Princess Augusta's and Queen Charlotte's children's tutors used magic lantern slides to enliven lessons, map jigsaws become part of geography lessons, and flash cards helped the young princesses and princes improve their spelling and grammar.
Anatomia Uteri Humani Gravidi Tabulis Illustrata / The anatomy of the human gravid uterus exhibited in figures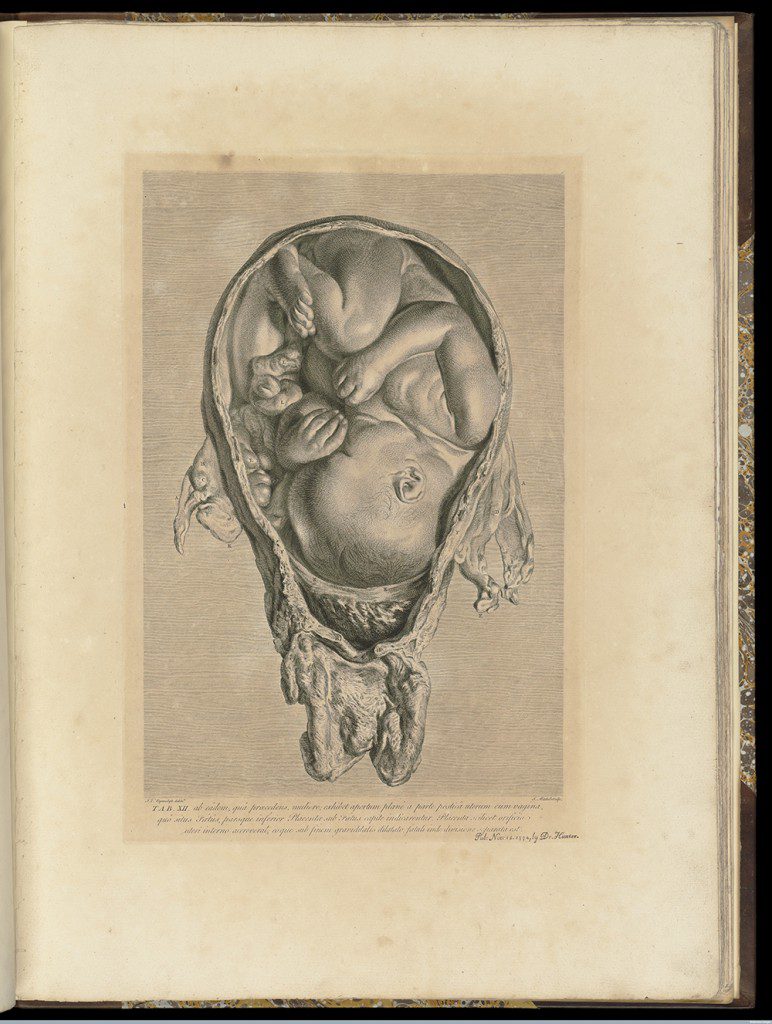 The Scottish physician and anatomist, William Hunter specialized in attending childbirths—a role so dominated by women that he would be called a 'man-midwife'. After supervising many successful births he was appointed, in 1762, physician extraordinary to Queen Charlotte, and he attended all her pregnancies until his death in 1783. Charlotte eventually had fifteen children, all of whom were born safely. In the process of producing his most important publication, The Anatomy of the Human Gravid Uterus (1774) Hunter procured and dissected the bodies of thirteen women who had died at different stages of pregnancy, which allowed him to assess how the complications that could arise were best managed. The book helped to establish obstetrics as an accepted branch of medicine.
Samantha Howard, Curatorial Assistant