Fifty-nine years and ninety-seven days after becoming Queen of Great Britain, Ireland and a flourishing British Empire, Queen Victoria noted in her journal that people 'from every part of the Kingdom, sent congratulatory telegrams & they kept coming in all day. They were all most loyal expressed & some very prettily.' It is not surprising these days to hear about piles of personal congratulations for the woman who had just surpassed George III as Britain's longest reigning monarch. But the way those messages were delivered – by telegraph – was a pure illustration of just how much change Queen Victoria had seen.
Victoria arrived on the throne at the beginning of a communication revolution. Images of the coronation in 1837 were published reasonably widely but the 1840 marriage of Queen Victoria to Prince Albert of Saxe-Coburg and Gotha coincided with a veritable explosion of printed material. New printing technologies enabled people around the world to see drawn images of the happy couple. These images were so widely available that many women (and millions of women since) wore white dresses on their wedding day, just like Queen Victoria did. Soon, developments in photography helped the public to gain a truer likeness of the Queen than had ever been possible. Photographs of the Queen, Prince Albert and their growing family marked key personal moments and important historical events. The telegrams Queen Victoria received from well-wishers on 23 September 1896 demonstrate just how much her world had progressed. In many ways, she remained a beacon of stability during a period of incredible social change. She ruled for 63 years and 216 days.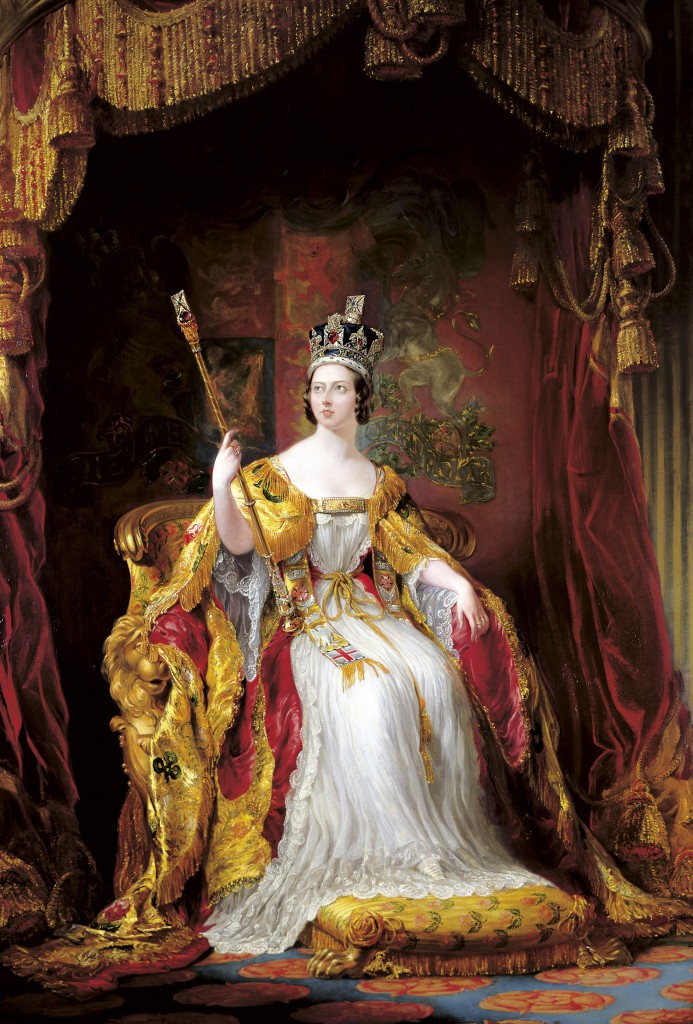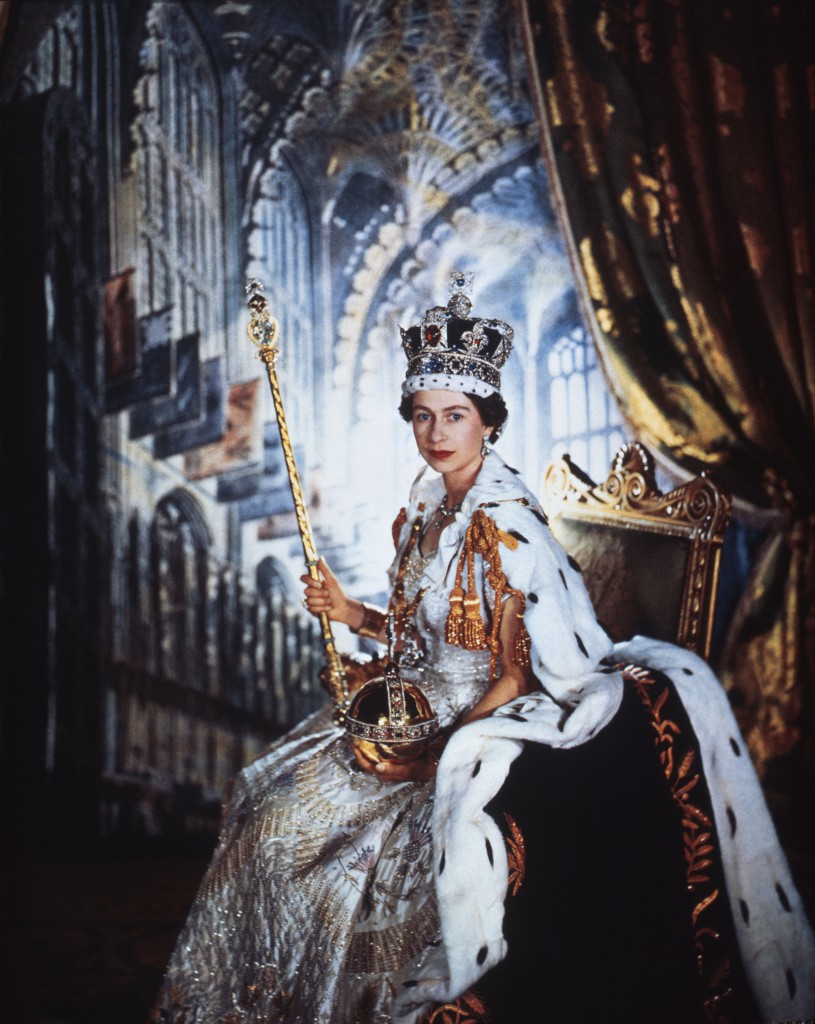 On 9 September 2015, Her Majesty Queen Elizabeth II will become Britain's longest ever reigning monarch. It is inevitable that this momentous occasion will encourage comparisons between the two queens.
Both women reached the throne when they were very young. Victoria had just turned 18 when her uncle, William IV died; Elizabeth became Queen at 25, on the premature death of her father on 6 February 1952. Both queens ruled an empire in some respect. Victoria presided over the largest empire in history, which occupied more than a fifth of the world's land at its peak. Since 1952, Queen Elizabeth II has been Head of the Commonwealth, a vastly smaller but equally global entity formed of many states that once formed part of the British Empire. Both women have been renowned for their private love of animals. Princess Victoria filled her journal with stories about Dash, the King Charles spaniel who brightened her childhood days at Kensington Palace. Princess Elizabeth's welsh corgi Susan accompanied her on her honeymoon in 1947.
Like Queen Victoria, Queen Elizabeth II has witnessed remarkable political, technological and social change over more than sixty years. But both monarchs have been incredibly adaptable. Queen Victoria was the first monarch to be photographed, to travel by train, to send a telegraph message. Queen Elizabeth II was the first monarch to be crowned on television, to circle the globe by airplane, to send a Tweet. Perhaps the greatest similarity between the two queens is their status as symbols of stability in changing worlds.
Deirdre Murphy, Senior Curator.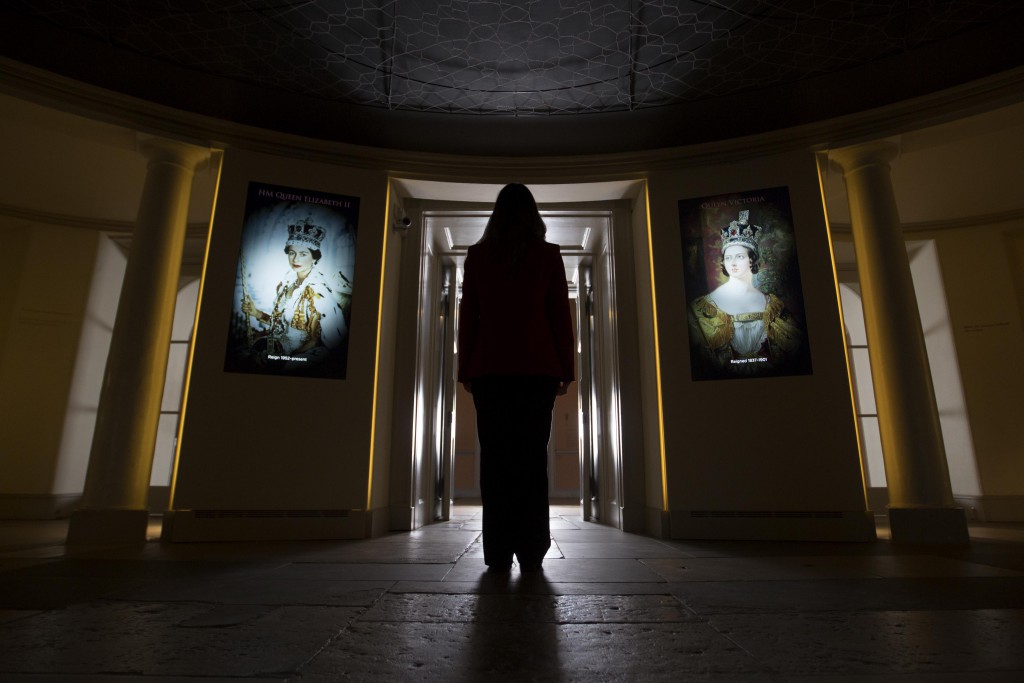 Kensington Palace is to mark the date Her Majesty Queen Elizabeth II becomes Britain's longest-serving monarch with a new film installation celebrating the reigns of Her Majesty The Queen, and her predecessor as longest serving monarch, Queen Victoria.