Season Two of HRP's Outliers podcast is here – our history fiction podcast that tells stories from the perspective of those standing in the shadows of historical events. In this Outliers blog series, we're uncovering the true history that inspired our podcasts' stories. In this week's episode, The Letters of 1867, we hear the story of Lady Alice Hill, a young woman who grew up in Hillsborough Castle, Northern Ireland during the reign of Queen Victoria.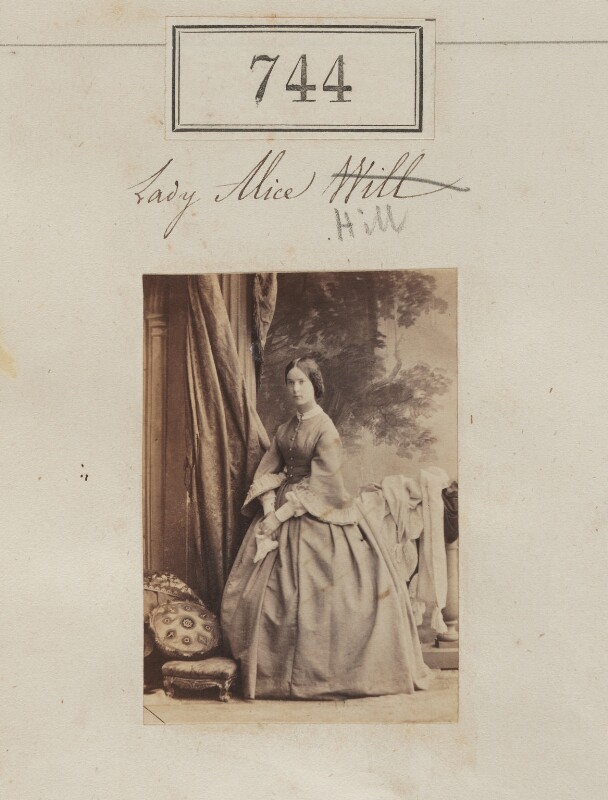 This story is set in the days leading up to Lady Alice Hill's wedding at Hillsborough Castle. Lady Alice knows she should be happy, but her change of status from spinster to spouse and the imminent move away from her beloved home is playing on her mind. She questions what role a woman can play besides that of a wife, sister or daughter.
Lady Alice Hill was born in 1842, the daughter to the Earl and Countess of Hillsborough. She spent most of her childhood between Hillsborough Castle and her family's other residences, but it is Hillsborough Castle where Lady Alice and her brothers were most involved in estate life whilst growing up. In fact, the picture painted by historic accounts of Lady Alice's childhood appears an idyllic one.  At the age of seven she opened a ball for 250 people by dancing with her father. At 12 she coordinated the dressing of Hillsborough's Christmas tree, and the family regularly had raucous theatrical and musical evenings. It is easy to imagine that Alice would have developed an independent spirit with such an upbringing.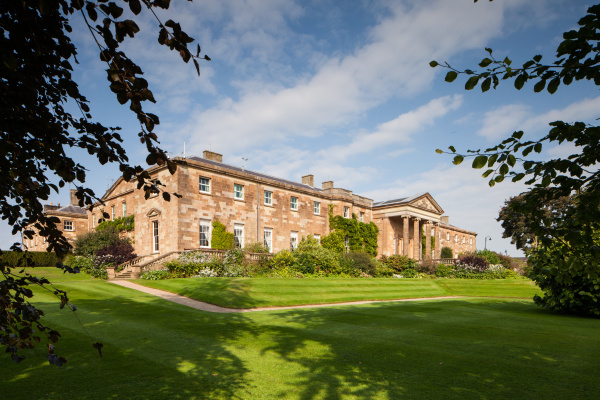 In this story, our writer Maeve O'Lynn wanted to portray Alice's independence of character and imagine her feelings on approaching her wedding day at Hillsborough Castle in 1867, as well as her imminent departure to her new home. Alice was 27 years old when she became betrothed to Thomas Taylour, Lord Kenlis. She had been a debutant seven years earlier in 1860, meaning that she would likely have been considered nearing spinsterhood. The pressure of this situation is gently portrayed in our story through Alice's fictional letters to a friend as Alice contemplates leaving her beloved home and her role as a woman in an age when women had little if any independence.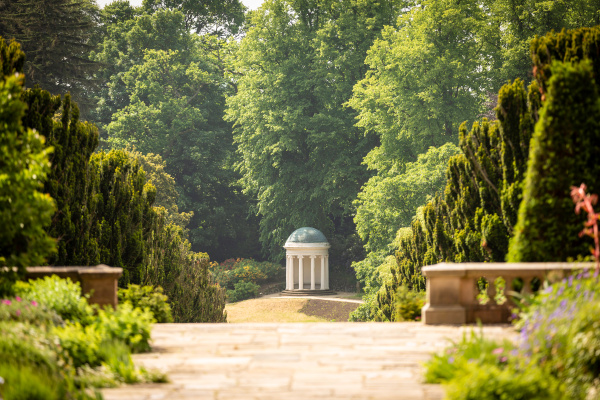 In this episode, we witness the gifting of a neo-classical temple in the gardens of Hillsborough Castle by her brother, the 5th Marquess of Downshire. Although there is no conclusive evidence to support this, the temple was possibly given as a wedding present, and it is still known today at Lady Alice Temple.
For the wedding itself, we know that there were mass celebrations in Hillsborough town where Lady Alice was well liked. Large floral displays adorned the church, there were sports competitions and impressive fireworks to celebrate, all culminating in a temple piece displaying the words 'God Bless the Happy Pair' in fire. Hillsborough Castle and the town pulled out all the stops to celebrate the newlyweds.
Lady Alice Hill was a much-adored daughter and sister and she emerges from both this story and the history books as having earned this accolade. Her temple still stands in the gardens of Hillsborough Castle in her honour, a beloved token to a well-loved woman.
The Letters of 1867 is now available to download. Listen to the new story and to all previous episodes on Apple Podcasts, Spotify, or Stitcher. 
You can read the full transcript of The Letters of 1867 here.