Queen Victoria was proclaimed Empress of India in 1877. India had been under crown control since 1858, and the title reinforced links between monarchy and empire. Victoria's role in this complex period of history is explored in the new exhibition at Kensington Palace, Victoria: Woman & Crown. In order to present a nuanced account of Queen Victoria, her reign and her title of Empress of India, the communities team at Historic Royal Palaces incorporated participatory practice throughout the planning and development of the exhibition. Alongside Interpretation Manager Carol Swords and Curator Polly Putnam we worked collaboratively with members of the local South Asian community to respond creatively to key themes and objects featured in the exhibition. This allowed for diverse voices and perspectives in the exhibition narrative and resulted in content being created and embedded throughout the final exhibition.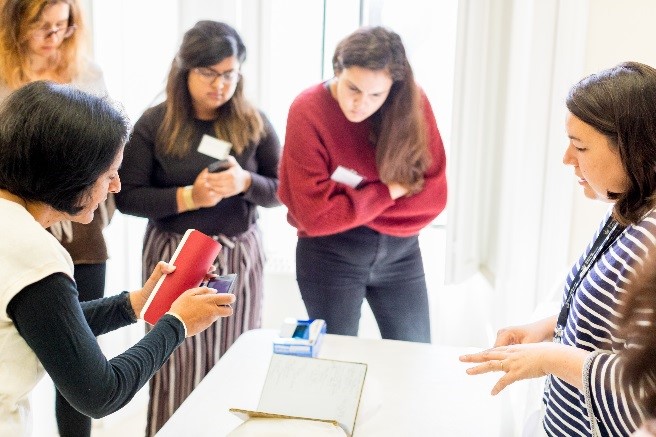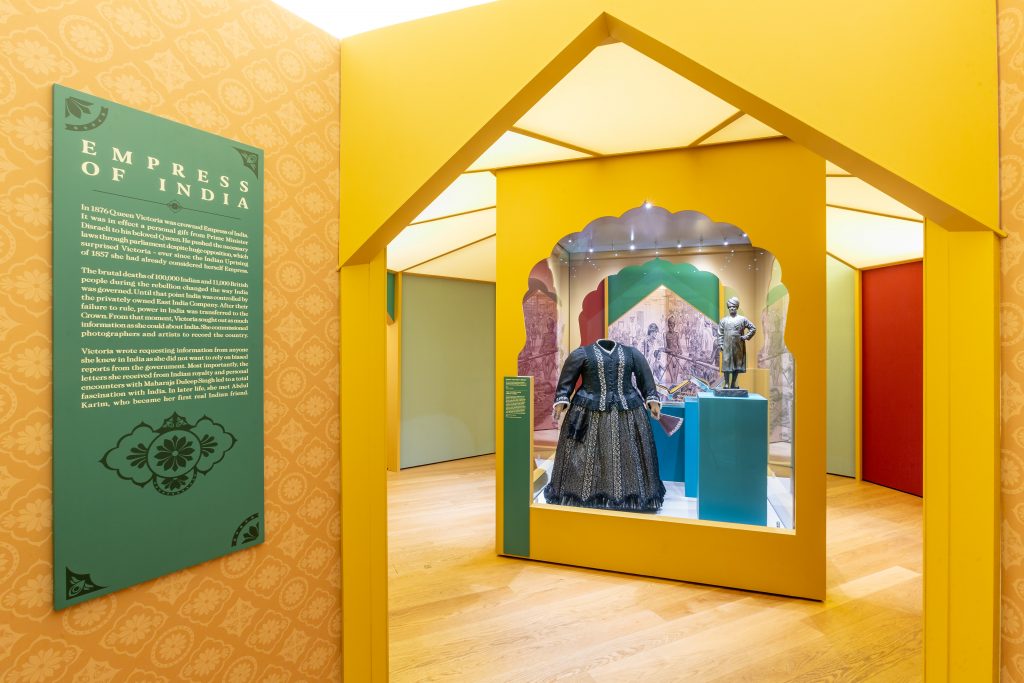 Project consultants Neena Sohal and Rinku Mitra recruited an intergenerational group of local South Asian community members as well as students from a range of London universities studying South Asian culture and language to develop a series of text labels in the form of ghazals (a style of poetry popular within the Indian subcontinent and diaspora community). Over the course of six sessions, participants had the opportunity to visit the object stores at Hampton Court Palace, learn more about Queen Victoria with historian
Dr Priya Atwal
and create their contemporary responses to the exhibition objects with poet
Jaspreet Kaur (Behind The Netra)
.
Below are thoughts and reflections from some of the project participants about the objects they chose and the creative content they created.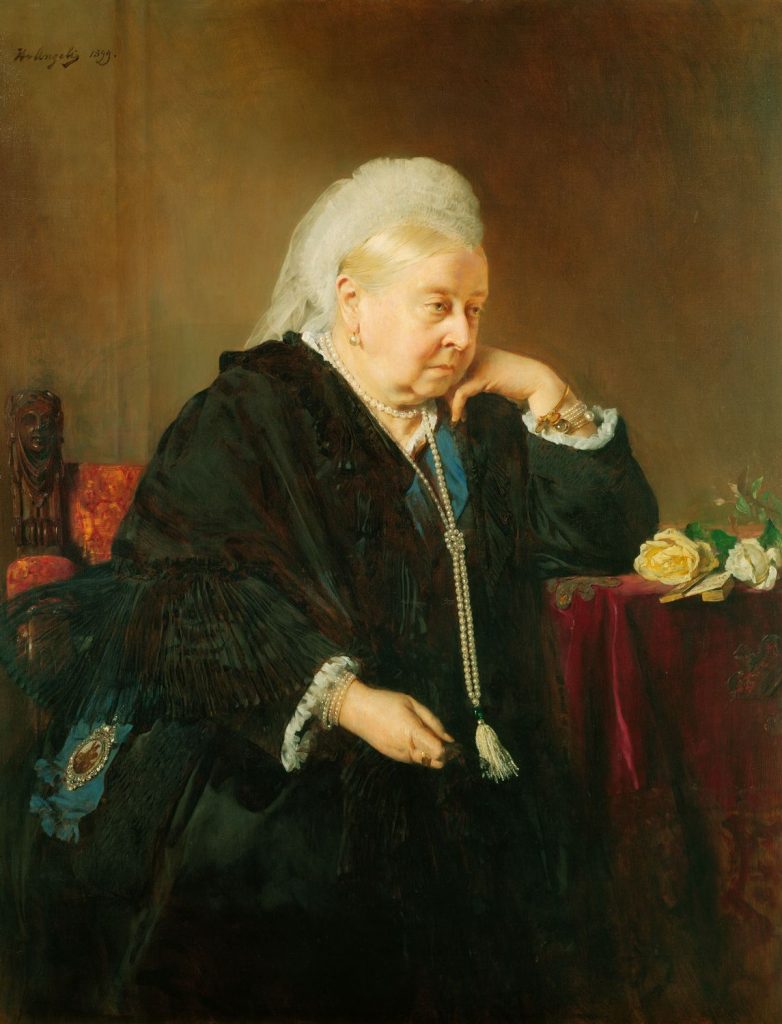 "I chose to focus upon an 1899 portrait of Queen Victoria…I think it was something about the expression on her face – of fatigue, grief and reflection on a long and tumultuous life. I felt that this was a fundamental human experience that many people could relate to at some point in their life – yearning for something on the horizon, sad for the people lost along the way, and weary of the days gone by. She is no longer the Queen in this portrait. She is a woman, nearing the end of her life having experienced tremendous loss and heightened success & ready for the end…I wanted to write something that was relevant to Queen Victoria's life, but was still applicable [and] accessible for audiences from contemporary society who are visiting. I wanted them to read my poems, but attach their own meaning to it… A lot of objects have a narrative or a story that is crucial and must be told – whereas I feel like this portrait had so much universality… As such, it was important to allow audiences to draw their own conclusions and emotions from my poem, but in a way that made them feel closer to Queen Victoria on a fundamentally human level."
"Shackles to days that have drained me
Shattered by his calling of my name

The corrosion of age, the burden of duty
Absolve me of critics, of politics, of shame"
Poem and comments by Aashna Nithianandan.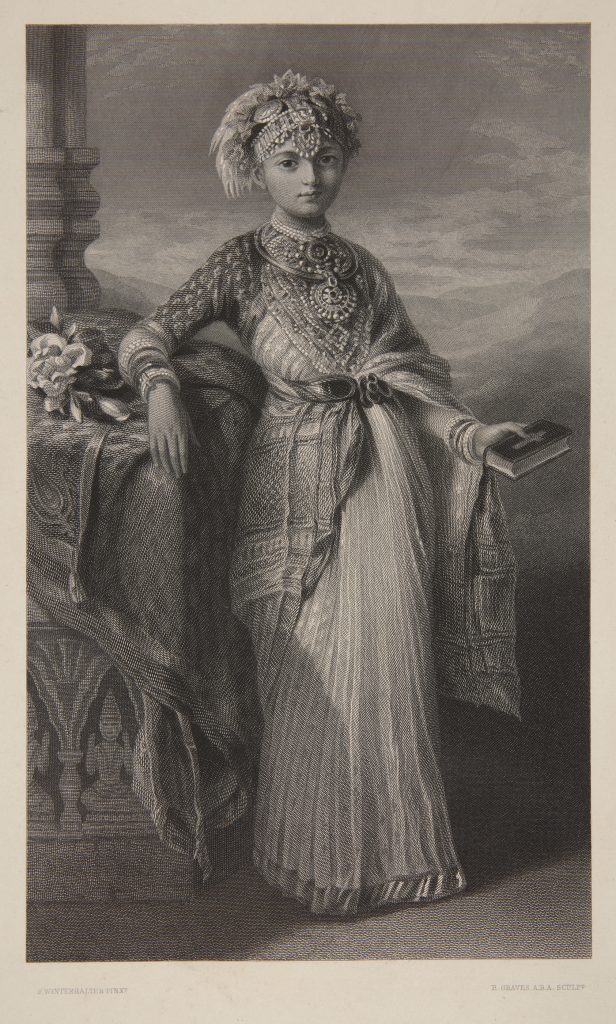 "I chose to focus on the portrait of the Princess Gowramma of Coorg. For me the portrait was beautiful yet so sad. The Manusmriti coined the quote: "The essence of being a Hindu woman is to suffer with grace." – for me the portrait was a visual depiction of that line. I was inspired by the confusion of identity she must have felt. No longer Hindu but never fully English either. Being mixed race myself I feel that confusion almost daily and it's not nice. Her being so confused and scared but still doing as she's told and doing it gracefully strikes a chord with me."
"Who am I? में कौन हूँ
Indian? English?
No longer Hindu, she made me Christian
Did anyone ask me?
No, I must do as she says, smile
And keep भारत inside."
"I was honestly pleasantly surprised by how honest HRP wanted us to be about Empire, no matter how negative our responses could potentially be."
Poem and comments by Indira Varma.
The community partners also spoke of the personal impact participating in this project has had on them. This reinforced the original project aims to provide meaningful opportunities for the partners and to build on a range of their skills and expertise throughout the project to support their personal development. There has also been an on-going impact of their involvement in the project through creating short talks as part of the public programme accompanying the exhibition when it opens later this spring.
"Each week I really enjoyed and looked forward to the variety of sessions – Hampton Court was my favourite as seeing the archives brought everything I had read in books to life. Jaspreet was very inspiring and I thoroughly enjoyed her poetry… Previously, I didn't enjoy poetry but this entire project has altered my opinion and I have begun to write my own" – Daljit Bhagrath
"It has been a positive experience [and] good to know that I am involved in a project. Being retired for just over two and a half years and being a carer, this has been extremely positive"
 "I learned a lot! I did not think I'd write "poetry" – that was a bit of the brief that I was dubious about – but the poetry writing has been fun. It's been great to meet the other participants – very inspiring to meet so many brilliant and articulate young women!" – Smita Bhide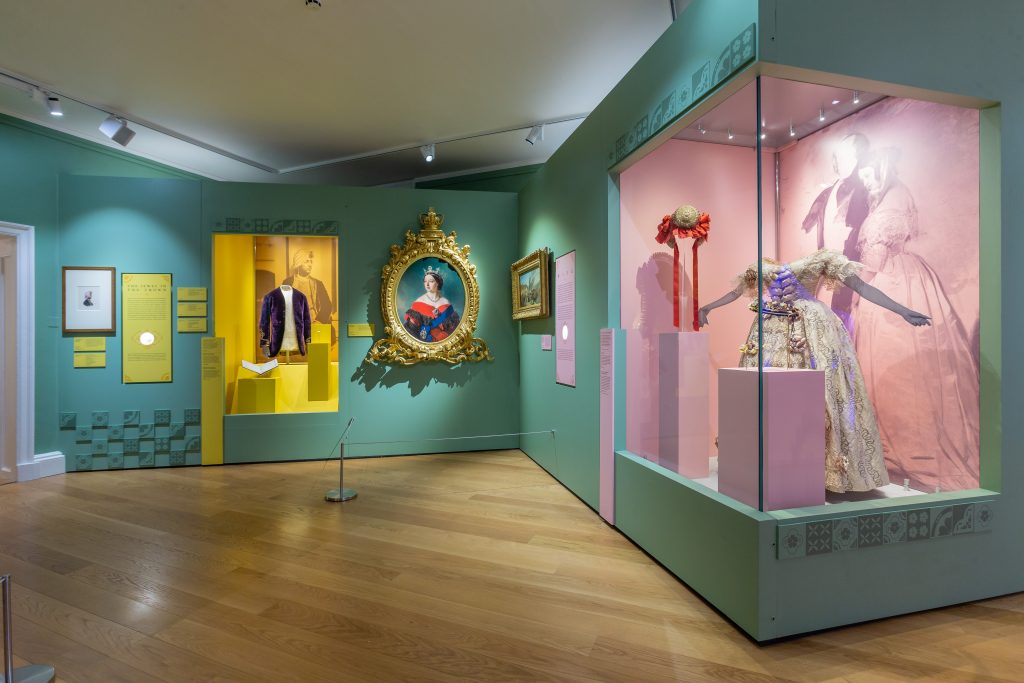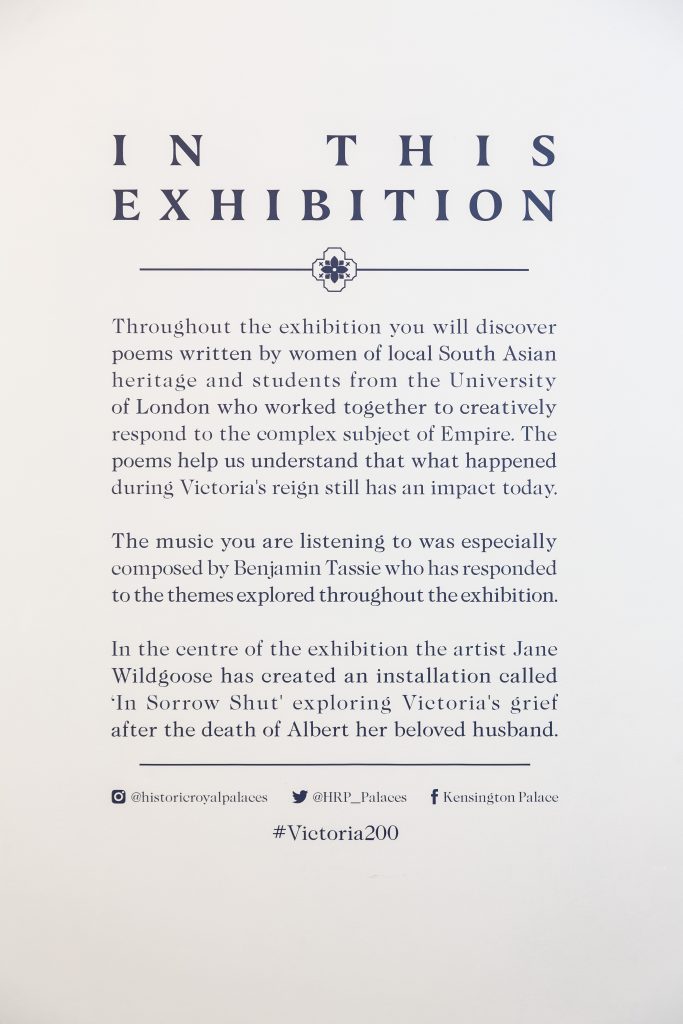 Historic Royal Palaces has a history of working collaboratively with community groups, however this project enabled us to develop content for an exhibition and as a result has helped support a wider range of external voices embedded within the interpretation and has contributed to a rich, multi-dimensional narrative for the exhibition. This approach has allowed us to meaningfully connect with local communities, reinforcing a key strand of HRP's charitable mission to widen its reach amongst diverse audiences. The results of the group's work have been designed into the interpretation graphics throughout the exhibition with the ghazals being prominently included in the final display.
Victoria: Woman and Crown opened on May 24th 2019 in the Pigott Gallery at Kensington Palace – come and visit!
Jatinder Kailey
Assistant Learning Producer