Throughout our sites' 1,000 years of history, countless great women have played a part in making the palaces what they are today, from Mary II's avid plant collecting at Hampton Court to Princess Elizabeth, daughter of George III, who decorated Kew Palace in the colours we see today. This International Women's Day, we're celebrating some of the great women who still play a crucial role in the life and upkeep of the palaces. While there are of course too many roles to profile in this blog, we spoke to a few colleagues working in a variety of cool jobs across the palaces. Let's meet the team.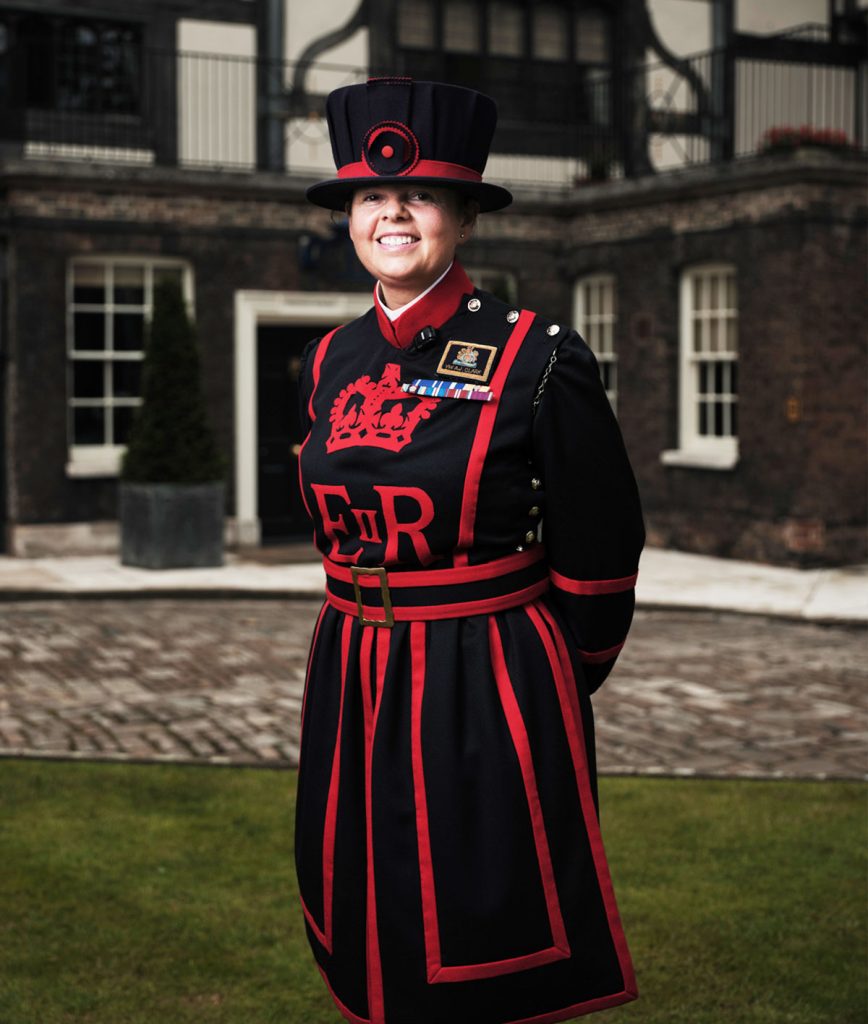 AJ Clark – Yeoman Warder
What do you do at the palaces?
As a Yeoman Warder here at the Tower of London we are recognised as the guardians of the Royal Palace and Fortress, bringing history to life with our stories and ceremonial duties as the Monarch's bodyguard.
How did you get into this unique line of work?
Before coming to the Tower, I served 24 years in the army. The Yeoman Warders are all veterans, having served at least 22 years in the Armed Forces. I was invited to come to the Tower for a visit as I had never been before and it was whilst witnessing the Ceremony of the Keys that I was amazed by the story and the tradition still upheld to this day. This is what inspired me to apply for a position as a Yeoman.
What's your favourite thing about your job?
I love seeing the faces of visitors as you tell the stories of the Tower and they come to life with their own imagination – this leads to questions and debate, but interaction and engagement with the visitors is the best thing about the job.
Which historical figure would you want to meet if you could time travel?
Definitely Queen Elizabeth I. A woman portrayed in so many variations – a strong character but still seen as weak due to her gender, but one who stood up and faced the nay-sayers.  One of my favourite quotes is: "I know I have the body of a weak and feeble woman, but I have the heart and stomach of a king, and a king of England too!!"
She was an intelligent, clever, witty and strong woman who saw many challenges come her way – did I mention she was also the Queen of England!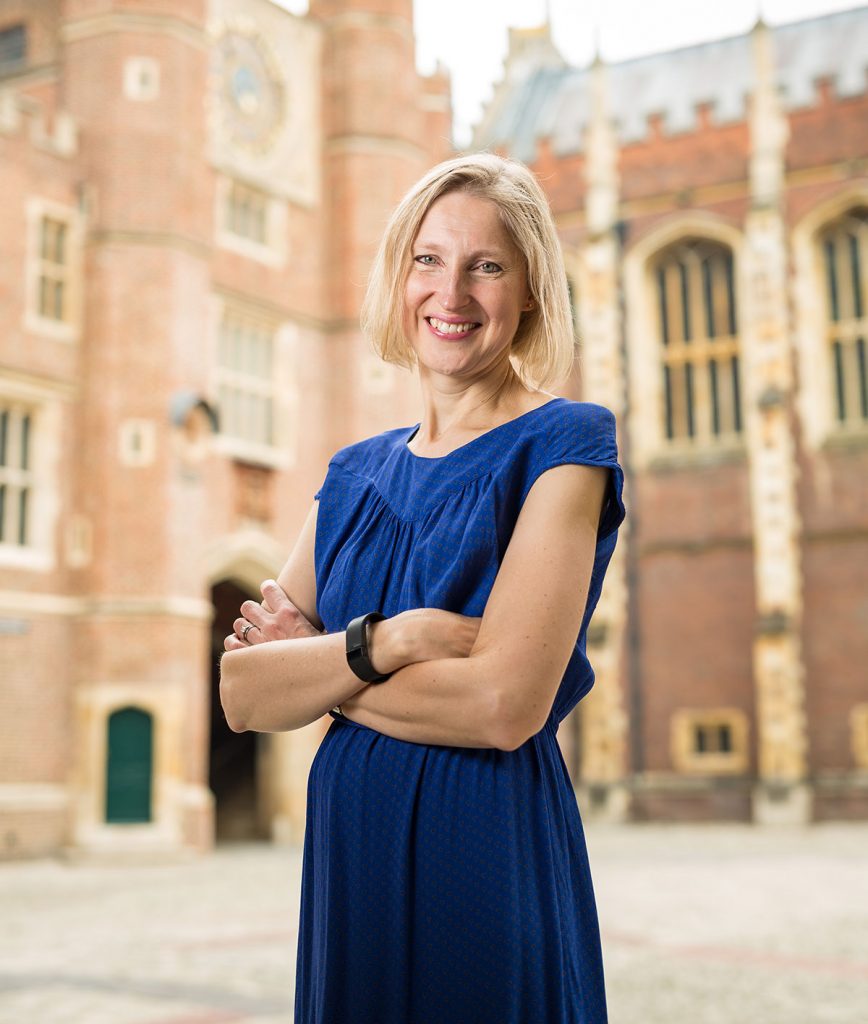 Tracy Borman – Joint Chief Curator
What's your role at the palaces?
I'm the joint Chief Curator at HRP, with Lucy Worsley. The curatorial team are responsible for caring for the palaces, and researching and communicating their history. As well as managing the curatorial team across all six palaces, we spend a lot of time telling the story of these remarkable palaces through giving talks and tours, writing content for the website and publications and filming documentaries.  I've worked at HRP for twelve years now and there's no sign that I'm going to run out of stories to tell any time soon!
How did you become a curator?
I studied history at university for seven years and gained a PhD, which definitely stoked my passion for the subject.  I'd like to say that throughout this time I knew exactly what I wanted to do when I graduated, but it would be a lie!  It was only towards the end of my PhD that I happened across a book about heritage management in the careers library.  It was a real lightbulb moment.  I immediately set about trying to get any experience I could whilst studying – mostly through volunteering at historic sites.  I also wrote to the then Chief Curator of Historic Royal Palaces begging him to meet me and give me some advice.  Thankfully he agreed.  I still remember walking up the spiral staircase to his office at Hampton Court and thinking what a dream it would be to have his job one day.  I'm now sitting in that office as I write!
What are you working on at the moment?
As a Tudor historian, it's a complete joy to be involved in a project to open up some very significant spaces at Hampton Court.  I can't reveal too much more at the moment, but suffice it to say they're connected with Henry VIII and will be worth the wait!  I'm also about to start filming my contribution to the latest series of Inside the Tower of London for Channel 5, which is always huge fun as I get to go to some weird and wonderful parts of the Tower.  I'm also going to be involved in the new series on Kensington Palace, which is very exciting as it will enable me to talk about my little known historical heroine – a former resident of the palace.
Favourite thing about your job?
It's so hard to choose just one, but I always get a thrill from going through the doors marked 'Private' – even if there's just a broom cupboard on the other side!  Working with such committed and passionate people is a continuous joy, too.  Everyone who works at HRP has a different story to tell so I'm learning all the time.
Which historical figure would you want to meet if you had a time machine?
It would have to be the man of the moment: Thomas Cromwell.  I wrote my biography of him after reading Wolf Hall and wanting to find out how close to the truth it really was.  So much of Cromwell's story took place in our palaces – the Tower in particular – and being able to walk in his footsteps while I was researching my book gave me shivers down the spine.  I became so obsessed by him that I even got married in the Tower's Chapel of St Peter ad Vincula, where he lies buried alongside his erstwhile rivals Thomas More and Anne Boleyn.  Not the most romantic of choices, I admit, but so far as history is concerned, it can't be beaten.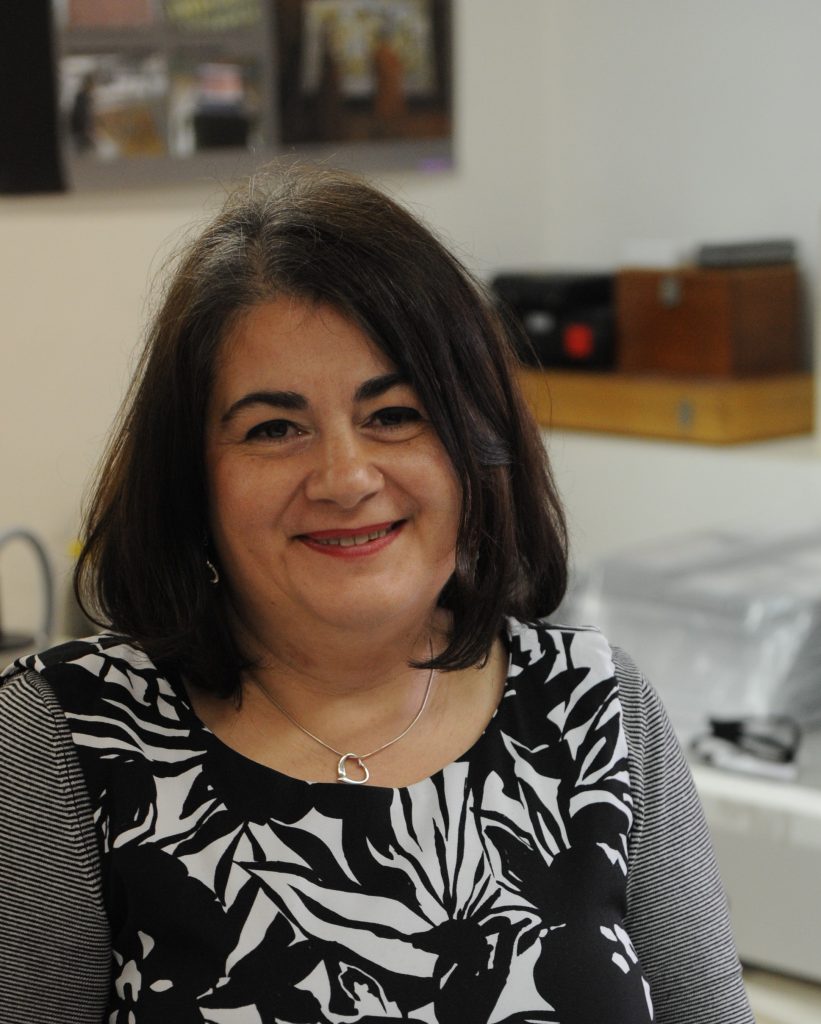 Constantina Vlachou – Senior Conservation Scientist
What's your role at the palaces?
My team uses scientific research to study how the wonderful objects in our collection were made, what changes they have experienced through their long lifetime and which are the most up-to-date methods for their care. Our work often requires input from our conservators, curators and other stakeholders across our organisation. We also work closely together with other heritage organisations, universities and research institutions in collaborative research projects. However, the most satisfying part of my role is training the next generation of heritage scientists. Currently, I co-supervise two doctorate students. I am also pleased that HRP provides support to graduates through a scholarship to study Heritage Science at Masters level which I coordinate.
How did you get into this work?
I studied objects conservation before I completed a PhD in Archaeological Sciences at Bradford University. In my research for my thesis I discovered how the Late Roman empire debased their coins and made them look silvery with amalgam plating. There were many times during this project that I felt like a spy trying to uncover the top secrets of the highly guarded Mint! Since then, I have worked in various research areas such as preventive conservation, conservation science, environmental science, data management, modelling, material science and ancient technology. I am an accredited conservator, member of ICON (Institute of Conservation) and a Trustee of the National Heritage Science Forum.
What are you working on at the moment?
Historic Royal Palaces' current Banqueting House conservation and re-presentation project provided a rare opportunity to carry out a technical examination of the ceiling paintings. This set of nine paintings is one of the largest works (covering 243 m² in total) by sir Peter Paul Rubens, surviving in the original location for almost 400 years. As part of this project, I coordinated a team of 11 scientists from four different countries across Europe to perform a range of analyses using state-of-the-art scientific instrumentation which was carried up 17 meters on the scaffold to reach the paintings. This project is really exciting as for the first time we are discovering the materials Rubens and his studio used to create these amazing paintings.  This analytical work helps us to assess how the paintings have changed over time and what materials were used during past restorations. We are very proud as a paper on the results of this collaborative research project has just been accepted for publication in a scientific journal!
What's your favourite thing about your job?
My lab is in a palace! I'm based at Hampton Court Palace but I am travelling to our other palaces if there is a particular investigation we need to carry out. Also, every day is different! One day I might have meetings or lab work and the next day I might be climbing up in a roof space or reaching behind the scenes areas in the palace. But the most important thing I love about my job is the fact that it is so diverse and challenging. Our buildings and collections are unique and they require us to be innovative and well informed. We need to be familiar with a range of scientific disciplines particularly chemistry, physics, and the applied sciences such as imaging, colour science and environmental science to be able to provide the best care they deserve.
Which historical figure would you want to meet if you could time travel?
I would love to travel back to ancient Alexandria and meet a woman named Hypatia, the earliest female scientist known in recorded history. Well ahead of her time, she studied and taught astronomy, mathematics, and philosophy!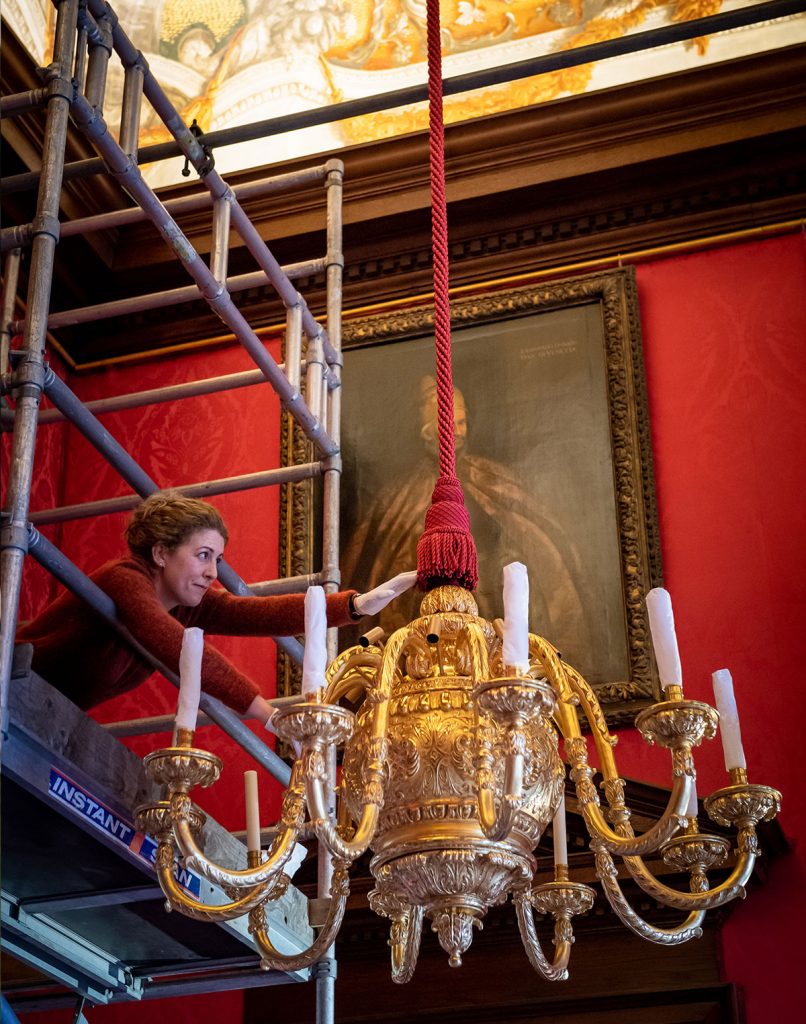 Zoe Roberts – Surveyor Project Manager
What is your role?
I am a Project Manager in the Surveying and Projects team. I'm both an accredited conservator and a chartered building surveyor.
How did you get into this line of work?
I did a degree in History, a Masters in Textile Conservation and started working for Historic Royal Palaces in the textile conservation studio about 18 years ago. Because I'm very interested in all forms of conservation, I found myself 4 years later in the team that commissions treatment to all the non-textile objects across the palaces via external specialists. I ended up leading this team for almost a decade and had the opportunity to work on some amazing projects: the restoration of Henry VIII's astronomic clock dials, the conservation of the 16th century Da Maiano roundels and the cleaning and remounting of the 3,000 weapons in the King's Guard Chamber at Hampton Court, to name but a few. During this time, I worked closely with colleagues in Building Surveying and became very interested in the interaction of the buildings with the interiors and collections. This led me to a Masters in Building Surveying and ultimately a move into this team.
What are you working on at the moment?
I've just installed and lit the new carved and gilded chandeliers in the King's Drawing Room at Kensington. I am currently managing the transformation of the Undercroft at Hampton Court into a new shop and visitor welcome point. I'm also working on the Tijou Screen project so quite a mix!
What's your favourite thing about your job?
The people I get to work with across the organisation and the external consultants, contractors and specialists. We are really luck to work with lots of talented, passionate and interesting people.
Which historical figure would you want to meet?
Well, one of them would definitely be Elizabeth I. I'd really like to know how closely she resembled her portraits, observe how she conducted herself (I imagine she was pretty intimidating) and hear her own take on her life story.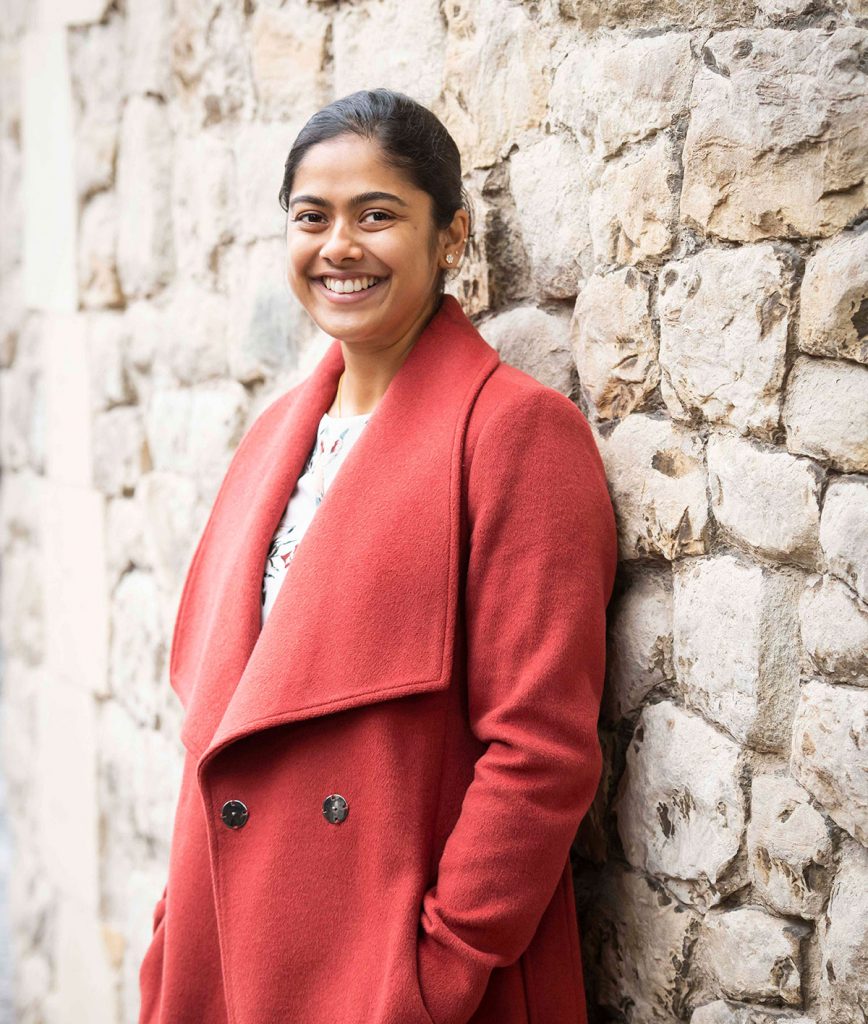 Preethi Narasimhan – Surveyor
What's your role at the palaces?
I project manage conservation and planned maintenance works. I also survey the palaces and estates regularly to record the condition of our built fabric and prioritise repair works.
How did you get into this line of work?
I qualified as an architect as I always wanted to be in the construction industry. I worked in a heritage consultancy and realised my interest in historic buildings and conservation. I decided to educate myself further by taking up a masters degree in York which is when I first came to the UK. I studied heritage management and went back to India to work as a conservation architect. After I married, I came back to the UK and took up an internship at Hampton Court as a building surveyor which was just the perfect fit for my skillset and career path. After a year, there was vacancy and thankfully I got the role as a full time surveyor/project manager.
What are you working on at the moment?
Very glamourous things – toilets! On a serious note, I'm very happy to be working on the first Changing Places toilet to be installed at our palaces in London and improving accessibility within the constraints of the historic fabric and archaeology. I'm also working on documenting repairs for a roof repair project. Alongside these projects, I'm working on our quinquennial estate surveys to record the condition of external features of the Tower.
What's your favourite thing about your job?
There is nothing monotonous about the job – every day there is something new to discover and work around – so I'm learning everyday. I also love the interaction with tangible built features!
Which historical figure would you want to meet if you could time travel?
I'd like to meet Mother Theresa or Gandhi! If it has to be something related to HRP history… that's too tough to choose!