Season Two of HRP's Outliers podcast is here – our history fiction podcast that tells stories from the perspective of those standing in the shadows of historical events. In this Outliers blog series, we're uncovering the true history that inspired our podcasts' compelling stories.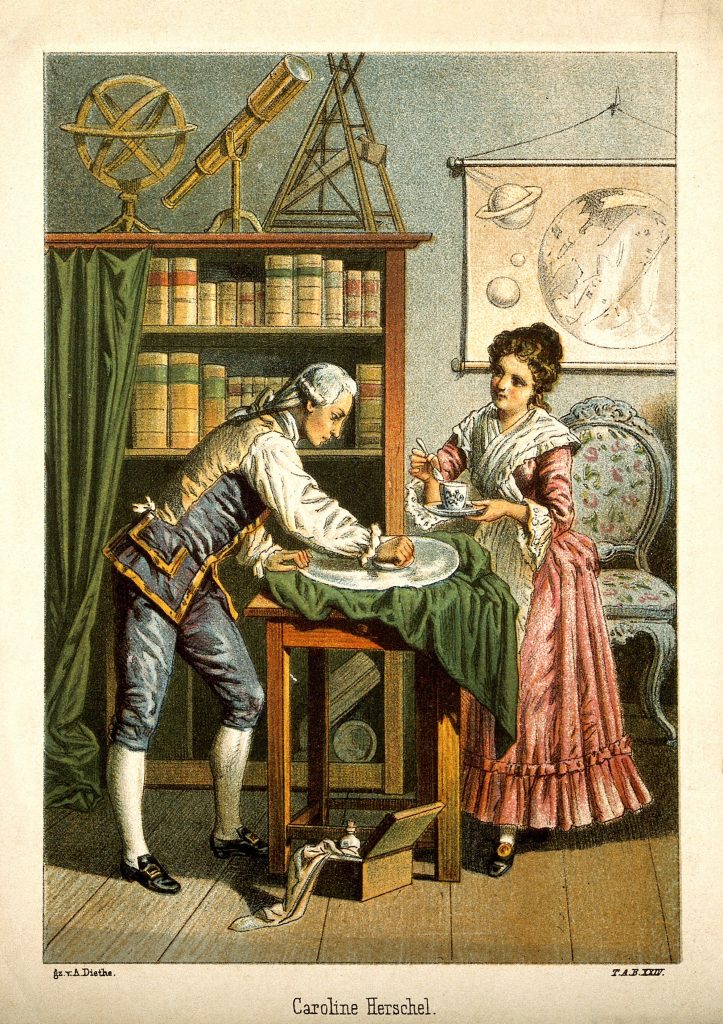 In this week's episode, Pinpricks of Light, we hear the story of Caroline Herschel, a German astronomer who discovered a series of comets and was the first women to be paid a salary as a scientist.
Caroline, a gifted amateur astronomer, worked as an assistant to her brother William Hershel, court astronomer to George III. In our story, Caroline is invited to Kew Palace for an evening with Queen Charlotte. Although the dinner conversation is monopolised by the rather arrogant male scientists present, eventually Caroline seizes her chance to shine.  We explore her passion for her comets, the frustrations she experiences as a scientist in a time when the discipline was dominated by men and share in her final triumph.
The writer of this story, Eli Barraza, wanted to explore the dichotomy between Caroline's role as a scientist in her own right, and her position as her brother's assistant and mistress of his household. Caroline's place as an unmarried, employed woman was unusual in the context of Georgian society, as was the recognition she was given for her contributions to science, so this felt like a natural idea to explore creatively within the episode.
Caroline was born in Hanover in 1750. Her father was an intelligent, educated man; however, her mother believed the only skills a girl needed were purely domestic and treated her daughter as basically a household servant. Caroline escaped in 1772, when her brother took her to England to live with him. By this time William had a career in music and it wasn't long before Caroline had carved out a career of her own. She became the manager of her brother's household and, with his help, became adept in arithmetic and English, as well as becoming a leading soprano singer. However, while William had rescued her from a life of drudgery, helped her to establish a career, when he saw a new opportunity for himself, he acted purely in self-interest.
William had become increasingly interested in astronomy and was awarded a royal pension from the King in 1781, after discovering the planet Uranus. His role was essentially to show the royal family the heavens whenever they required his services. Caroline was offered no choice in the matter and had to give up her singing career to become William's assistant.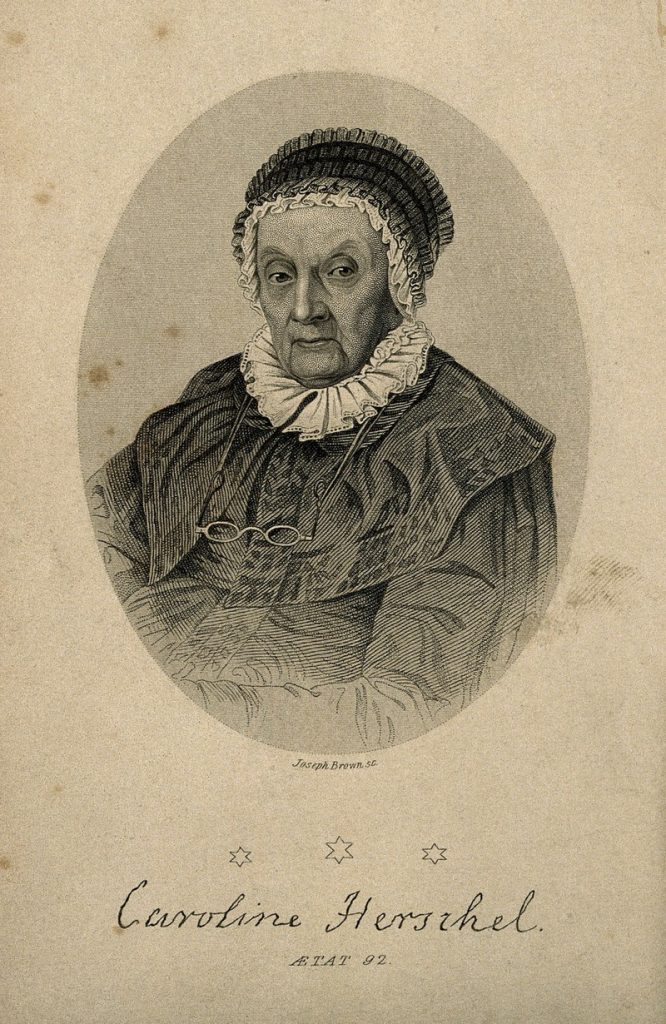 Caroline was first awarded a royal pension in 1787 of £50 a year. We know from her diaries that this is the first time she felt she had any money that truly belonged to her. There is no written historical evidence to suggest that it was Queen Charlotte's idea that Caroline receive a salary. However, we do know that the Queen was intelligent and scientifically minded, and that she enjoyed the company of like-minded women. This allows us to imagine that the Queen, impressed by Caroline's achievements, ordered that she be paid for her work as a scientist. Our story reflects this moment in Caroline's life and allows the opportunity to understand her nuanced relationship with her brother. We witness her joy in finding a challenging career that not only did she enjoy, but in which she excelled, in at a time when women rarely had the opportunity to excel in anything beyond the domestic sphere.
Pinpricks of Light is now available to download. Listen to the new story and to all previous episodes on Apple Podcasts, Spotify, or Stitcher. 
The transcript to Pinpricks of Light is available here.