The magnificent Great Vine at Hampton Court Palace – the largest and oldest vine in the world – is celebrating its 250th birthday this year. Planted in 1768 on the instruction of Lancelot 'Capability' Brown from a cutting taken at Valentines Mansion in Essex, it has long been a jewel in Hampton Court Palace's horticultural crown, attracting crowds and visitors for over two centuries. It was even described as one of "the Wonders of the Vegetable Kingdom"!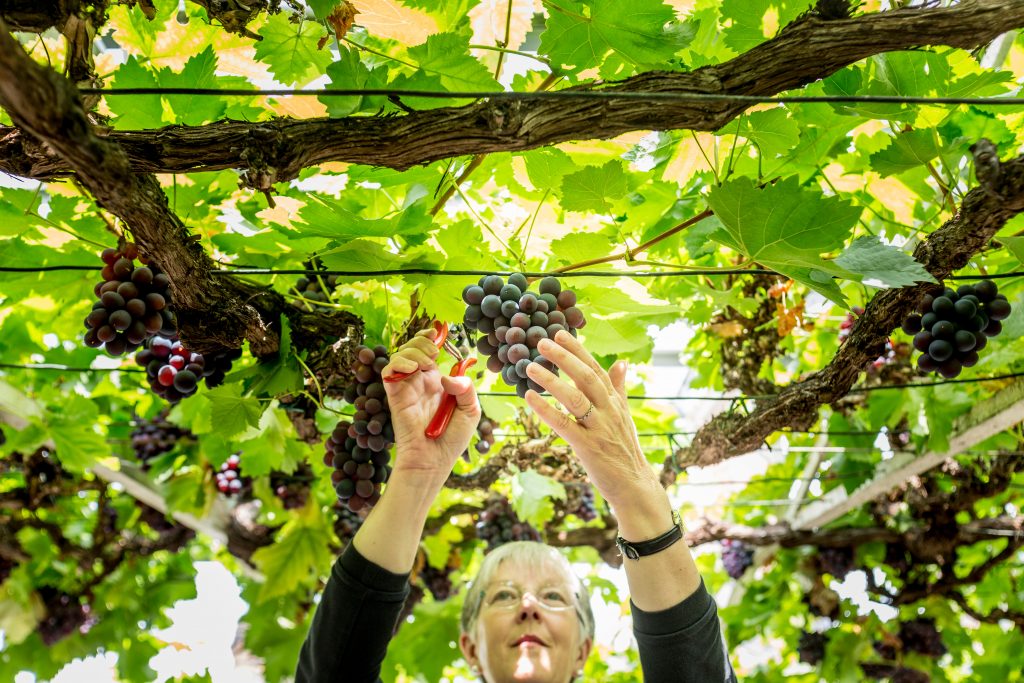 Incredibly, there have only been 10 vinekeepers in the Great Vine's 250 year history. It is a full time job, requiring work early in the morning, throughout the day and sometimes well into the night all year round. The grapes are grown and harvested for sale in the summer, to the delight of many Hampton Court Palace visitors. Historically, the Keeper of the Great Vine lives in the house next door in order to be able to tend to the vine when needed.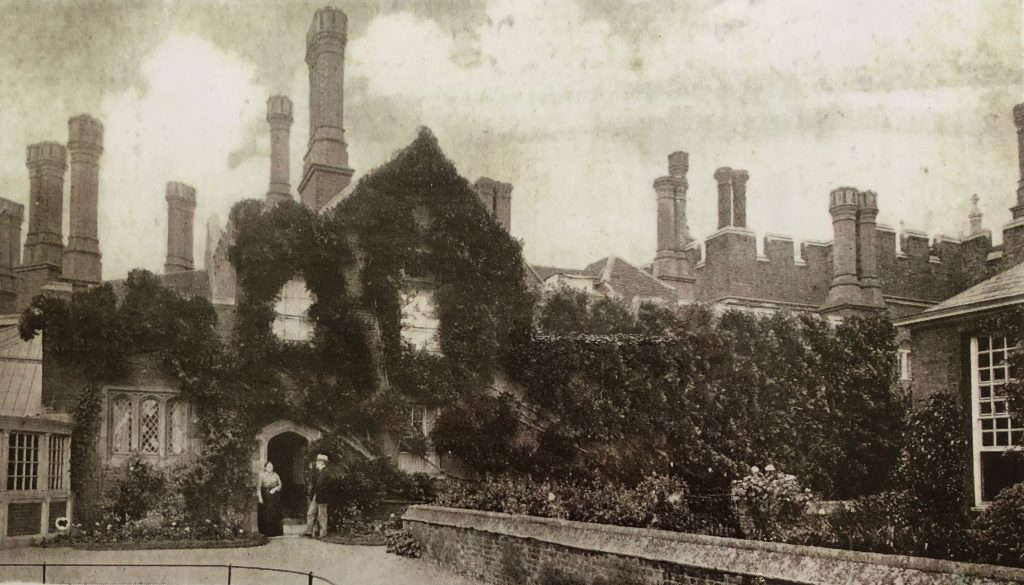 George Lowe was the first in 1768, and it was he who most likely planted the vine with Brown's instruction. Jonathan Birtles then took on the mantle in 1777. Hired by George III, he remained the Keeper of the Great Vine for many years until the end of his life. Alexander Turrell (1838 – 1848) and Augustus Turrell (1848-61) were next, before John Knight (1861-81), James Jack (1884-1916) (above), HB Peckham (1916-45) and G W Tizzard (1947-1960) (below).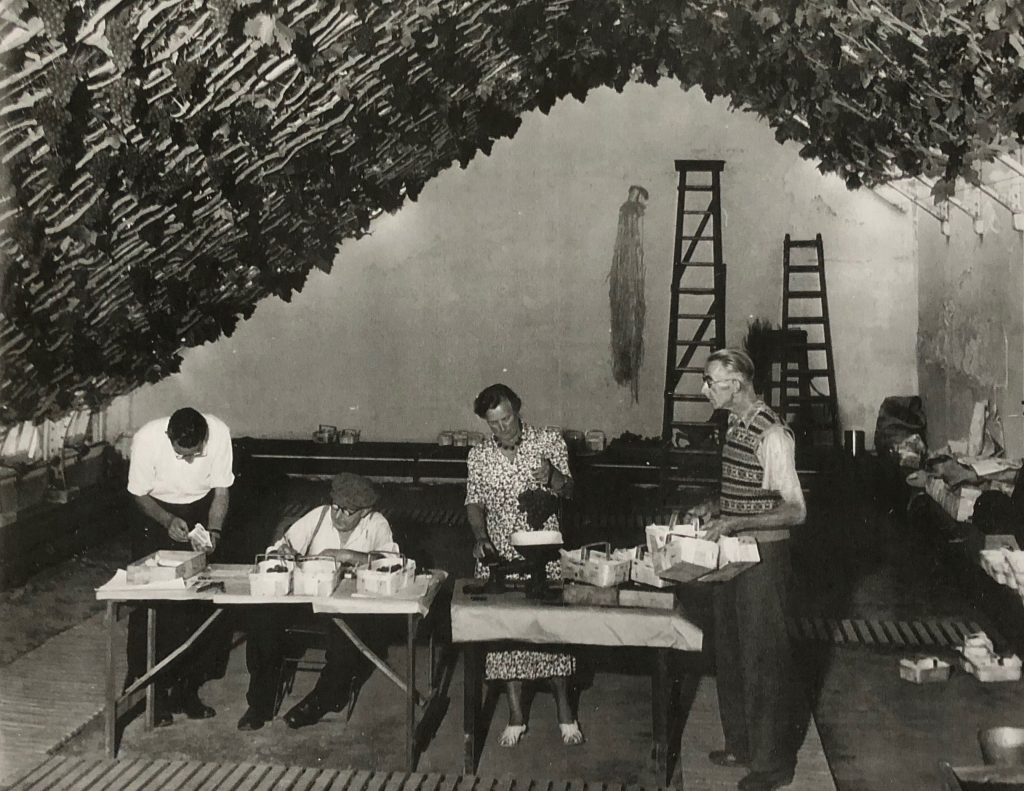 This brings us on to the most groundbreaking Keeper of the Great Vine Hampton Court has ever seen. Mary Parker was the first woman to take up the post in what was otherwise a very male-dominated world. Mary learned her craft working in a nursery in Hampton where she grew vines to provide shade for the carnations that were sold for weddings. After the war, she worked at Hampton Court Palace and was later appointed Keeper of the Great Vine in 1962 until her retirement in 1983.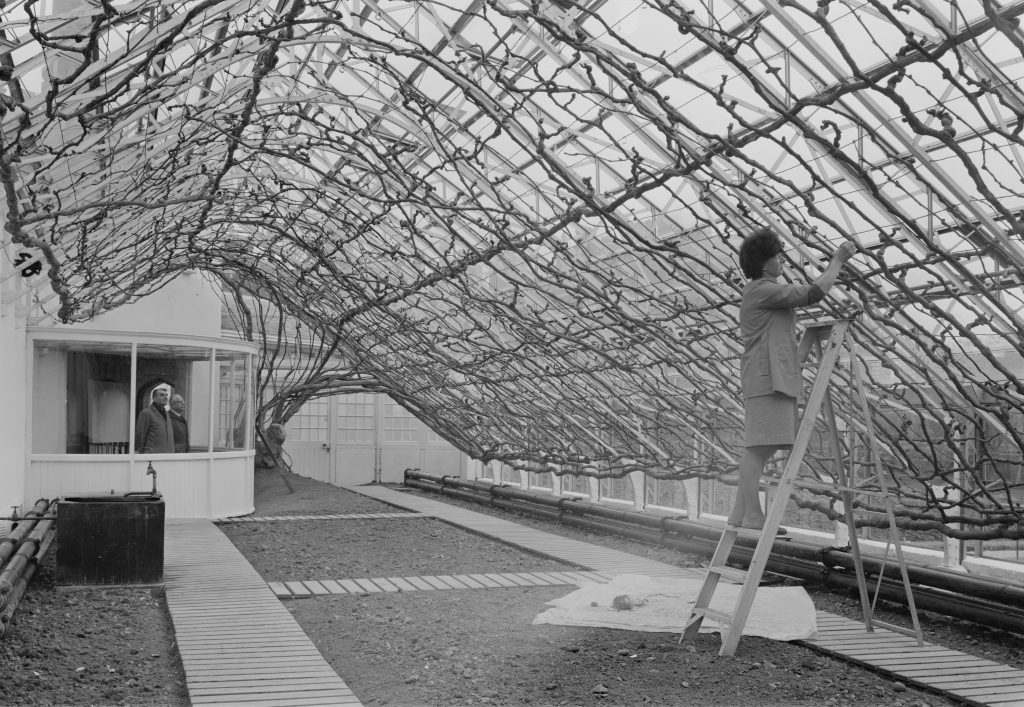 Following in her footsteps is our current Keeper of the Great Vine, Gill Strudwick (1983 – present).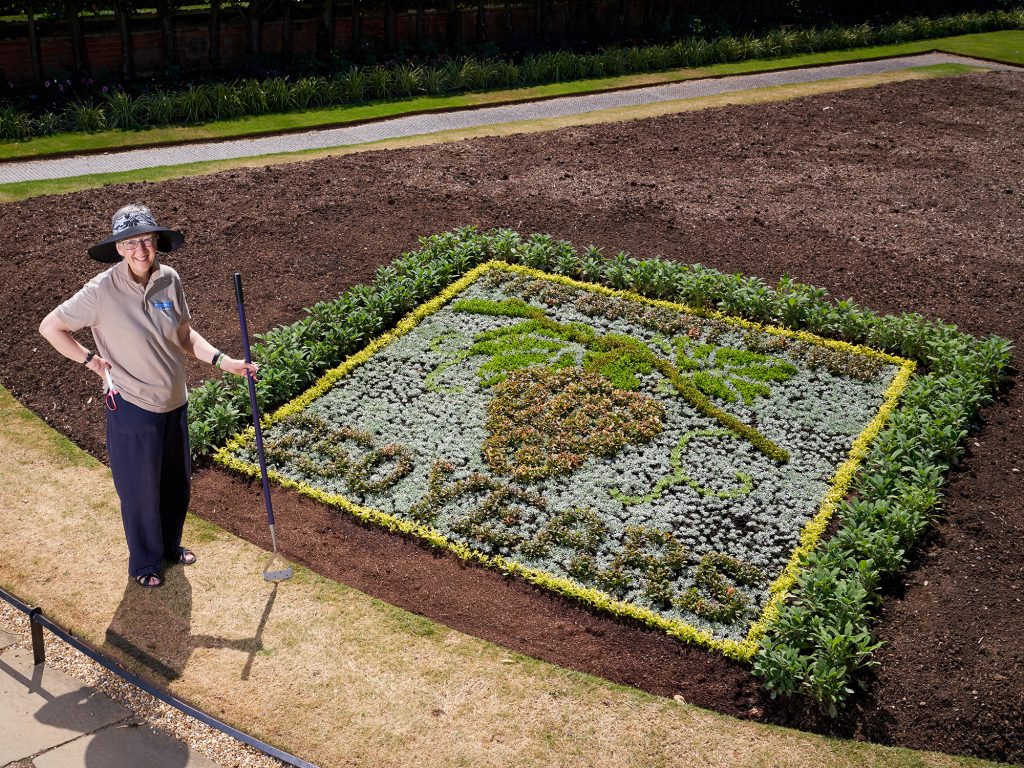 We wish the Great Vine a very happy birthday – here's to many more years of delicious dessert grapes! This year's crop goes on sale today in the shops at the palace. Plan your visit today.