In 1737, the royal family moved out of Hampton Court, preferring to live at other royal palaces. But life at Hampton Court did not stop. Many of the apartments were filled with grace-and-favour residents; people who had been offered free accommodation in return for past services to the monarch, or widows of husbands who had previously served the royal family. The residents formed an intriguing and unique community, bringing together an unofficial curator, a social activist, an "unorthodox lady", a renowned writer and many others. This Christmas at Hampton Court Palace, we've turned back time to 1906, as the grace-and-favour residents prepare for the festive season. Before you visit, read on to discover some of their stories.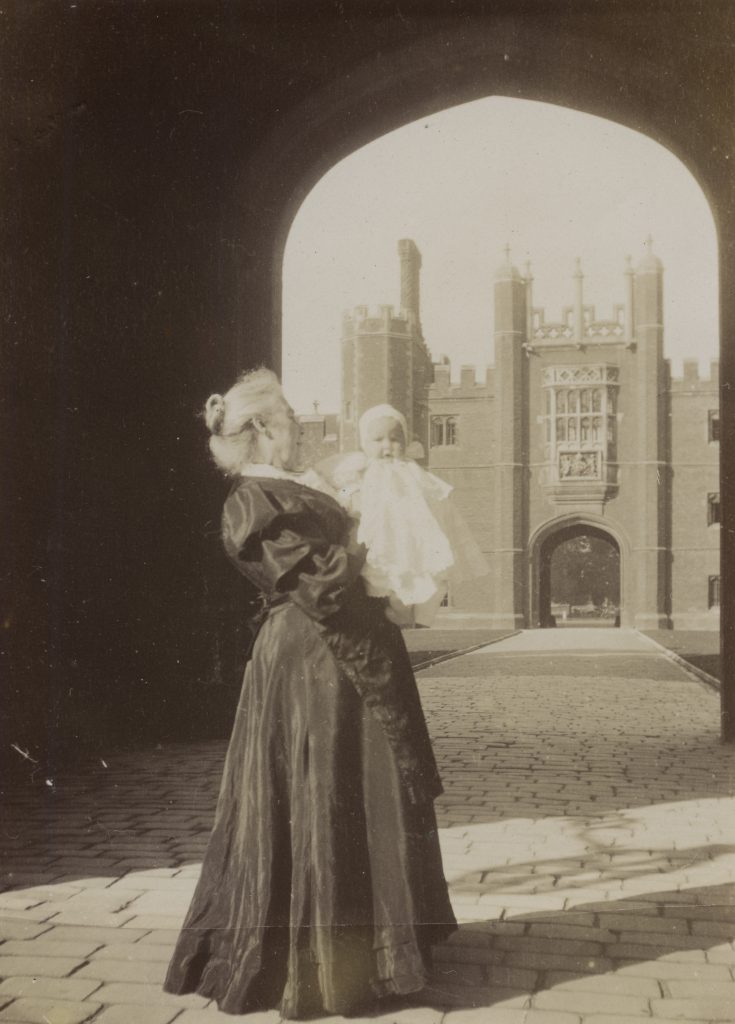 Mr Ernest Law (1854 – 1930)
Ernest Philip Alonso Law had a long association with Hampton Court and despite several applications to become the official curator, all his requests were turned down. Yet he remains prominent for documenting the histories of grace and favour residents as well as numerous works on Hampton Court and Kensington Palace including the three-volume History of Hampton Court Palace (1885), and writing about subjects such as Shakespeare and Dancing on Ice (1925).
Ernest spent his childhood living in a grace-and-favour apartment, along with his family; his aunt, Lady Whichcote, resided in Apartment 18 at the palace. Later, he lived in Apartment 47 with his wife, Katherine Helen. Ernest had a keen interest in Tudor history and was hugely active and influential in a number of restoration projects at Hampton Court, including the excavation of the moat on the West Front, laying turf in Base Court as well as the alteration of the Chapel windows. He was further granted permission to extend the Pavilion by building a library and bedrooms over the kitchen, as well as a greenhouse in the garden. Over the course of his life, he was called to the bar and became a renowned barrister, but his interest still lay with Hampton Court. He wrote on many occasions to the Lord Chamberlain's Office requesting that the post be granted to him, describing his work at Hampton Court as a 'labour of love.' While his requests to become the official curator were repeatedly turned down, in 1901, he was finally appointed Surveyor of Pictures. He lived at the palace until his death, when his wife moved to a different apartment within the palace grounds.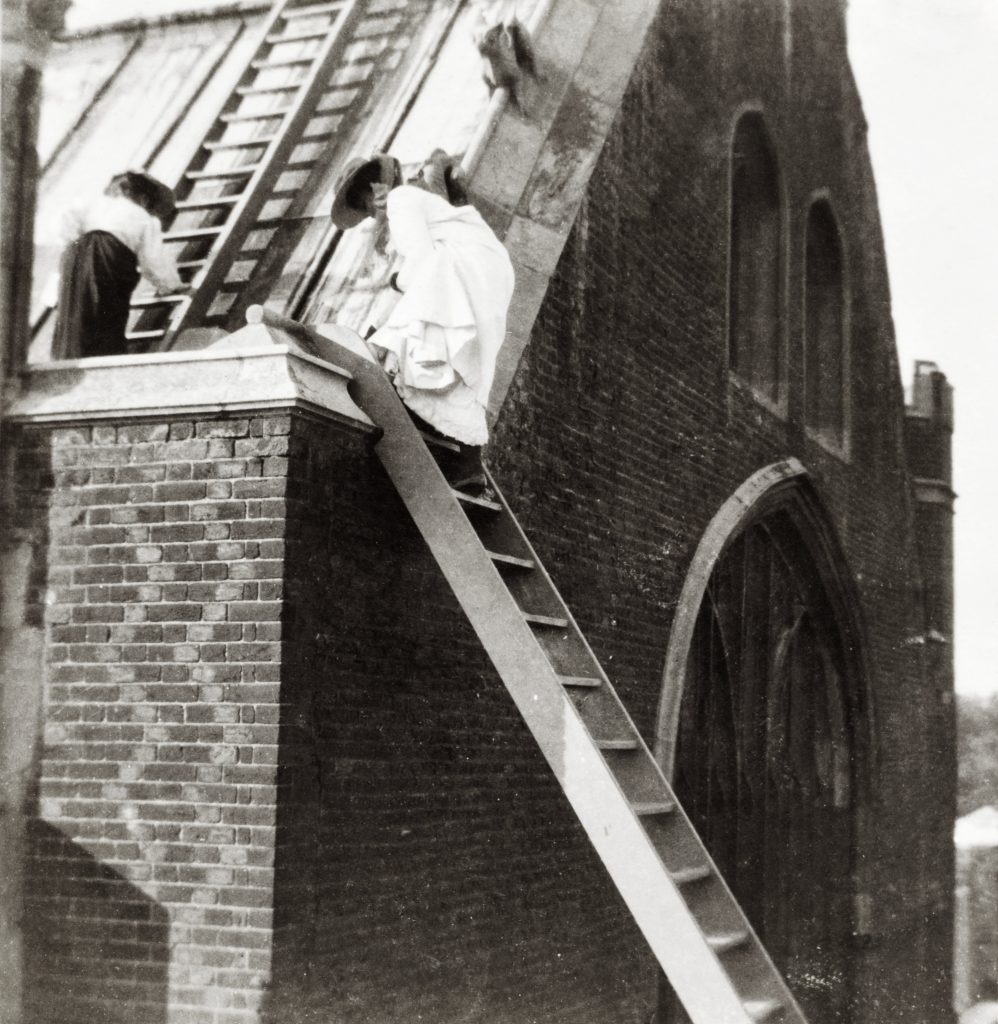 Mrs Fanny Barkly (Lived at Hampton Court 1892-1900)
Fanny Barkly is known for being the most 'unorthodox Grace and Favour lady ever to have lived at Hampton Court Palace.'  Writing to the Lord Chamberlain in 1892, Fanny claimed that she lived with her five children, 'two young ladies' and four servants in her apartment. She gained her notorious reputation because of the numerous complaint letters made about her. Other residents complained of her bad manners, noise, the behaviour of her servants as well as taking in a lodger, which was forbidden at the time. One particularly angry complaint letter was written by the housekeeper, Miss Mager, to the Lord Chamberlain:
'There have been more complaints about Mrs Barkly. I should tell you confidentially that Mrs Barkly drinks, and keeps her pig wash in a cupboard on the public staircase. Mrs Barkly's language and behaviour is such that no respectable person will remain in her service. I live in dread of my servants being contaminated. Whatever her standard of morality may be, it is not for me to discuss. We need protection from a disgracefully organised establishment.'
A grace and favour resident for only eight years, Fanny resigned her apartment in 1900 'on account of a heart complaint and monetary losses.'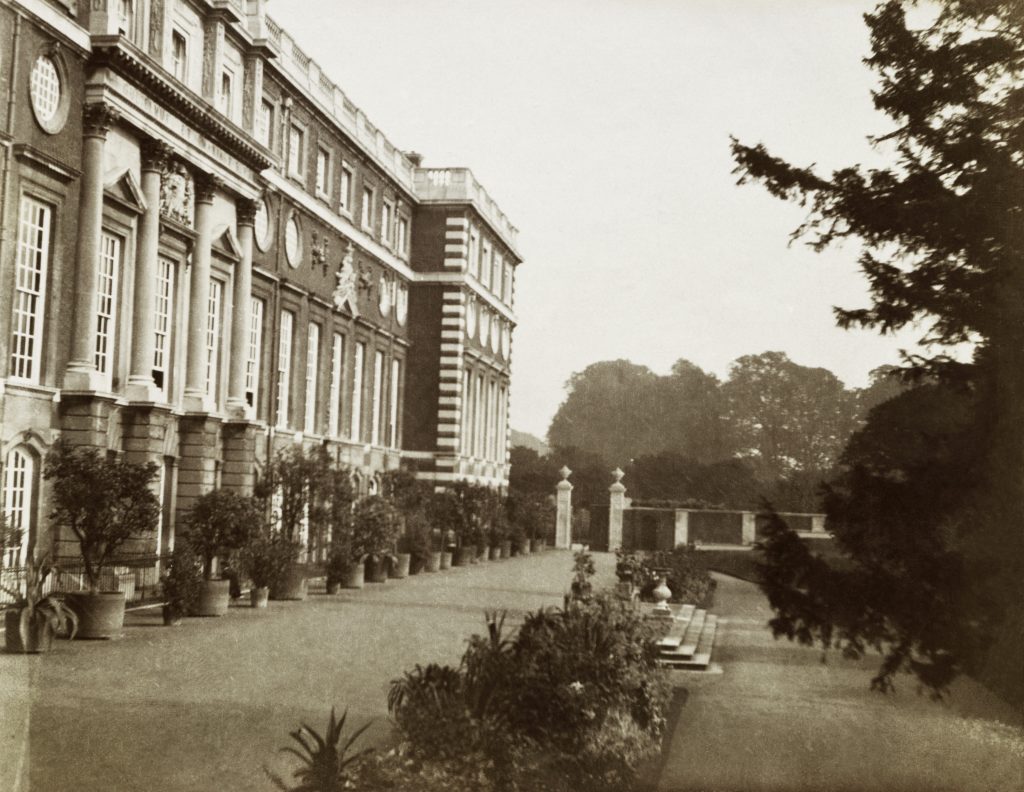 Mrs Louise Creighton (1850-1936)
Louise Creighton was a socialist activist and writer of popular history and biography, who lived at Hampton Court from 1901 until 1927 in Apartment 6. This was the last apartment that Queen Victoria granted before her death in January 1901. Prior to living at Hampton Court, Louise, along with her husband Mandell Creighton moved between Oxford, Northumberland, Cambridge and London. It was during this time that Louise came into close contact with a number of leading Victorian thinkers: John Ruskin, Mary (Mrs Humphry) Ward, Edmund Goose, Millicent Garrett Fawcett, T H Huxley and Beatrice Webb. She became a hugely accomplished writer, publishing historical biographies as well as writing historical stories for children.
Besides her literary publications, Louise is known for her social work and activism especially her long association with the National Union of Women Workers (NUWW), a non-political organisation of middle-class women dedicated to improving the lives of working women.
It was not until the death of her husband, in January 1901, that Louise was granted a grace and favour apartment on the orders of Queen Victoria. She lived at Hampton Court for 26 years, in an apartment 'that would be large enough' for her children, grandchildren and other family members. Although she got to know most of the other grace and favour residents, most of them were connected to the army or the navy and complained 'that we had little in common.' Louise left Hampton Court in 1927 and moved to Oxford, where she died in March 1936.
Miss Eleanor Alexander (d.1939)
Eleanor Alexander resided at Hampton Court Palace from 1913 until her death in 1939. Her mother, Cecil Frances, was a well-known and successful hymn-writer whose works include All Things Bright and Beautiful, Once in Royal David's City and There is a Green Hill Far Away. Eleanor herself published a number of works including, Lady Anne's Walk, The Rambling Rector, The Lady of the Well as well as occasional poems, which were printed in newspapers.
Whilst a grace-and-favour resident at Hampton Court, Eleanor chaired the committee of the Hampton Court Palace Lawn Tennis and Croquet Club. Today, the Royal Tennis Court at Hampton Court is still active as a members club and host of the Real Tennis World Championships.
The use of the grace-and-favour apartments however gradually declined, with the last few granted in the 1960s. Today the practice has ceased, although the legacy of this vibrant community – the last people to call the palace their home – has certainly left its mark.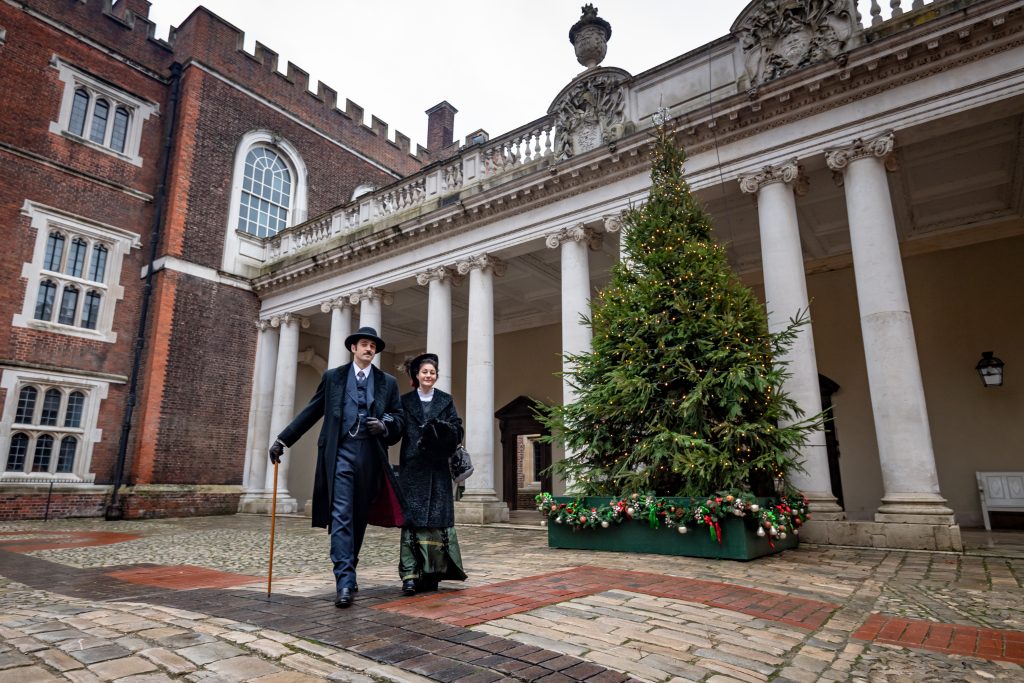 This Christmas at Hampton Court Palace, come and meet some of the palace's grace-and-favour residents as they prepare to celebrate the festive season.
Mark Mayo
Museum Heritage MA Student