The Great Vine at Hampton Court Palace is 250 years old and is the largest grape vine in the world. It was planted in 1768 while Capability Brown was in charge of the gardens at Hampton Court, and since then a Vine Keeper has carefully maintained it. While the grapes ripen for only a short while each year, looking after the vine is a year-round job for the gardeners.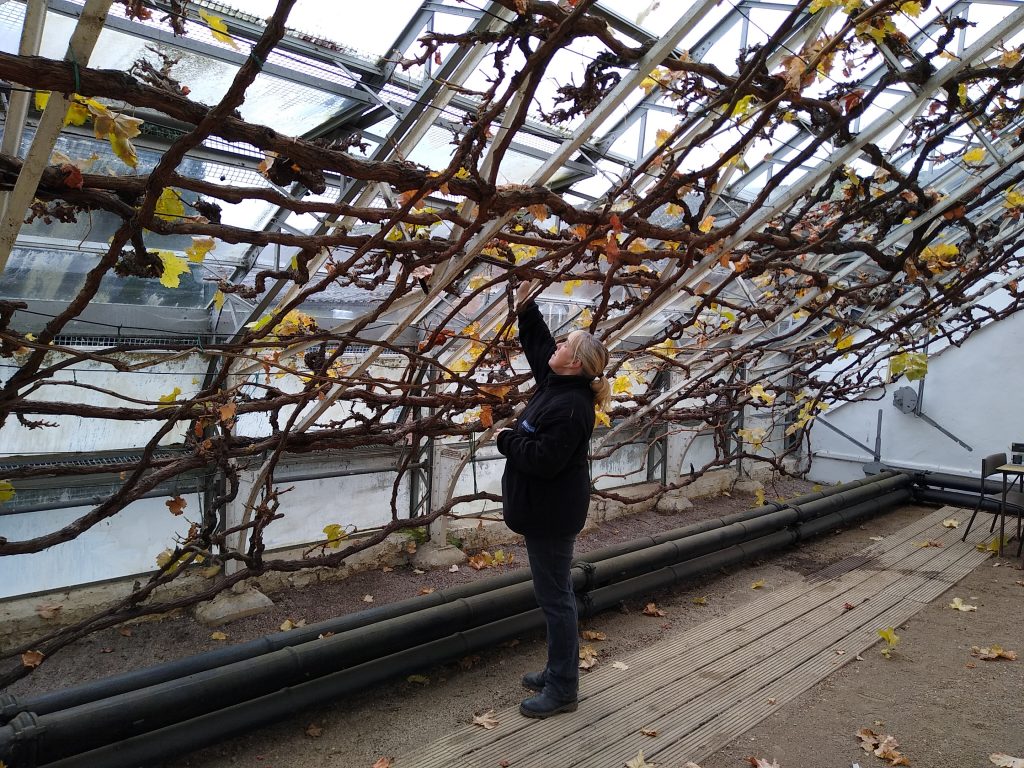 Once we've harvested the Great Vine's delicious grapes in September, the next major task is pruning it. Vines are prone to bleeding from the pruning cuts, as their sap rises early, so we start pruning as soon as it's dormant in November, a task which is usually completed by the end of the month.
We prune the new stems, known as 'rods', back by about a third to encourage vigorous growth in the new season. The side branches are pruned back to one or two plump buds from the main stems to create 'spurs'. This technique is called the rod and spur pruning system (sometimes called the cordon system), which is used for pruning indoor grapes and those growing outside against a wall. We don't make pruning cuts too close to the bud, as this could cause the rod to die back, particularly on larger rods. We use some of the pruning material for hardwood cuttings for new plants, which are occasionally available for sale from our nursery. After pruning is completed the next job is removing the loose bark from the older stems to discourage overwintering pests from living in there, a time-consuming job, but one that is strangely satisfying.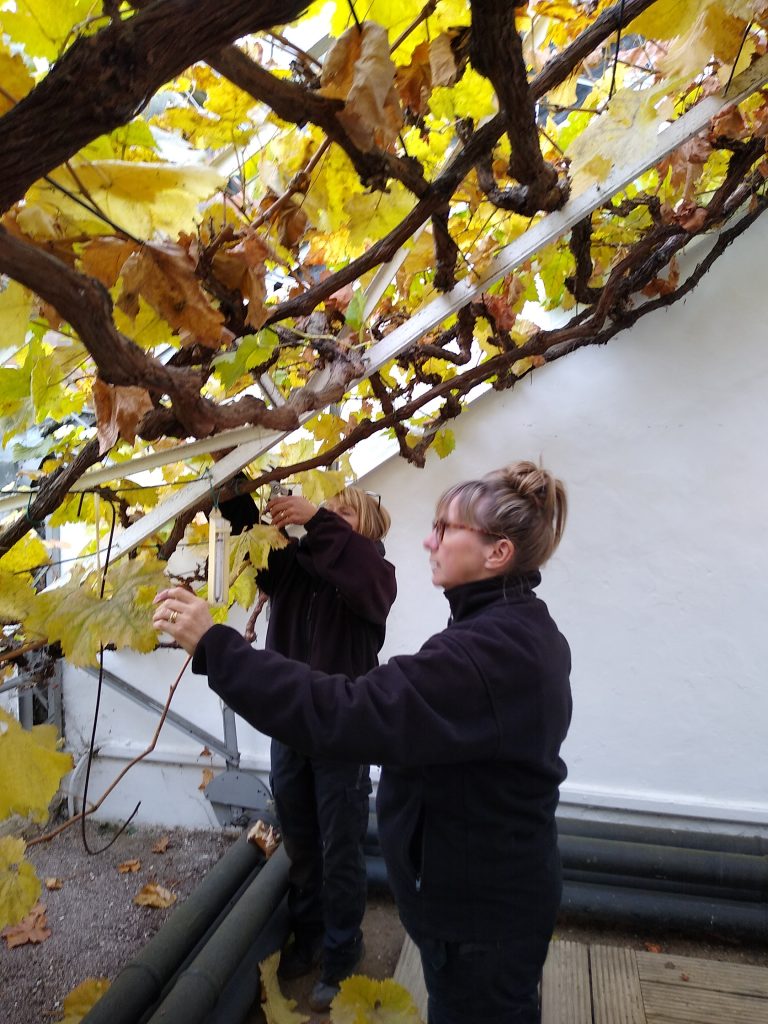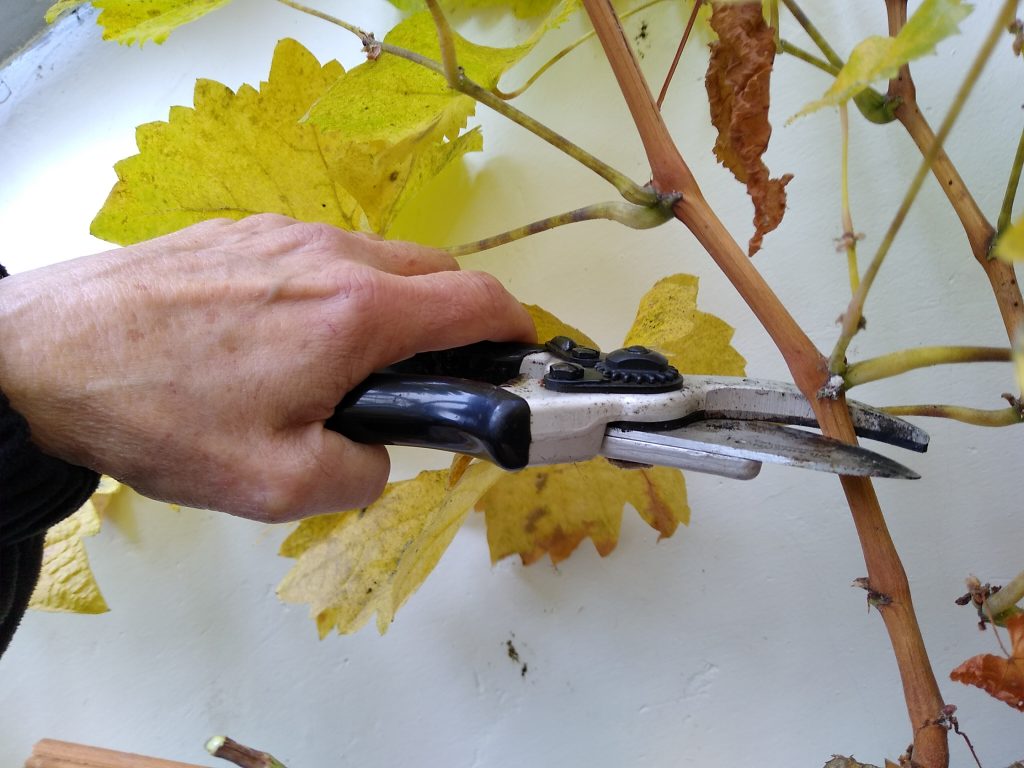 The Hampton Court Palace gardens are famous for its Great Vine, which is the variety Vitis vinifera 'Schiava Grossa' (synonym 'Black Hamburg'), but we also have more recently planted vines in our Kitchen Garden. These were chosen for growing outdoors in our microclimate. We have Vitis vinifera 'Picurka', a golden yellow seedless eating grape, and Vitis 'Seyval Blanc', a reliable white grape with excellent disease resistance that is good for wine making and eating. Both of these are suitable for outdoor and protected cropping (in a greenhouse or conservatory) and worth trying in your own garden. We also have Vitis vinifera 'Flame', a lovely dark red seedless eating grape, which benefits from growing under protection, particularly in more exposed locations. Who knows what sort of vineyards will exist at Hampton Court in another 250 years!
Ian Tocher
Garden Nursery Manager
Hampton Court Palace