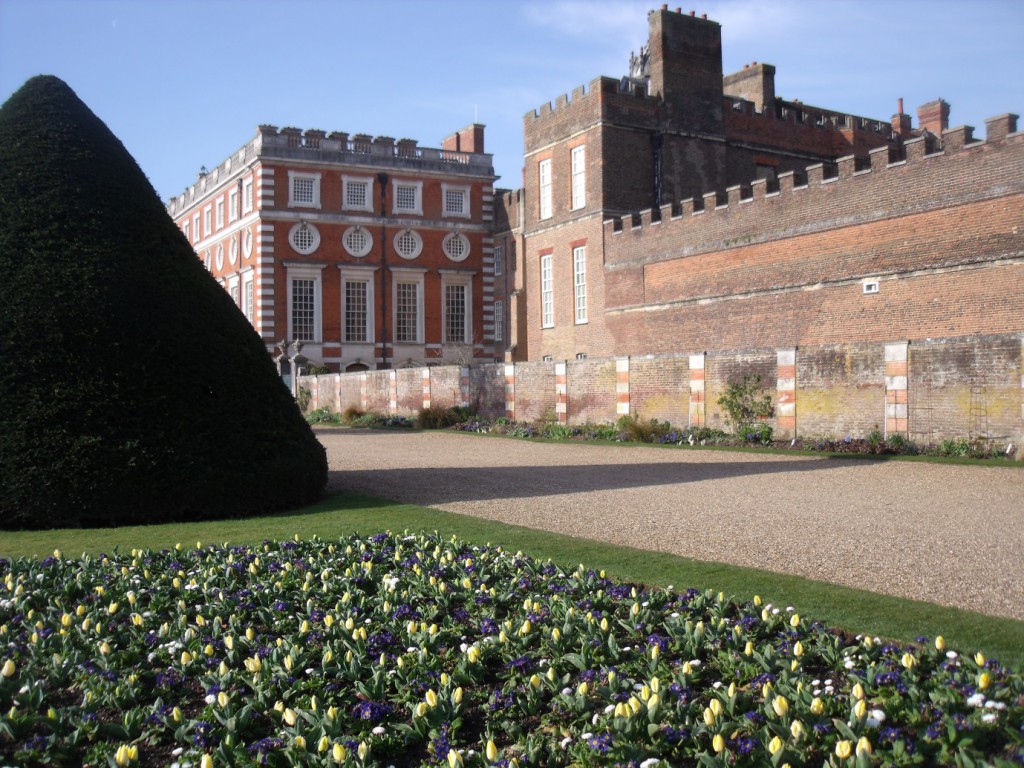 This photo was taken in early April 2016, on the East Front Gardens of the palace. This yellow tulip is a Single Early variety called Tulipa 'Sunny Prince'. It is accompanied in this bed by Polyanthus 'Crescendo Blue' and Bellis 'Habanera White'.
Although this tulip is flowering now, the overall height is disappointingly short. Is this due to the extremely mild weather that we experienced before Christmas, or am I concerned too soon? Maybe in a few weeks they will reach their full height.
The best time to enjoy the full glory of the spring display in our gardens is the middle to late April.
Do make time to visit us soon.
Pam Goddard, East Front Team Leader