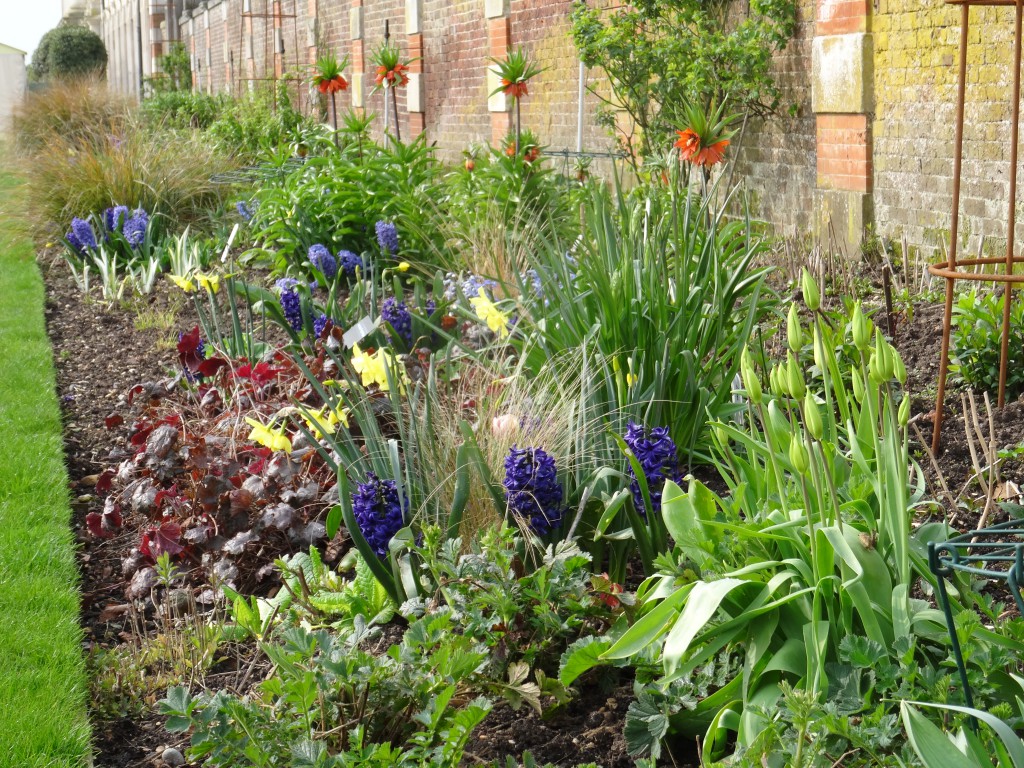 We have had several weeks of what seemed like endless grey skies, so it has been lovely to finally have a few sunny warmer days. It only seems to take a few days of warmth, following on from lots of rain, to bring the bulbs and foliage into rapid growth. Spring arrives on the East front.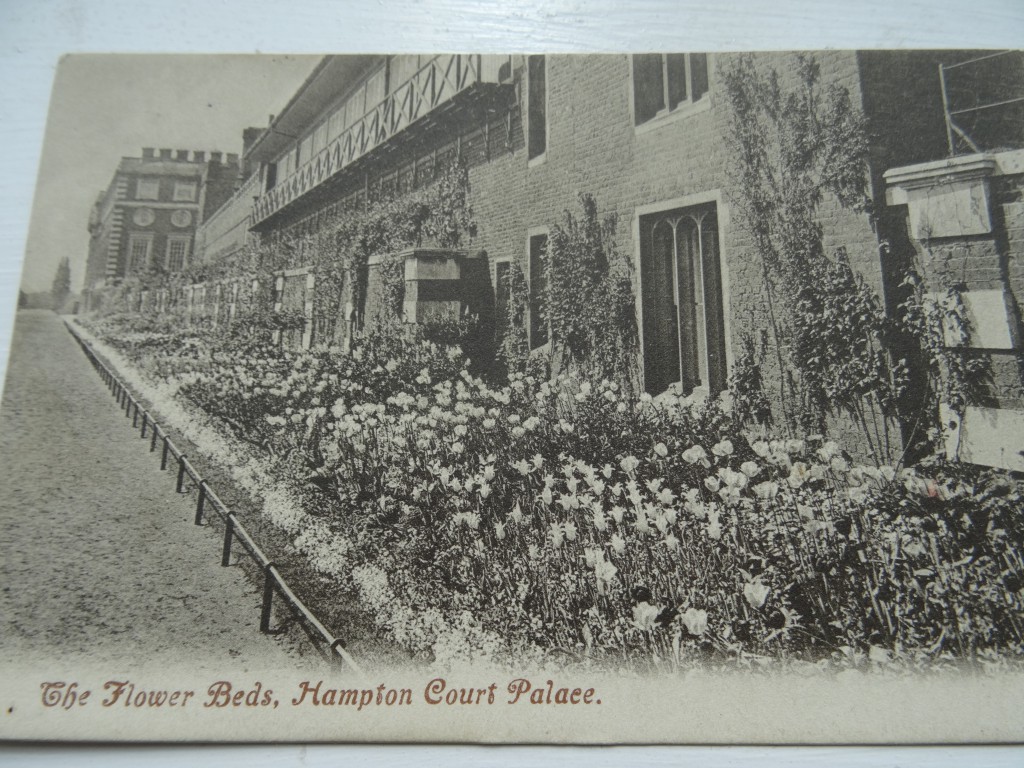 Last autumn I planted some bulbs in the Middle Border as there is usually little spring interest there. I planted just a small selection: Hyacinth 'Blue Sapphire',    Fritillaria imperialis, Narcissus 'Pipit' and some Alliums.  We also put in some tiny plug plants of Primula vulgaris.   The Fritillaria bulbs are very large and have a distinct foxy smell which hits you very quickly if you accidently slice one up when doing other jobs on the border. Due to their shape they are prone to rotting off in the ground over winter so they are best planted on their side and on a layer of sharp sand. Hyacinths have been planted for many years in the borders and beds; one of the staff who has worked here for over 30 years said that they used to individually stake each stem with florist wire.  Considering we plant thousands of bulbs each year I am rather glad that practice has stopped!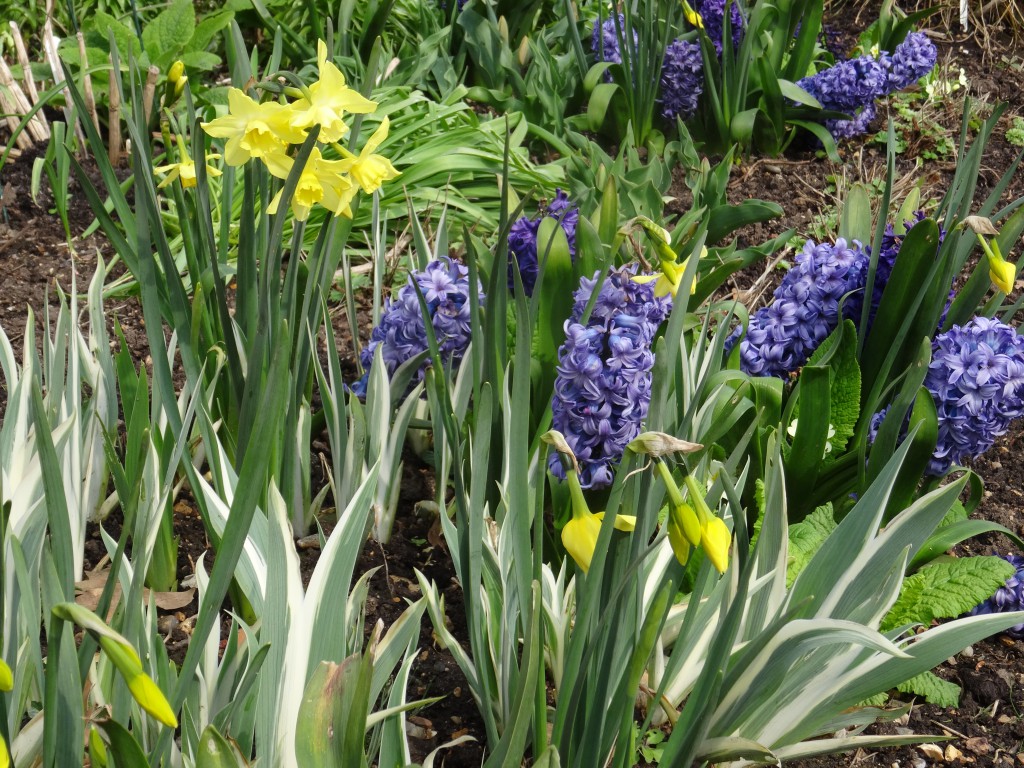 So finally all the bulbs are beginning to emerge, although it is too early for the Alliums to be flowering, and although the immediate effect is very subtle, and is totally overshadowed by the far more showy bedding schemes on the East Front, it is a lovely reminder that spring has arrived.
Jane Hinnigan
Skilled Craft Gardener, East Front