It's been an exceptionally busy year for the gardens team at Hillsborough Castle, with the doors to the extensive estate thrown open to the public every day for the first time.
With work on the Walled Garden, Grotto, Lost Garden, and other major projects all underway, time has also been found to transform the glasshouse, a modest but attractive corner of the gardens which had long been overlooked.
Gardens Manager Claire Woods introduces Hillsborough's glasshouse.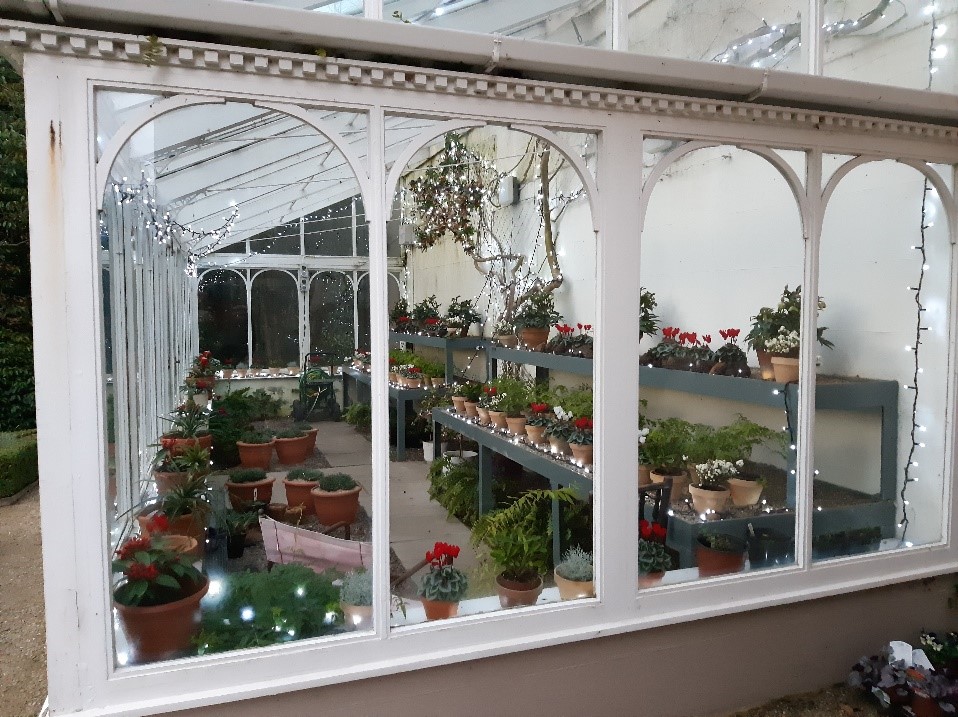 A year ago, the glasshouse was definitely not an attractive feature in the gardens. As the only protected structure in the garden (the poly tunnel having been commandeered as a general purpose shed and store) the glasshouse was jam packed with seedlings being raised for the Walled Garden.
Over the last year it has gradually been transformed into an attractive display house. During the summer there was a range of succulents, flowering perennials and tender annuals which provided colour to the end of October, and over the winter the display has a more festive feel coloured themed in red white and grey.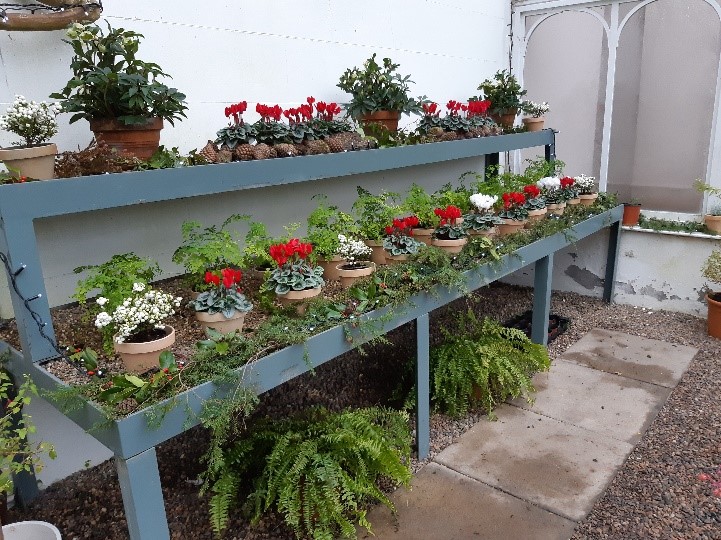 Although built in the last quarter of the 20th century, the glasshouse is now being used very much as a Victorian display house would have been. Back in the 19th century a glasshouse was somewhere to show off tender plants (such as our pineapples!), and in the very grandest houses these 'winter gardens' were often attached to the main house, as they enabled people to take exercise in poor weather.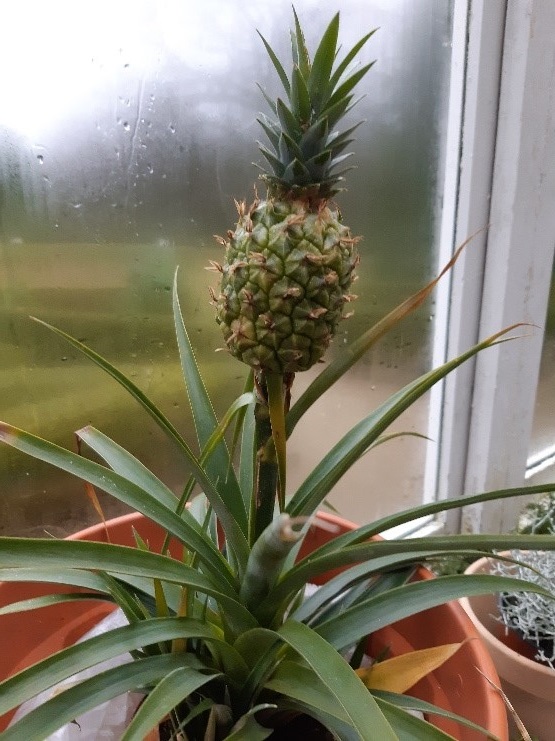 Display houses that had citrus trees often kept all the plants in pots for ease of moving them outside during the summer, whilst those which housed tropical plants often planted them directly into borders. We have kept our plants all in pots, so they are easy to change around with the seasons.
Although our plant collection is still limited, we are hoping to keep adding to it over the coming months, gradually creating an 'Aladdin's cave' of greenery!
Claire Woods
Gardens Manager
Hillsborough Castle and Gardens
Find out more about Hillsborough Castle's extensive gardens and book your visit here.