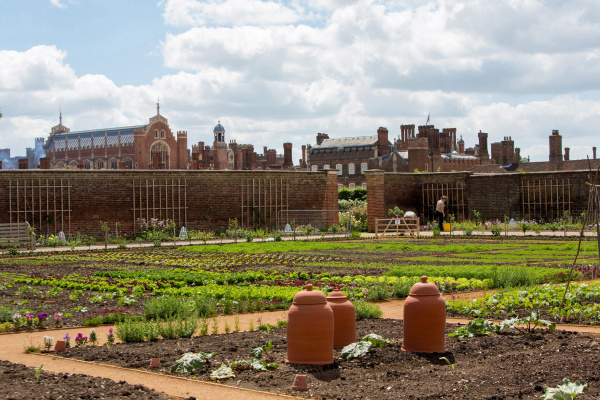 Welcome to the kitchen garden! It's one of the most active gardens at Hampton Court Palace, as a cycle of fruit and veg is grown in this space all year long.
The year's sowing schedule is planned at the start of the year in January, as we plot every bed – 254 in total! – with what to grow that year. By June, the kitchen garden has transformed into a mini produce farm, selling a wide range of seasonal vegetables from chard to rhubarb via a market stall, which stays open until December.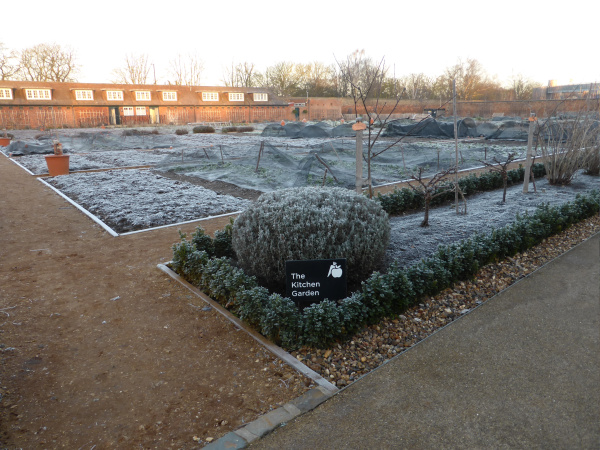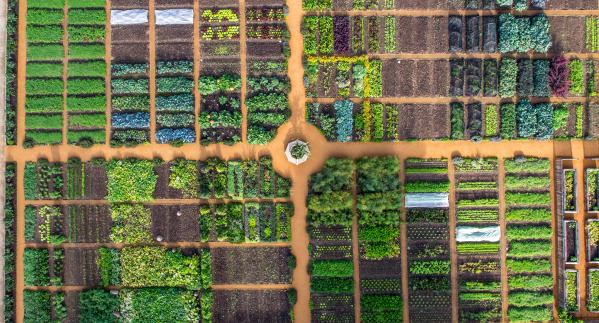 The kitchen garden is about an acre, which is a 1/6 of its original size when William III and Mary II created it during their reign in the late 17th century. It would have originally have supplied the royal court with all their fruit, herbs and vegetables and many gardeners would have worked to keep up the annual planting and picking of produce. Today, we are a modest team of three gardeners and seven regular volunteers.
The seed sowing schedule starts in the new year in the nursery with aubergines and peppers, followed soon after with tomatoes. By mid-March, the wall-trained soft fruits such as apricot, nectarine and peach trees start to blossom, adding a flash of colour to the kitchen garden. This is a sign that the weather is getting warmer and it's time to start paying attention to pests in the garden. Our biggest concern is the box tree caterpillar which can completely defoliate the trees. We monitor our box hedge weekly for a sign of caterpillar damage as well as placing and checking box moth pheromone traps.
In April, our nursery gets packed with trays full of seedlings. Most of our vegetable seeds are grown in module trays. On average, we sow two seeds per module and prick out extra seedling.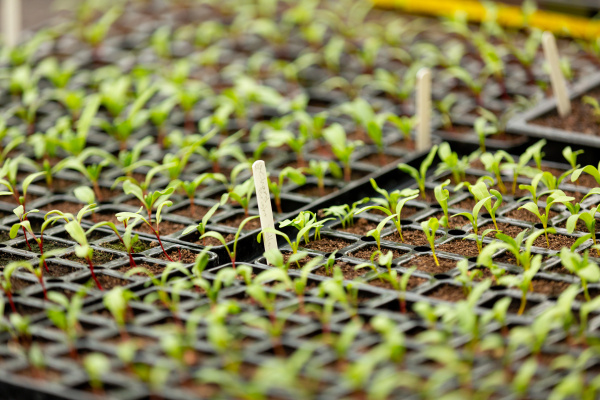 In May, it's time to sow cabbage, courgette and squash seeds for autumn. At the same time, seeds that were sown from March to April are now ready to be planted in the garden, including chard, leek, Brussels sprouts and celeriac. To supply salad crops all summer, lettuce seeds are sown every four weeks.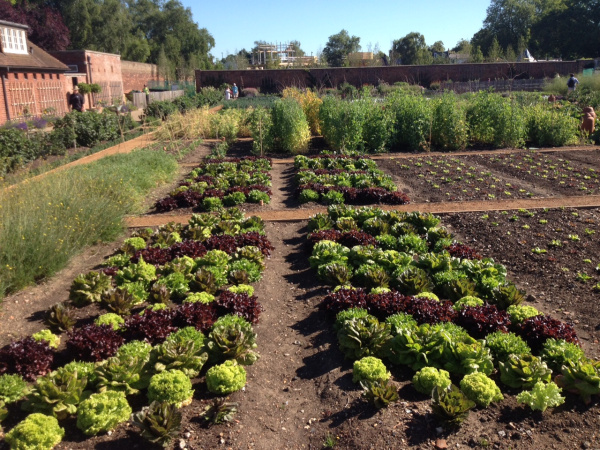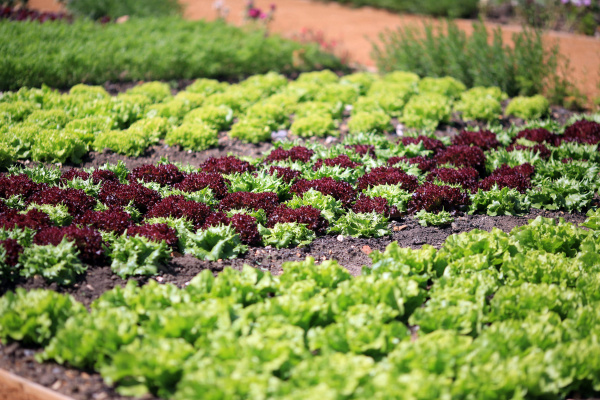 We start produce sales in the spring with asparagus and rhubarb, which are sold in the gift shop. Once we have more produce available, we start weekly sales on our market stall every Tuesday in the kitchen garden from June until October (and then it's every two weeks until December). We have specific harvesting and selling volunteers who come in on Tuesdays to help our regular team to meet the veg demands!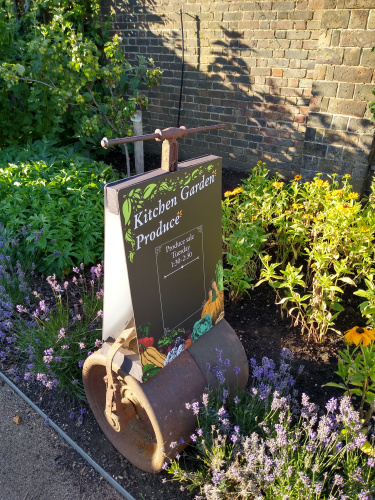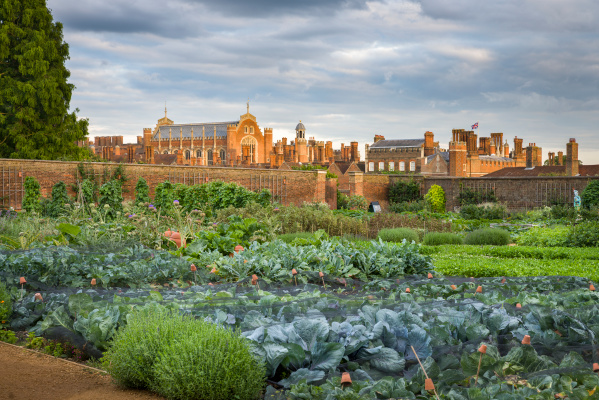 We look forward to seeing you at the produce sale!
Ichiho Garbutt
Expert Gardener, Hampton Court Palace