It's June and Summer is in bloom at Hillsborough Castle and Gardens! Gardens and Estates Manager Claire Woods gives us insight into how the castle's gardens are shaping up this summer.  
After a cold May it is good to have some heat in June to stimulate growth. In some cases, plants are leaping out of the ground, gaining 20-30cm of growth a day! 
Now in its third full year, the planting in the Walled Garden is filled out. This month the circular bed around the pavilion is looking spectacular with its colour scheme of blue and orange. It is surrounded by the hedge of Rosa 'Wild Edric' which envelopes you in its scent as you walk past.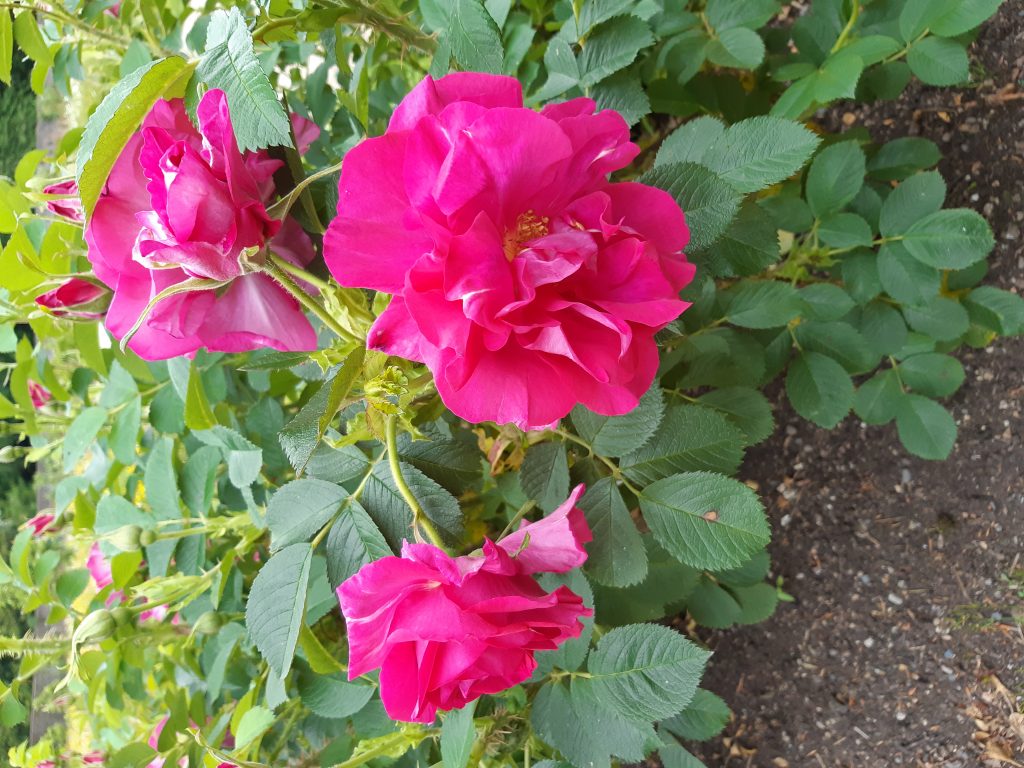 The perennial wildflower meadows are in full bloom with field buttercup and ragged robin being the stars of the show this June, creating a haze of yellow and pink across the top of the Walled Garden.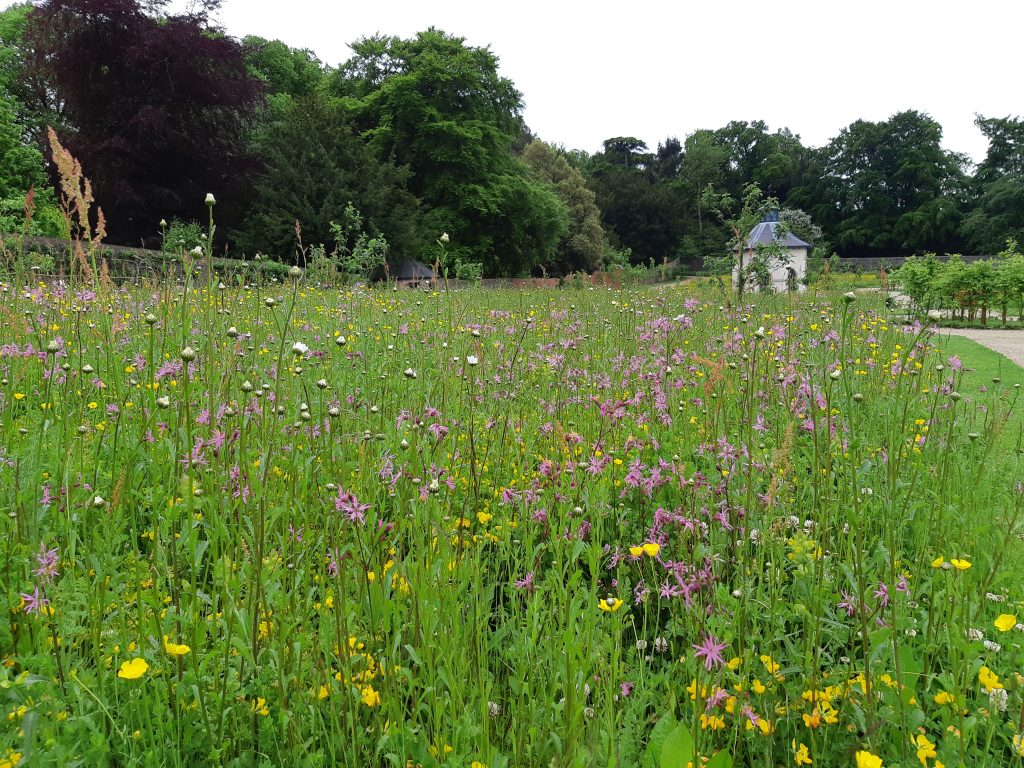 In the vegetable beds the weeding is never ending and it is important to keep on top of pests. Tender plants, such as ornamental gourds, pumpkins and courgettes all have collars of sheep's wool around them to deter slugs. The crops of peas and beans, which were slow to start, have now taken off and harvesting has started, with rhubarb, beetroot cabbages and lettuces now for sale on the gardens cart.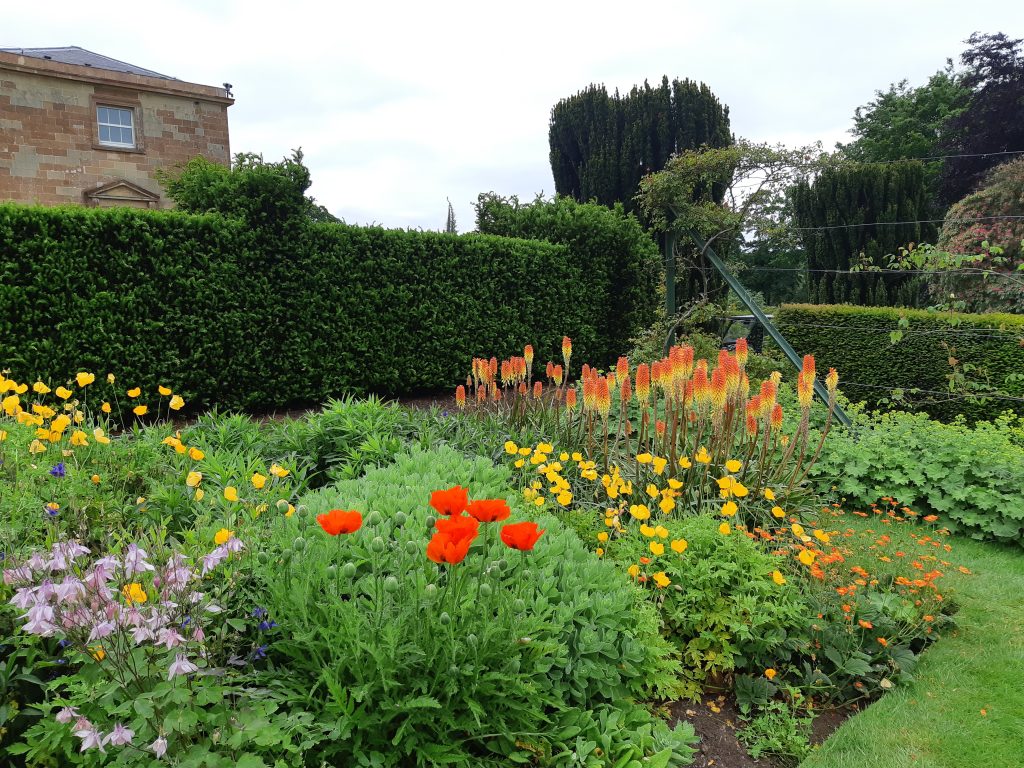 Everywhere you look in the gardens you now find colour. There are still Rhododendrons and Azaleas in bloom in the Glen and Lost Garden, while on the South Terrace and in the Granville Garden the early perennials are putting on a good show. The star area of the gardens this month has to be the castle walls clothed in the magnificent Wisteria sinensis and Rosa banksia 'Lutea', and fronted by wall shrubs including Ceanothus, Crinodendron and a variety of roses and clematis.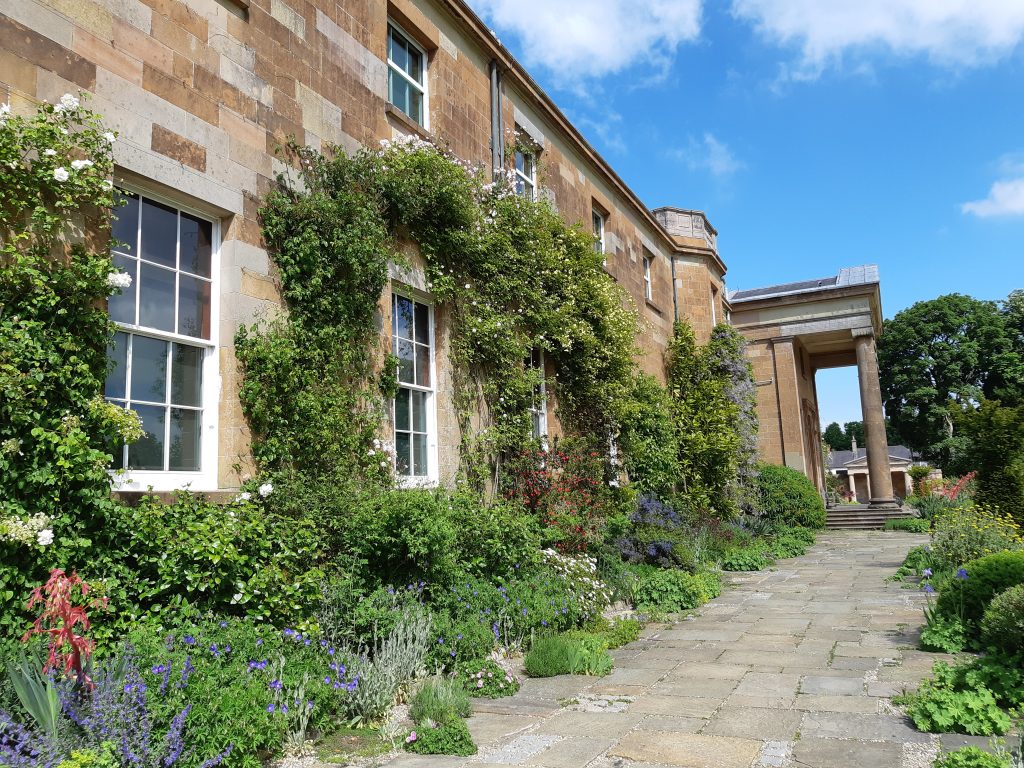 Although the bulbs have now finished flowering, we have yet to cut the grass on Yew Tree Walk. It's important the leaves are left to continue growing for a few weeks as this feeds and builds up the bulbs for next year. Once the leaves start to die back naturally then they'll be cut. Tulips that have been planted formally in beds will be lifted and stored for next year, and this protects them from being eaten by the squirrels.  
In the gardens, the new installations for The Imaginary Menagerie are almost complete and we are looking forward to them all opening at the end of the month.