We think of the sweet potato as a modern addition to our diet, but the history of the sweet potato in the UK goes back further than you think.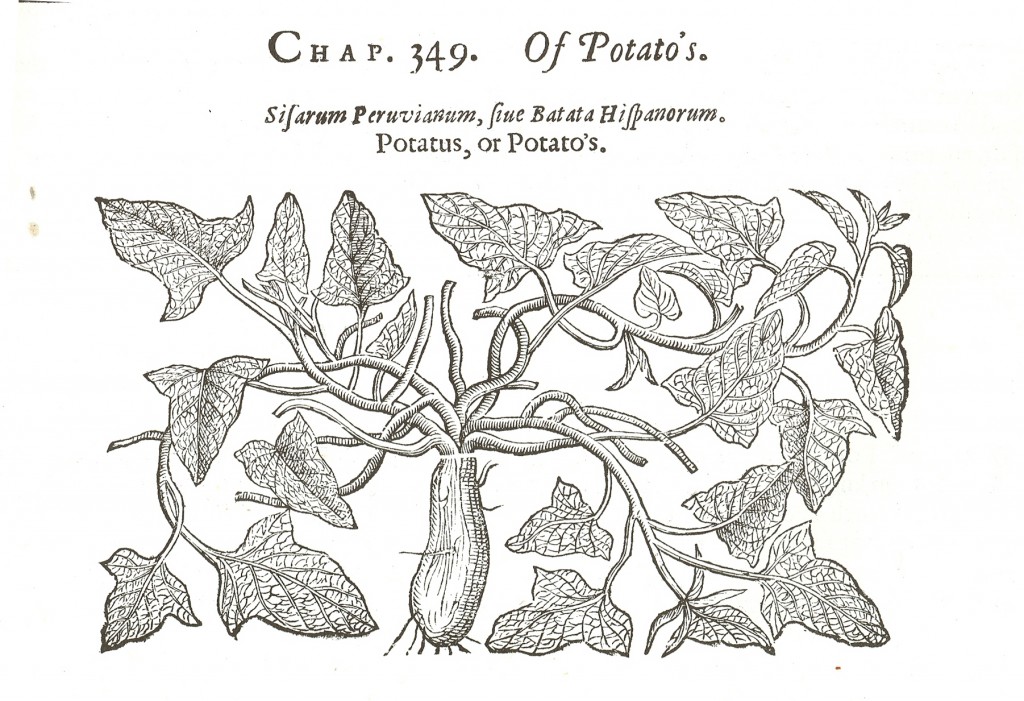 Sweet potatoes and the more familiar 'spud' potatoes were both brought over to Europe by the first explorers in the Tudor era.  Whereas the common potato was treated with deep suspicion due to its close relationship to the poisonous Nightshades, the sweet potato was treated as a delicacy from the start.  First brought back to Spain by Columbus, rumour has it that Henry VIII was introduced to the delight of the sweet potato by his Spanish wife, Catherine of Aragon and could eat over 20 in one sitting.  After his divorce from Catherine, the supply of sweet potatoes from Spain dried up and so it is said that Henry VIII offered land and gold to the gardener who could grow them here.   Whether there is truth to the rumour remains to be seen – the first definitive account of sweet potatoes in England comes from Gerard's Herball in 1597, who speaks of it favourably, "howsoeuer they bee dressed, they comfort, nourish, and strengthen the body".
However, the sweet potato originates from the tropics and therefor, cultivation in the UK was always problematic – though they produced lots of leaf, there was very little tuber.  By the end of the 18th century, people had lost their suspicion of common potatoes and had seen how well they grew in our climate, therefor, we forgot that we ever had a love affair with the sweet potato. That is until the late 20th century, when the taste of home-grown produce led some people to try again with sweet potato cultivation in the UK.  Given the sweet potato's rich history we thought we ought to give them a go here in the Kitchen Garden at Hampton Court Palace.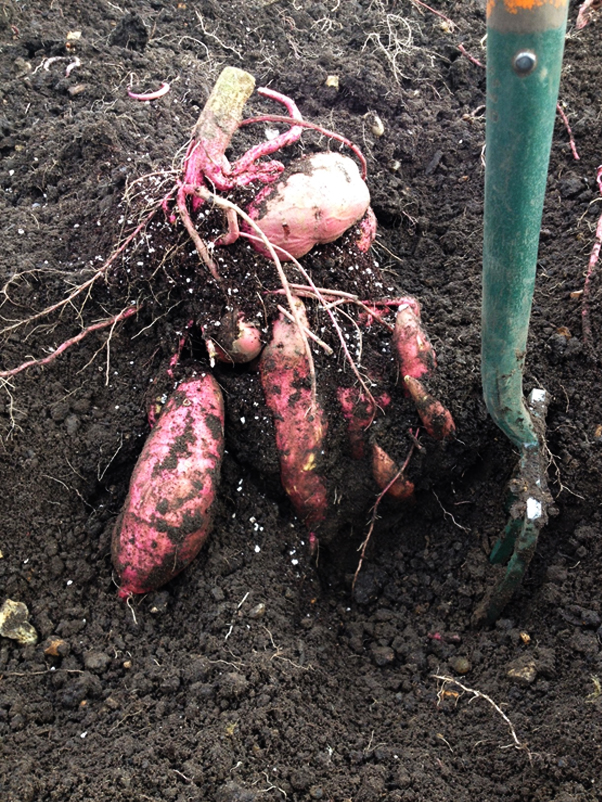 We grew three varieties in 2014 and 2015; 'Caroline Ruby', 'Beauregarde'  and 'T65'.  In 2014, the yield of the former was fairly poor, 'Beauregarde' was moderate, but T65 produced phenomenal crops and would probably have outperformed the normal potatoes had we done a direct comparison.  The champion potato weighed in at 3.5kg.  The flavour was flourier and less sweet than the other two varieties, but still very pleasant. We potted up some of the tubers to overwinter in our glasshouse and it was the shoot cuttings from these (known as 'slips') that we used to plant in 2015. The weather was less kind to us this year which may have contributed to the lower yield, but by far the best performer this time was 'Beauregarde', with up to eight fair sized potatoes per plant.
So, all that remains is to see if the descendants of Henry VIII will make good on that promise of land and gold…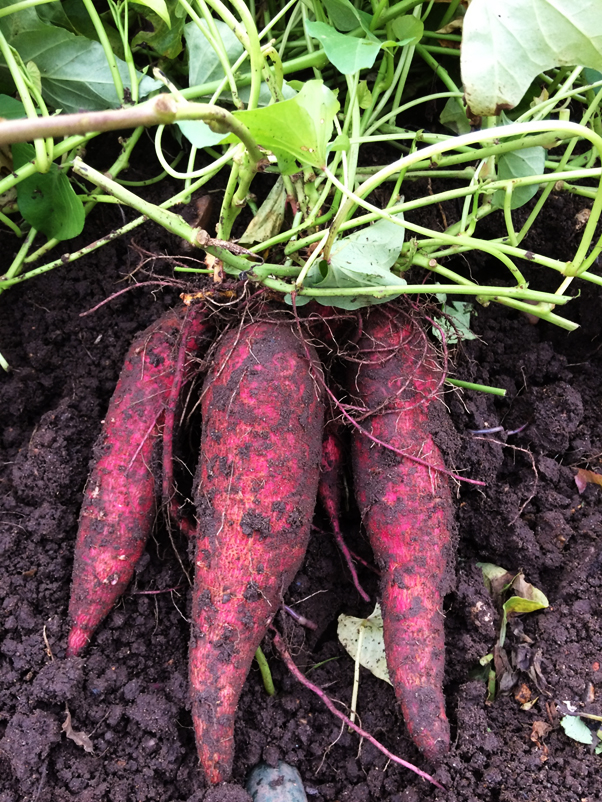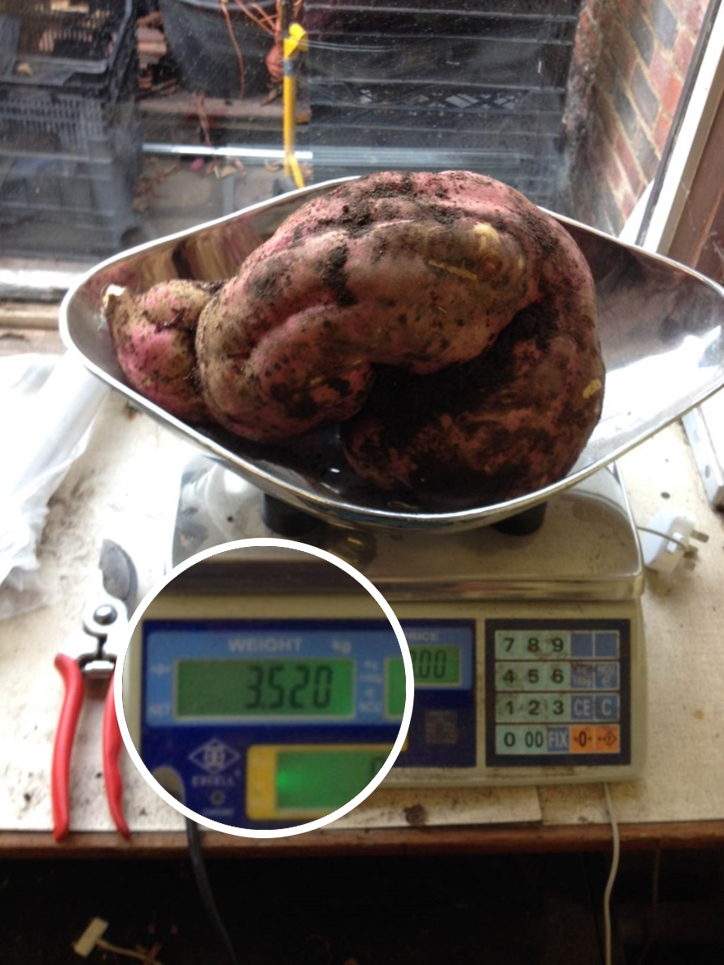 Vicki Cooke
Kitchen Garden Keeper