Hampton Court Gardens are a huge area of shrubs, grass and trees.  It takes a lot of work to care and look after these great aspects of the grounds.  With this we do create a lot of garden waste.  Whether it is from pruning roses/shrubs/trees, mowing the lawns, or the forever job of weeding. It all has to go somewhere.
Where?
Where does it go?  A question we gardeners get all the time. The simple answer is it goes down to the barn which is located in Home Park. The full answer is so much more interesting.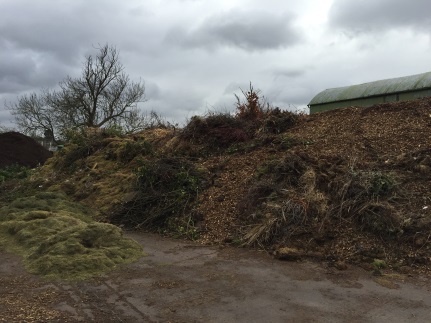 As you can see we generate an enormous variety of material. The picture above shows just some of the cuttings, grasses and wood that we have to deal with. At a certain point every year, once we have accumulated enough garden waste, it gets shredded and screened. The end product is this.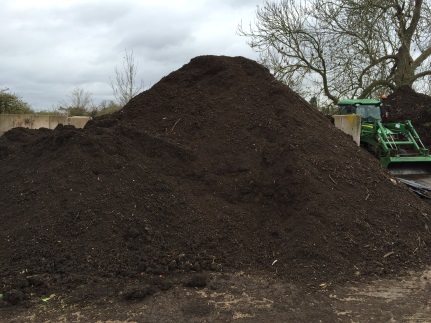 This is where we create the goodness which goes back into the grounds of the garden.  Yes, that's right nothing is wasted here. Instead we use natural systems to create resources we need to help the gardens flourish. This is reduces the number of foreign chemicals that we introduce into the delicate ecosystem of the gardens. Its more work, but we think the plants and wildlife of the gardens would be grateful for out effort.
We have several different types of green waste we use, to help regenerate the gardens and estates.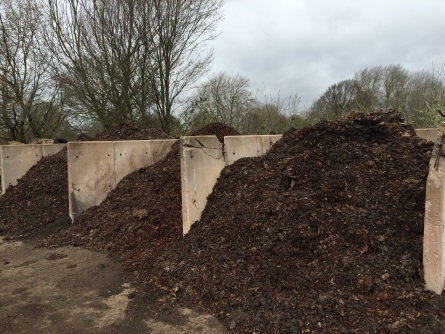 Even the most casual gardener is used to the chore of clearing leaves. We've turned this task into an asset as we create leaf mulch which we generate from our leaf collection every autumn.  Its not a quick task though as it takes roughly 1 year to 18 months to get the final product. Mulching leaves on this scale will also cause you to sweat as yo'll need to turn the heap frequently so it builds up heat needed to break it down.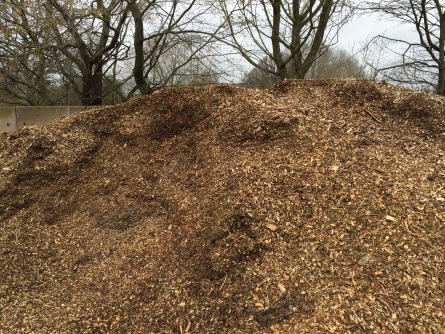 We also have chip bark, which we get from our tree contractors who maintain our trees.  This we use as a weed suppressant or for decorative purpose.  Used in big amounts it can keep the weeds away for a while!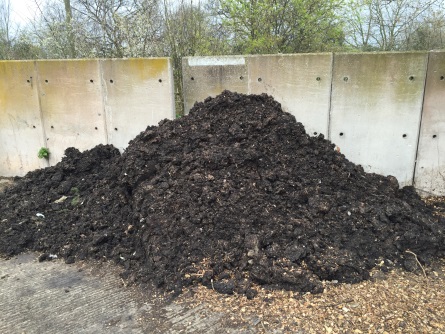 We are also lucky enough to have horse manure from our stables, which we use for our roses and also when the herbaceous borders are dug out and divided. This is an essential source of nutrients for these plants and make sure that they reach their potential.
So if ever wondered what we do with the green recycled waste, well, it goes back into the gardens.
Richard Lewis
Gardens and Estates