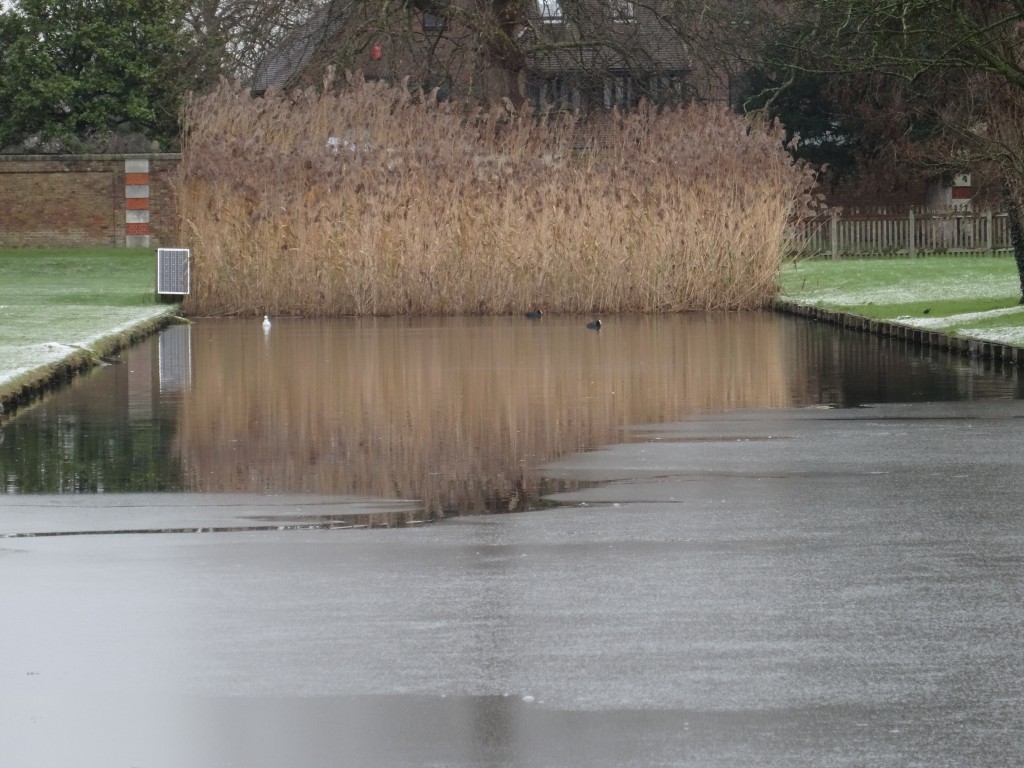 Spring is on the horizon, and at about this time every year, the reed-bed on the East Front is cut down. Often the jobs in, or around water in the gardens are the most enjoyable. This is is one job that I am glad I don't have to do as it can be freezing spending two or three days in the water at this time of year! Luckily, we have one pair of waders in the stores which are a perfect fit for Steve Warren, a team member on the East Front, so this spring maintenance job falls to him. This year he was ably assisted by the Wildlife Officer, who was in the water with him using secateurs and shears to cut the reeds. The Garden Response Team helped clear the copious amounts of reeds, and, to make sure that nothing is wasted, they take them into Home Park where they will be composted.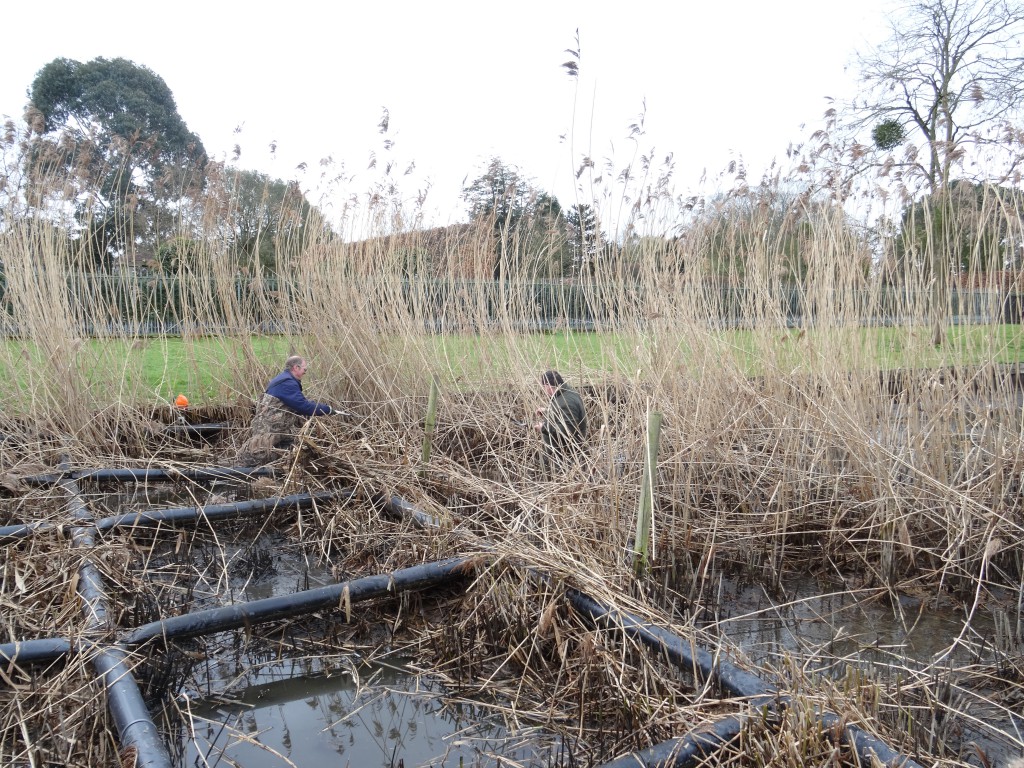 Since it requires us to spend several days in the water, you might wonder why we planted the reed-bed. It was planted on the north end of the canal several years ago to try to assist with the reduction of green algae which develops in the water over the summer. The reeds remove the nutrients that the algae needs to grow without the need for human intervention. What is more, they are also extremely important habitats for water fowl such as coots and swans, and for other birds and invertebrates. On a summer's day you can see iridescent damselflies taking a rest on the grasses and also many large dragonflies hunting around for insects. Occasionally we're lucky enough to see kingfishers nearby. Even the fish rely on them, using the reed beds to hide them from overhead predators, such as herons.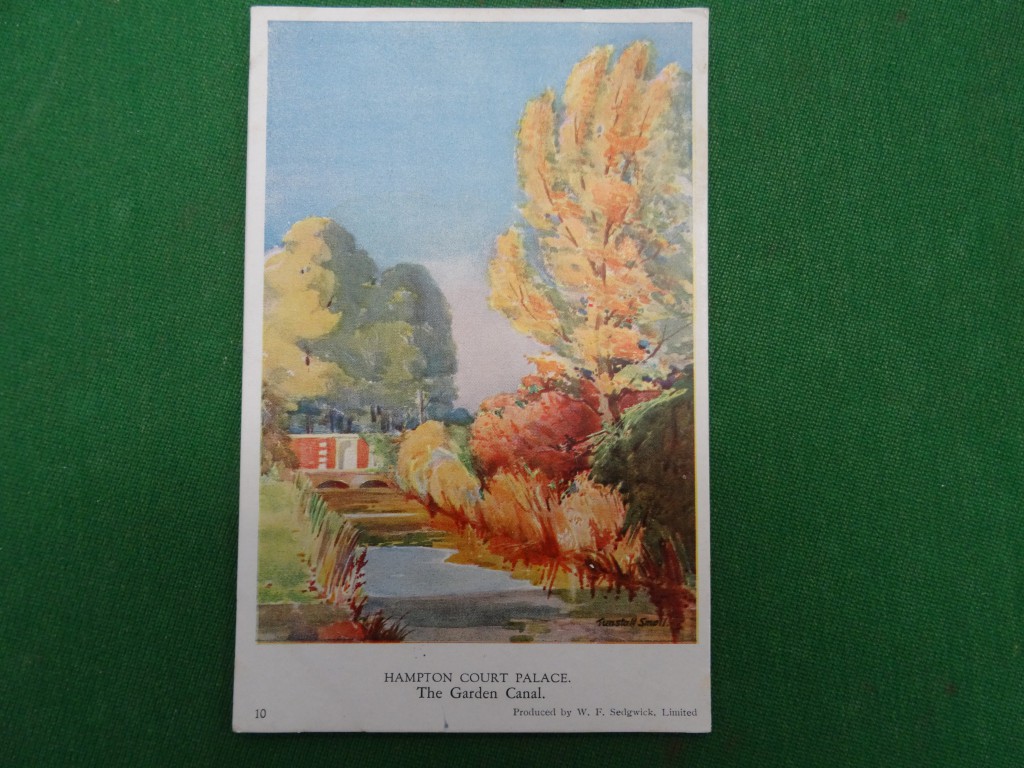 The maintenance is essential as there is a risk that the reeds will die out and their debris could build up into a hazard. We also have to be aware of their spread as the reeds can be invasive and spread to areas where they are not wanted. In truth, once the floating rafts of the reed-beds are in position they are extremely low maintenance. We just need to cut them down at least every alternate year. A small price to pay for the contribution they make to the ecosystem of the Gardens.
This year the work took just over 2 days to complete. When finished, Steve always puts a pile of cut reeds back on the bed for the swans to use to make their nest. Each year so far, they have used the reeds to nest and have successfully produced young. All we need now is for the temperatures to rise a little so the reeds will start to shoot again and the swans can begin.
Jane Hinnigan, Skilled Craft Gardener, Hampton Court Palace