Autumn is a very busy time for working on herbaceous borders and the East Front has a spectacularly long one at approximately half a mile. The definition of an herbaceous plant is one that has little or no woody material. Borders of these plants became very popular in the Victorian period. Some have a mixture of plants and shrubs but the majority of the East Front border is herbaceous with a few climbers, such as Roses and Clematis, on the walls.
The summer is the time when these borders are at their best, fully in bloom and often with the addition of various bulbs, such as Lilies and Eremurus.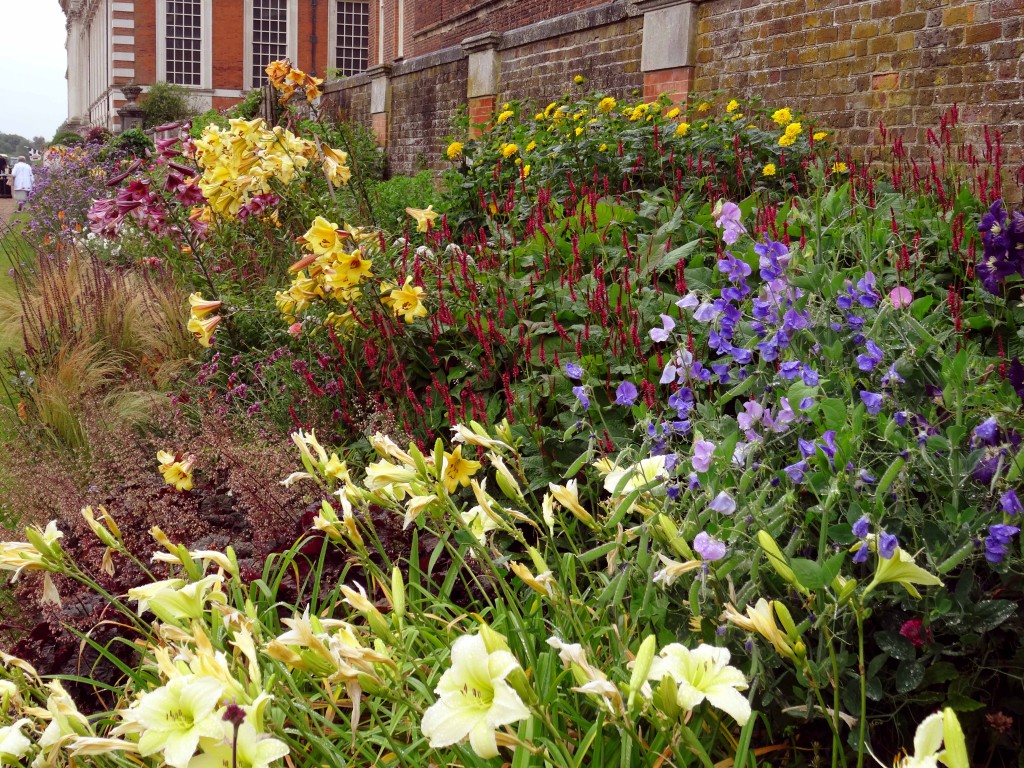 However, I think that in autumn they have their own beauty, with seed heads and the various shades of bronze and red foliage.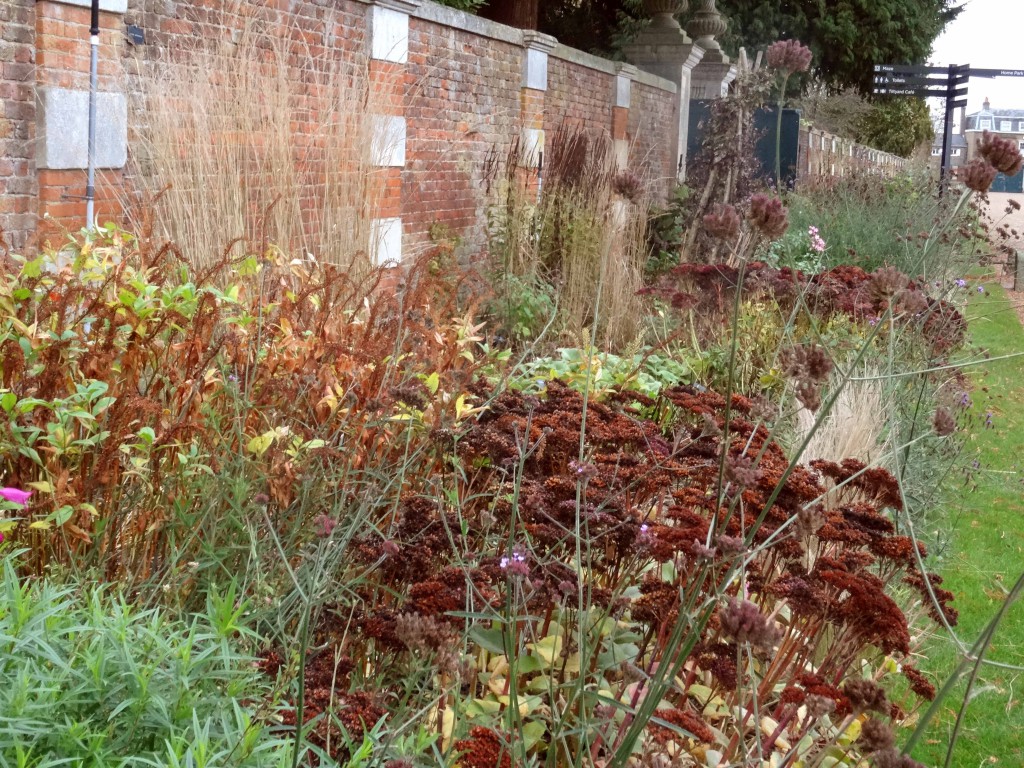 Traditionally at Hampton Court the borders would have been cut down completely in the beginning of autumn after the autumn bedding had finished. This was done in part because it looks neat and tidy for Christmas, but also because as little as 20 years ago the borders were planted with thousands of bulbs which would give a magnificent show in spring. Now many of the seed heads and grasses remain uncut to provide winter interest and to benefit the wildlife. This method has become more fashionable in recent years thanks to garden designers such as Piet Oudolf.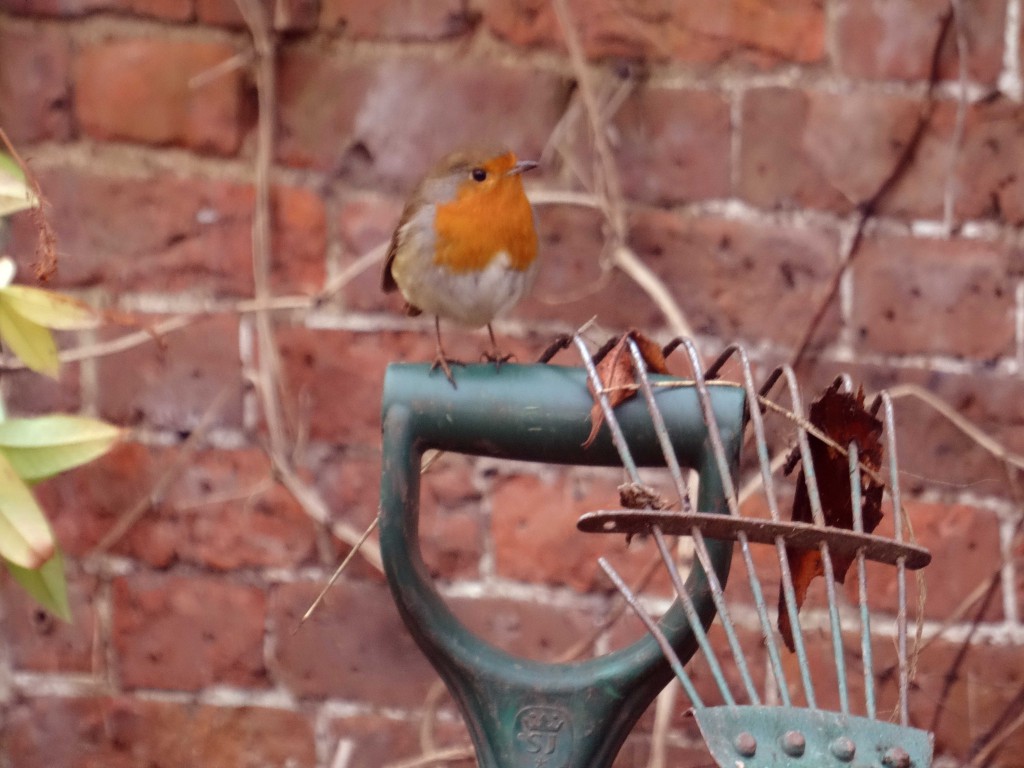 On the East Front I look after the middle border and in autumn I like to cut the plants down in stages; leaving the Dahlias to have their final swansong, whilst cutting down plants that are finished and unsightly, such as Alchemilla and Geraniums.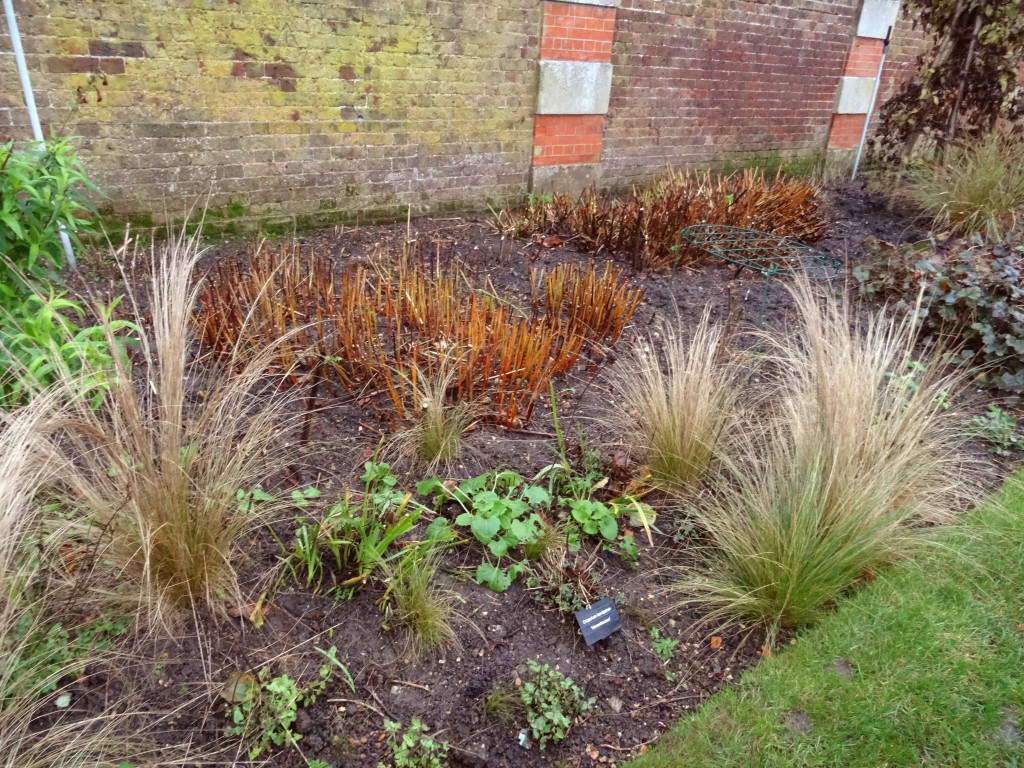 I take photographs throughout the year so that in autumn and winter I have a record which I use to change around parts that did not look quite as I had hoped. As the plants begin to emerge in spring I am always hopeful that this finally will be the year that it will look just as I had envisaged it would!
Jane Hinnigan, Gardener