Yellow is the colour of spring, from the glorious sunlight that is now (sometimes) washing over the gardens, to the bright tulips that burst into life in the Wilderness at Hampton Court. This part of the Gardens has justly become famous for its carpet of yellow, orange, cream coloured daffodils with their multi-coloured petals some with contrasting trumpets and some just plain sunny yellow.
I don't want to talk about daffodils, I want to discuss the array of  BLUE flowers standing proud among the daffodils. Can you spot the difference between these BLUE SPRING BULBS ?
Scilla Siberia these spreading beauties have dainty dark blue slightly bent nodding heads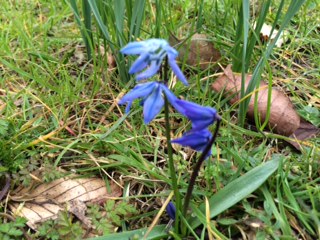 Chionodoxa also known as glory-of-the-snow they are blue with a perfect star shape in the middle of the flower.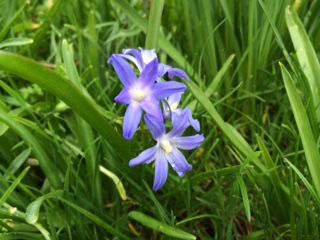 Wood Anemone, my favourite of the wilderness blue flowers with their daisy like blooms and frilly dark green leaves spreading freely where they feel.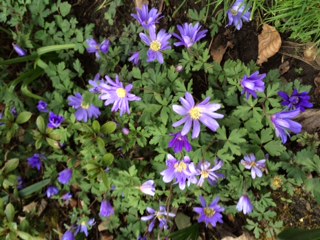 Puschkinia libanotica, a pale blue bulb originating from Turkey and is easily mistaken for scilla.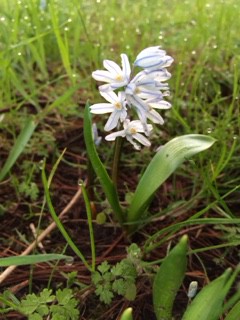 Hyacinth, the blue are the most heady with perfume ours have multi headed blooms so they are around for ages.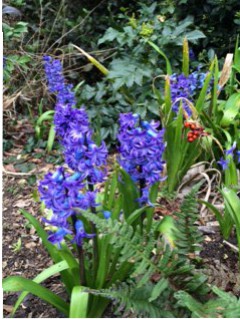 Bluebell or latin name hyacinthoides non –scripts we have English bluebells and Spanish bluebells.The English blooms are darker,smaller with slightly nodding bend heads. The Spanish are larger sturdy paler in colour good for cut flowers.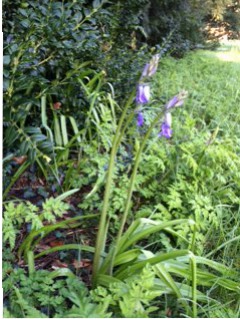 Muscari or grape hyacinth , they have knobbly heads like a bunch of grapes ranging from pale to dark blue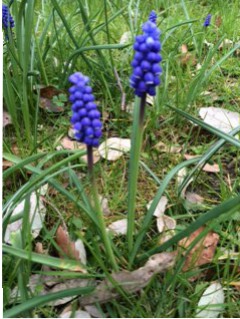 We hope you'll make your way down to the Gardens at Hampton Court Palace soon and find your own favourites!
Barbara Smith
Craft Gardener, Gardens