'Diana: Her Fashion Story' is currently open at Kensington Place and celebrates the life and style of Diana, Princess of Wales, who would have celebrated her birthday on the 1 July. She lived at the Palace from the early 1980s until her death in 1997, and we still receive so many visitors to the palace who come because it was her home.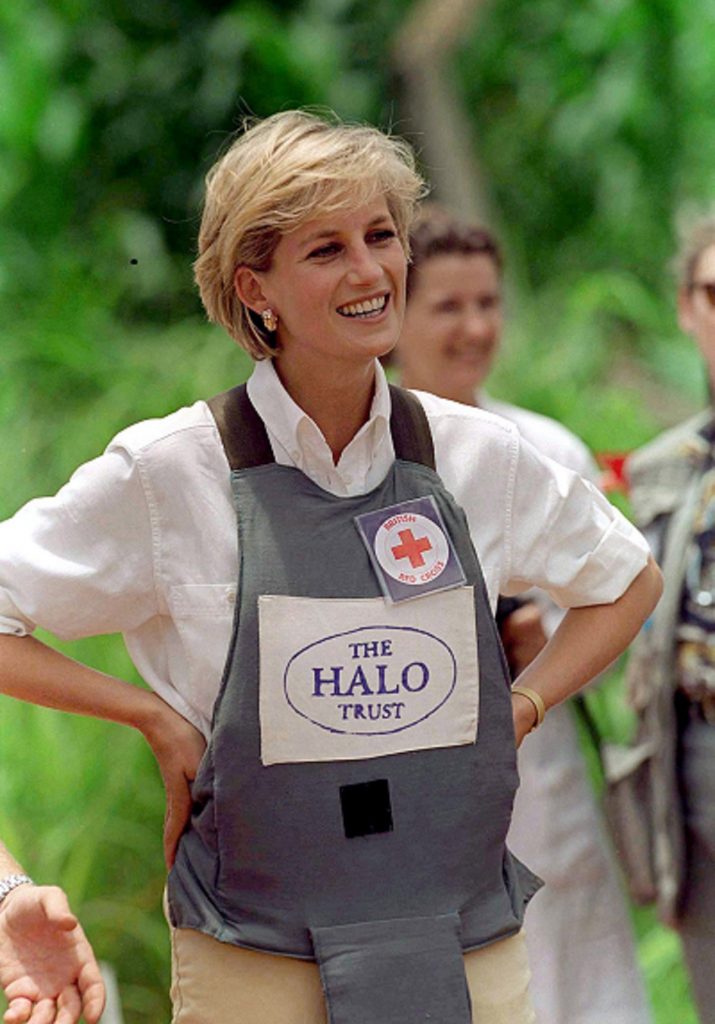 Fashion is such a good way to talk about Diana, because – although she didn't like to be known as a clothes-horse – she understood the language of fashion and used it to champion the causes close to her heart. The designer Jasper Conran recalled that "whenever the Princess discussed her clothes with me, part of it was always: 'What message will I be giving out if I wear this?'" She used it to make herself approachable, and always wore cheerful colours to visit children's hospitals, often with jewellery that children could play with.  She never wore gloves as she liked to hold hands with people (apart from the time she conspicuously removed her gloves to shake hands with a patient suffering from AIDS, thereby breaking taboos around the disease).  And, she hardly wore hats after a while, saying 'you can't cuddle a child in a hat'.
Following her separation from The Prince of Wales, Diana wanted to find a meaningful public role, and began to champion humanitarian causes that were close to her heart, and she used clothing to hone her message.  To focus attention on her work, Diana simplified her daytime look, creating an executive wardrobe of shift dresses and suits. The ultimate expression of this was probably the outfit worn by her in Angola in January 1997, when she walked through a minefield wearing chinos, a simple shirt and a HALO Trust flak-jacket.*  This was the very opposite of the 'princess dressing' that had made headlines in the 1980s. She knew she was the most photographed woman in the world and determined to use that to help people.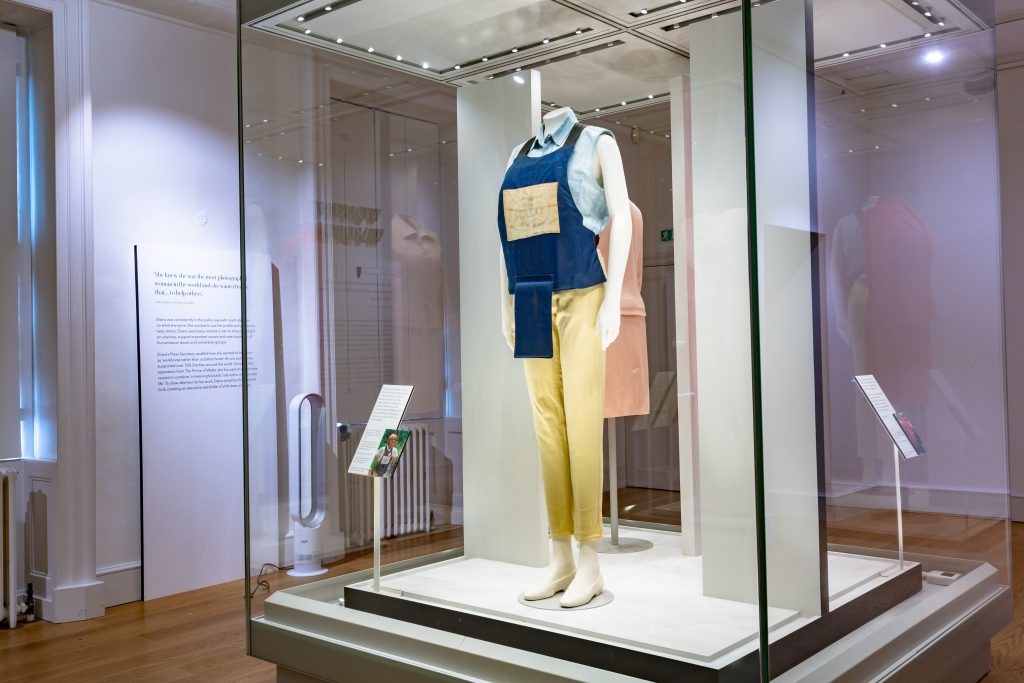 *The outfit on display is a composite outfit of clothing she wore on her trip to Angola – the chinos were worn to walk through the minefield, but the blue shirt was worn by her to visit a hospital treating victims of landmines.  We don't know where the white shirt is – maybe it got dirty and was recycled or thrown away.
Eleri Lynn
Curator, Kensington Palace