Architectural drawing is all about perspective. While an 'architectural perspective' is a specific type of drawing showing a building in 3-D, often within its surrounding landscape, in reality all architectural drawings are dependent on an understanding of perspective, proportion, and scale.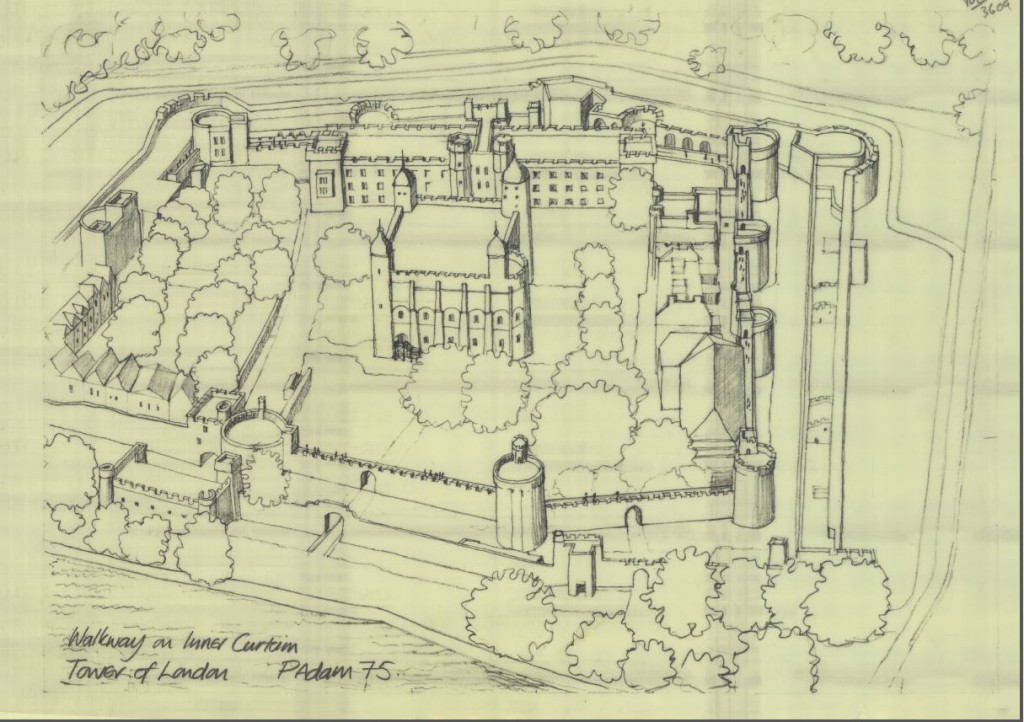 How our palaces are depicted depends on why a drawing has been made, and what exactly it intends to show. Sometimes even the most impressive buildings are seen on a macro scale. In this Victorian Ordnance Survey map, the Tower of London is just another structure in the urban landscape.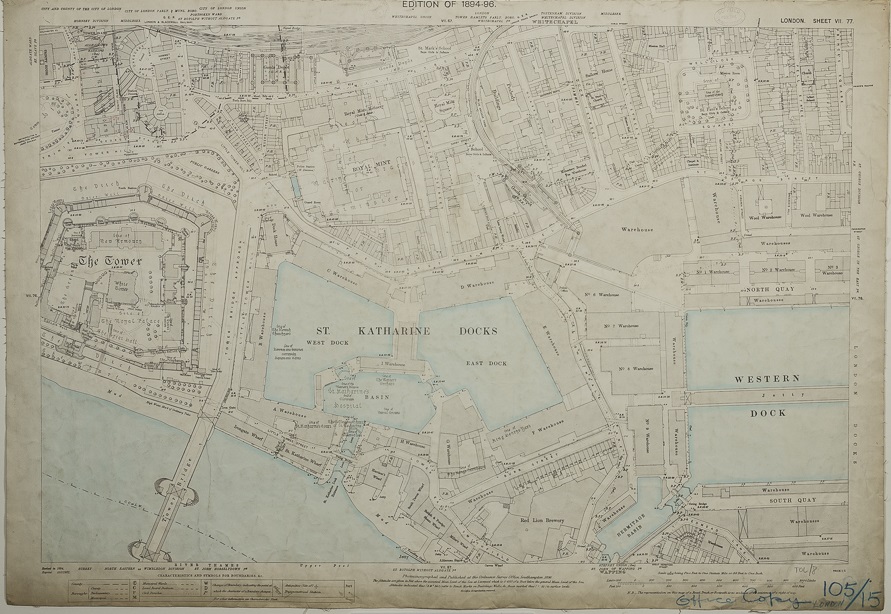 Often though, understanding a building requires us to zoom in a little on its details. Still a plan of the entire site, this map shows the Tower in 1920, divided up between residential and public areas.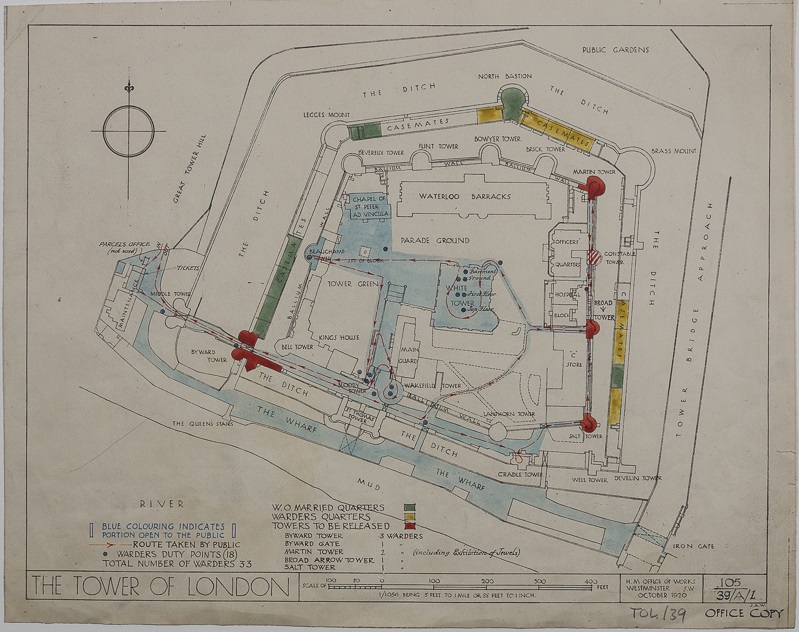 These plans show that despite its name, the Tower of London is not one building but an amalgamation of different buildings all clustered together within enclosing walls. And so when architects work on a particular building, they make more detailed drawings of that individual structure.
These drawings are then often broken down into smaller sections, showing very specific parts of a building.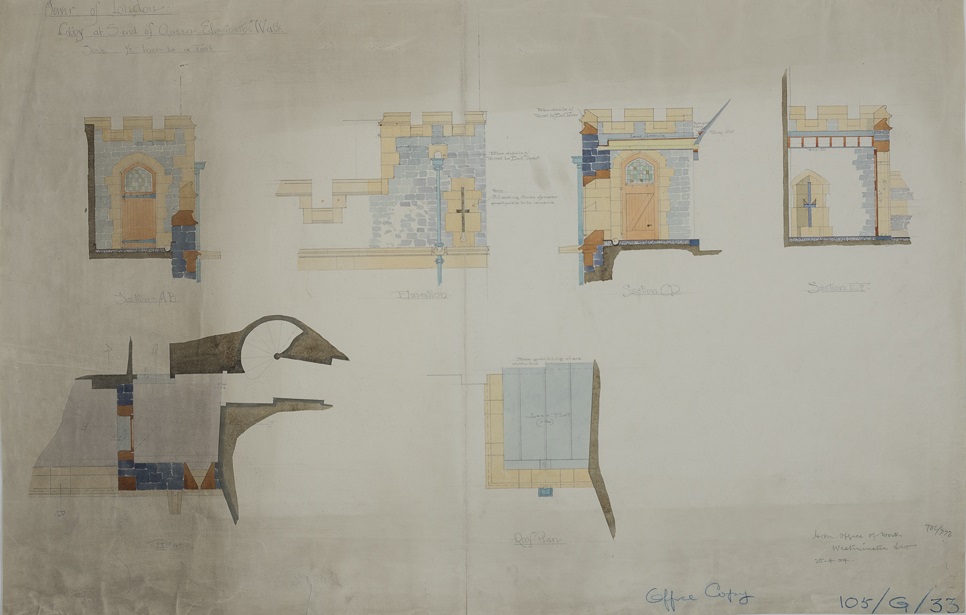 As you can see, these drawings start to become very detailed, with every brick and pane of glass shown. We've clearly come a long way from the site plans identifying whole buildings on one sheet of paper! But in order for work to actually be carried out, architectural draughtsmen and women have to zoom in even further, often making drawings to a full-size scale.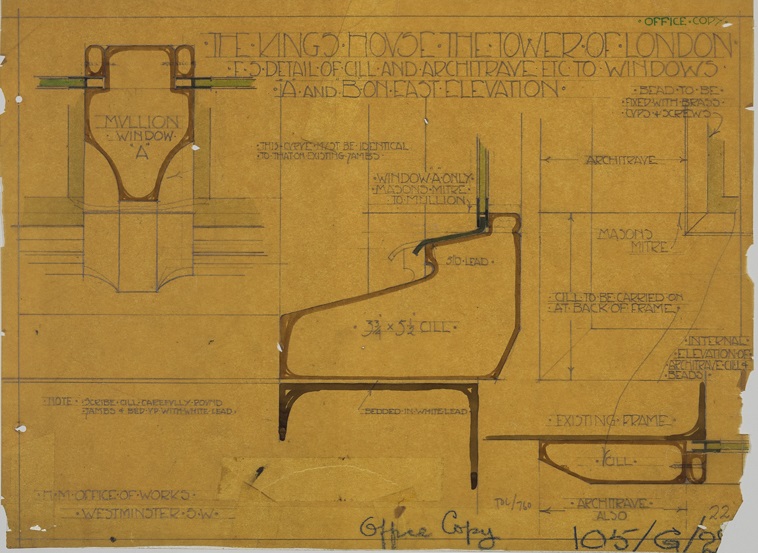 These few examples show how architectural drawings provide all kinds of information. They tell us things on a macro level– how the Tower was part of the Victorian East End– and a micro level– what kind of fixings were used to attach a new window cill. They also reveal incidental details such as what kind of paper a particular draughtsman used or where Ordnance Survey maps were printed. What you see depends on what you're looking for, and how much you zoom in. It's all a matter of perspective.
Roisin Inglesby
Curator, Architectural Drawings