While the days have started getting longer, it's still very chilly out there, and spring is not yet in view.  This reminds us how lucky we are to live in cosy homes heated by electricity and gas.  However, it also highlights how we have lost sight of that central focus of living in the past: the hearth. Deputy Chief Curator Sebastian Edwards investigates this often overlooked focus of palace life.
From palace to hovel, in winter the fireplace was the centre of domestic life, not merely an attractive feature but a necessity for warmth, company, eating and sleeping. And because they were so important kings and queens spent lavishly not just on fuel but the appearance of their fireplaces as you can see whenever you approach a royal palace in a cold climate. The hearth also had an important social role at court – how near you were to the fire was often dictated by your status.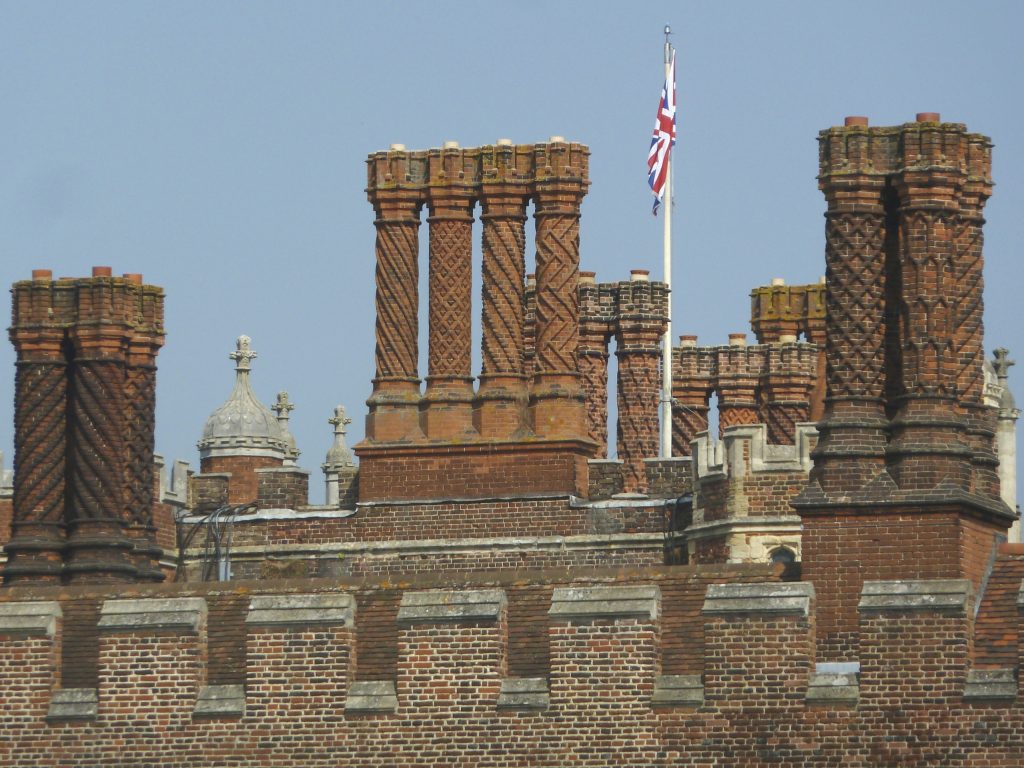 Hampton Court: A Palace of Chimneys
Ask anyone what makes Hampton Court special and it is likely they will mention its exuberantly carved chimneys – all 241 or so of them. Although these are mostly Victorian replacements, they give a good sense of the palace's original appearance. The masons who created Cardinal Wolsey's and Henry VIII's palace built them tall to draw the fires well but by also making them so prominent they declare to everyone approaching the palace – the king's house has many rooms and his guests are warmly welcomed – quite literally. However, when it came to building the last great medieval hall the convenience of a modern fireplace gave way to sentimentality and Henry had the hearth placed in the middle of the room, without a chimney, evoking the halls of his ancestors. Though very warming, central hearths created hazardous fumes and covered everything in soot and it appears to have been rarely lit, although this may not have bothered him much as Hampton Court was principally a summer palace.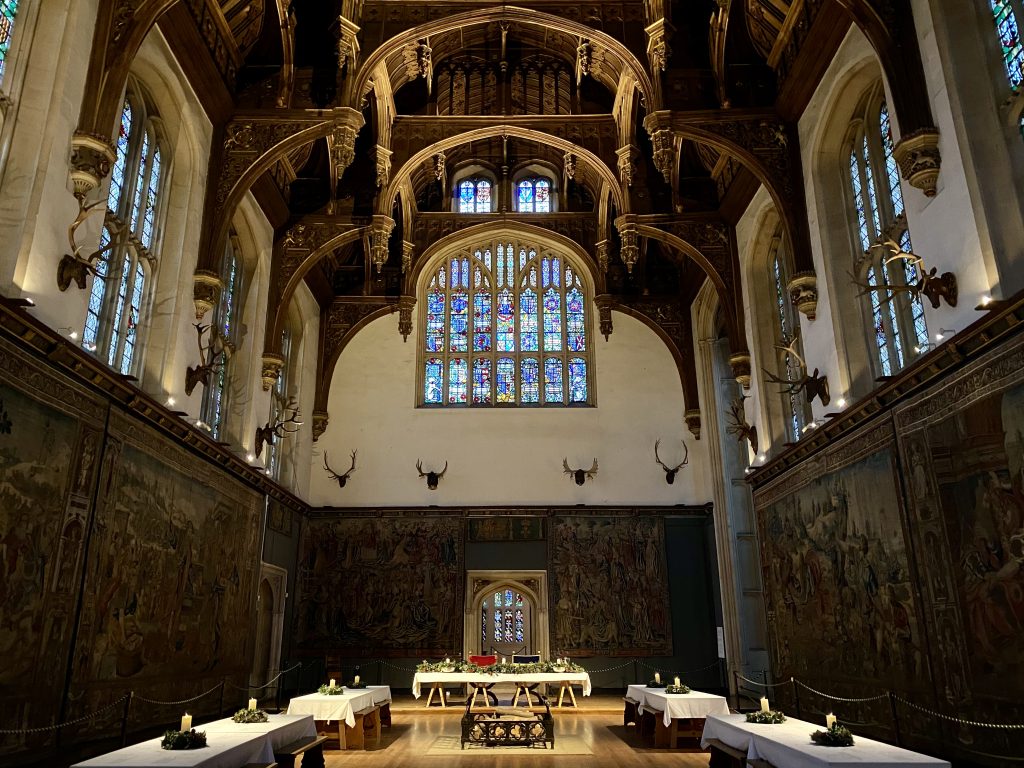 Heating the Royal Apartments
Heating arrangements were much more comfortable in the private royal lodgings, where great carved stone chimneypieces decorated the fireplace, like that surviving in the privy chamber of Katherine of Aragon (1485-1536). Before coal became the main source of fuel, whole logs were used in fires, which explains why hearths could be so large. To keep fires burning each fireplace was equipped with an essential kit of fire irons. For example, in 1516 the infant Princess Mary's room had pairs of andirons (also called "fire-dogs", which propped up the logs), tongs, forks, bellows (for blowing air), a trivet (a tripod for holding pots), and a washing pan. Perhaps most important, a wicker screen prevented scorching the baby.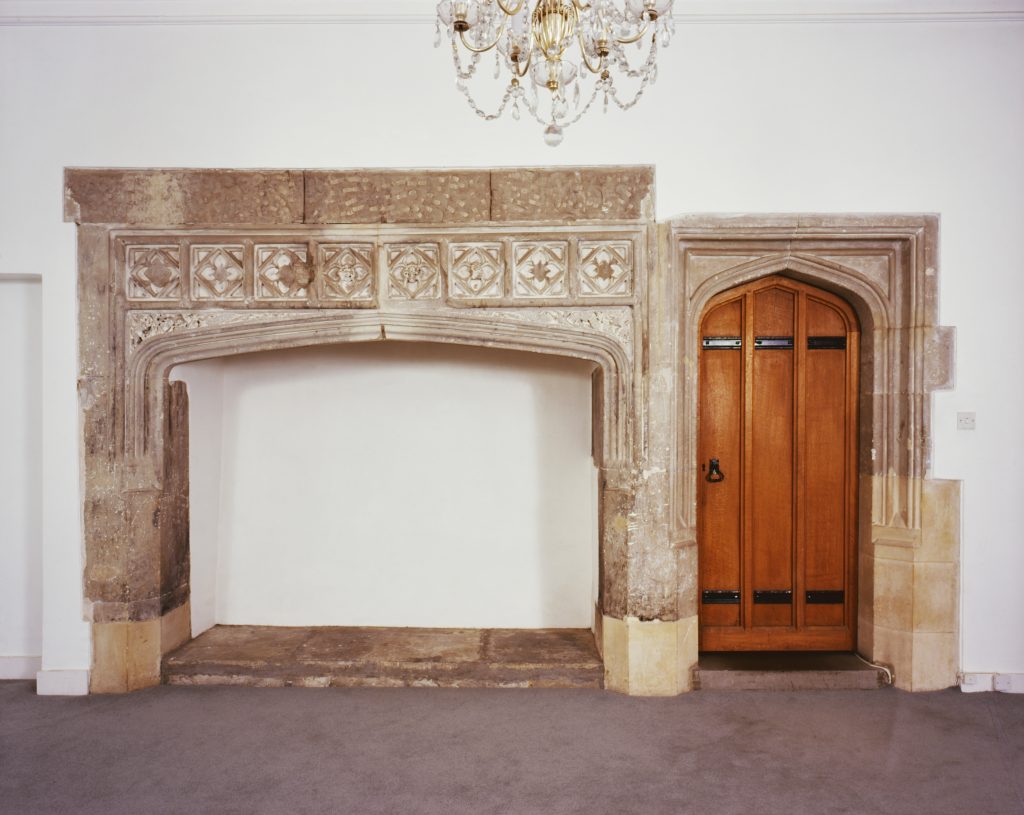 The warmth of the king's hearth
Later descriptions of life at the palaces tell us that the space around the hearth was reserved for the king and queen. This is where they would place their desk, or armchair close to the fire. Those in favour were invited to share the warmth of the fire as well royal company. Those out of favour might find themselves literally "out in the cold". Food and drink might have added to pleasantness of the scene. Henry VIII had an unusual instrument of silver and gilt, for his private use, decorated with a Tudor rose, which was for roasting savoury puddings – images of toasted marshmallows come to mind! It is small wonder that chimneypieces were the focal point of a room – in fact the Latin word focus means hearth or home.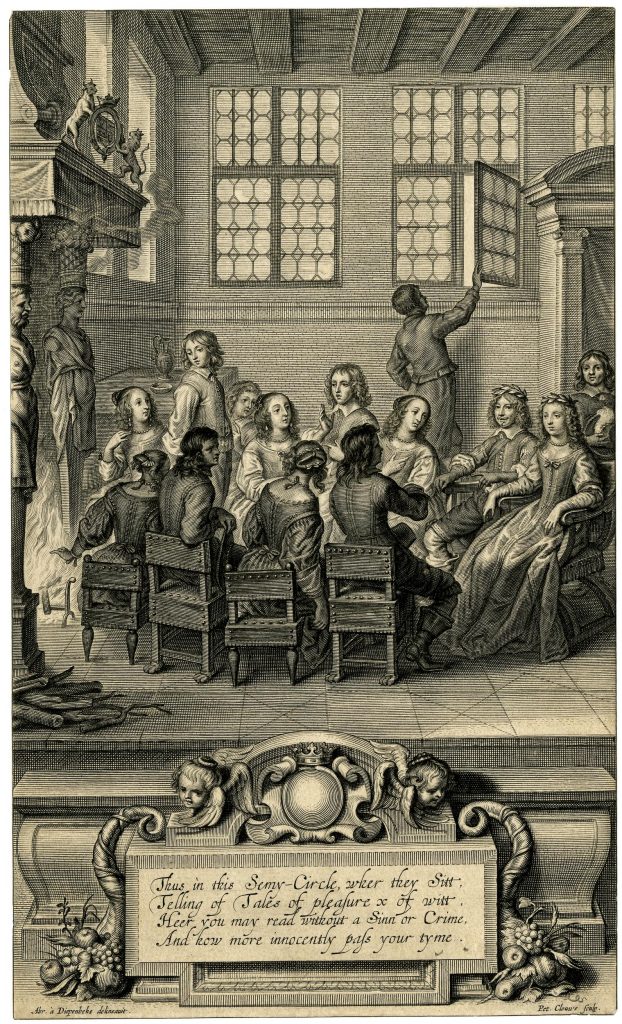 Henry VIII in Hot Water
Open fires remained the chief way of heating the palaces until the age of electricity and even today you will find that in some royal and grand houses a perpetual fire in the grate is considered an indispensable tradition. However, there were other ways to keep warm. Large, tiled stoves were commonplace in more northerly countries, as these produced much more heat, although they lacked the light and cheer of an open fire. Henry VIII installed some of these beautifully decorated devices in his bath houses along with hot and cold running water.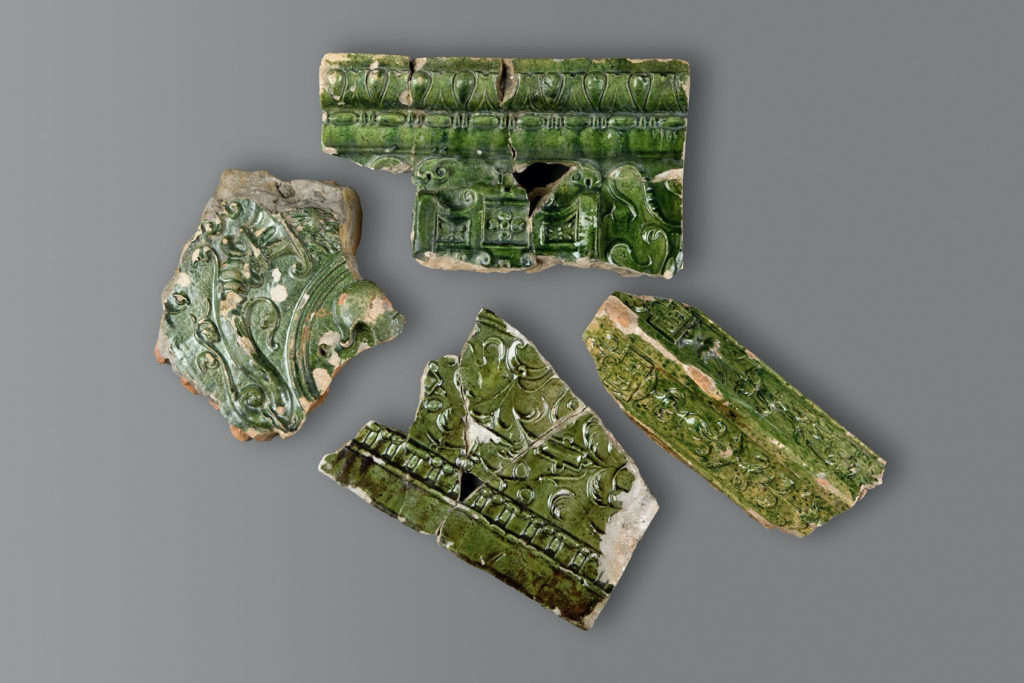 Braziers: Portable but Dangerous
Another type of heating led to the virtual destruction of Henry VIII's Whitehall. Portable braziers have an ancient history and they remained popular to warm or dry large rooms. These were covered metal dishes, often on three legs, where embers from the fire could be brought to life with bellows. When Henry VIII's son Prince Edward, later King Edward VI, was christened a 'fire pan going on wheels' was brought into the chapel keep the new-born from catching a lethal chill during his baptism. Much later at Whitehall in January of 1698, whilst drying the laundry a maid was meant to keep vigil over the hot embers, but her unguarded brazier set fire to the linen and by the following day most of the old palace was reduced to ashes. This story is a reminder of the dozens of unseen servants who invisibly kept fires burning for their masters, performing an unending cycle of daily chores.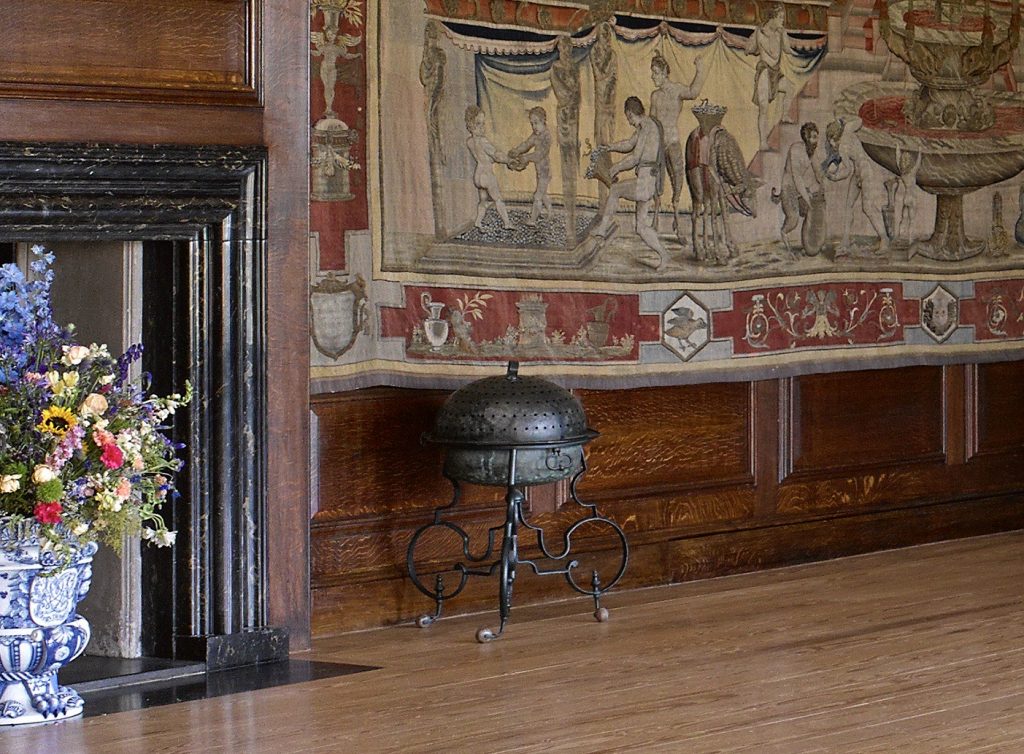 Magnificent Mantelpieces
Queen Mary II (reigned 1689-94), who had been brought up at Whitehall, adopted the fashion of turning her tiered mantelpieces into miniature galleries where she could arrange her rare porcelain from China and Japan, and encouraged the trend for china on country-house mantelpieces ever since. These could be extraordinary expressions of individual taste. She also placed Delftware vases of flowers or citrus trees into the hearth during the summer, rather than stare at a dark void.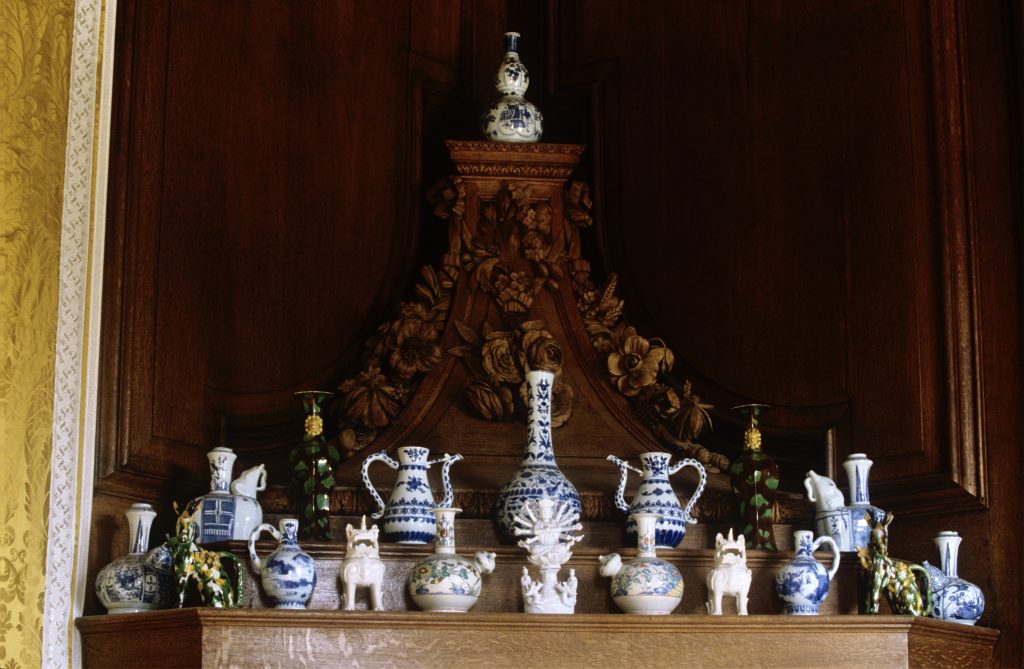 Over time chimneypieces gave architects and craftspeople full range to express their masters' magnificence – carved in marble, stone and decorated with gilded bronze, or adorned with fine paintings, costly mirrors and candle branches. For their sheer scale, grandeur and surprisingly also their wit, these ultimate examples were made for King George I at Hampton Court by architect Sir John Vanbrugh working with master carver, Grinling Gibbons. However, the increasing use of coal, which burns hotter and is easier to use soon saw smaller, neater fireplaces replace these wonderful features.  When we next get the chance to sit in front of a roaring log fire, remember the many stories and fairy tales that have been told around hearths such as these.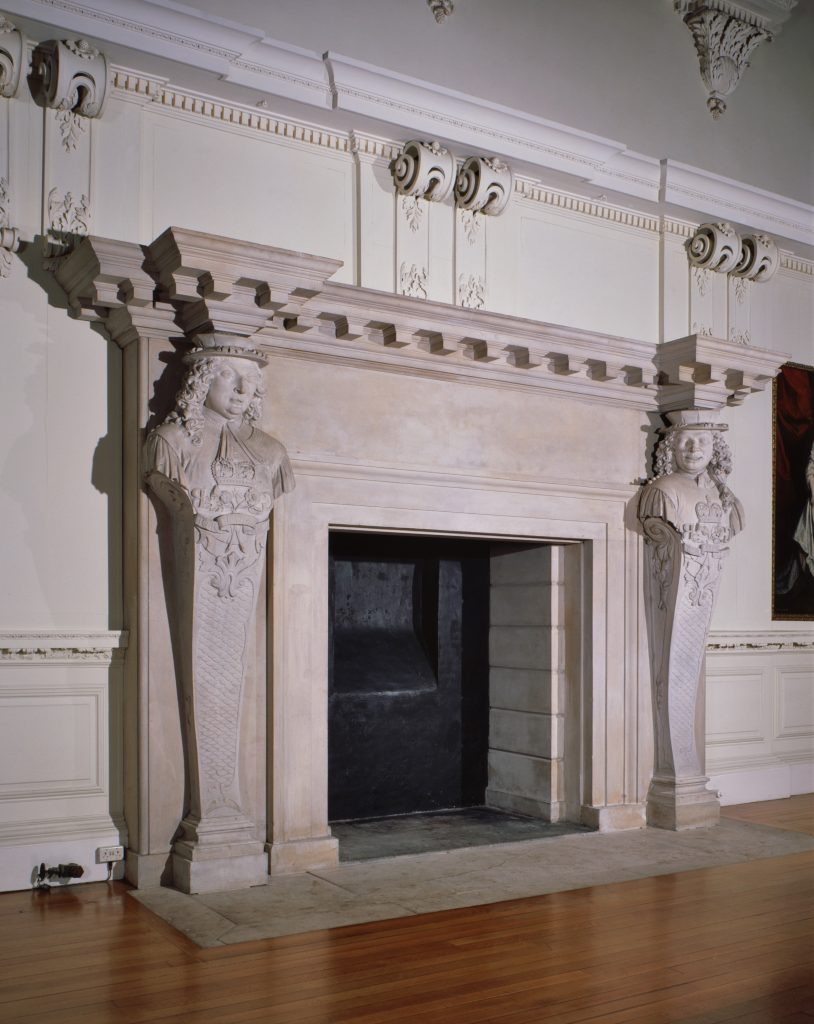 Sebastian Edwards
Deputy Chief Curator and Head of Collections
Historic Royal Palaces