Garden gnomes?  They are a bit of a joke, aren't they? Wouldn't be seen dead with one in my garden.  Actually they have a history at least as old and illustrious as the royal gardens of Hampton Court itself, where this month you may discover them lurking in the undergrowth or hiding behind the clipped trees.
The famous Humanist doctor Paracelsus, a contemporary of Henry VIII, believed they gnomes were earth spirits, who guarded all the treasures of the world. Today at Hampton Court fifteen of the little chaps guard the treasures of its gardens.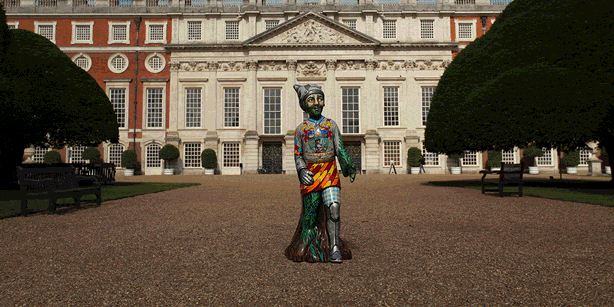 This gnome greeting you at in the Tudor 'green court' is called Umbriel. He was first conjured up by the poet Alexander Pope, who was a regular visitor to the palace in the time of Queen Anne: and perhaps a regular too at the Toy Inn by the gates, where he apparently wrote his satire on palace life, The Rape of the Lock, which features the first gnome in the English language.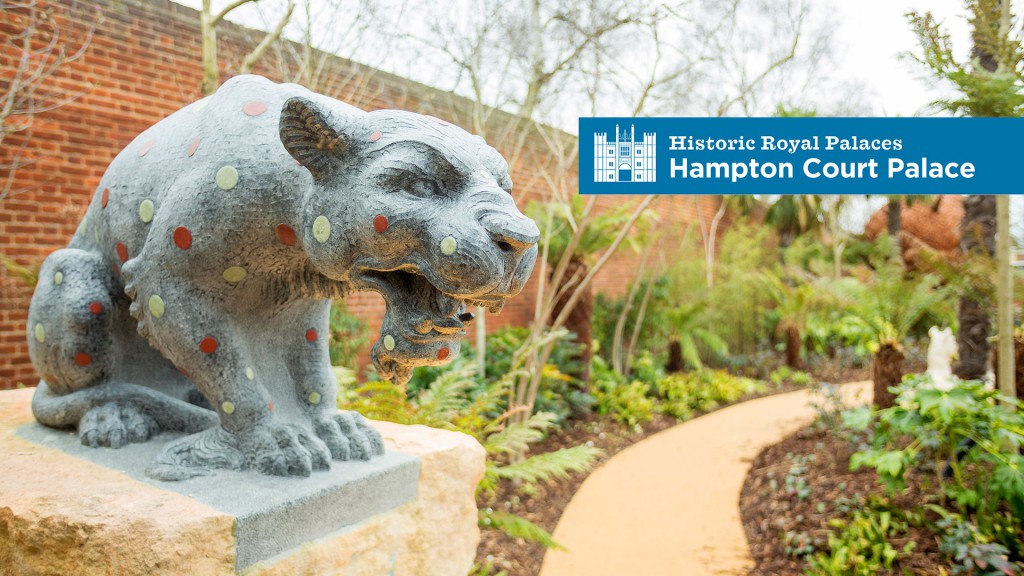 If you head for Henry VIII's Tiltyard, Hampton Court's original pleasure ground, you may find more of them. One is hiding from the chatter of the new children's Magic Garden, with its turrets, damsel's towers and a spiral mount. Terrific fun if you're young at heart, yet all these garden features could be found in King Henry's Tiltyard and gardens too. Tilting was the name for target practice with lances. Here courtiers amused his majesty in perilous tournaments, mock-battles, banquets (which were actually elaborate picnics ) and dramas with plenty of audience participation. Two hundred years later these same sun-soaked walls enclosed the kitchen gardens of the Stuart and Georgian monarchs, under the watchful eyes of illustrious gardeners, Henry Wise, Charles Bridgeman and 'Capability' Brown. A gnome might feel more at home here, but it was not all digging and planting . A royal kitchen garden had to look as beautiful as the flower gardens so that it was fit for a king –in case he ever ventured to see how his early strawberries or pineapples were doing in the hot, dung-filled stoves. Such fruits literally cost the earth before the industrial age.
Other gnomes do duty protecting the formal gardens. William and Mary's celebrated maze was oncejust  one piece in a bewildering jigsaw of paths and hedges that made up the Wilderness, long before the daffodils invaded. There are gnomes with other mythological gods and goddesses amongst the wrought baroque statues of the Fountain and Privy Gardens- Bacchus with his satyrs, nymphs and dryads. Their gardens span three hundred years of man's rule over nature: one side of the wall yews and hollies  are permanently stunted in two metre high cones or spheres. The other, they have mushroomed into ten metre, well, mushrooms after centuries of change in gardening fashions.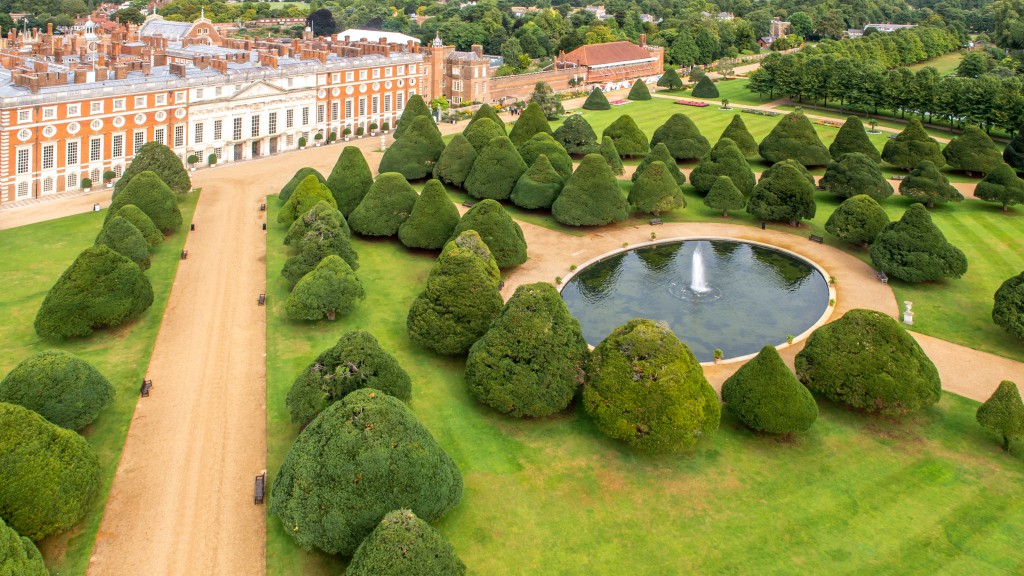 This summer why not come and rediscover five hundred years of royal gardens with these unexpected and most surprising guides.
Sebastian Edwards – Deputy Chief Curator