Every spring we wake up Kew Palace from its winter sleep and get it ready for a new season of visitors to fall for its beautiful and intimate charms. It's one of my favourite curatorial jobs, as I especially like installing new displays.
We've been taking the protective covers off the furniture and paintings, and putting fresh objects in the display cases. The clothing, letters and art of George III and Queen Charlotte's family are very fragile and light sensitive, so we need to refresh the displays each season. This means while there might be a few objects you recognise if you've been before, there will be plenty of surprises.
I'm particularly fond of a collection of tiny clothes worn by George and Charlotte's children when their family was beginning to grow in the 1760s. This minute pair of gloves was worn by a future king, William IV.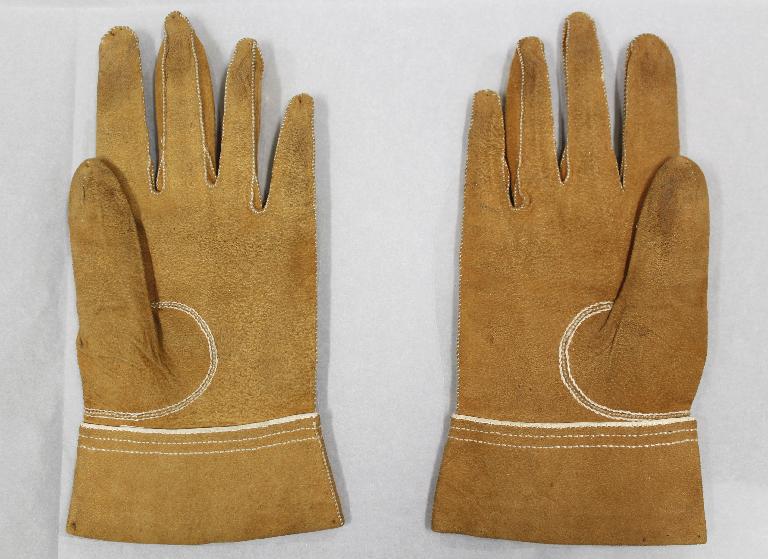 We're always grateful to the Royal Collection for lending us exceptional objects, such as this silver-gilt egg boiler of 1803-4, part of a 66th birthday present to George from his five youngest daughters. A spirit lamp boils the water to cook four eggs, timed with an integral hourglass, allowing him to cook perfectly timed boiled eggs at his breakfast table. Perhaps the King, who collected scientific instruments, appreciated this ingenious design that elevates an everyday activity to something intriguing and beautiful.
As royalty, these often private people had very public lives. All public figures have to deal with harsh criticism, and when the satirists of the late 18th century took a swipe at you, they knew how to draw blood. Historic Royal Palaces has been particularly lucky to acquire a collection of satirical prints of George and Charlotte. Each year we plan to display a selection of them at Kew, and this year the displays are based around satirical references to George III as 'Farmer George'. His unusual knowledge and passion for agriculture laid him open for criticism that he cared more for farming than for his subjects, and allowed satirists to get an easy laugh by depicting the King engaging in very un-kingly behaviour, like selling milk.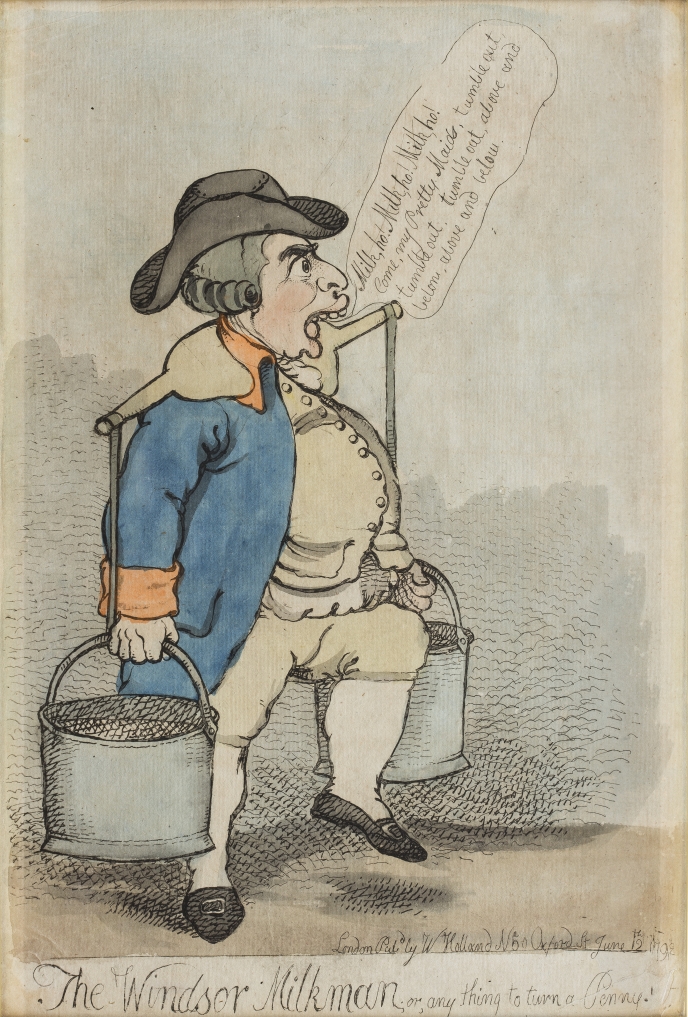 We ambitiously framed 10 brilliant satires for display in a tiny room. My colleague Polly had picked out the prints, but it fell to me to devise a hang. We'd decided to see how they looked in the very intimate space of Princess Elizabeth's Dressing Room, so come installation day I had the challenge of combining 10 prints and three bare walls. Inspired by the dense picture hangs of the eighteenth century I went for a double hang, combining similar shapes and lining up the frame edges to keep a sense of order. Mindful that you need to see the details of prints like this, I put the bolder and more simple ones at the top, and the detailed ones with lots of words in the speech bubbles below. Here's a picture of my work in progress, so apologies that some of the hanging chains don't have their silk covers yet. What do you think?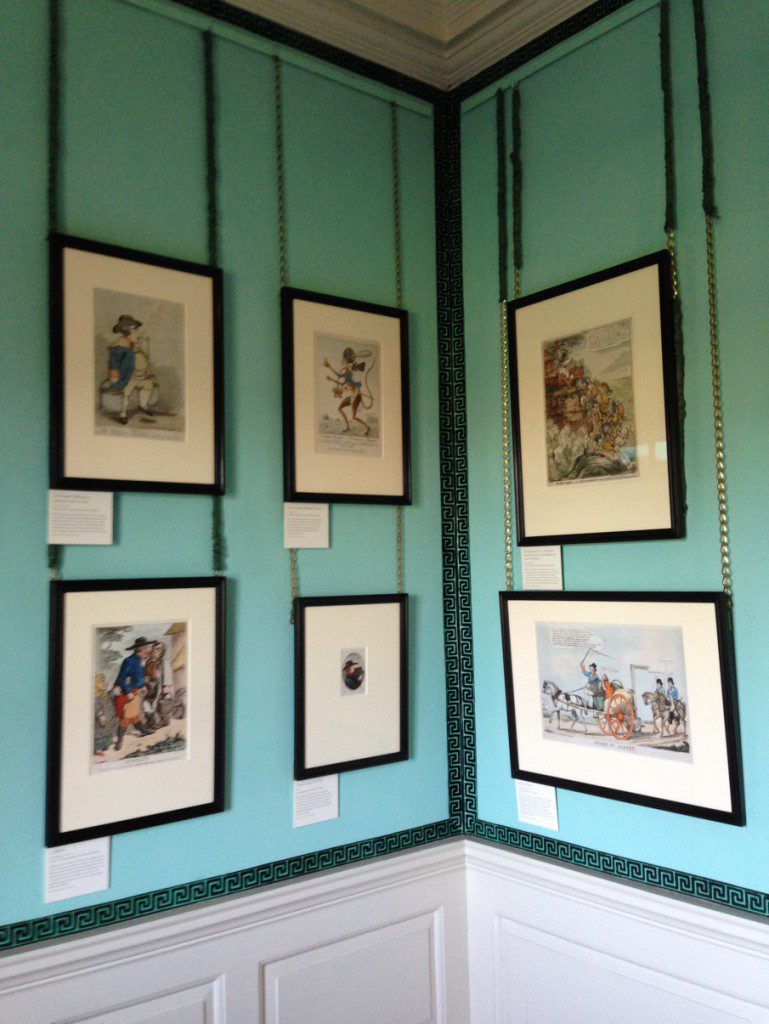 If you think this is dense then take a look at my inspiration, the print room in Queen Charlotte's Cottage. The cottage is a little gem HRP cares for at the other end of Kew Gardens, also reopening for the new season on weekends and bank holidays only.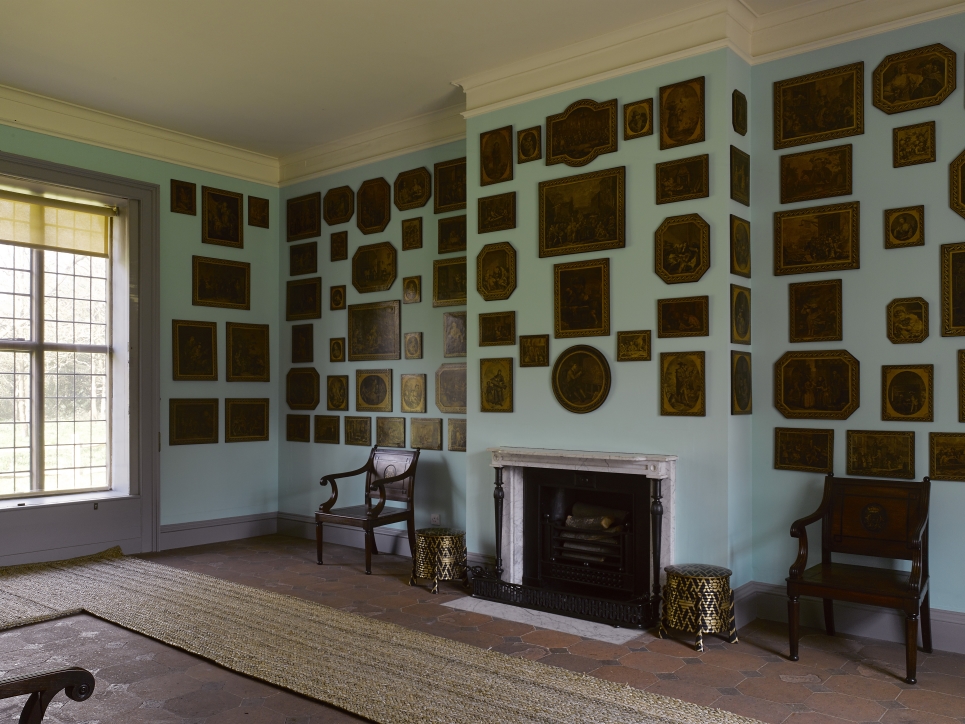 Spring has definitely arrived at Kew, and the sunshine is lifting our spirits. We hope you can visit Kew Palace and discover these new displays in our most beautiful and intimate royal properties, when we reopen on 1 April 2017.
Matthew Storey – Collections Curator