Hundreds of years of history mean that simple building work at the Tower of London is never straight forward. Whenever we have to dig down, there's a high chance that we could find archaeological remains from the Tower's past. Sometimes we don't find very much, but during recent renovations to the White Tower shop we came across something we didn't expect.
The White Tower is the oldest building at the Tower of London. William the Conqueror started its construction, and it has hundreds of years of alterations and additions to its fabric. Some of this work is well recorded in surviving documents and accounts, but some parts have only been identified through archaeology. The White Tower shop is located in the building's basement which underwent major alterations in the 1730s when brick vaults were installed to help support the floors above. The area was converted into a large storage area for saltpetre (potassium nitrate), an important component of gunpowder.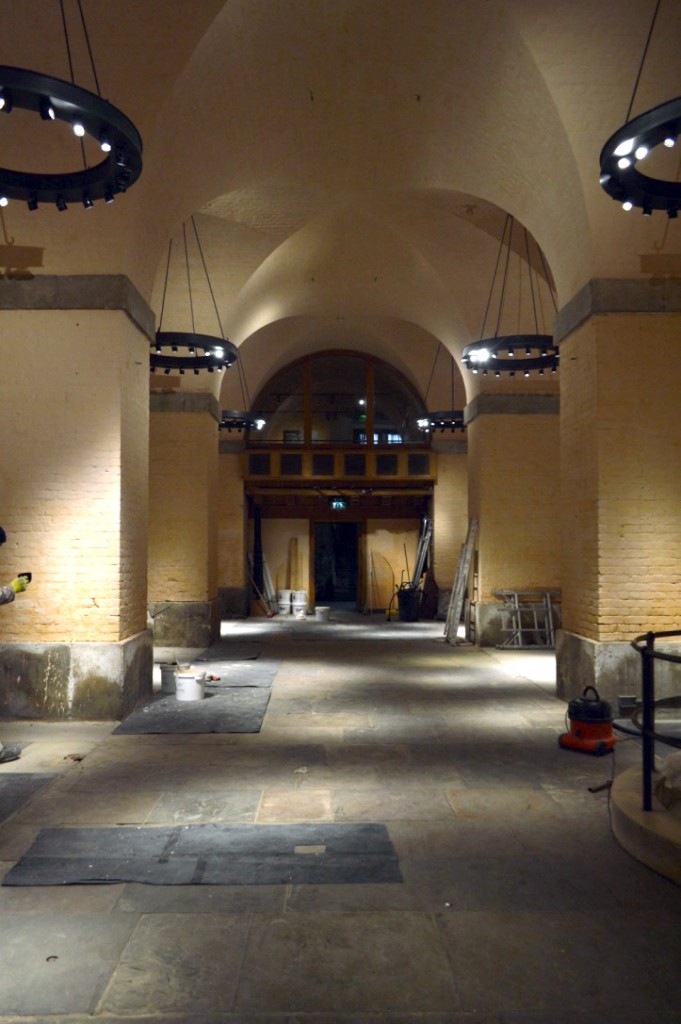 We began by opening up a small trial trench in the floor which identified some bricks underneath a modern concrete floor. After expanding the trench it became clear that the bricks formed part of a wall which was still 74cm high. Opening up other trenches around the site revealed a similar wall running parallel on the other side of the room. We also found other features related to the wall, including a small stone tile which was probably part of the Tudor floor, originally at a much lower level than the current floor. Unfortunately the wall has many gaps in it where the eighteenth-century brick vaults were built.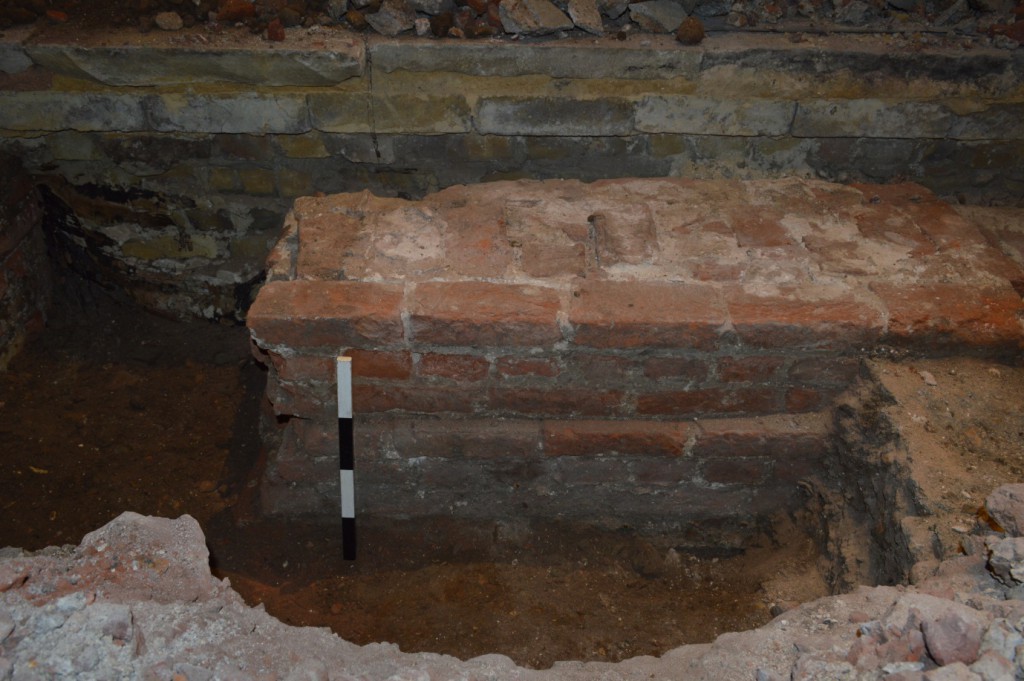 From the size and style of the wall's bricks we know that they date from the Tudor period, and we were also able to see that many of them had been re-used as a foundation for the later vaults.
Our challenge now is to understand and interpret what we have found. The walls are marked on a plan of the basement drawn in 1729, just before the modern vaults were built, and were used to hold large wooden posts which supported the floor above. Now we have seen these walls and know that they were built in the Tudor period we can begin to draw some conclusions about them. The White Tower had a third floor added to it in 1490 during the reign of Henry VII, and we believe that these walls were built to help support the extra weight of the levels above, probably soon after the new floor's construction.
Further investigation might help us to date this new discovery more certainly. This includes looking at historic building accounts and plans as well as analysing the small collection of pottery and other objects we have found.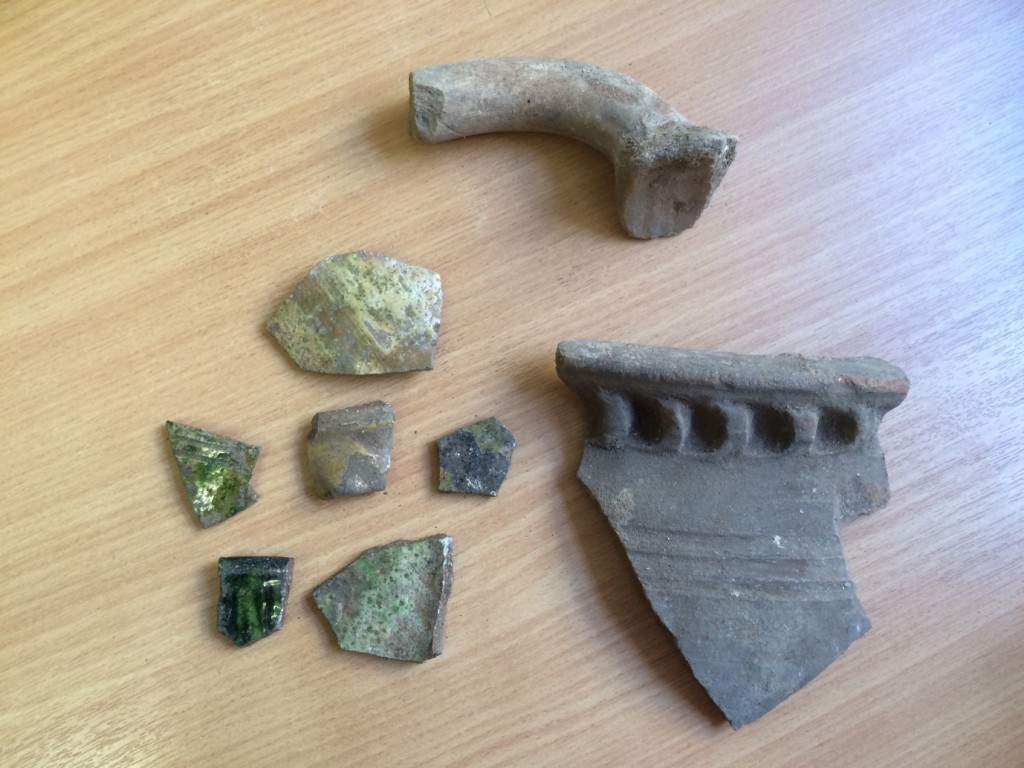 Once again, it shows that you never know what you might be walking over when you visit the Tower of London!
George Roberts, Assistant Curator of Historic Buildings, Tower of London