On 24 October 1537, Queen Jane Seymour died at Hampton Court Palace, just twelve days after giving birth to her son Edward. Chief Curator Tracy Borman explores Jane's final fortnight at the Palace, in rooms which are still frequented by Palace staff today.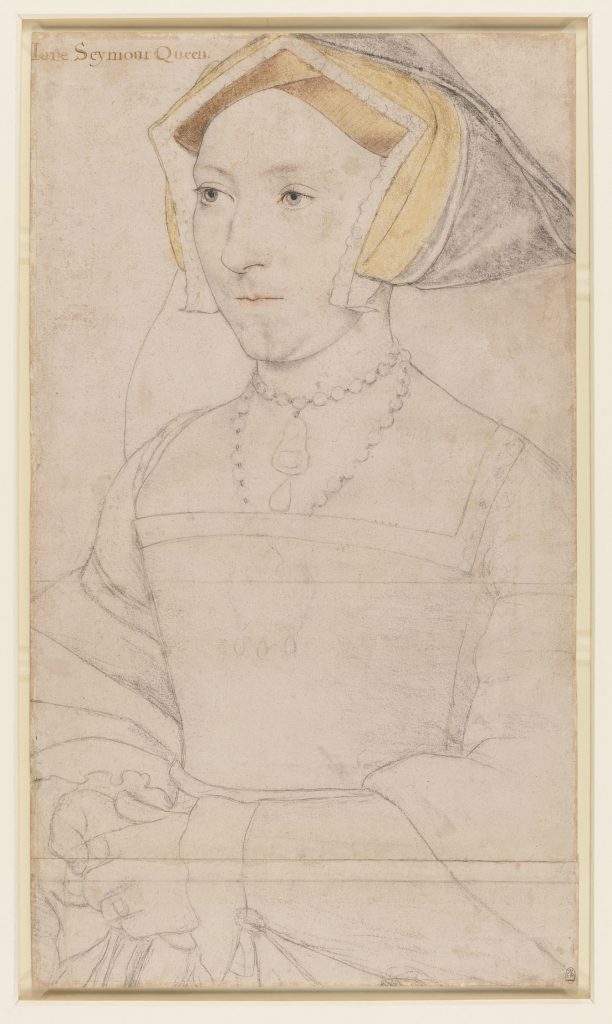 I was on a training course at Hampton Court Palace not long after joining HRP eleven years ago.  I must admit that I can't remember much about the course, but what stayed very vividly in my mind was the room where it was held: Apartment 33.  I have been back many times since to experience one of the best 'history where it happened' moments that the Palace has to offer.  It was in that very room – which apart from the magnificent fireplace offers no clue as to its former function – that Queen Jane Seymour gave birth to Henry VIII's long-awaited son, the future Edward VI, and where she tragically died just twelve days later.
In preparation for his third wife's 'lying in' at Hampton Court, the king had ordered a new private gallery to be built overlooking her privy gardens and the River Thames.  This connected her chambers with those of the royal nursery.  Meanwhile, the birthing chamber was decked out with luxurious furnishings, including tapestries depicting 'the history of Pompey'.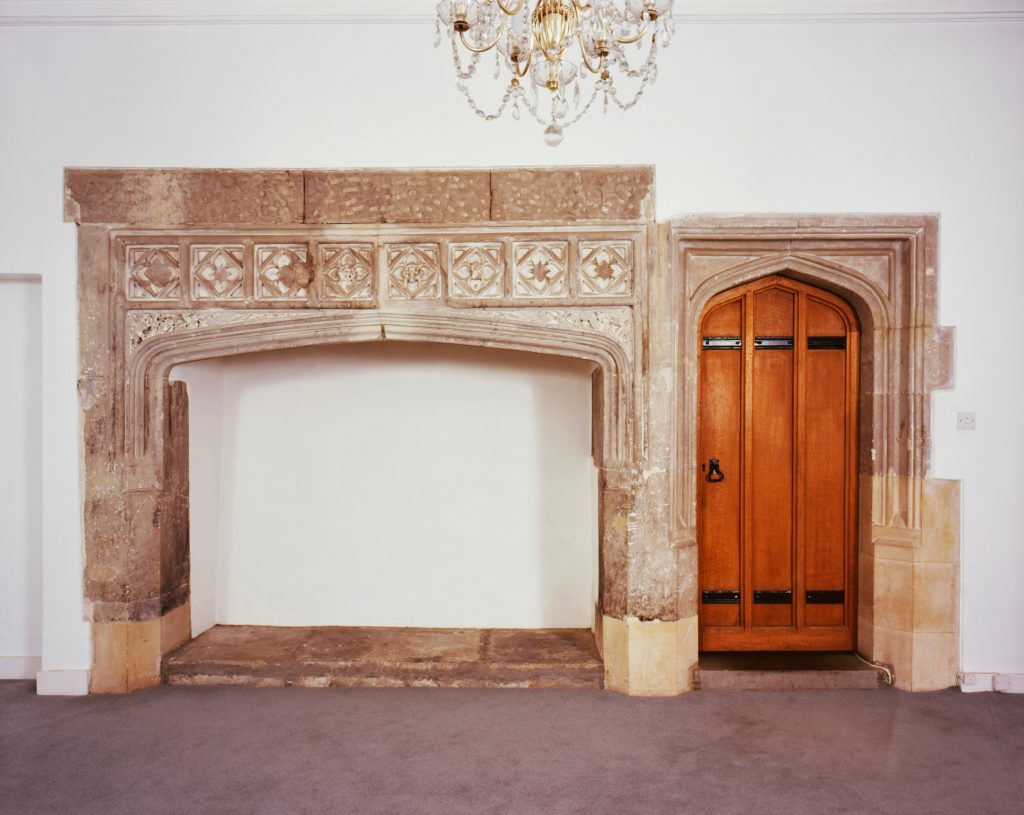 Although Jane's pregnancy had been straightforward, her labour was not.  It dragged on for two long days and three nights until at last, at around 2am on 12 October, she was delivered of a healthy son – 'the most beautiful boy that ever was seen', according to the Spanish Chronicle.  He was christened Edward in honour of it being the eve of the feast of the translation of Edward the Confessor.
Transported with joy, Henry VIII rode to Hampton Court to meet his 'precious jewel', the saviour of his dynasty.  The whole kingdom rejoiced, and two thousand rounds of ammunition were shot off from the Tower of London.  A lavish christening was held three days later in the Chapel Royal at Hampton Court, beneath the dazzling blue hammerbeam ceiling, which was decorated with angels and gold stars.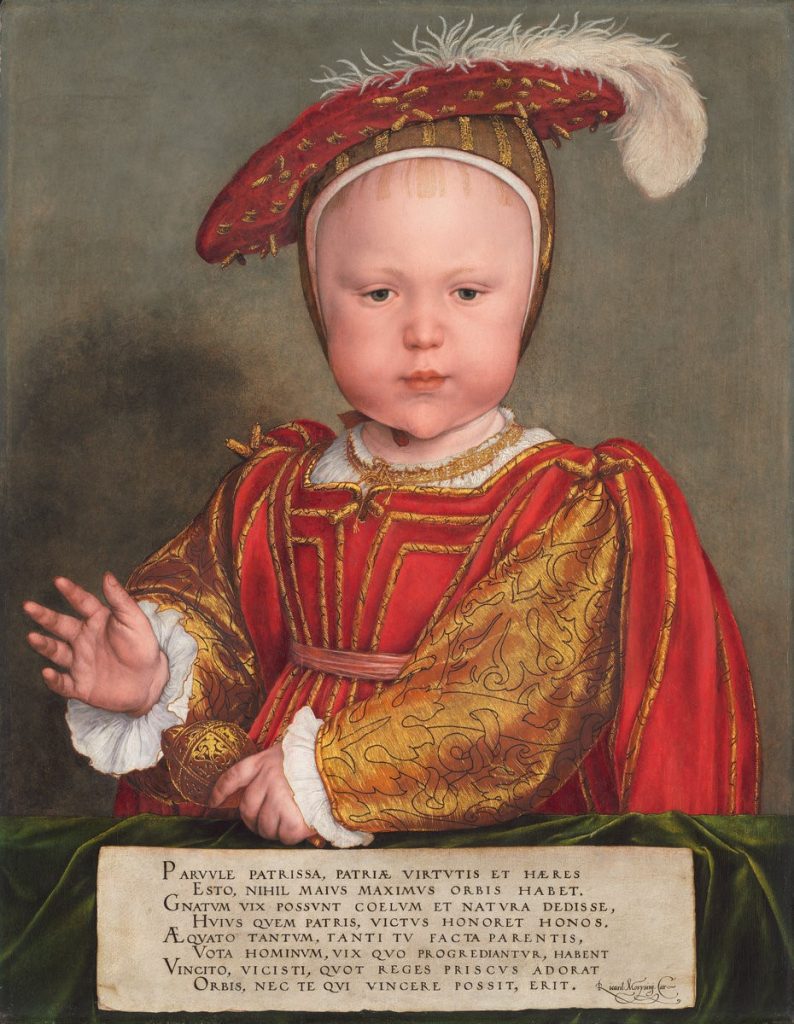 Edward was then carried back to his parents to be blessed.  His triumphant mother sat upright in bed, wearing a gown of red velvet edged with ermine.  She seemed well and plans were already underway for her churching.  But then disaster struck. The Queen suddenly began to sicken, complaining of a fever and nausea.  Her attendants swathed her in furs and gave her the rich foods she asked for, but her condition rapidly deteriorated.  A number of doctors were hastily summoned to her bedside and reported that 'All this night she hath been very sick.'  She died just before midnight.  Henry was grief-stricken.  He railed against 'divine providence' for tainting the joy of his son's birth with the 'bitterness of death', and retreated to Westminster, 'where he mourned and kept himself close and secret a great while.'
Although it has long been assumed that Jane died of puerperal fever, recent research by Alison Weir has made a convincing case for the cause being food poisoning and a resulting infection.  We will be doing more research into this and the room where Jane experienced her greatest triumph and tragedy, and look forward to sharing our findings.
Tracy Borman
Joint Chief Curator
Historic Royal Palaces