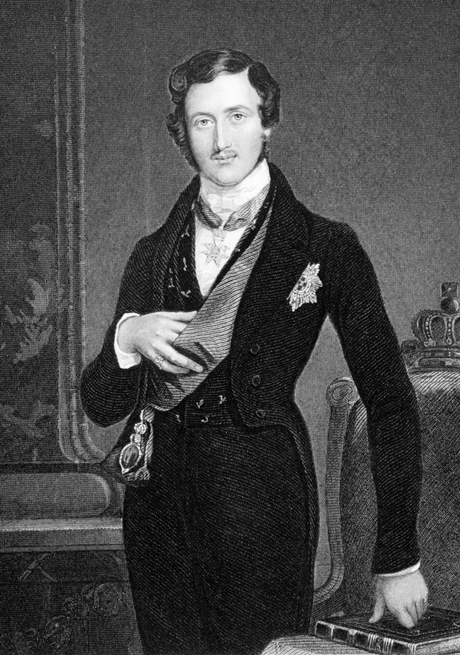 On 14 December 1861, exactly 150 years ago today, Prince Albert died of typhoid fever.
Queen Victoria wrote of his death:
'Sir James was very hopeful; he had seen much worse cases. But the breathing was the alarming thing – so rapid, I think 60 respirations in a minute…I bent over him and said to him 'Es ist Kleines Frauchen' (it is your little wife) and he bowed his head; I asked him if he would give me 'ein Kuss' (a kiss) and he did so. He seemed half dozing, quite quiet…I left the room for a moment and sat down on the floor in utter despair. Attempts at consolation from others only made me worse…Alice told me to come in…and I took his dear left hand which was already cold, though the breathing was quite gentle and I knelt down by him…Alice was on the other side, Bertie and Lenchen…kneeling at the foot of the bed…Two or three long but perfectly gentle breaths were drawn, the hand clasping mind and…all, all was over.'
Victoria had always kept a personal journal – and had written extremely detailed accounts of her activities every day since she was 13 years old. However, she was so distraught after Albert's death that she could not even write – her 1861 journal ends on 14th December.
This is one of the moments in Queen Victoria's life that we will be exploring in our forthcoming exhibition at Kensington Palace, Victoria Revealed, from 26 March 2012.