On 28 July 1540, Henry VIII married wife no. 5, Katherine Howard.  Although he was nearing 50, he gave every appearance of a lovesick teenager.  Eyewitnesses noted with some dismay that he could hardly keep his hands off his young bride, who was more than thirty years his junior. But something else happened on the day that they exchanged their vows: the execution of the king's once all-powerful chief minister, Thomas Cromwell.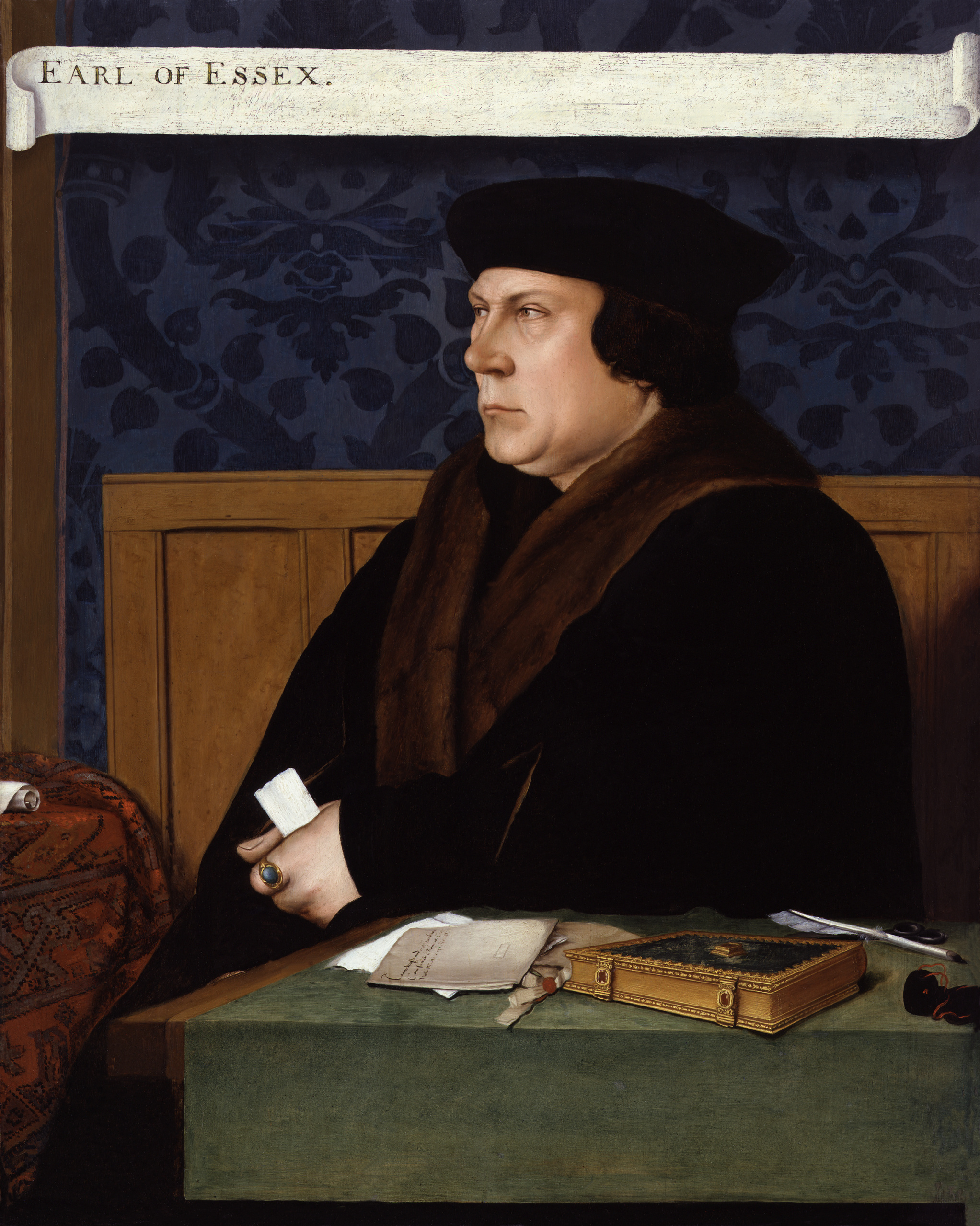 Cromwell had been a prisoner in the Tower since his sudden arrest at a meeting of the Privy Council on 10 June.  The charges against him ranged from heresy to conspiring to marry the king's eldest daughter Mary.  They were flimsy, to say the least, but this paranoid and unpredictable king had chosen to believe his minister was guilty of treason.
Cromwell was familiar with the place that was now his prison.  He had been appointed Master of the Jewels in April 1532 and had overseen the rebuilding of the jewel houses on the south side of the White Tower.  In 1536, he had instituted a major programme of repairs to other parts of the Tower, and shortly before his arrest he had ordered the construction of the Queen's House, an elegant timber-framed building overlooking the scaffold site.  As the king's chief enforcer, Cromwell had also visited various high profile prisoners in the Tower, most notably Thomas More and Anne Boleyn.
Now it was his turn.  Although we can't be sure where Cromwell was held, the commonly accepted view is that it was in the Queen's Apartments, which were originally built for Catherine of Aragon and then refurbished for the coronation of Anne Boleyn.  The building no longer exists, but it would have stood on the east side of the inner ward, between the Lanthorn and Wardrobe towers.
It was from these lodgings that the fallen minister wrote a series of impassioned letters to his king, assuring him of his innocence and reminding him of his long years of faithful service.  Seeing the originals of these whilst researching my biography of Cromwell was something I'll never forget.  The last letter is particularly poignant.  Cromwell's desperation is evident from the untidy handwriting, the numerous crossings out and the hurried postscript, which reads: 'Most gracious prince, I cry for mercy, mercy, mercy.'
Cromwell's words fell upon deaf ears.  But by the time his execution date arrived, he seemed resigned to his fate.  He gave a calm and reasoned defence of his actions from the scaffold, affirming his loyalty to the king.  It took three blows of the axe to sever his head. Cromwell was buried in the Tower Chapel of St Peter ad Vincula, alongside his old adversaries, Anne Boleyn and Thomas More.
Contemporaries were quick to make a villain out of the man who had dominated every aspect of government and religion for the previous decade.  As the Spanish Chronicle observed: 'And so ended this Cromwell, who had better never have been born.'  Henry VIII himself helped to tarnish the reputation of his former minister: legend has it that whenever he was dealt a knave at cards, he exclaimed 'I have got Cromwell.'
But he soon realised the enormity of his mistake in getting rid of such an exceptionally talented, efficient and shrewd operator, for there was no one at court even approaching Cromwell's genius to replace him.  Little wonder that the king was soon heard professing to the loss of 'the most faithful servant he had ever had.'
Tracy Borman
Joint Chief Curator