'I know a reasonable woman,
Handsome and witty, yet a friend.'
This complimentary verse, penned by Alexander Pope, the most celebrated poet of the Georgian age, described a truly extraordinary lady. Henrietta Howard was the long-term (and long-suffering) mistress of the irascible Hanoverian king, George II, who succeeded to the throne in 1727. Their affair had begun many years before, while he was Prince of Wales. It had proved the turning-point of Henrietta's life, freeing her from the clutches of a violent and drunken husband and propelling her to the very heart of fashionable society.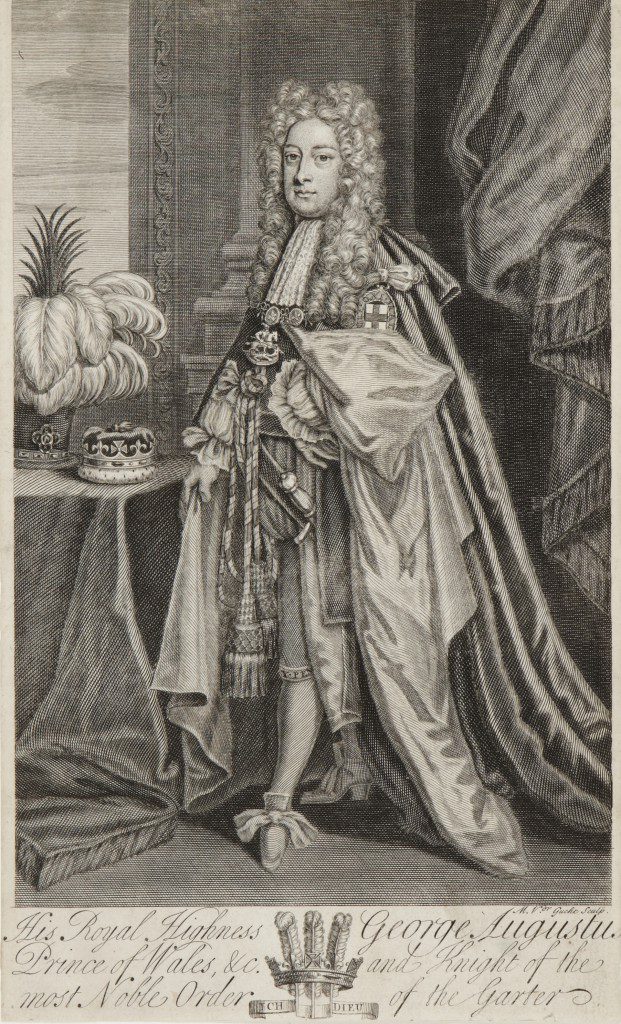 Despite her status as the king's acknowledged mistress and the muse of poets, playwrights and artists, Henrietta has remained something of an enigma. Partly this was because of her famed discretion – she was nicknamed 'The Swiss' – and would 'forever conceal what she feels' according to her friend Horace Walpole. Discretion was a useful quality for a royal mistress, but it also meant that Henrietta was overshadowed by more outspoken members of the Georgian elite. Principal amongst them was George II's wife, Caroline, in whose household Henrietta served at Kensington Palace, Hampton Court and the other favoured Georgian residences. Caroline's intellectual talents were lauded to the skies, even though Henrietta's arguably exceeded them.
Born in 1689, Henrietta was approaching thirty years of age when her affair with Caroline's husband began. She was an attractive woman, with fashionably pale skin and long hair which a contemporary described as 'very fair'. Her main charm for George (then prince of Wales), however, was the patient interest that she showed in his tedious conversation. He would spend hours regaling her with minute descriptions of the military campaigns in which he had fought, or reciting the intricacies of European royal genealogy. Her saintly patience may have been aided by the fact that Henrietta suffered from very poor hearing!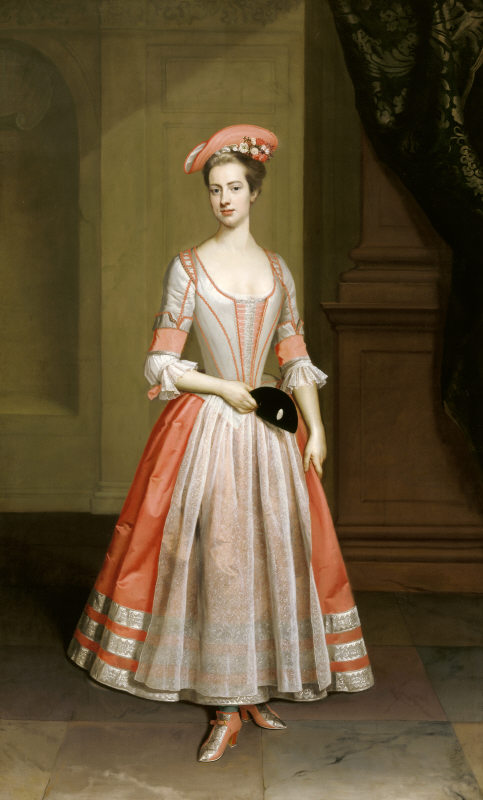 Before long, the Prince was spending 'three or four hours…tête à tête' in Mrs Howard's apartments every evening. Their affair was conducted with the clockwork regularity so typical of George. Onlookers at court noted that he would enter Henrietta's apartments at precisely 7 o'clock every evening, 'with such dull punctuality, that he frequently walked about his chamber for ten minutes with his watch in his hand, if the stated minute was not arrived.'
It was an affair born not of passion but of convenience. George was expected to take a mistress, and he rightly predicted that the modest and discreet Mrs Howard would give him little trouble. Henrietta, meanwhile, saw the affair as a means of strengthening her position at court and shielding her from the claims of her estranged, brutish husband Charles Howard.
Henrietta was to remain George's mistress for the next sixteen years, during which time she became the darling of Georgian society, courted by the greatest wits, poets and intellectuals of the age. Jonathan Swift was charmed by her and they exchanged witty correspondence; she was the inspiration for Alexander Pope's 'On a Certain Lady at Court', and John Gay relied upon her for advice in writing his satires. Henrietta revelled in their attention, but it set her increasingly at odds with her royal lover, who hated 'poets and painters both'. Her mistress, Queen Caroline, meanwhile, was jealous of her popularity and subjected her to ever more menial duties at court. The apartments that Henrietta was assigned at Kensington Palace were far short of the comfort that her status commanded. Henrietta later recalled that they were so damp that she could have grown mushrooms in them.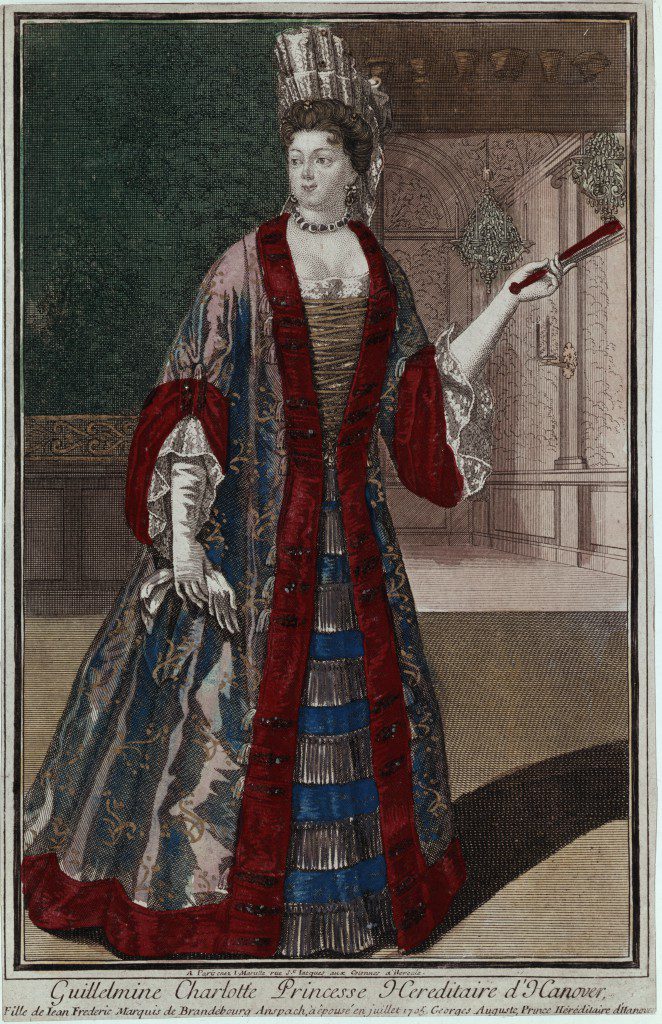 By 1734, after twenty years' service at court, Henrietta had had enough. She caused a scandal by resigning her position during the king's birthday celebrations at Kensington. Her royal lover showed neither sorrow nor regret. Indeed, when his wife told him that she had tried to persuade Henrietta to reconsider, he cried: 'What the devil did you mean by trying to make an old, dull, deaf, peevish beast stay and plague me when I had so good an opportunity of getting rid of her.' Caroline, meanwhile, could not resist one final swipe at her rival. 'I have always heard a great deal of her good sense from other people', she told Lord Hervey, 'but I never saw her, in any material great occurrence of her life, take a sensible step since I knew her; her going from Court was the silliest thing she could do'.
In fact, it proved the most sensible, ushering in the happiest period of Henrietta's life. She went to live at Marble Hill, the elegant Palladian villa that she had built in Twickenham some time before. With her husband dead, she married again – this time for love – to George Berkeley, an amiable gentleman with whom she shared intellectual and cultural interests. The couple established Marble Hill as the liveliest social centre away from London and their glittering circle of friends became known as 'The Twickenham Set'. 'There is a greater court now at Marble Hill than at Kensington', wrote Alexander Pope to a friend in August 1735, 'and God knows when it will end.'
After eleven years of happy marriage, George Berkeley died in 1746. Deeply saddened, Henrietta withdrew into herself and kept little company thereafter. But she soon after became close friends with Horace Walpole, who had purchased a small cottage in Strawberry Hill and transformed it into a fantasy Gothic castle. Walpole was one of the last people to see Henrietta before her death. In late July 1767, he paid one of his regular visits to Marble Hill and was concerned to find his old friend 'much changed', although he did not believe her to be in any great danger. He was distraught to find the following day that she had died later that evening. 'I never knew a woman more respectable for her honour and principles', he confided to a friend, 'and have lost few persons in my life whom I shall miss so much.'
Upon finishing Henrietta's biography, I felt much the same way.
Tracy Borman
Joint Chief Curator, Historic Royal Palaces
Tracy Borman is the author of numerous books, including Henrietta Howard: King's Mistress, Queen's Servant.
The exhibition Enlightened Princesses: Caroline, Augusta, Charlotte and the Shaping of the Modern World, is at Kensington Palace until 12 November.