The joy of research is that sometimes even when I'm trying to answer seemingly mundane questions the process reveals something astonishing. Yesterday I spent the afternoon rifling through drawings and photographs of the West Front of Hampton Court Palace in an effort to find images of the railings that surround it. The 18th century iron railings are getting quite rusty and therefore we're preparing for a conservation project to prevent any further decay. Any conservation project of this nature is always underpinned by historical research at Historic Royal Palaces.
Yesterday however it wasn't a revelation about the railings that astonished me but an observation based on a remarkable coincidence. I had two images on my desk. The first was a drawing made by John Spyers, the long-standing assistant to the landscape gardener Capability Brown, shortly before 1780. It is one of nearly sixty drawings by Spyers that are currently on display at Hampton Court in the Empress and the Gardener exhibition. They're on loan to us from the State Hermitage Museum in St Petersburg where they've been since the early 1780s.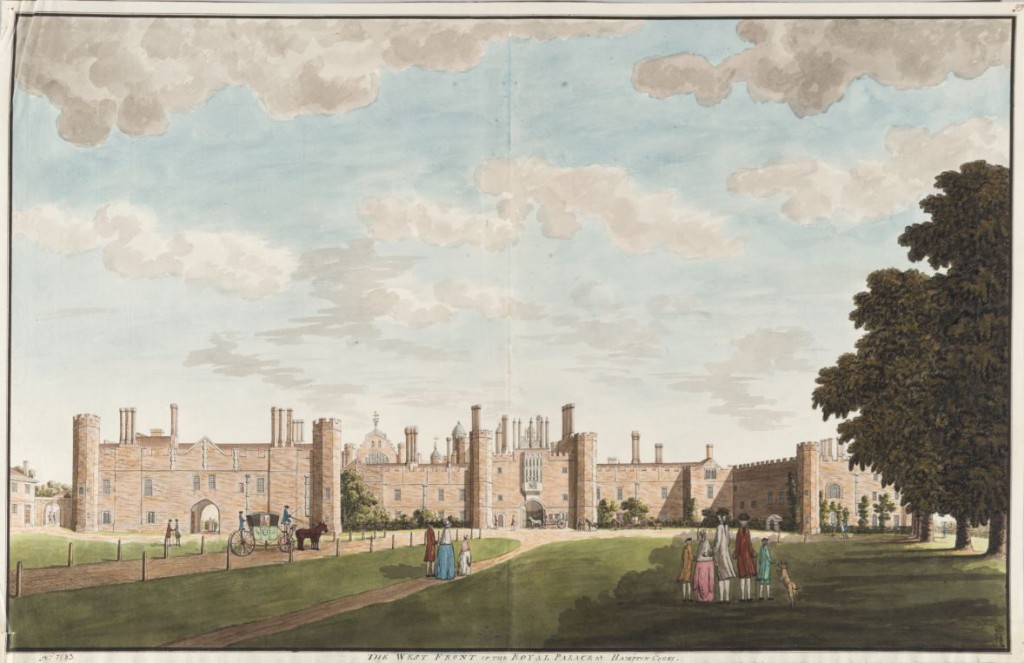 The second image was made by the photographer Francis Frith between 70 and 90 years later, at some point between 1850 and 1870. The only known print of this picture now resides in the collection of the V&A in London.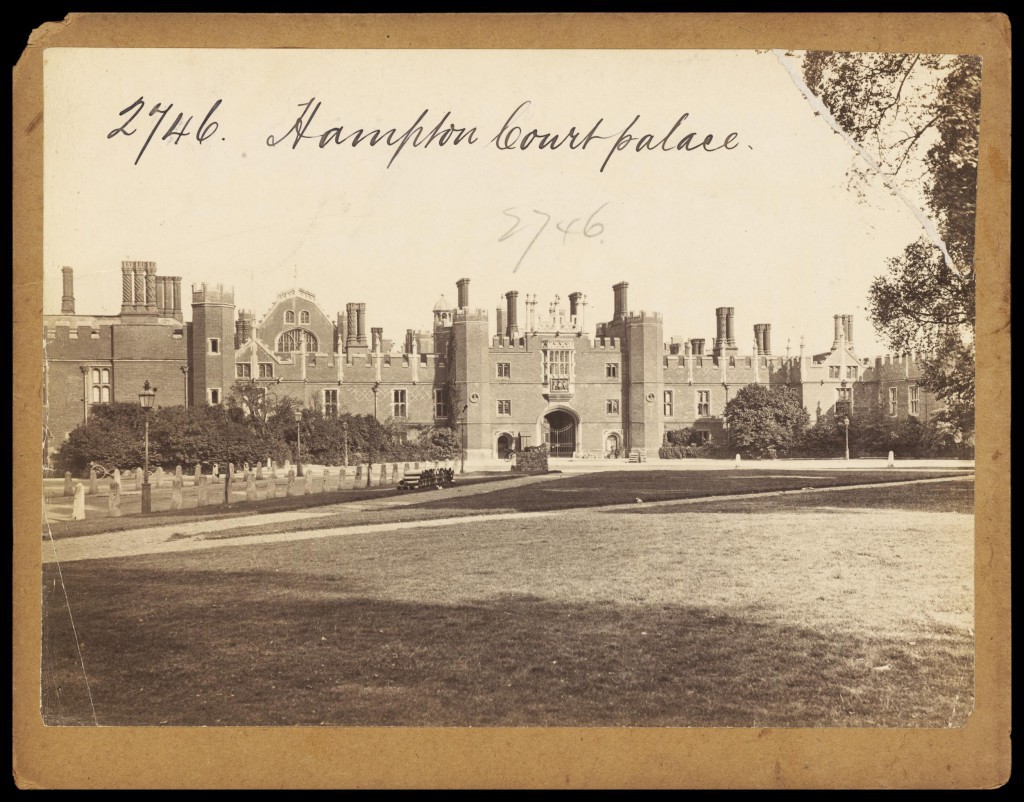 Staring at them it occurred to me that the two images were made from very similar viewpoints and, in a moment of idle curiosity, I thought I'd try to find out how similar they are. What I found is what astonished me; they're not just similar, they're identical. Two men, nearly a century apart from each other chose to make their images of the palace from precisely the same spot. It is a strange and rather wonderful coincidence.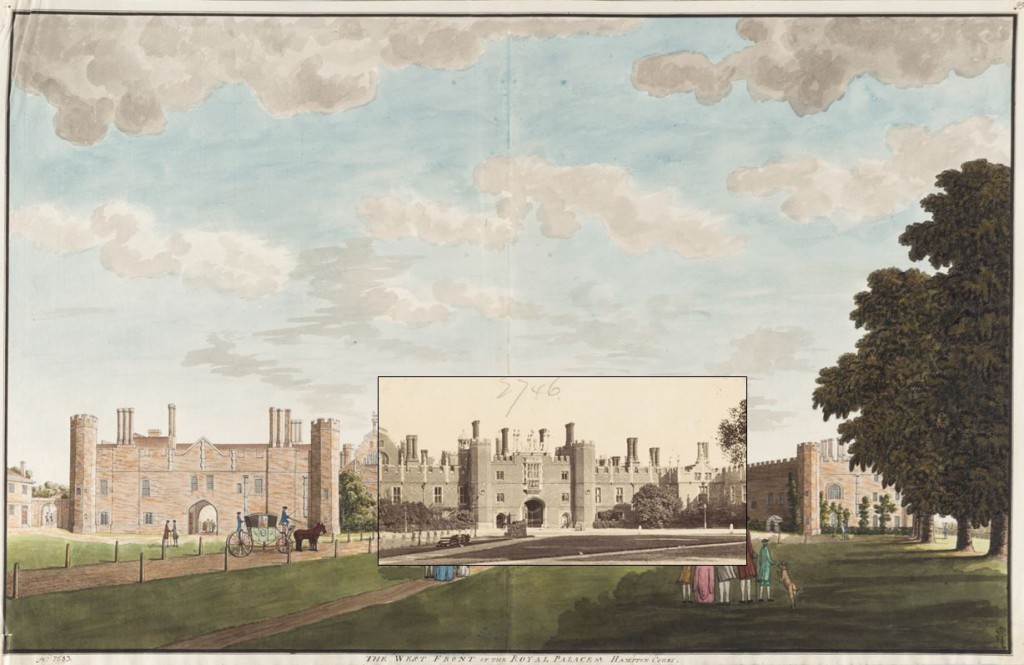 It also reveals something interesting about Spyers. We'd always known that he was a good draughtsman – his drawings of the palace and the landscape gardens are brilliantly realistic and full of detail – but this new observation demonstrates just how good he was. The accuracy of his angles and lines is nearly faultless when compared with Frith's photograph.
That leads to another question; how did Spyers achieve this level of accuracy? It is possible that he simply had a very good eye and an accomplished mastery of the draughtsman's techniques but I wonder whether there's another explanation. Perhaps, just like Frith, Spyers also used a camera to capture his images. Many 18th century artists, including Canaletto, are known to have used small portable camera obscuras and what I spotted yesterday seems to be evidence that Spyers did too.
Alden Gregory
Curator of Historic Buildings