At the Banqueting House in Whitehall, preparations are underway for a conservation project on the exterior of the building. This means that research is being carried out now into the history of the building fabric, from when it was first built up to the present day. This is so that everyone involved in the repair work can understand the significance of the building, and preserve it in an authentic way, for future generations to enjoy. The building has begun to give up its secrets, as archival documents, and architect's drawings are perused, and modern partitions are removed for investigation of what lies beneath. Out-of –the-way spaces are being explored and even centuries-worth of paint layers are examined under a microscope to find out about original paint schemes. This is all work in progress, and it's a joy to be able discover the hidden history of such an important building.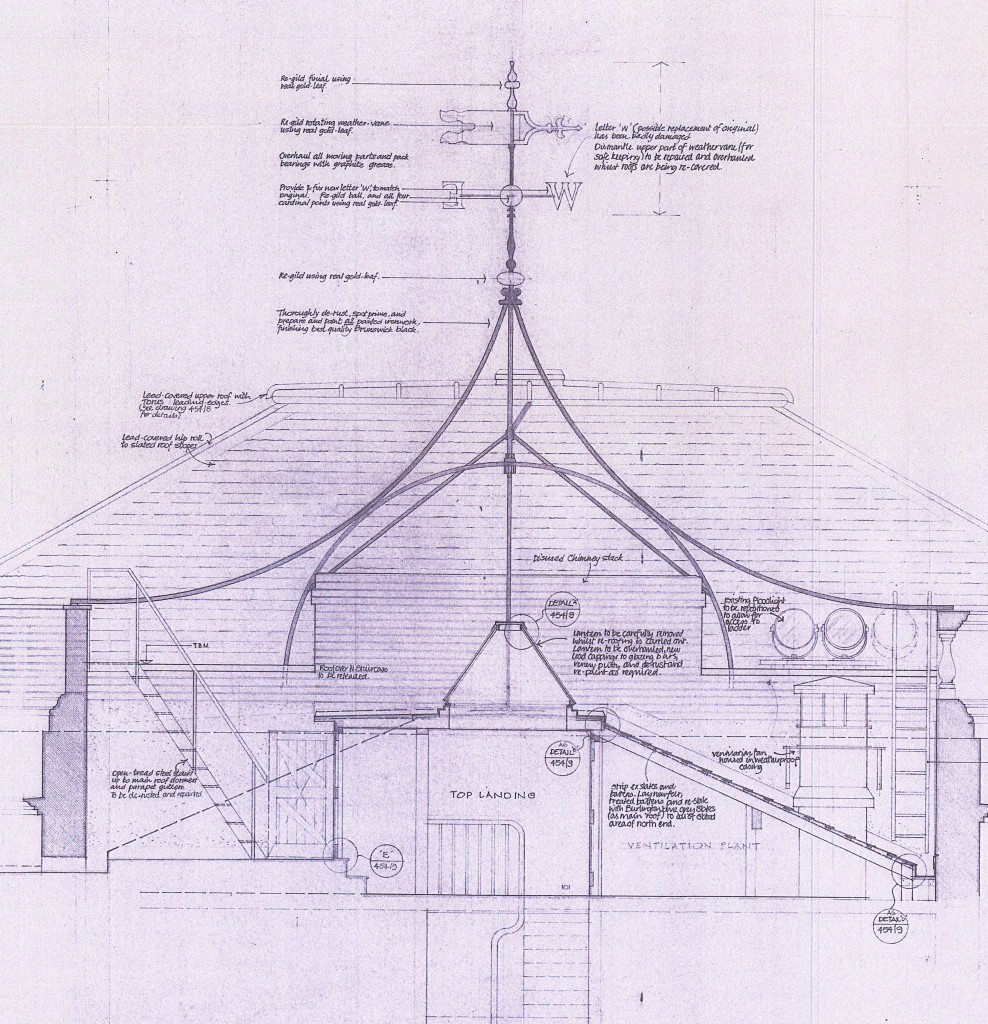 Although the Banqueting House rather blends in with the rest of modern Whitehall today, its façade conceals a fascinating history. It is the only whole building to survive from the extravagant royal palace of Whitehall – once the largest palace in Europe before it was burnt down in 1698. Built for King James I in 1622 to house theatrical performances known as 'Masques', it eventually became a grand hall for lavish ambassadorial receptions. Even now, extraordinary receptions and events take place in the Banqueting Hall, which was designed by architect Inigo Jones to evoke the buildings of ancient Rome and Renaissance Italy.
As the curator for the Banqueting House, I am lucky enough to see behind the scenes, and experience the less obvious history of the building, which is no less fascinating for all that. The great weather vane on the roof can clearly be seen from the street below, and is absolutely massive close-up. I love to look at it, as even this simple object can reveal so much about the past. It is a poignant reminder of the ill-fated reign of Catholic King James II, who, in 1688 ordered it to be built by royal blacksmiths. This was so that he could see when the wind changed, and be forewarned of an invasion from across the sea by his Protestant son-in-law William of Orange.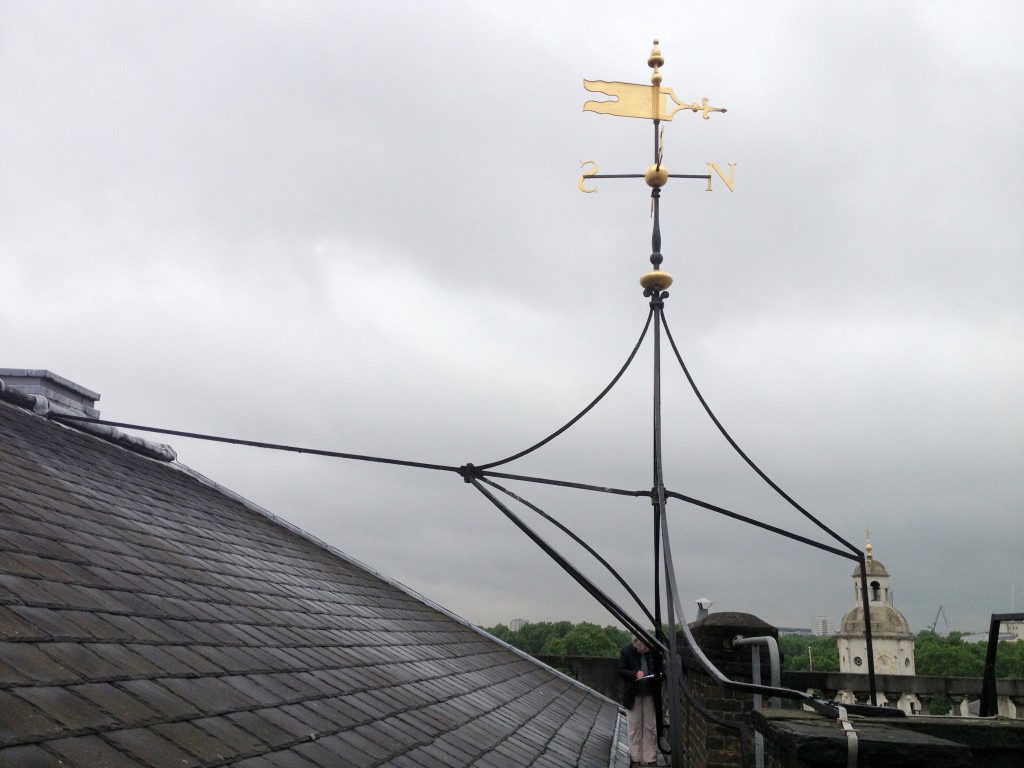 The warning was not enough to save him, and defeated James went into exile, never to return. This weathervane is an extraordinary object. It sits on top of the roof like a great spider, and the weather-cock still twists and turns according to the vagaries of the weather. The vane was always painted and gilded, and has been re-decorated on many occasions. We are carrying out paint analysis to see how it might have looked in previous centuries.  I wonder if poor James ever thought that his hastily constructed 'invasion – indicator' would signal the end of his life as a king, and go on to outlive his troubled reign.
Jane Spooner
Curator (Historic Buildings)