My first few months as a Curatorial Intern have been a whirlwind of meeting new people, finding out about exciting projects that are underway and looking around the labyrinth of collection stores, all whilst trying my best not to get lost!
I was fortunate enough to start at Hampton Court just before the opening of the Cumberland Art Gallery and see all of the final preparations, transforming chaotic rooms filled with electric cables and LED bulbs, into beautiful spaces ready for the grand unveiling, thanks to a dust-busting hoover!   Hanging priceless works of art was just one part of a concerted team effort. Getting hands on with a screwdriver, I learnt what a grub screw is as I helped to assemble the bespoke stanchions that surround some of the paintings. The Cumberland Art Gallery is the result of over two years' research and exhaustive building works to restore the suite to William Kent's original Georgian design. These rooms now host a unique gallery that features spectacular pieces of artwork from the Royal Collection.Hampton Court Palace is celebrating its 500th anniversary this year with a host of different and exciting public events exploring the stories of the palace. In preparation for some new audio-visual projections, I have been researching images that depict important events from the palace's lengthy history. This has been a really interesting introduction to the variety and scale of significant moments that have taken place here. From Elizabeth I hosting foreign ambassadors in the 1560s, to the Olympic Torch passing through the maze in 2012, the palace walls hold many secrets and stories.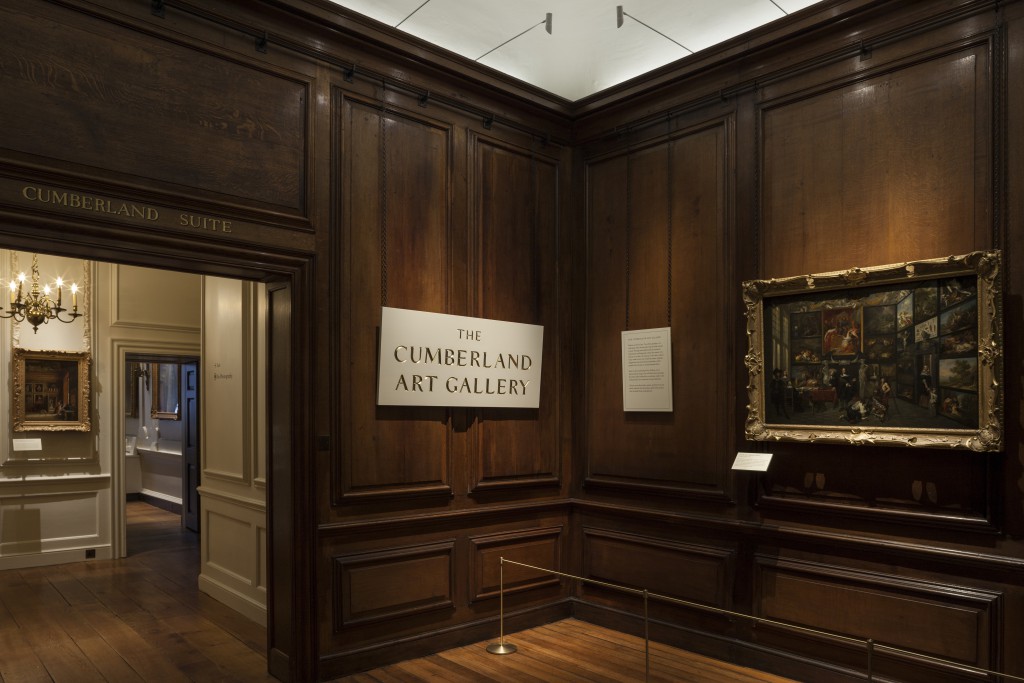 I am looking forward to experiencing the celebrations for the 500th anniversary of Hampton Court Palace and getting hands on helping to reorganise and research some of the palace's collection of artwork.
Stacey Hickling, Curatorial Intern