In this blog post, Curator of Historic Buildings Dr Alden Gregory reveals the moving story behind some recently acquired paintings of Hampton Court and the Tower of London.
There's a lot that I love about my job, but one of the many great joys of being a curator is acquiring new pieces for our collection that reveal interesting and sometimes poignant stories. I thought I'd share one such story in this blog.
At an auction in Toronto, Canada, just before Christmas 2018 we purchased a group of seven small oil paintings showing views of the Tower of London and Hampton Court by the Canadian artist William George Storm. They were made in the early years of the First World War.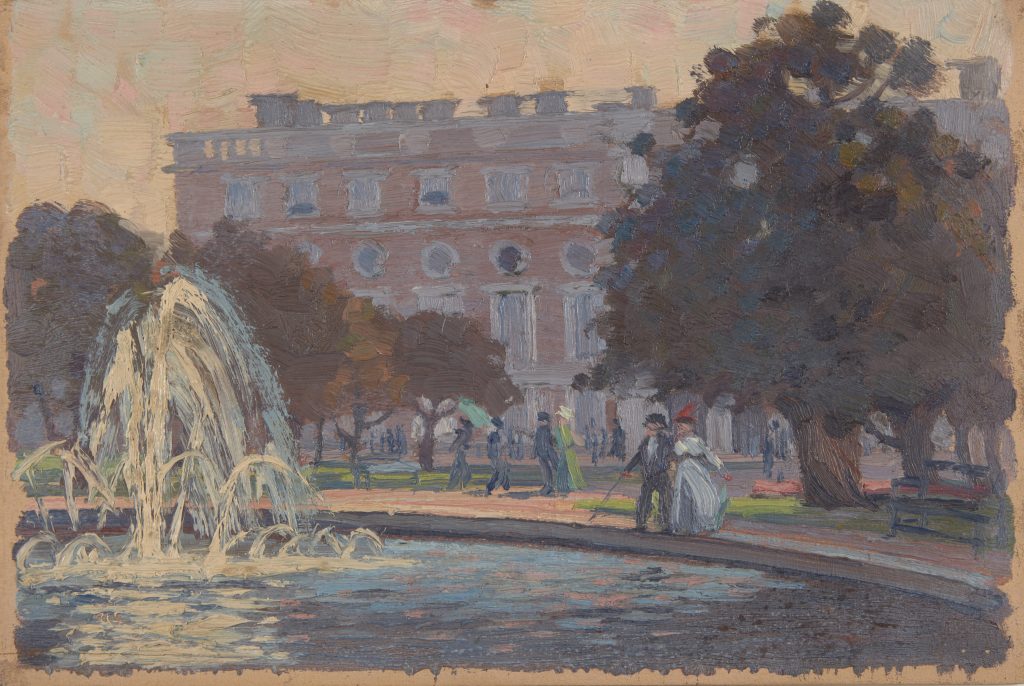 The paintings have a wonderful early-twentieth century impressionistic charm to them and W.G. Storm was clearly a talented artist. However, they are also valuable records of life at the Tower of London and Hampton Court at the beginning of the last century. We already have a small collection of views of the palaces from that period but it is an area of the collection that we're constantly trying to develop.
It is often the case with works of art that the story of the artist makes them even more special. Before we buy anything at auction we always undertake research to better understand the objects we're bidding on. In researching these paintings we uncovered the fascinating and tragic story of William George Storm.
An Artistic Training, Toronto and London
Storm was born in Toronto, Canada, in 1882. His father, who shared the same name, was a renowned architect and a founding member of the Royal Canadian Academy of Art. The younger William George evidently inherited his father's skill as an artist.
In his early twenties Storm moved to London to study and to pursue a career as an artist. Shortly before the outbreak of the First World War he had moved to the address in Kensington, London, that he gave when he enlisted to fight in August 1915. His enlistment papers also recorded his occupation as 'artist', suggesting that he was achieving some success in his chosen career. Indeed, there is evidence that, amongst other work, he had designed posters for the London Underground.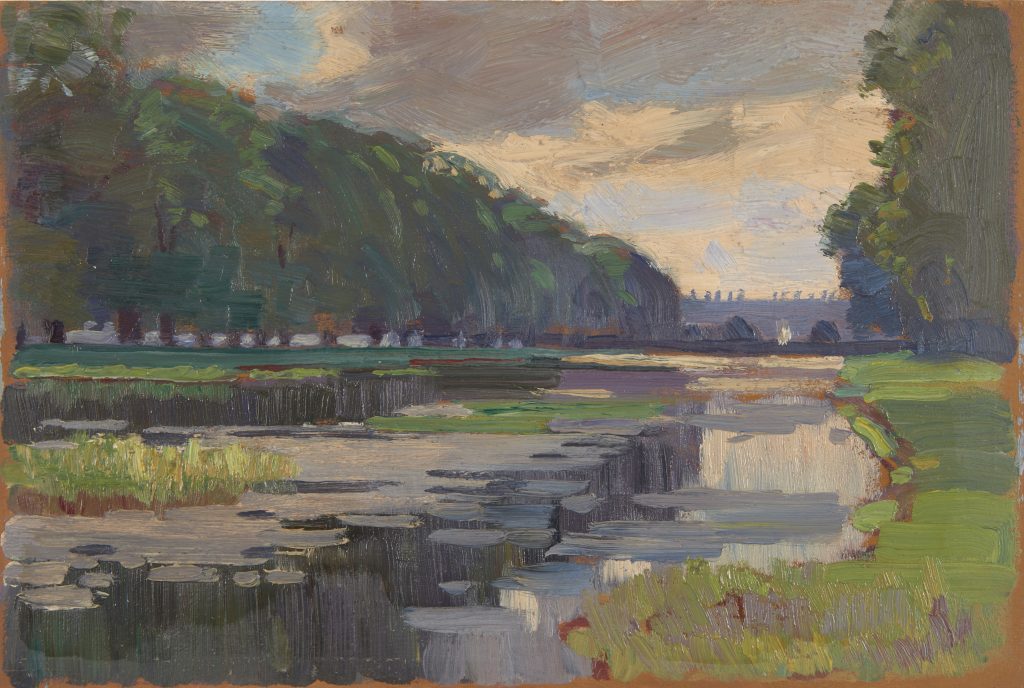 Not surprisingly perhaps Storm enlisted in the 28th Battalion of the London Regiment, otherwise known as the Artists Rifles; a battalion with a close connection to the Tower of London. By 1915 the Artists Rifles had become an Officer Training Corps and so, after a period of initial instruction, Storm was commissioned as a 2nd Lieutenant in the 1/5th Battalion, York and Lancaster Regiment. Further training followed, and it was during this period that he seems to have made our paintings.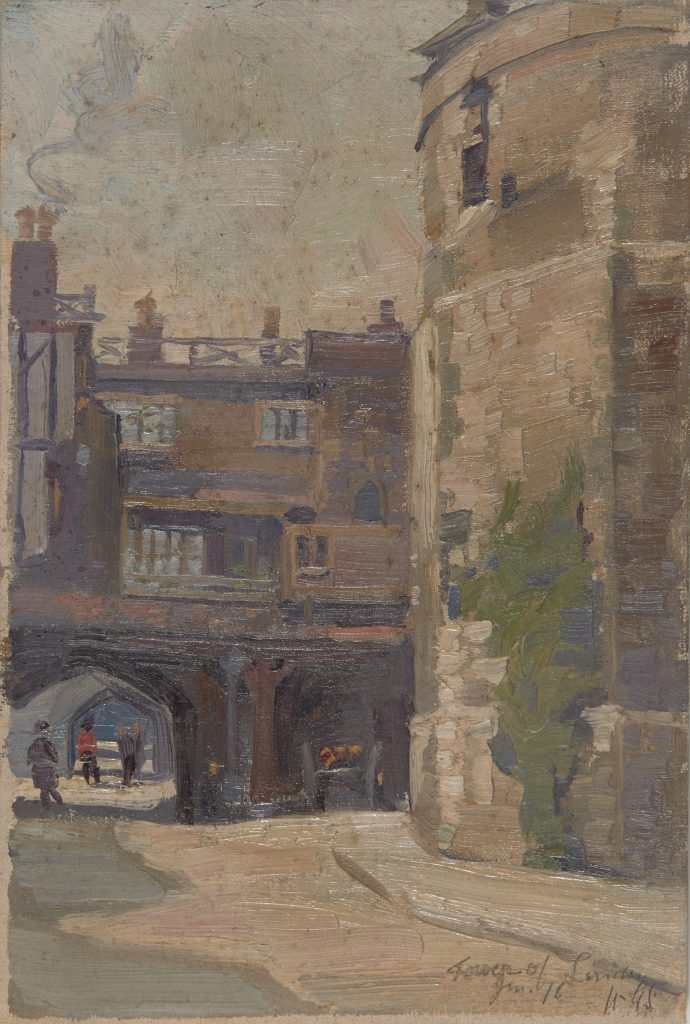 Only one of the seven – a view of the Tower of London – is dated. It bears the inscription 'Jan 16' and implies that he visited the Tower in January 1916, either on duty or, more likely, during a spell of leave. While his paintings of Hampton Court are undated they seem to belong to the same creative period. However, the promenading couples and Spring blooms seen in some of the Hampton Court views suggest that they may have been painted a little later in the year. Perhaps a trip to see the gardens at Hampton Court provided him a final moment of relaxation before the horrors to come for he arrived on the Western Front in late May 1916. He was just in time for the Battle of the Somme.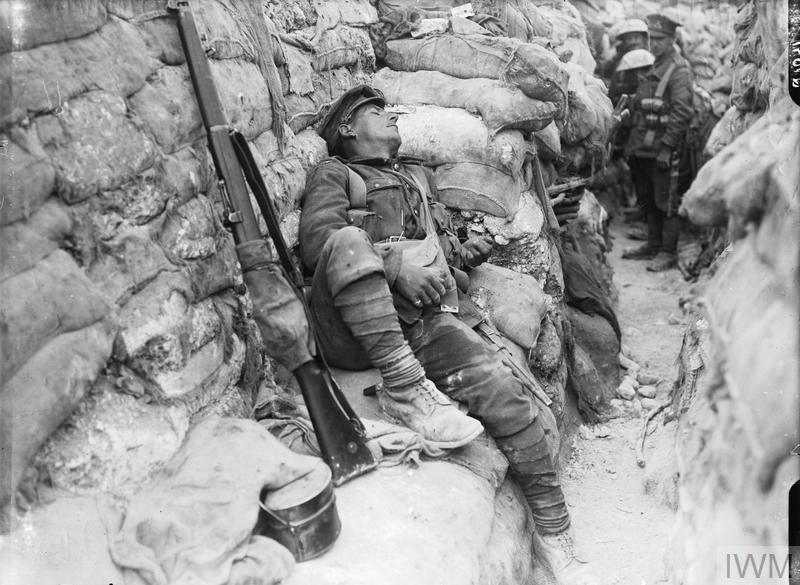 The Somme, 1916
Storm joined his battalion on a stretch of the front line that witnessed heavy fighting and horrific casualties. Against the odds he survived the main Somme offensive in July 1916 but must have seen many of his friends and comrades die around him. However, despite the undoubted terror and danger of the situation he found himself he was capable of acts of conspicuous bravery. In mid-September 1916 Storm, then stationed at Thiepval, led a party of volunteers in a surprise raid on an enemy post without artillery cover. Although initially unsuccessful it made way for a second successful raid and the capture of a German prisoner who revealed valuable intelligence. On 28 September, in recognition of his bravery, Storm was awarded the Military Cross.
For the next 12 months the 1/5th Battalion held a relatively quiet part of the line. Nonetheless, it's impossible to imagine a scene much more removed from the idyllic depictions of the gardens at Hampton Court Palace that he had painted just months before.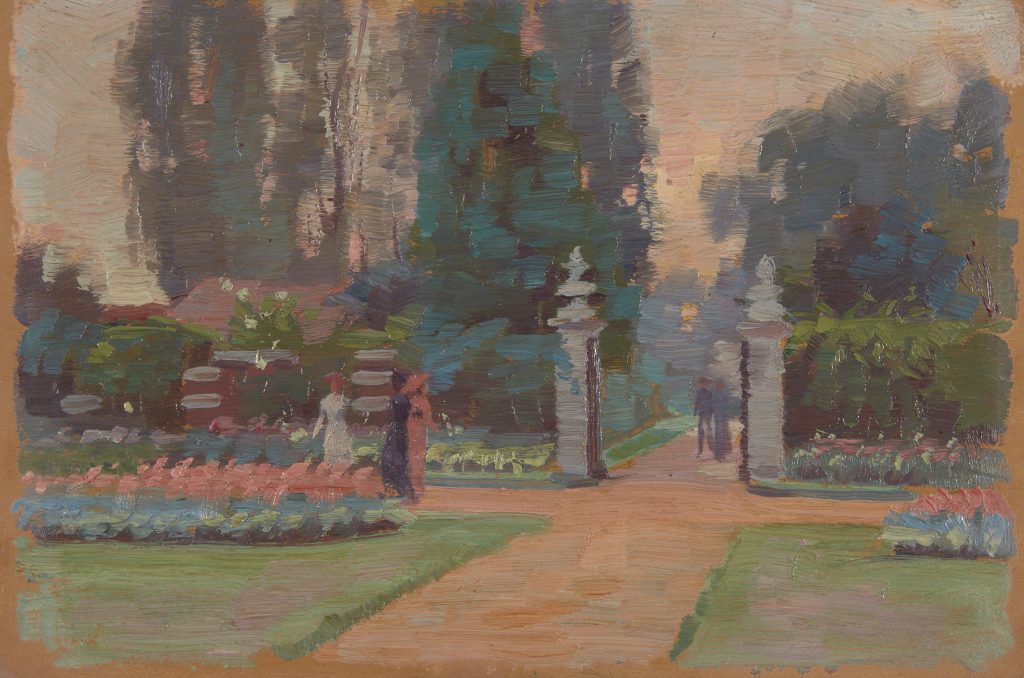 By the end of April 1917 Storm had been promoted to acting Captain, commanding his Company. This was indicative of the heavy toll that the war was having on the 1/5th Battalion. Evidently Storm was already considered experienced, despite being in France for less than a year.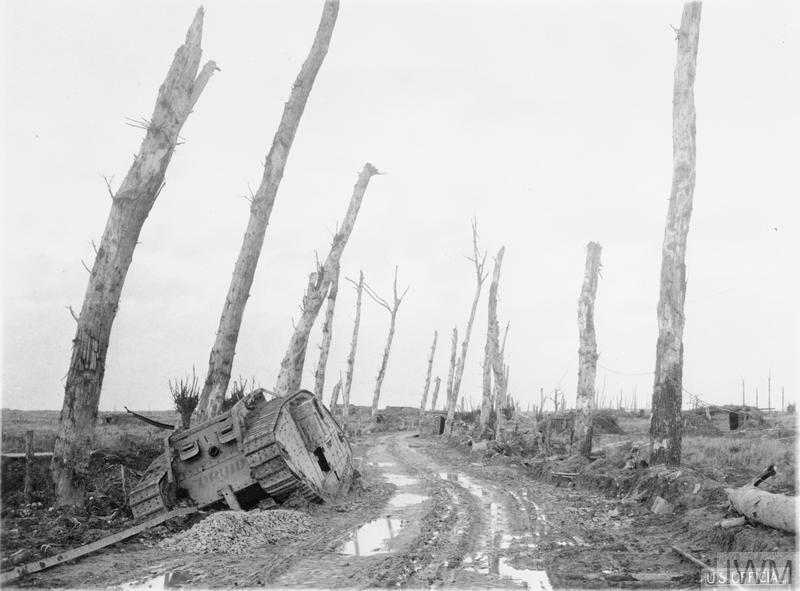 Passchendaele, 1917
For Captain Storm much worse was still to come. In October 1917 the battalion entered Battle of Passchendaele, which saw some of the bloodiest fighting of the war. On 9th October 1917 Storm took part in an offensive at Poelcapelle. Heavy rain and substantial German defences made the advance extremely difficult and casualties high. When the battalion took stock of the dead, wounded and missing William George Storm was unaccounted for. His body, when it was later recovered, was laid to rest in Tyne Cot Cemetery in Belgium, among so many of his fellow countrymen who gave their lives fighting in the First World War.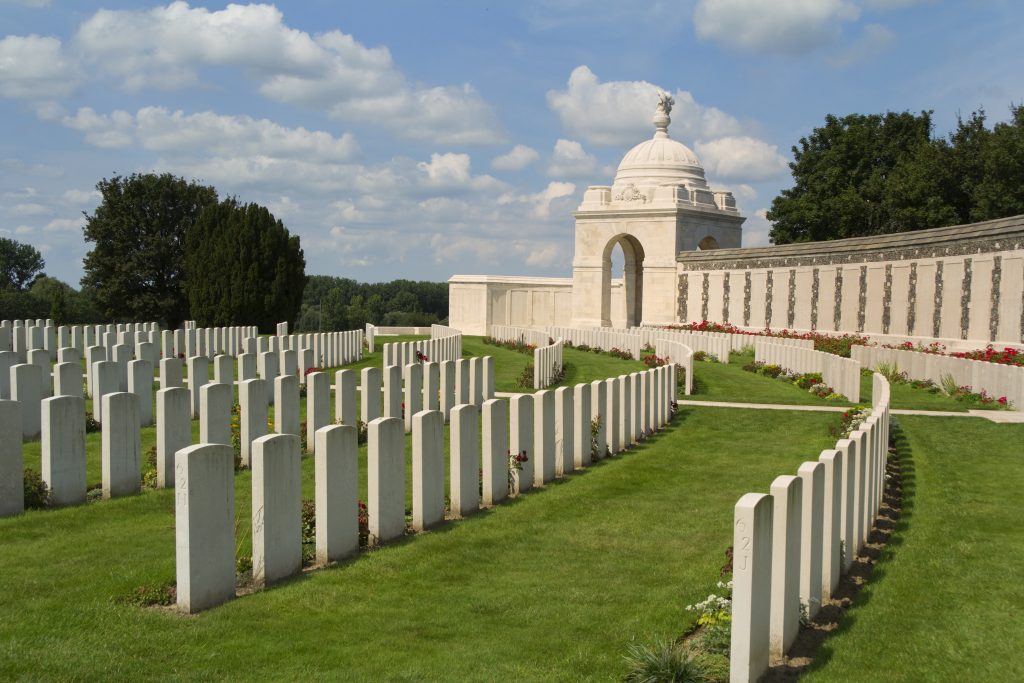 Storm was only about 35 years old at the time of his death and he left behind a young widow. The small collection of paintings we have acquired remained in her possession until 1971. It is extraordinary to think, when we look at them now, that they must have been some of the last he made before going off to war, and their calm and poise mask the terrible events that were happening in the background. I find them rather moving.
Alden Gregory
Curator of Historic Buildings
With thanks for additional information to:
John Harding, HRP volunteer
Vancouver Art Gallery
The York and Lancaster Regimental Museum