Today is the anniversary of the execution of Sir Walter Raleigh. Chief Curator Tracy Borman reflects on the life and death of this controversial yet charismatic adventurer.
On 29 October 1618, a large crowd gathered in Old Palace Yard, Westminster, eager to catch a glimpse of one of the most celebrated – and controversial – figures of the age. Courtier, politician, philosopher, sailor, swashbuckling adventurer and much else besides, Sir Walter Raleigh had been one of Elizabeth I's closest favourites, bringing her back untold riches and exotic goods from his many overseas voyages and playing a prominent role in the defeat of the Armada.
Even though her Stuart successor, James VI and I, despised him on sight, Raleigh still enjoyed widespread popularity. He appeared relaxed and jovial as he made his way through the crowds. When a bald man cried out: 'God save you!', Raleigh took off his cap and handed it to him, saying: 'Thou hast more need of it than I.' Sir Walter was used to being the centre of attention and had received many a hero's welcome after returning from his overseas adventures. But this was no such occasion. Instead, Raleigh was making the short walk to his execution.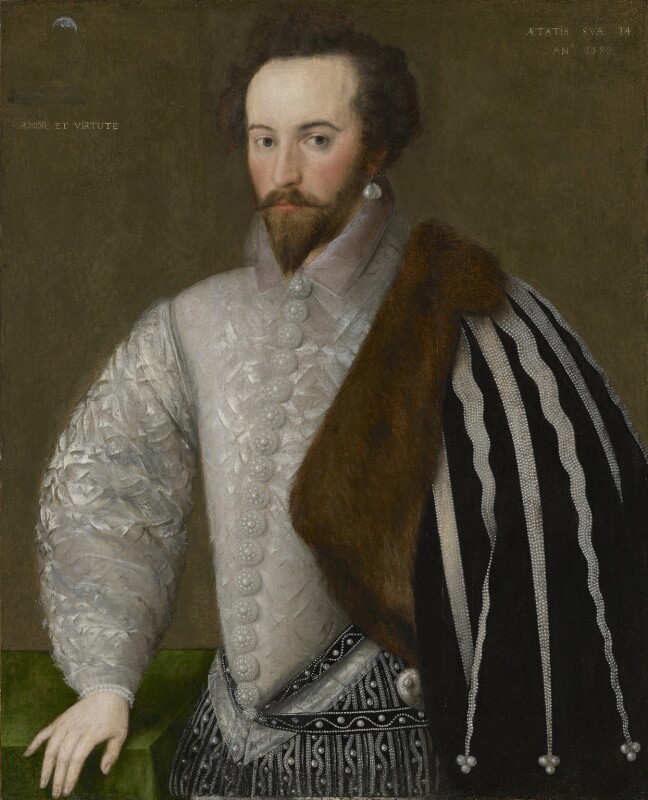 Imprisoned in the Tower
One of James VI and I's first acts as King of England had been to throw Sir Walter into the Tower of London on suspicion of conspiring to place the new king's cousin, Lady Arbella Stuart, on the throne. Even though Raleigh's involvement was never proved, he remained in the Tower for the next thirteen years, becoming one of its longest-serving and most famous prisoners.
Put from your minds, though, any thought of dungeons and chains. Raleigh enjoyed comfortable lodgings in the Bloody Tower (so named because of its association with the Princes in the Tower) and was even allowed three servants. His wife, Bess Throckmorton, was also permitted to stay on occasion, as was their son, Walter. Another son, Carew, was born in the Tower in February 1605.
Raleigh welcomed a number of other visitors, besides his family. Most prominent among them was the king's son, Henry, Prince of Wales, whose relationship with James left something to be desired. 'Only my father would cage such a bird', he bitterly remarked.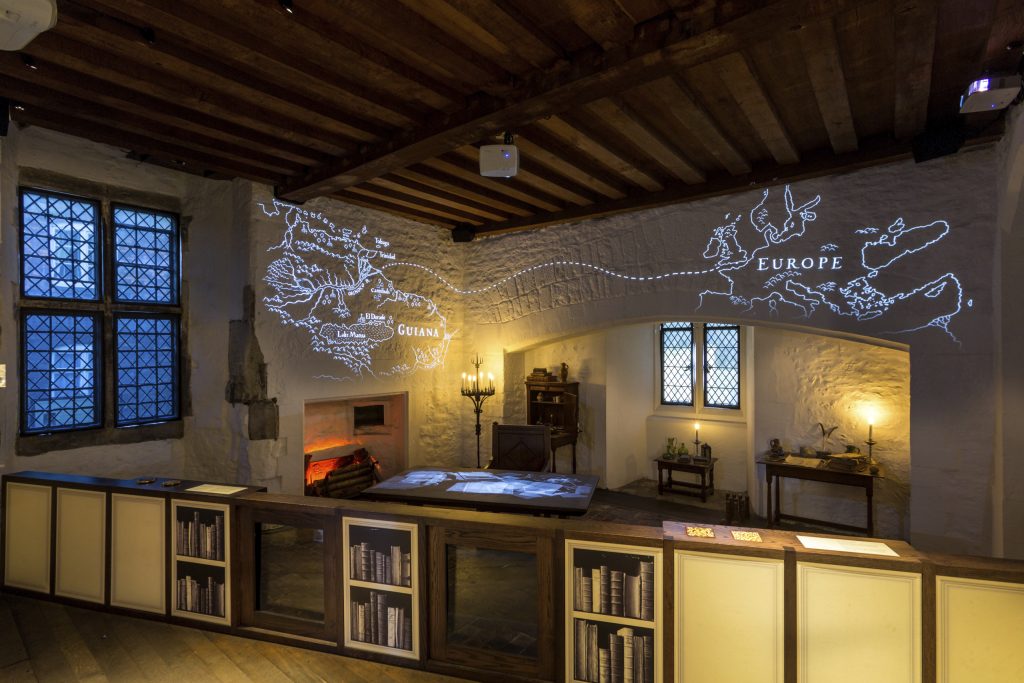 Raleigh's final expedition
In March 1616, James finally ordered Raleigh's release so that he could undertake an expedition to Guiana, in search of the fabled 'El Dorado' ('City of Gold'), in Venezuela. Unfortunately, this proved a disaster and Raleigh found himself accused of deliberately inciting war between England and Spain.  A little over two years later, he was back in the Tower, and this time there would be no escape. After his execution, his devastated widow Bess was said to have carried his head around with her for the rest of her days.
I have spent a lot of time with Raleigh these past few years. He plays a prominent role in my historical fiction trilogy, The King's Witch, set in the turbulent world of the Jacobean court. In the final instalment, The Fallen Angel (published last year), I recreated the extraordinary scenes surrounding his execution by piecing together eyewitness reports and Raleigh's own words as he prepared to meet his death.
It was hard not to warm to this charismatic, humorous and highly intelligent adventurer, who had the formidable Virgin Queen eating out of the palm of his hand. Yet, the more I found out about Raleigh's involvement in the dark and dangerous world of Stuart conspiracies, the more I was left wondering whether Elizabeth's successor James had been a more shrewd judge of character.
Tracy Borman
Chief Curator
Historic Royal Palaces