With a rather different sort of festive season upon us, curator Brett Dolman reflects on James I and VI's first Christmas at Hampton Court Palace in 1603. Amongst the guests was William Shakespeare whose plays would become an important ingredient of the new Stuart dynasty. A dynasty which promised a hopeful, brighter future.
"Where is our usual manager of mirth?
What revels are in hand? Is there no play
To ease the anguish of a torturing hour?"
A Midsummer Night's Dream, Act 5, Scene 1
The so-called festive season is here, and I've been thinking about how the holidays have been different this year. For many, the merry-go-round of parties and family get-togethers has of course been much missed; for others, the lack of the same may have been a blessing. With my historian's hat on (pink, made of paper, fragile) – I've also been thinking about Christmases past …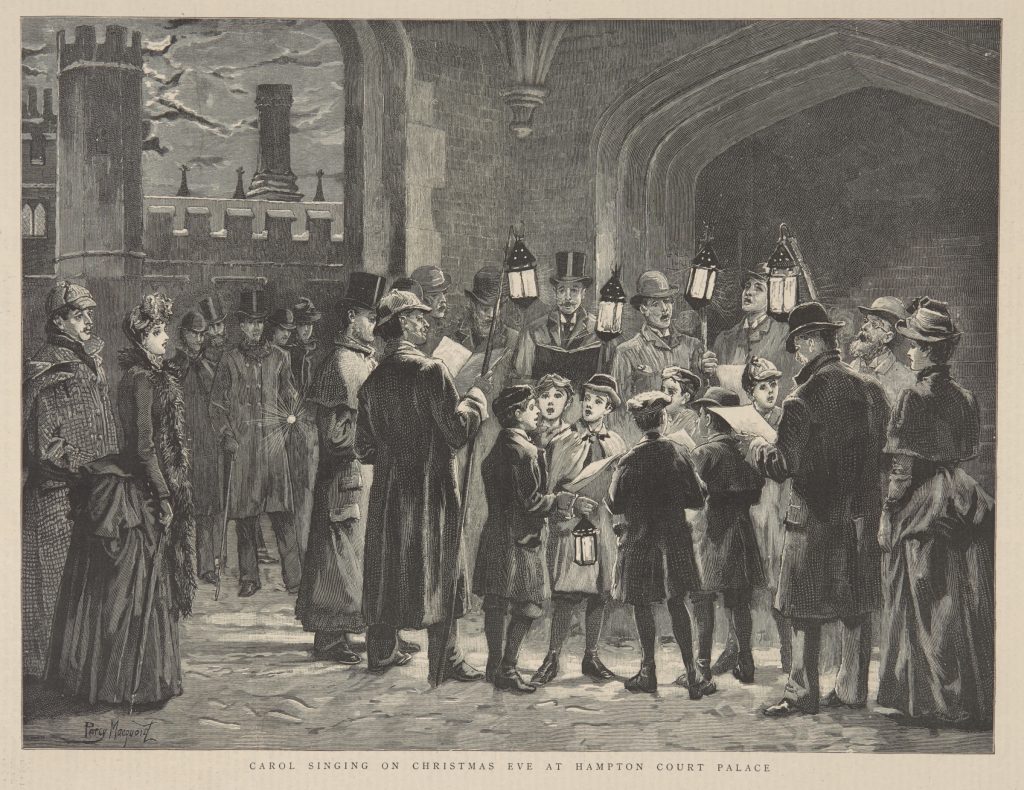 Apart from a brief period in the 1640s when those po-faced/pious (delete as applicable) Puritans cancelled the joyousness/decadence of yuletide, the month of December has usually been a time of celebration, often seasoned by over-indulgence, before new resolutions cast their ephemeral spell in January. It is a time of hope (despite everything), togetherness (and forgiveness) and enforced trips to the theatre, estranged relatives and winter illness. Looking back on one of my favourite historical Christmases, the past can sometimes look uncannily all-too familiar.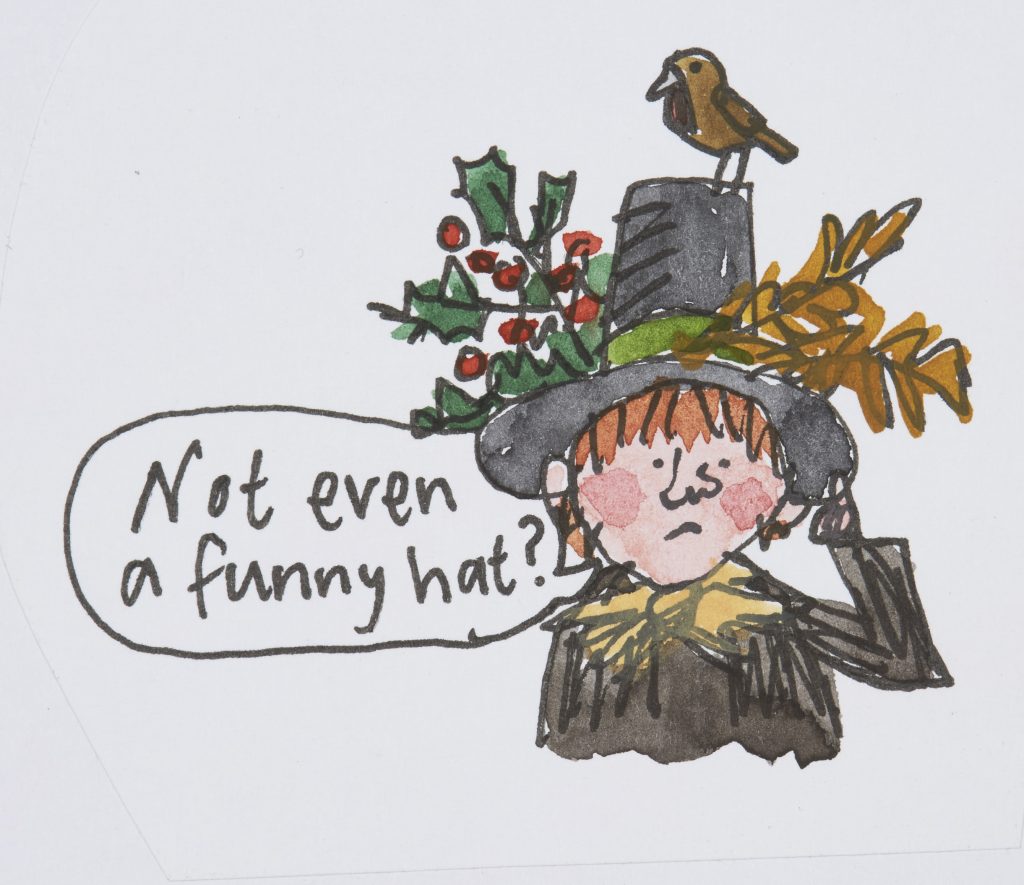 In December 1603, the new king of the separate realms of England and Scotland, James I & VI (or the other way around if you prefer), hosted his first big shindig at Hampton Court Palace. This was the first opportunity for most of the English court to get a glimpse of their new monarch. The pandemic of the day, plague, had swept through London in the summer, and the spectacle of James's coronation had been diminished by social-distancing measures, with the customary royal procession through the capital delayed until 1604.
A curious and expectant crowd of courtiers, ambassadors and aristocrats gathered instead at Hampton Court, far away enough from pestilential London to be considered relatively safe (there was a regional approach to lockdown, presumably). Hopes were high, the atmosphere charged with optimism and alcohol, as everyone strained to catch a glimpse of James, his queen, Anne of Denmark, and their nine-year-old son, Prince Henry: a young royal family, something that the English court had not experienced for over fifty years.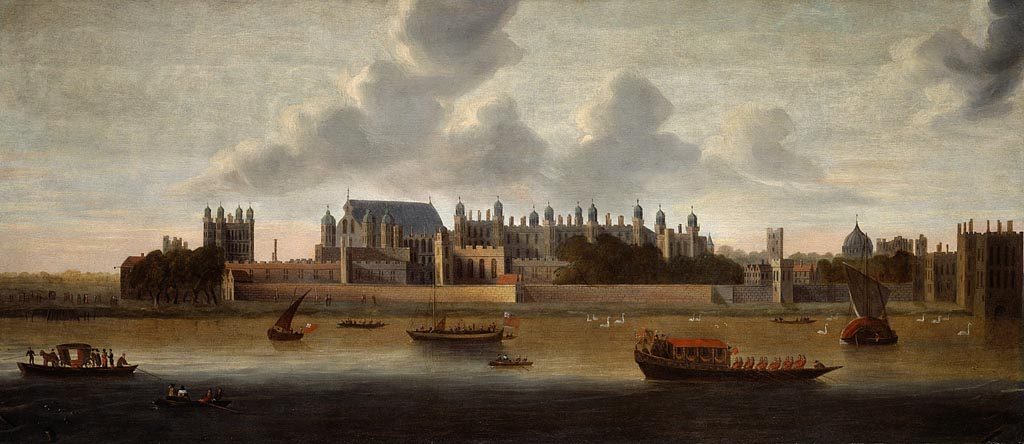 You have to remember that the early years of the 1600s, a bit like the early 1900s, were a short period of new-moon positivity and circumspect confidence. Gloriana, the waning moon, Elizabeth I, had finally died, having outstayed her welcome just a little bit, and the long battle for dynastic stability at the heart of the English state had been finally and ironically realised by a childless queen and the arrival in England of her Scottish cousin. There were hopes that James would lead his government into a new era of religious and political reconciliation; after all, this was a king with over thirty years' experience as a monarch on the Scottish throne, a 'rex pacificus' (king of peace) for the new century, a philosopher-king who had published two books on the art of statesmanship. No-one could yet predict the calamitous path the country would take towards civil war four decades later.
Amongst the assembled guests at Hampton Court was William Shakespeare, booked to perform at court as part of the entertainment programme of plays, dances, banquets and masques. These intoxicating, and occasionally intoxicated, festivals would become a feature of the new Stuart era. Shakespeare himself, as leading playwright of the 'King's Men', would provide an important contribution to the drama, spectacle and propaganda of the Stuart court for the next decade. Over the Christmas season of 1603 into January 1604, Shakespeare's troupe were paid £53 for four plays before the King, and two more for Prince Henry. Unfortunately, we do not know which plays were performed, although there's an eye-witness account of one of them, which was almost certainly Shakespeare's own A Midsummer Night's Dream …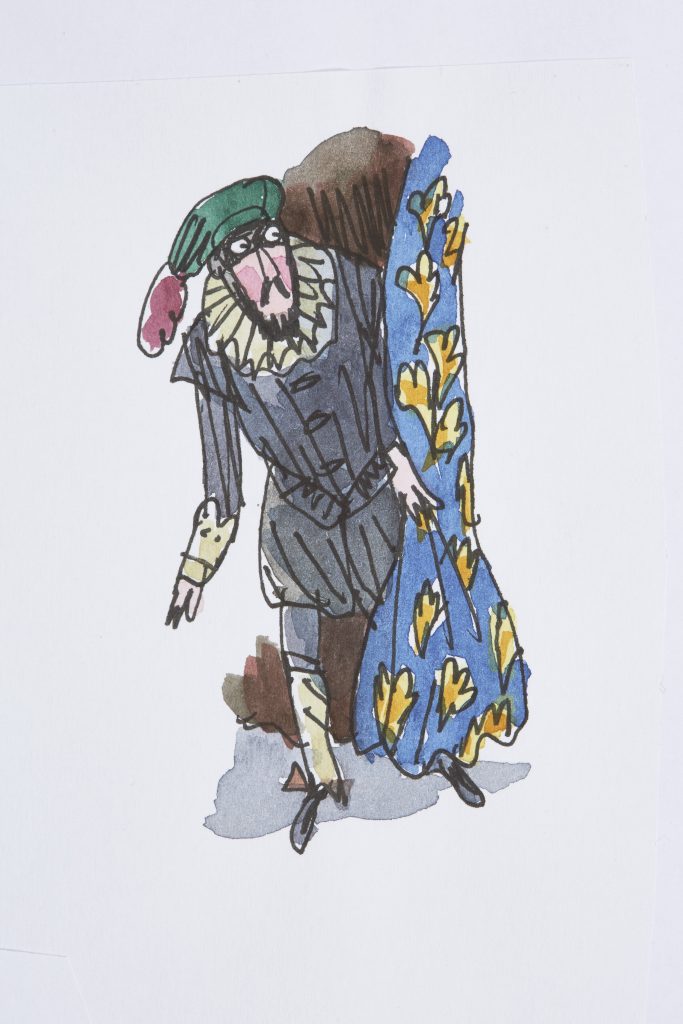 Dudley Carleton, later to be James's ambassador to Venice and the Hague, wrote to his friend John Chamberlain in January 1604, recording the event (while showing an admirable sense of fortitude and perspective): 'We have had here a merry Christmas and nothing to disquiet us save brabbles amongst our ambassadors, and one or two poor companions that died of the plague. The first holy days we had every night a public play in the great hall … On New Year's night we had a play of Robin Goodfellow and a mask brought in by a magician of China.'
Not all court entertainment was successful, and James I could on occasion become famously tetchy. After watching one rather long and tired Spanish dance presentation in 1618, the King suddenly exclaimed, 'What did they make me come here for?' We've all been there.
He was not the only one that could get bored. Just as Bottom's amateur players performed their heroically awful 'Pyramus and Thisbe' in A Midsummer Night's Dream, in front of a less than receptive audience, so too the real court could grow impatient and truculent. Performances often started late and could go on until the early hours: Orazio Busino, one of the Venetian delegation at court in 1618, described a starving audience, pouncing on the post-theatre refreshments 'like so many harpies … they upset the table and the crash of glass platters reminded me precisely of a severe hailstorm at Midsummer smashing the window glass.'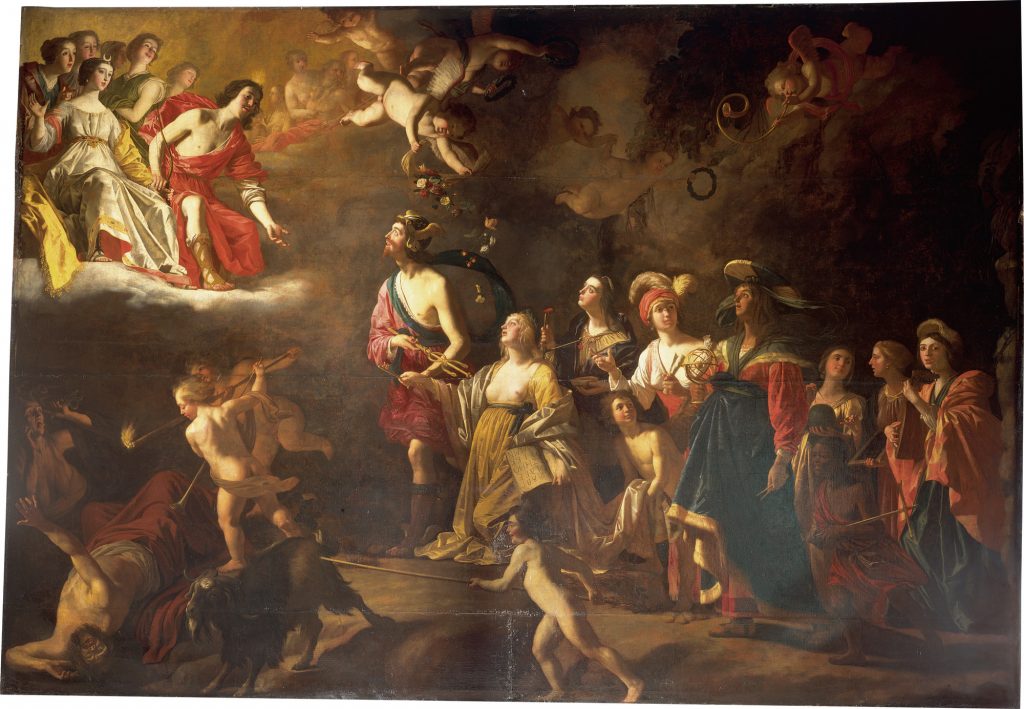 But other theatrics could succeed rather too well. The visit of Anne's brother, King Christian IV of Denmark, in 1606, lowered the bar considerably for acceptable standard of behaviour at a royal party. A performance of Solomon and Sheba was memorable for the drunkenness of the actors and the audience. The Queen of Sheba spilt her casket of wine, cream and jelly into Christian's lap, whilst Christian himself ended up in a heap on the floor in attempting to dance with her. The ladies playing Hope and Faith couldn't finish their speeches and had to excuse themselves to throw up outside.
Whether it was the short skirts of lady masquers or the debauched antics of royal courtiers, James's court soon managed to acquire a reputation for bawdiness, a 'nursery of lust' full of misbehaving 'spangle-babies'. The king was pilloried for being lewd and vulgar in public, while scandalmongers whispered about his depraved private behaviour. The morning after the marriage celebrations at the court of Philip Herbert and Susan de Vere, James was reported to have joined the couple in their apartment and 'in his shirt and nightgown gave them a 'reveille matin' (wakeup call) before they got up, and 'spent a good time in or upon the bed.'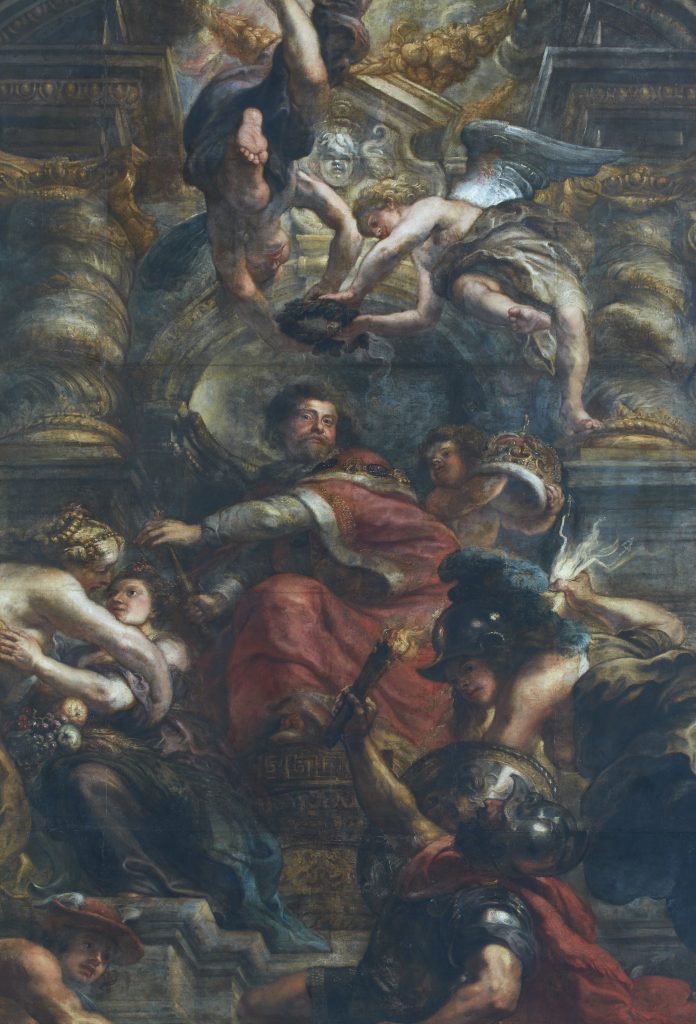 Yet for others, James I remained 'a living library and a walking study', a second Brutus whose destiny was to unite Britain and hasten in a new golden age. This paradox of the learned and the fool confused many at the time, and still today. James was neither good nor bad, but human. Most people are (some honourable and dishonourable exceptions notwithstanding). Perhaps this should be the eternal message of the Christmas season, particularly in December 2020, at a time of persistent pandemic and partisan politics.
Or, as Shakespeare put it:
"And this our life, exempt from public haunt,
Finds tongues in trees, books in the running brooks,
Sermons in stones, and good in everything."
As You Like It, Act 2, Scene 1
Brett Dolman
Collections Curator
Historic Royal Palaces