Remember, remember the fifth of November, gunpowder, treason and plot, I see no reason why gunpowder treason should ever be forgot.
With Bonfire Night upon us again school children across the country this week will be reciting the famous poem commemorating the failure of the Gunpowder Plot in 1605.
The rhyme has been recited around bonfires since at least 1850s, and perhaps for much longer, but it is only one of the many ways that people in Britain chose to remember the failure of Guy Fawkes and his fellow conspirators to blow up King James I and parliament.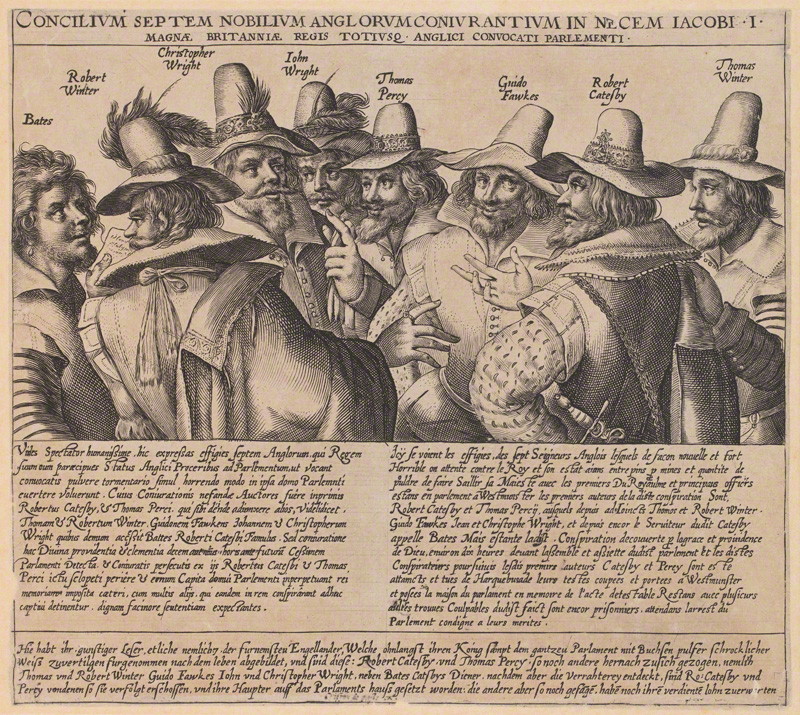 One of the most interesting commemorations of their failure survives at the Tower of London. It is also one of the earliest and the least well known. Tucked away in a corner of the Tower is the Queen's House, a sixteenth-century timber-framed building that was historically the home of the Lieutenant but is now the official residence of the Constable of the Tower of London. In an upstairs room known as the Council Chamber there is a large marble and alabaster memorial that records the names on the Gunpowder Plot conspirators alongside those of the Privy Councillors who oversaw their interrogation. Next to it is an extraordinary portrait bust of James I carved from stone and painted in lifelike colours.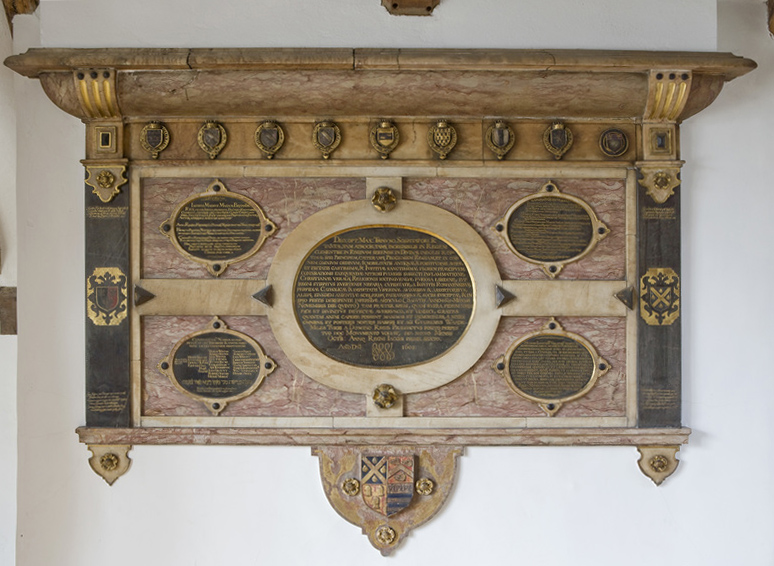 The monument was set up in 1608 by the then Lieutenant of the Tower, Sir William Waad, only a couple of years after the Plot. All of the conspirators who had been captured, including Guy Fawkes, were taken to the Tower as prisoners, and it was at the Tower that Waad led their interrogation. Indeed much of the questioning happened in the great hall of the Queen's House where Waad lived and we can be certain that Guy Fawkes was taken in to the house to be questioned.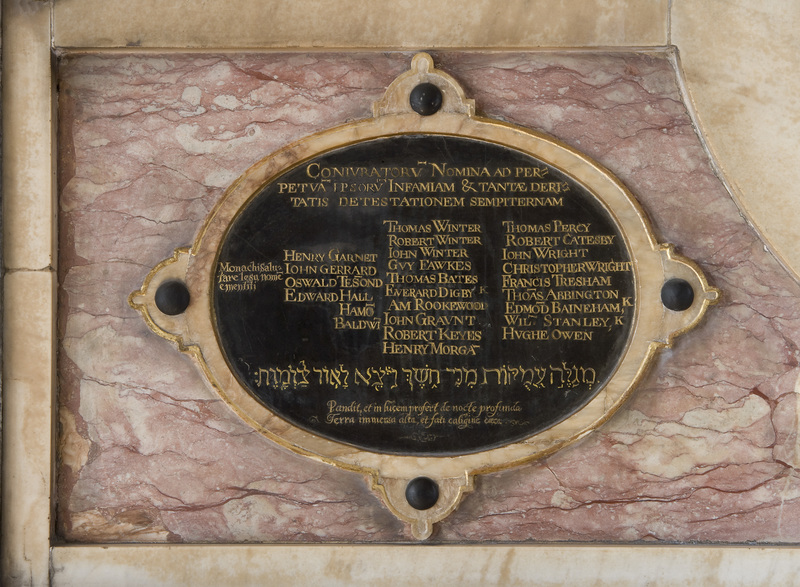 In the year after the execution of the plotters Waad had a new floor put into the great hall that divided the space in two and created a new room in the upper part of it. That new room was the Council Chamber where Waad subsequently installed the Gunpowder Plot monument. In doing so he created a unique object – a memorial to an event in a space closely associated with that event. There is nothing comparable of a similar date. He probably also installed the bust of James I at the same time.
Waad's reasons for commissioning the monument were twofold. It recorded in perpetuity his own role in foiling a momentous national emergency – fine motivation in its own right no doubt – but it also acted as a warning to other prisoners of the fate of traitors. Accounts from the period 1607-08 make it clear that the Council Chamber was created as a space in which to interrogate prisoners. The threat of sharing Guy Fawkes's fate must have been enough to make many nervous prisoners cooperate.
Alden Gregory
Curator