I would not want to give the impression that Queen Victoria (1819-1901) was a lazy queen. In fact, she was one of our most productive and well-travelled monarchs, not to mention a prolific writer. However, whilst preparing to celebrate her bicentenary at her birthplace, Kensington Palace, on May 24th 2019, I have been struck how important a part beds played in her life.
The first of these beds is surprisingly humble in appearance, and was recently acquired by Historic Royal Palaces. This was Victoria's childhood 'travelling bed', which was used for family holidays on the Kent coast. It was also used on many gruelling progresses, during which the future queen was shown off to the public by her mother.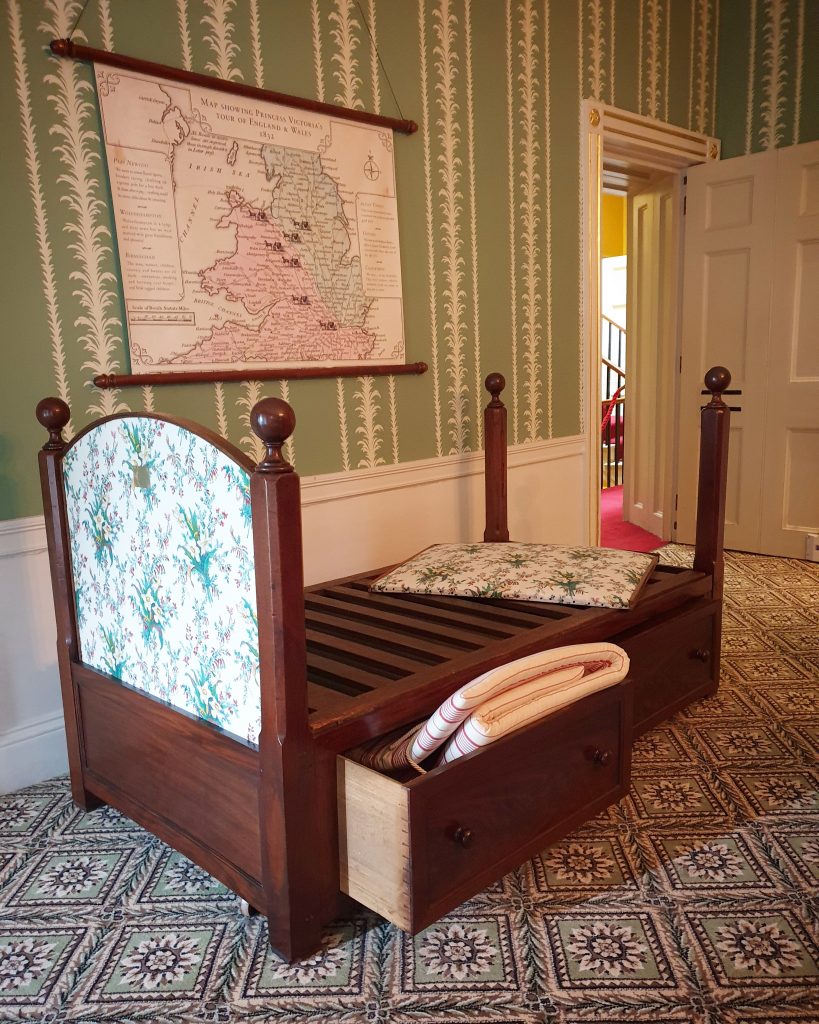 It is a surprisingly plain little bed, which you might not think belonged to a princess had she not mentioned it in her childhood journal. The bed was temporarily displayed at the house in Broadstairs (Kent), where the young Victoria had enjoyed seaside holidays. This later became a school, where the headmaster curated a Victoria exhibition of his own.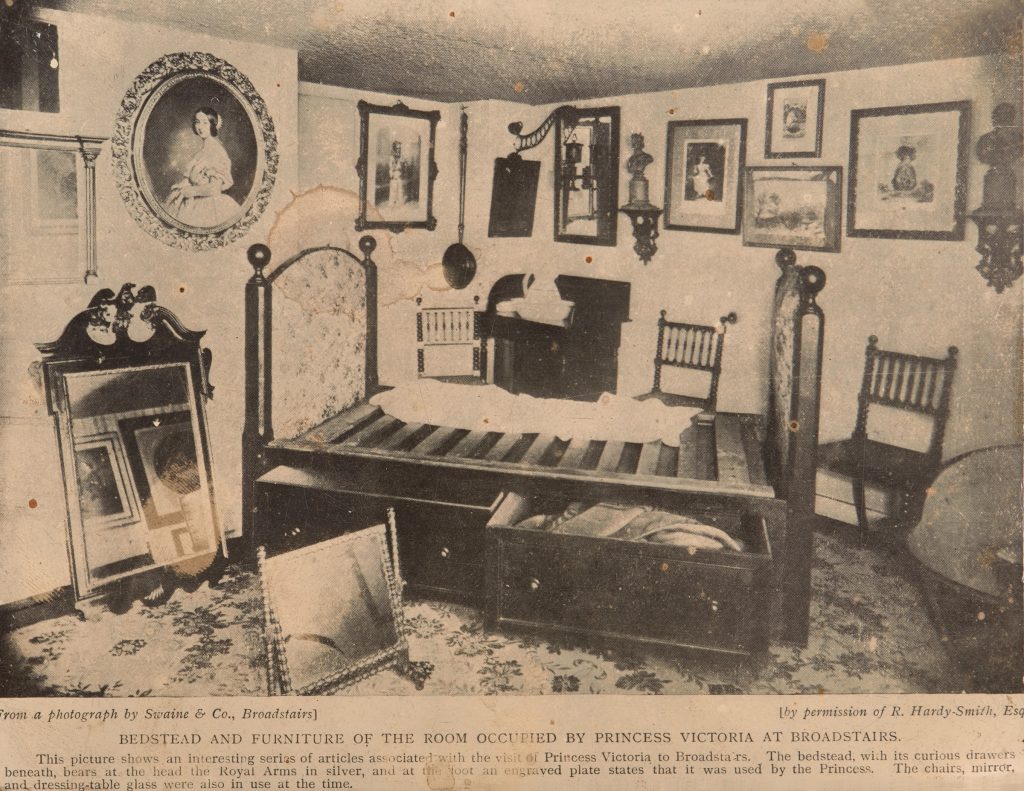 During her childhood at Kensington, Victoria was famously over-protected by her mother, who insisted even that they share a room. The room they had shared was the old "King's Bedchamber" where the young Victoria slept in a fine Parisian-style bed that had been sent by King William IV, at her mother's request, from Windsor Castle. It was from this bed, sadly no longer at Kensington, that she was woken to learn of her accession on 20 June 1837. Amongst a host of emotions she must have felt at this time, it would surely have been a great relief to finally have her own room.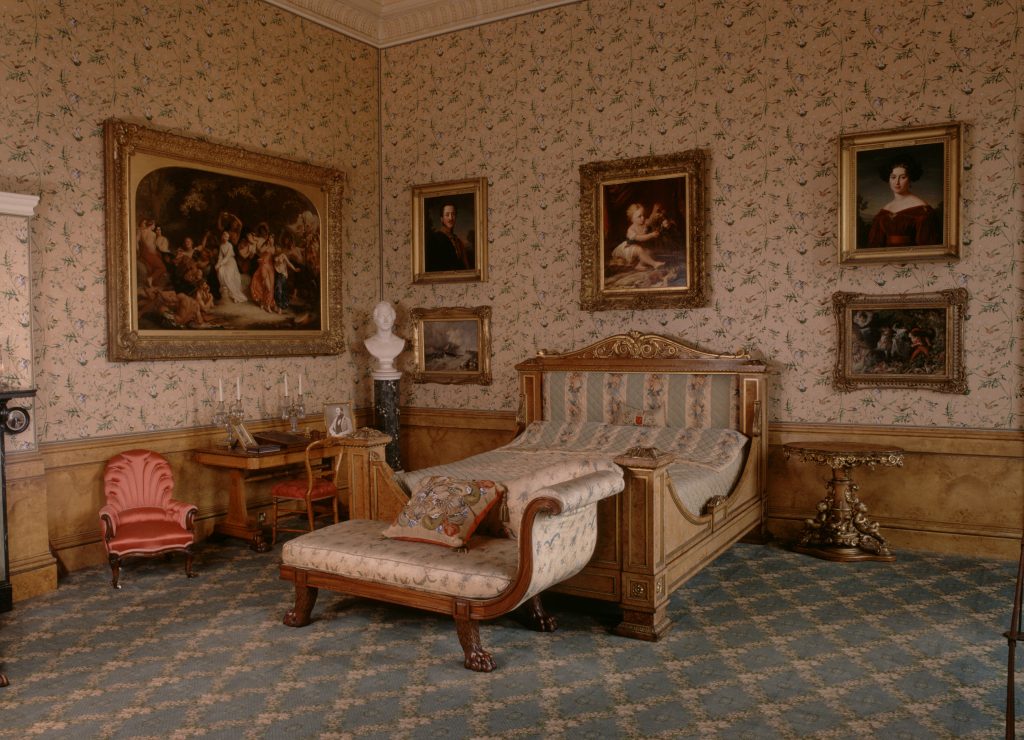 At Kensington we have just returned a rather similar bed to the room where Victoria was born in 1819. Carelessness, or perhaps a very Victorian sense of discretion, meant that the original birthing bed has been lost. As it was unpacked we were delighted to rediscover that this rather smart bed, made originally for George IV's guests, had a little brass plaque underneath, stating that it was used by Queen Victoria for many years. After her all-too-brief honeymoon at Windsor, it was chosen by the young couple as their marriage bed and used by Victoria for much of the rest of her life. Such was Victoria's fondness for this bed, she even kept a photograph of it in a bundle of personal mementos.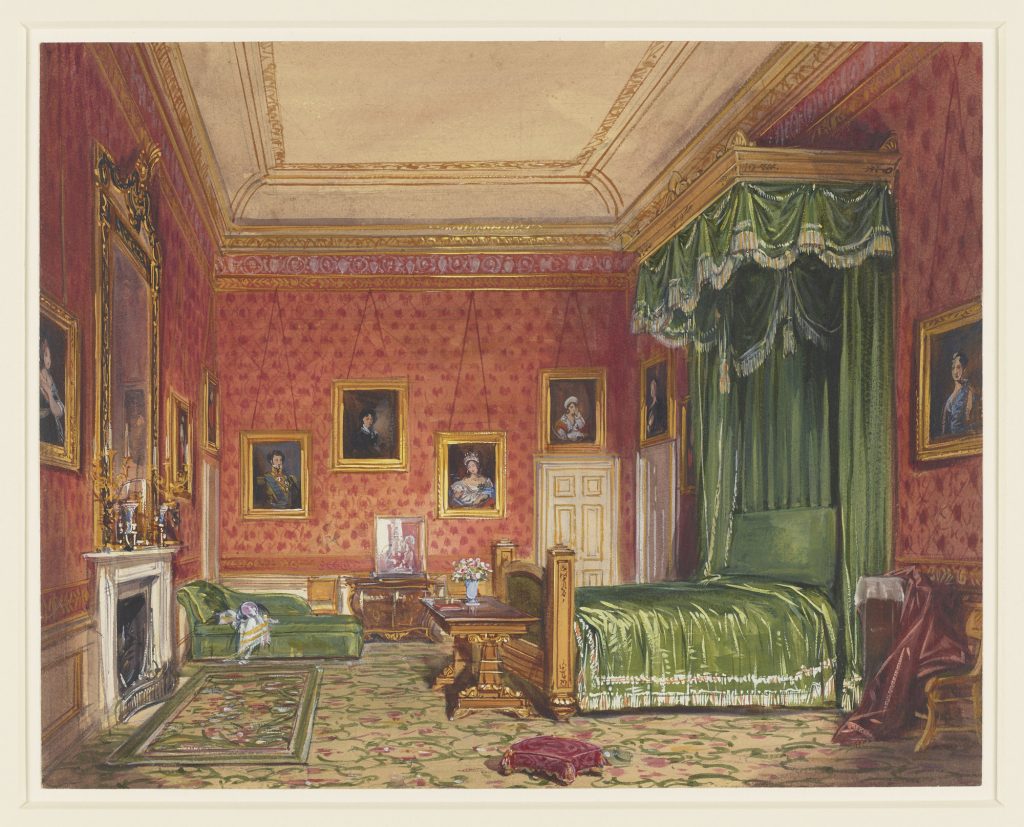 Historian Yvonne Ward has calculated that Queen Victoria spent over six months 'in confinement' during her nine pregnancies, when frustratingly she was unable to fulfil all her duties. Much of this time would have been spent in this very bed, now on display at Kensington Palace in the room in which she was born. Visitors today will likely be struck that such a modest, albeit stylish, bed was used by such an important queen. Not a lofty four-poster, as slept in by her ancestors, but an unassuming, indeed a very bourgeois bed.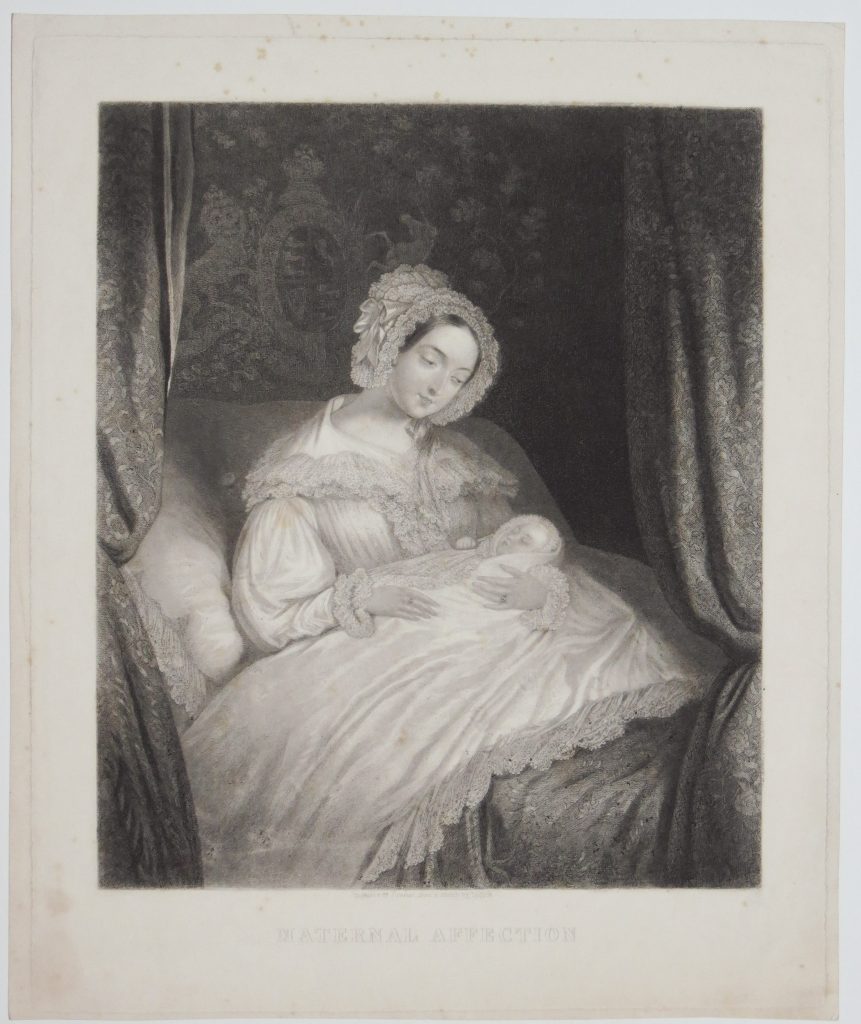 For all her royal status, Victoria's domestic life was in many ways close to the expanding new middle classes. Her many beds reflected the changing role of kings and queens, no longer wielding great personal power, but at last able to enjoy domestic life in private.
The next bed to figure large in Victoria's long life is the simple bed where Prince Albert died in the Blue Room at Windsor in 1861, after his tragically short illness. He had been taken to his favourite room, which ominously had already witnessed the death of two of Victoria's uncles, King George IV and King William IV. The distraught queen kept this room as a 'living beautiful monument'. Every day fresh flowers and hot water were brought to the room, just as when Albert was alive. From this time onwards Victoria had a portrait of her husband and wreath of fleurs immortelles (symbolic of remembrance) attached to all her beds.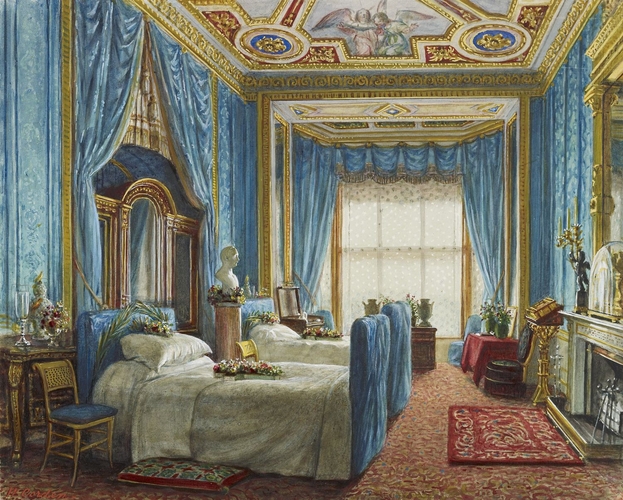 The final chapter of this life in beds is a curious one. Victoria died 40 years after her husband at Osborne House on the Isle of Wight. Remarkably, the large, double bed which we associate with Victoria's death is not actually her death bed. Dr Reid, who attended her final days, moved her into a small bed on wheels, in order make her more comfortable. Afterwards she was returned to the larger bed for her lying in state – appropriately with a portrait of beloved Albert above her head. Today people still come to visit the scene of her final hours, adorned with a great bronze memorial designed by Queen Alexandra.
Over 120 years after Queen Victoria herself opened her birthplace to the public, visitors can once again learn about her early years in the new display Victoria, a Royal Childhood, at Kensington Palace.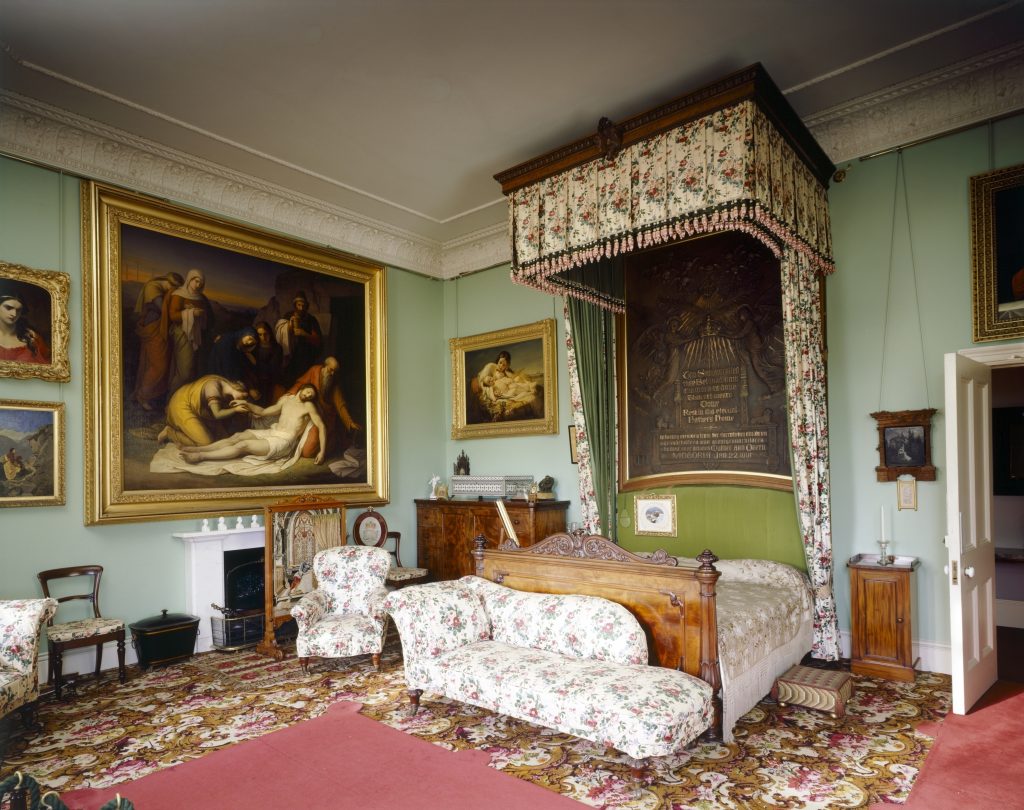 Sebastian Edwards
Head of Collections