While here in the UK some aspects of life are beginning to return a new kind of normal thanks to gradually easing pandemic restrictions, for many of us working mainly from home looks set to remain for a while yet. With this in mind, now seems a good time to look back on one of Britain's less well-known monarchs, who for months on end successfully ran the country largely from home, more than three centuries ago. Deputy Chief Curator and Head of Collections Sebastian Edwards reveals more.
We often run the name 'William-and-Mary' off the tongue as if they were one person, which I have always felt is a raw deal for our second Queen Mary (reigned 1689-94). True they were – uniquely – joint sovereigns who ruled in their own right, and were also first cousins who married. However, King William III (reigned 1689–1702) was not a power-obsessed wife-killer idealised in many works of fiction and film so there really is no excuse in overlooking Mary's individual contribution to history!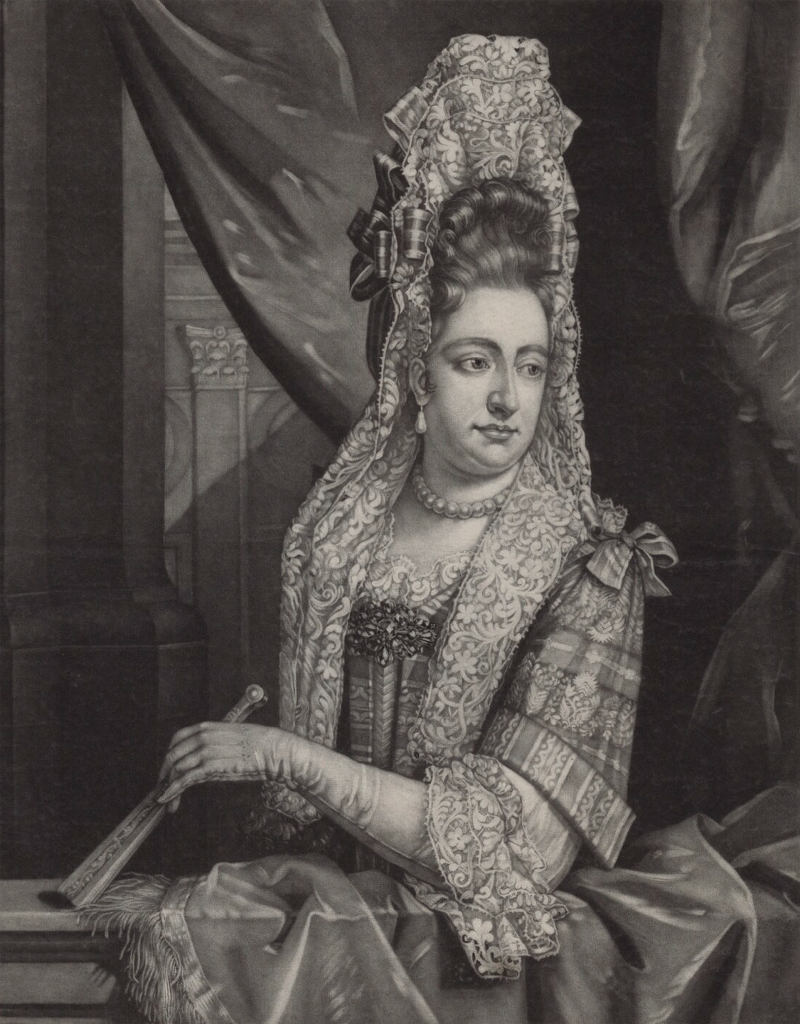 A reluctant monarch
Yet when the pair were invited to step into power by the Government fearful of another civil war following the flight and abdication of Mary's father, James II, in 1688, it is fair to say that Mary was the more reluctant monarch of the two.  Many felt William should rule alone – including William himself – but handing over everything to a foreign-born prince would be a step too far for Britain, as it felt its way towards a new form of constitutional monarchy. To begin with Mary professed much the same view and took some cajoling to rule in her own right, rather than act as a regent, during the King's many absences abroad fighting the European allies of his uncle, King James. In her 1690 memoirs Mary wrote:  
'And my opinion having ever been that women should not medle in government, I have never given my self to be inquisitive into those kind of matters.' 
This was despite the real possibility of William dying suddenly as he defied musket balls, assassination plots and constant ill-health. Fortunately, in the end, Queen Mary agreed to take the reins.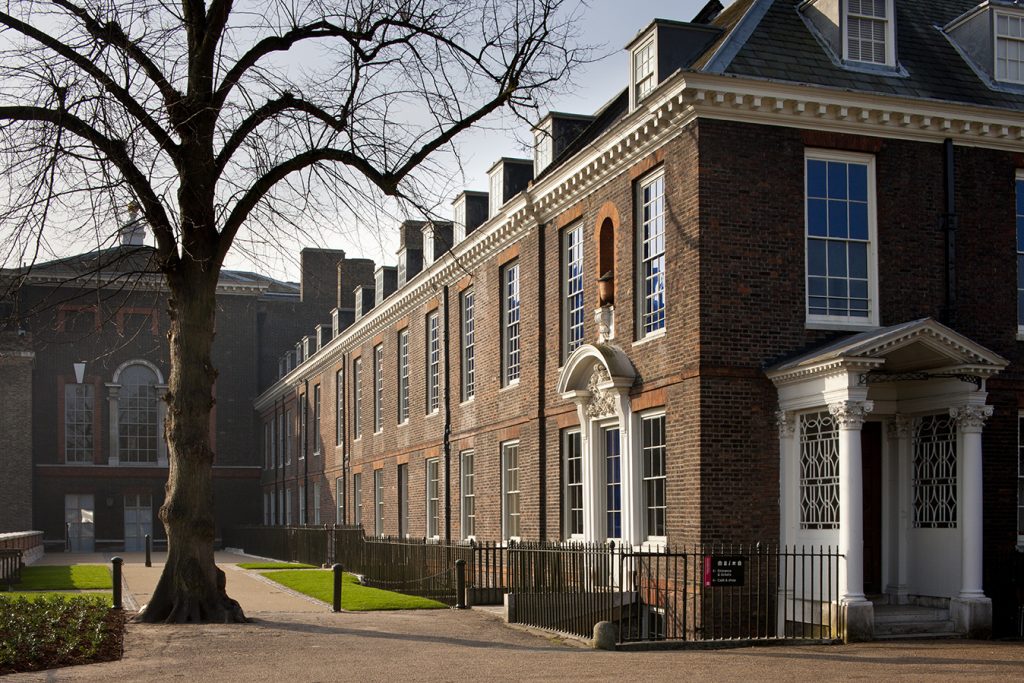 Mary's Royal Residences
Like many couples faced with a sudden move, one of the first tasks was to settle on a new home. Embarrassed by unexpected riches in comparison to their previous life in the Netherlands they settled on two: Hampton Court would become their summer palace, after substantial alterations. In town, Whitehall Palace where Mary spent much of her childhood, was deemed too old and crowded. Instead they decided to buy a modest villa in Hyde Park called Nottingham House, which they then transformed into Kensington Palace. Following the customs of the day, whilst William went off to work defending his two countries, Mary took over their household projects. By royal standards, the house was cramped and decrepit, but she decided to live-in whilst the builders extended the old house, starting with her own apartments. 
Like much home–building not everything went to plan. At both Hampton Court and Kensington there were major building collapses as labourers were hurried to complete work over very cold winters. Mary rushed to see the disasters which had caused casualties and privately berated herself for the folly of rushing along such 'vanities'.  
At Hampton Court the royal couple's ambitions were so great that Mary decided to set herself up very comfortably in the old Tudor water gate to oversee work. This glorified site hut, as a colleague once called it, included her lavishly decorated and ultra-modern Water Gallery, as the remodelled water gate was called, which contained a gallery. Mary also had her own ornamental dairy at the palace, long before Marie Antoinette's, and a bathroom finished with a daybed and hot running water. Meanwhile at Kensington she soon outgrew her first small apartment and began extending it on a grander scale than the King's.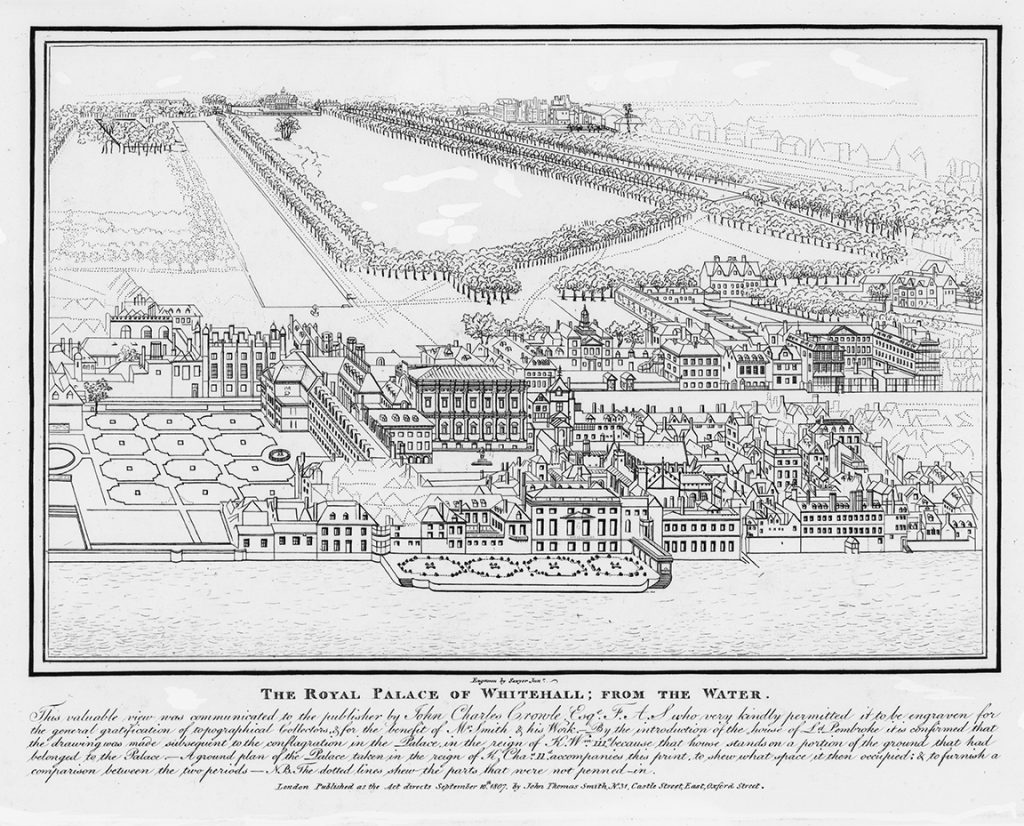 The Queen's Rooms
The most striking of her new rooms was her gallery, the likes of which no one had seen before in England. Mary stuffed this long room with all manner of decorative objects rather than the more-usual pictures. The effect – alas long gone – must have been kaleidoscopic. Although essentially a private space, we should not imagine for a moment that Mary was a spendthrift. Her apartments were where a queen would play out her powerful role, particularly amongst her circle of influential aristocratic women; it was also somewhere to express her own taste and social refinement. In this one room were 144 pieces of highly-prized porcelain from China and Japan, bought in trading port of Amsterdam, much of it arranged on shimmering, Japanese lacquer cabinets. 
Owning such beautiful but essentially useless objects revealed Mary as a leader in fashion, wealth and education – 'virtues' that were expected of her. However, in the little corner closet were more practical wares including tea things and shelves of books, although her eyesight was poor and she had to rely on readers at times. These titled women were too discreet to give away what went on in Mary's rooms in their private papers, but such objects reveal how she would have spent her day with her high-ranking servants. Typically for a queen she always had company. Mary lamented in her memoirs: 'From 6 in the morning till night I was never alone'.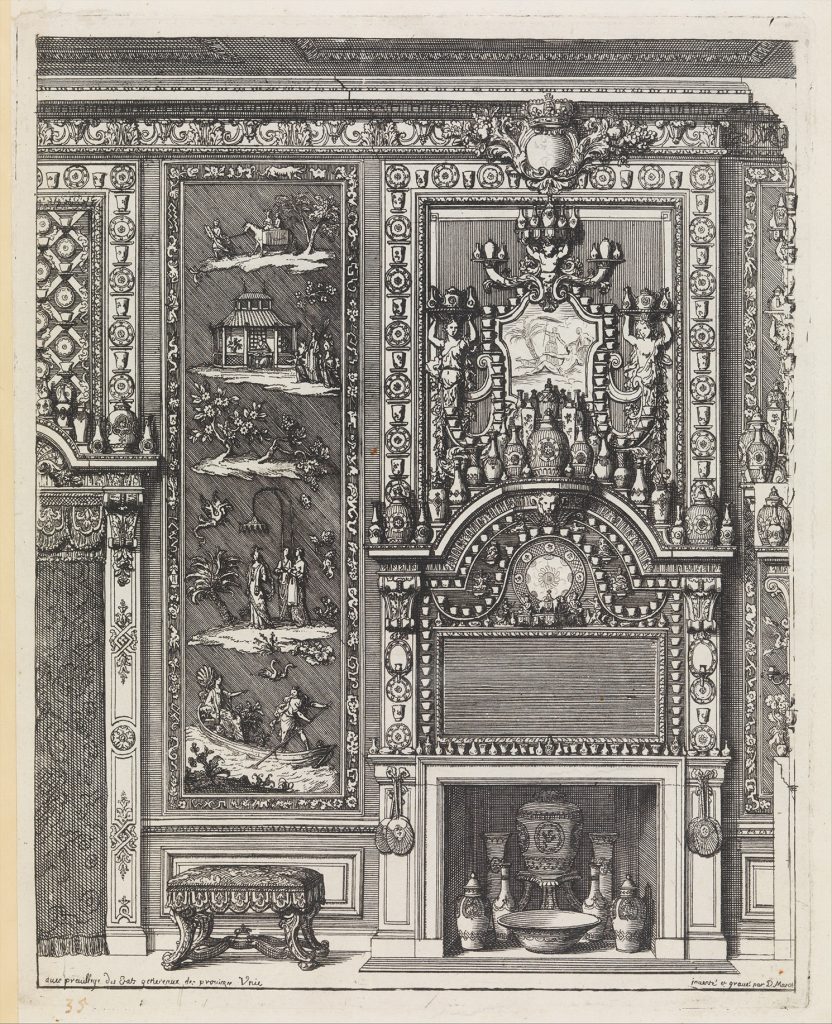 Ladies of Leisure?
If the Queen did not want her business overheard by the 'below stairs' servants she could prepare the tea herself. Over conversations her circle of female companions would occupy themselves at 'women's work', which was the contemporary term for fine needlework. This would often be exchanged as gifts or used to decorate their own homes if they were skilled enough. The author Daniel Defoe noted a bed at Hampton Court that was 'of her own work, while in Holland, very magnificent', although professionals supplied the large amounts of embroidery at Kensington: probably the new Queen had to dedicate more time to state business. The royal cabinetmaker made Mary a special frame for her needlework and fine marquetry tables with an 'engine to create fringe upon': a small loom for another popular pastime.  
Mary was also an enthusiastic card player and on occasion enjoyed dancing in public. Although her ladies' duties were to serve the Queen and keep her company, they too wielded influence and even political power through their husbands, as well as the marriage alliances of their children. Their significant personal patronage was played out from rooms like these, as much as in the formal rooms of state which the Queen shared with the King. However, despite an awareness of the political importance of courtly entertainments, Mary also had strong religious beliefs which caused her to question her practices. Much of her time was given to private prayer, and on at least one occasion she took a fire at the palace as a message from God:  
'But of how litle [sic] continuance are all worldly contentments. I confess I had to much in the convenience of my house and neatness of my furniture, and I was taught a second time the vanity of all such things by a fire the 9th of November which burnt one side of the House at Kensington. …This has truly, I hope, weaned me from the vanities I was most fond of, that is ease and good lodgings' [Queen Mary, October 1692] 
The Business of Queenship
Important as pastimes were to Queen Mary and the political realm, when William was away overseas she had to take on the full burden of state business from privy council meetings to closet meetings with ministers. Her luxurious surviving desk reminds us how with William away she would personally sign appointments and warrants and was in constant touch writing to her family using an international network of messengers, the internet of the day.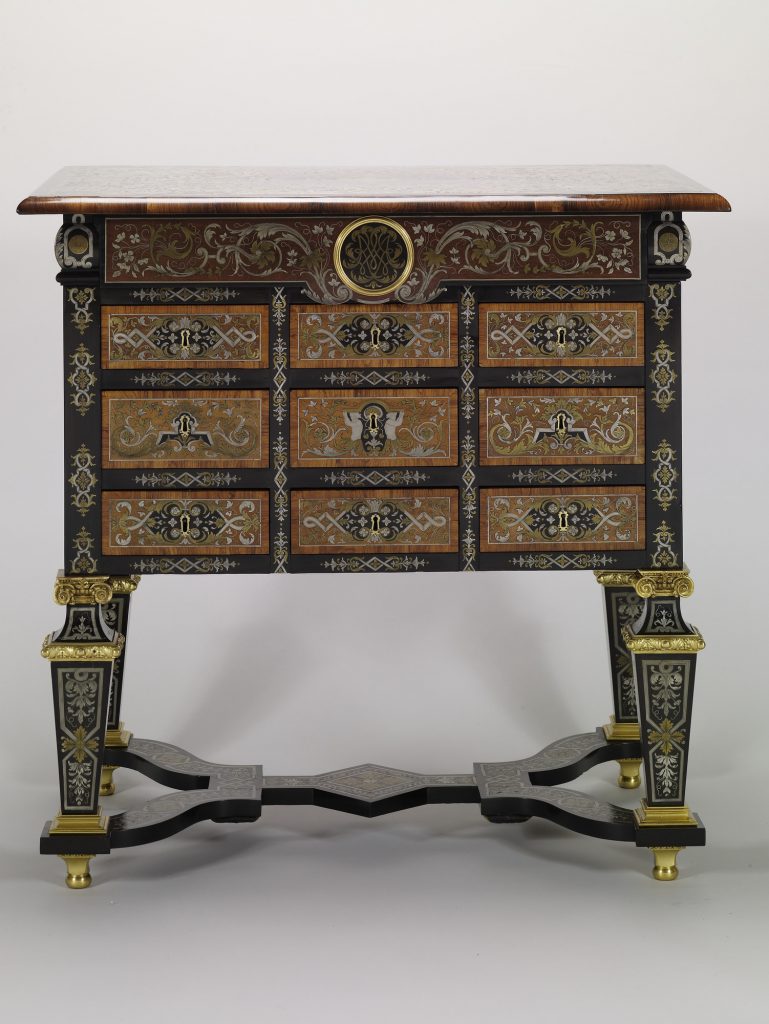 A Tragic End
Tragically Mary's domestic life encompassed by her homes was brought to a sudden end by smallpox, the deadliest virus of the day, which made no distinction between a princess or a pauper. At the age of only 34 she was taken suddenly ill with a fever and within a week she lay dying in her bed at Kensington, with William tending her in a low pallet bed at her side.  Her devoted husband was devastated by her loss and had her rooms shut up and left untouched for several years, rather like Dickens' Miss Havisham. However, during her short reign, Queen Mary had quietly contributed much to the revival in popularity of the monarchy in Britain as it made its wobbly way towards the successes of the following century. 
Sebastian Edwards, Deputy Chief Curator and Head of Collections