Back in 2015 HRP was awarded Independent Research Organisation (IRO) status by the Arts and Humanities Research Council (AHRC). It means that we're eligible to bid for research funding from bodies like the AHRC and so since then we've all been busy developing ideas for exciting research projects to help us explore new aspects of the palaces' histories.
Now we're excited to announce that we've had our first major funding success as an IRO! Curator of Historic Buildings, Dr Alden Gregory, has been awarded funding under the AHRC's Leadership Fellows scheme for his research project called Portable Palaces: Royal Tents and Timber Lodgings, 1509-1603. He'll spend the next year and a half researching the tents and temporary buildings used by the Tudor courts in order to understand their architectural significance, how they were used and what they represented.
You may be wondering why HRP is interested in tents when we have six amazing palaces to look after. Well there are some very good reasons. First, and importantly, we're approaching the 500th anniversary of the Field of Cloth of Gold, the meeting that took place just outside Calais in 1520 between Henry VIII and Francis I, King of France. It took its name from the array of fabulous golden tents that housed the two kings' entourages and if you've visited Hampton Court Palace you may have seen the famous painting of the Field of Cloth of Gold in our Young Henry exhibition.
Second, and no less importantly, by researching the royal tents we will gain interesting new insights into the architecture of our palaces, the ways the palaces functioned (especially at times of celebration or unrest), and the methods by which the Tudors conducted politics through itinerancy and displays of wealth and magnificence.
In July 1553 for example tents were supplied to the Tower of London from the royal wardrobes to house the extra servants and soldiers needed to guard and attend to Lady Jane Grey. This episode shows the Tower in a different light; as a dynamic, bustling fortress struggling to cope with the demands of the extraordinary events it was playing host to. These were probably fairly ordinary tents by the standards of those that regularly housed the king or queen on their travels. Their tents were incredible and vast structures that lived up to the description of 'portable palace'. Individual tents made from the finest fabrics acted as great halls, great chambers, galleries, bed chambers and stool closets (or toilets). They often connected via corridors to timber lodgings, ingenious timber-framed buildings designed to be transportable. One of these is described in the inventory of Henry VIII's goods that was made after his death in 1547 as a 'timber house all of fir painted and gilded with a square tower at every end and corner all covered with white plates scallop-wise and ceiled within with paste work painted, the windows of horn, with all [the heraldic] beasts, vanes and devices belonging to it'. This was Tudor glamping at its most luxurious!
Alden will be writing regular posts about his research for this blog so do keep an eye out for updates.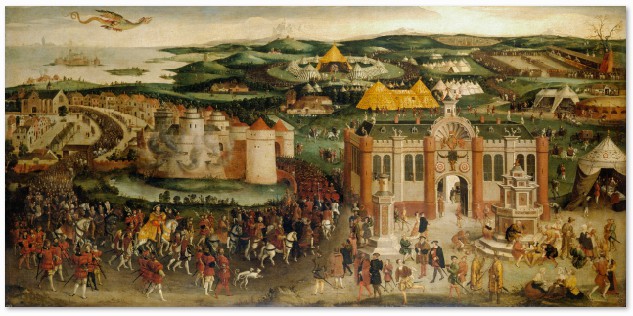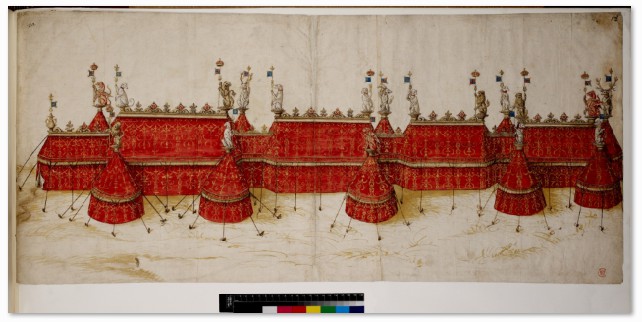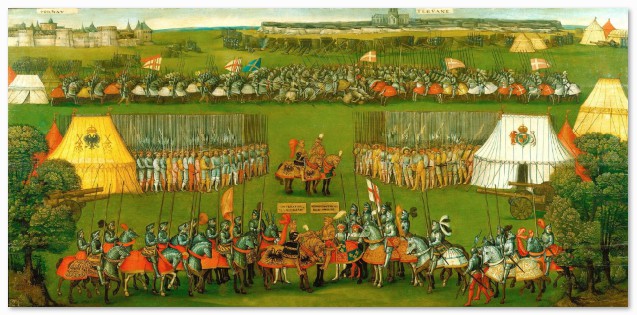 Alden Gregory
Curator of Historic Buildings