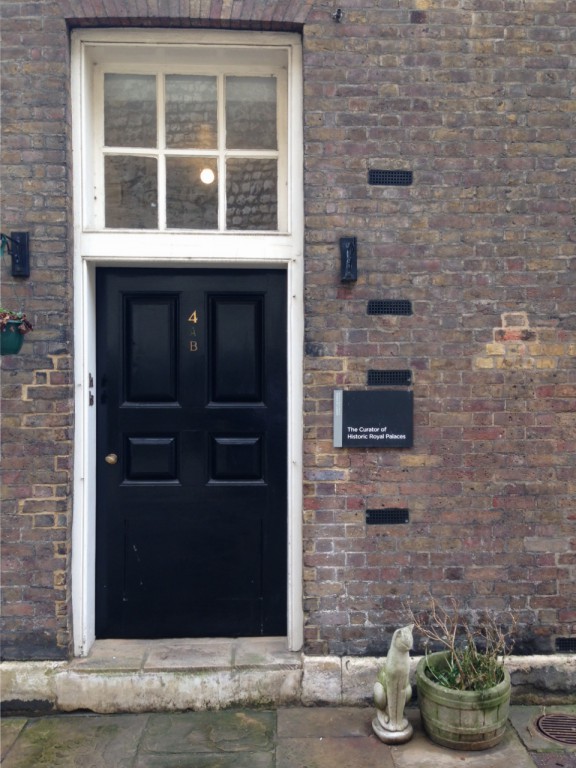 This sounds like the sort of thing it's probably best not to confess to the general public, but I'm not taking a leaf out of this señor's book.  In fact, my absence is actively encouraged by my superiors at HRP, who have set up special 3 month periods of Research Assignment, which all curators can take advantage of.
All curators in all museums undertake research, a lot of the time. Sometimes this is small pieces of research relating to a specific enquiry or object; sometimes it's larger projects relating to an exhibition or publication. Either way, it's usually fitted in around our other work, which includes collections management and cataloguing, public engagement such as talks and tours, organising the logistics relating to displays and loans, and an awful lot of emails.  The beauty of Research Assignment is that all of this is taken care of by a colleague, who I like to think of as a roving curator (which sounds very romantic) and is actually known as a 'Curator without Portfolio' (which sounds a lot more professional), leaving the curator on Research Assignment free to pursue their project. Pretty nice, right?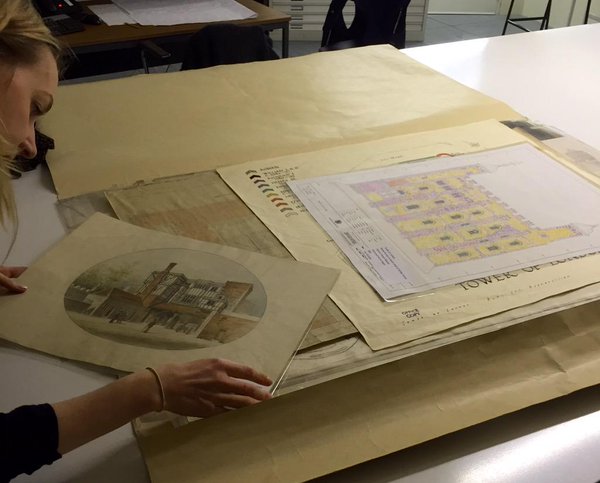 My chosen research topic is the restoration and renovation that took place at the Tower of London in the late Victorian period. While the buildings themselves betray lots of evidence that this happened, I'm interested in how and why it went ahead at a time when there was increasing public opposition to these kinds of projects.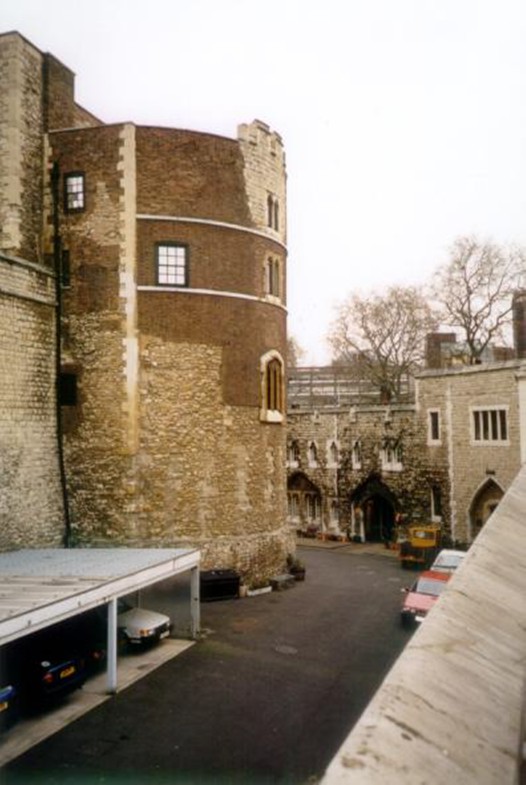 Therefore I'm particularly focussing on the architectural drawings showing planned restoration work, and the correspondence in the files of the Office of Works, which was the government department responsible for the Tower at that time.
As Curator of Architectural Drawings at HRP I'm quite used to looking through collections of images relating to building work, but it is a real treat going to The National Archives to investigate the written files. Research like this is detective work, going through piles of letters searching for the odd comment or reference that offers clues as to what was going on behind the scenes. Even though these are official documents rather than personal papers, it is still possible to get a real sense of the personalities of the people involved, and the relationships, frustrations and successes that were a part of daily work.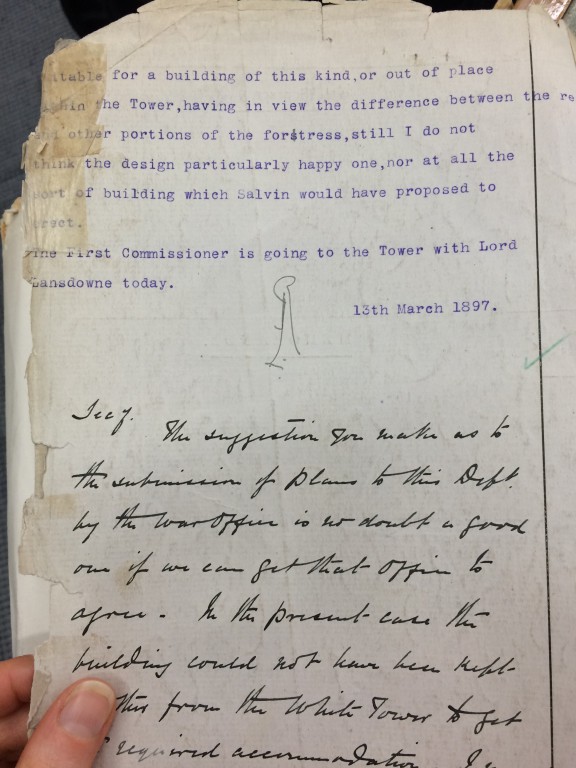 Research Assignment sounds like a luxury and to some extent it is. My colleagues in other institutions often express envy at the opportunity HRP curators have to pursue their projects unimpeded by their regular work. At the same time, research isn't simply a curatorial indulgence, or time off from 'proper' work. Yes, research is one of the most enjoyable things we do, but it's also one of the most challenging, and one of the most productive.  It helps us do our jobs better by increasing our understanding of the palaces in which we work and the objects we look after. This knowledge is then shared in different ways—in conference talks and academic papers, but also in the way we interpret and explain our sites to our visitors. It provides us with inspiration for new themes and exhibitions, and means that the way we think about our palaces is never static, but always changing in response to the discoveries that we make.
Check back in June, when my colleague Daniel Jackson and I will be updating you on the outcome of our Research Assignments.
Roisin Inglesby
Curator of Architectural Drawings