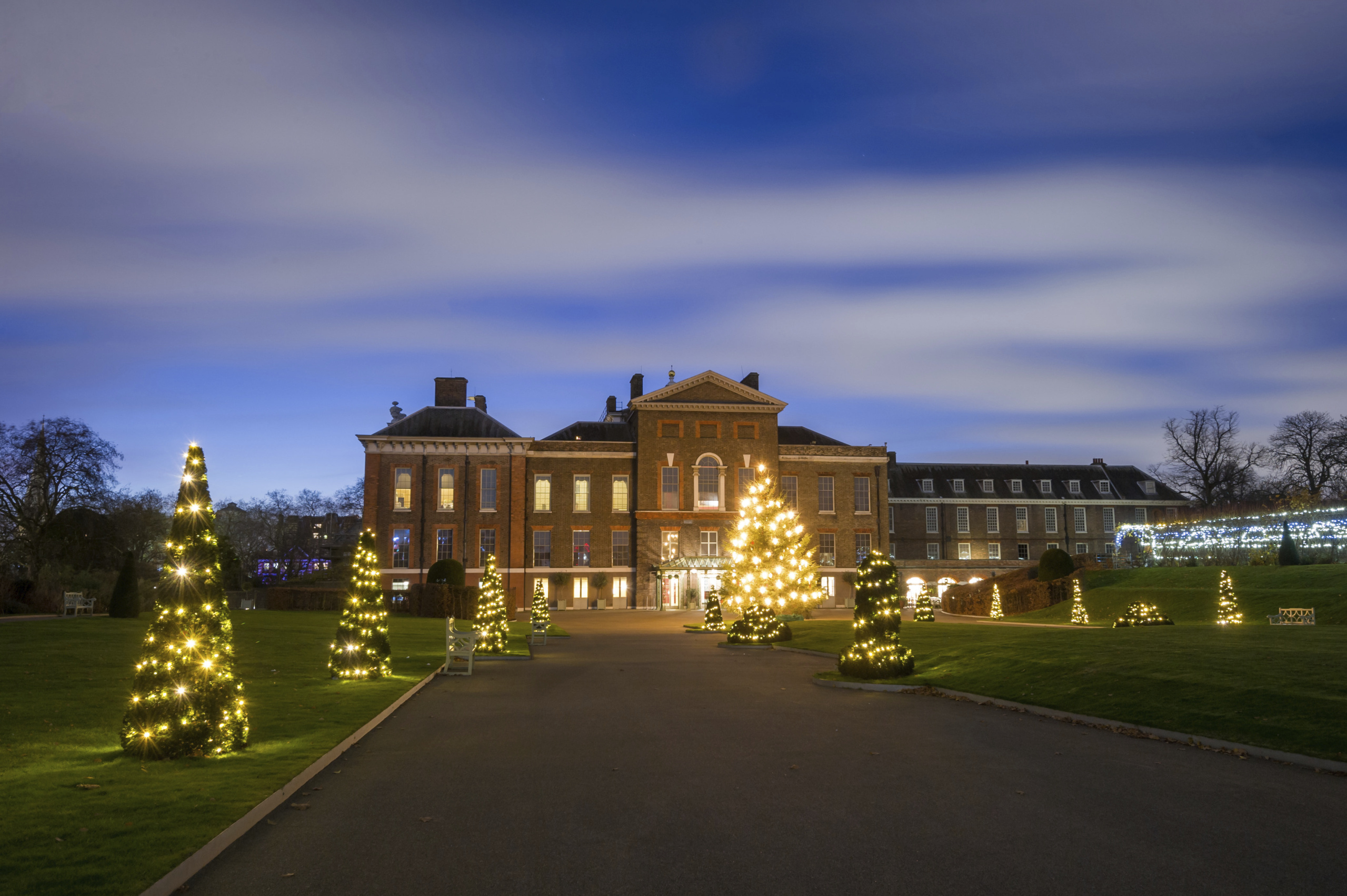 All of the curatorial team at Historic Royal Palaces wish all of our readers a very Merry Christmas!
Many of us may have had the misfortune to meet a boring person (maybe it is the same one) who decides to mention every single year that "we have Christmas trees now because Prince Albert (who was German) first brought the idea of Christmas trees with him when he came to England".
Every time I'm told this story, I want to stop them in their tracks and correct them. I don't though, as I really don't want to ruin their Christmas. Everyone deserves to feel a little smug sometimes. This restraint has earned me the indulgence of droning on boringly myself and tell you about royal Christmas trees.
There is, of course, an element of truth to the whole Albert Christmas tree thing. Certainly, trees became popular across Britain because in 1848, an engraving of Albert, Victoria and their children round a Christmas tree was published in the Illustrated Evening News. The picture so charmed the British public that they heartily adopted this very typically German practice.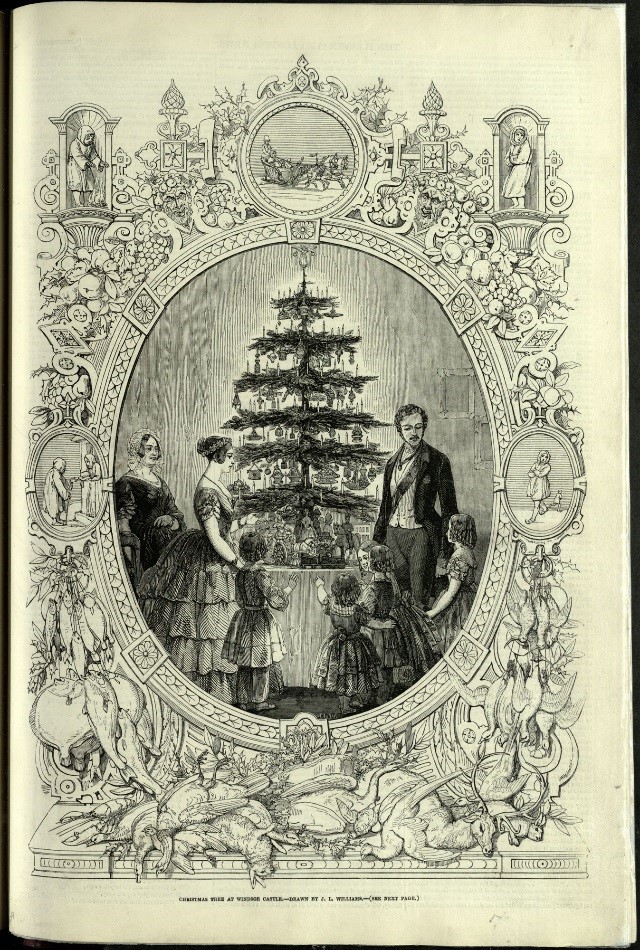 The picture must have been of the children's Christmas tree. Victoria and Albert gave each other so many and such large presents that they each got their own trees, whilst the children shared one between them.
Queen Victoria describes her seven (there would eventually be nine) children receiving their Christmas presents in 1848:
"The 7 Children were then taken to their tree, jumping & shouting with joy over their toys & other presents. The Boys could think of nothing but the swords we had given them & Bertie of some armour, which however he complained, pinched him!"
Actually, Victoria had seen Christmas trees with presents underneath them throughout her childhood. After dinner on Christmas Eve her mother would ring the bell three times and Victoria and the other guests, which included her half siblings, and later on the Conroy family, entered the dining room in their apartments at Kensington Palace. There they would find trees decorated with candles and sugar ornaments on tables laid out with gifts. Even her beloved spaniel Dash got presents under a tree, which in 1832, "were, a basin of bread and milk, three Indian-rubber balls, and two bits of gingerbread surrounded with branches of holly and candles".
This was not exclusive to Kensington; Queen Adelaide would set up a Christmas tree every year in the Dragon Room in Brighton Pavilion and invite children from the town inside for dancing and presents.
Queen Charlotte started this tradition years beforehand. Each year at Windsor, the King and Queen organised an event called the Royal Bounty where poor children were given dinners and certain children were invited to visit the Queen. In 1800, Georgina Townsend recalls one such occasion:
"Christmas evening in a German fashion. A fir tree, about as high again as any of us, lighted all over with small tapers, several little wax dolls among the branches in different places, and strings of almonds and raisins alternately tied from one to another, with skipping ropes for the boys, and each bigger girl had muslin for a frock, a muslin handkerchief, a fan and a sash, all prettily done up in the handkerchief, and a pretty necklace and earrings besides. As soon as all the other things were delivered out by the Queen and the Princesses, the candles on the tree were put out and the children set out to help themselves which they did very heartily".
So, it is the mild, meek and ever charitable Queen Charlotte who must be accorded the accolade of having introduced the Christmas tree to Britain and not Albert or Victoria. It is of course quite irrelevant which royal had the first Christmas tree, but highly relevant to consider that so much of our past and so much of our current culture that we think of as "quintessentially British" is because of a rich history of intermingling with Europe.
Polly Putnam
Collections Curator