Blackadder calls George III "As loony as a loon on loon pills!" and this is probably how most of us think of him. It's certainly what I get most enquiries about.
Poor George III really did suffer from appalling episodes of mental illness in his later life. His outbursts were violent and some of his treatments were brutal. However, George III was so much more than a sick man; he was a highly intelligent one and was always fascinated and enthused by all subjects he turned his mind to. So, at Kew this year in our celebratory Glorious Georgian displays, I chose objects illustrating his cleverness and aptitude.
I am particularly fond of these mathematical exercises mostly because I am rubbish at sums, drawing and anything involving a protractor so I am most impressed.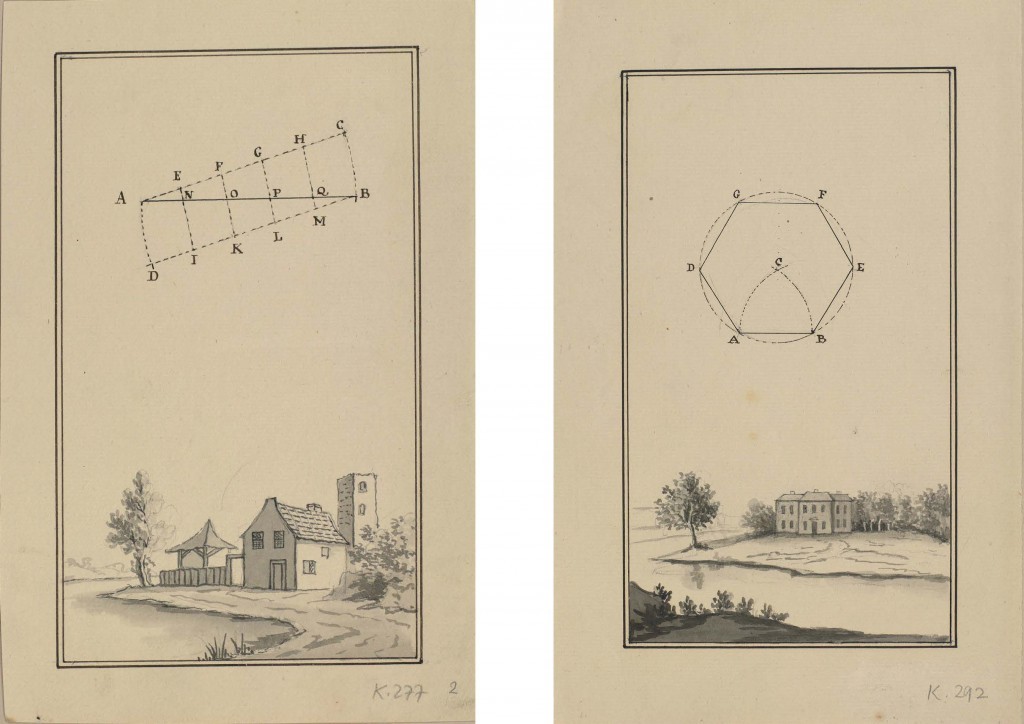 We have two of these on display at Kew but there are about forty in the Royal Collections at Windsor. We have them thanks to Queen Charlotte, who found them in a drawer at Windsor.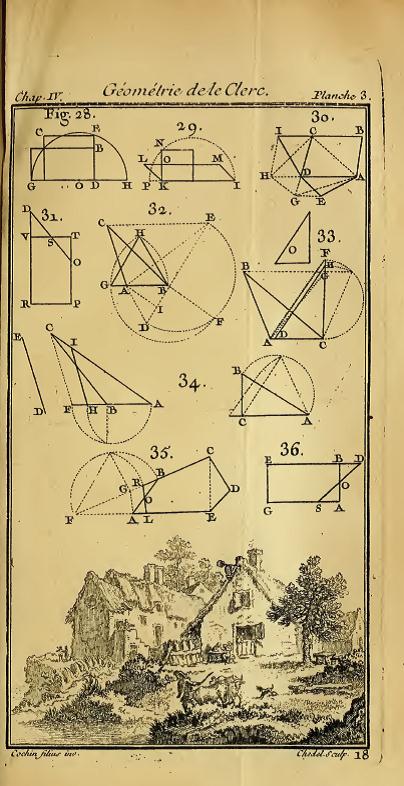 Each has a pretty landscape and then something geometrical at the top.  They are based on Sebastien Le Clerc's Pratique de la Géométrie (1699) which was the standard text book on the subject.  Our current day Kew Palace is where George III received most of his lessons. I love to think of him painstakingly drawing each landscape and fumbling over the geometrical shapes, whilst trying not to spill ink over Le Clerc's pretty but rather dry mathematical tome.
Maths was only a small part of his education and his lessons lasted from seven in the morning until ten at night. He received instruction in natural philosophy, fencing, music and dancing. He was also taught technical perspective drawing by Joshua Kirkby and artistic drawing by Joseph Goupy. One of his boyhood homes, The White House at Kew, had an entire floor dedicated to accommodating scientific instruments for lectures and demonstrations. His favourite lessons were in architecture, something he took into adulthood, employing William Chambers to give him lessons three mornings a week. George III would also take a close interest in the building projects at Kew and at Windsor.
George III turned his boyhood education and interests into public policy.  He founded the Royal Institution in 1799 for "the application of science into common life". He was also an active patron and fellow of the Royal Society, he kept a close eye on the current scientific debates and provided new accommodation for them in Somerset House which was designed by William Chambers.  The Royal Academy for art and architecture was also housed there.  He founded the Academy quite early on in his reign in 1768, fulfilling a wish of his father, Frederick to found a society for artists.  All of these activities point towards a monarch of astute mind who recognised the importance of the arts and sciences for the betterment of the nation. Indeed, under George III Britain saw unprecedented economic and cultural growth because of improvements in both these areas. Not bad for someone mad, eh?
Polly Putnam, Collections Curator
Follow me on twitter @curatorpolly
Kew Palace is open every day from 10 am -5.30pm until 28 September 2014. Entry is free with a ticket to the Royal Botanic Gardens.
To find out more about our Glorious Georges Season go to
www.hrp.org.uk/discoverthepalaces/thegloriousgeorges/