The shows at London Fashion Week are always full of smart historical references, and this week's online events for the Autumn/Winter 2021 showcase were no different! We asked our curator Polly Putnam to cast her expert eye over the (digital) catwalk — here's Polly's round-up of some of the historical fashion influences she spotted in the new collections on display…
I couldn't have been more pleased when the social media team assigned me to cover London Fashion Week; I love finding historical references in the present day, and fashion designers tend to do this really cleverly. Here at HRP one of the many reasons why we look after the Royal Ceremonial Dress Collection is so that designers can be inspired by it, and this London Fashion Week designers referenced Regency, Tudor, Medieval and Victorian styles. Here are six of the collections that stood out for me.
1. Art School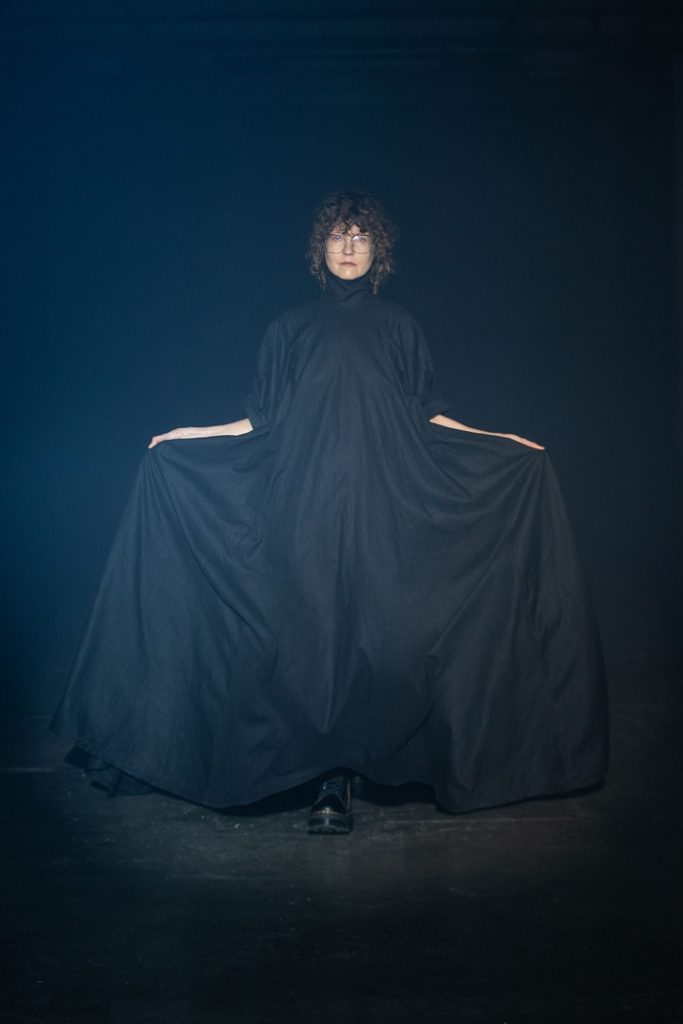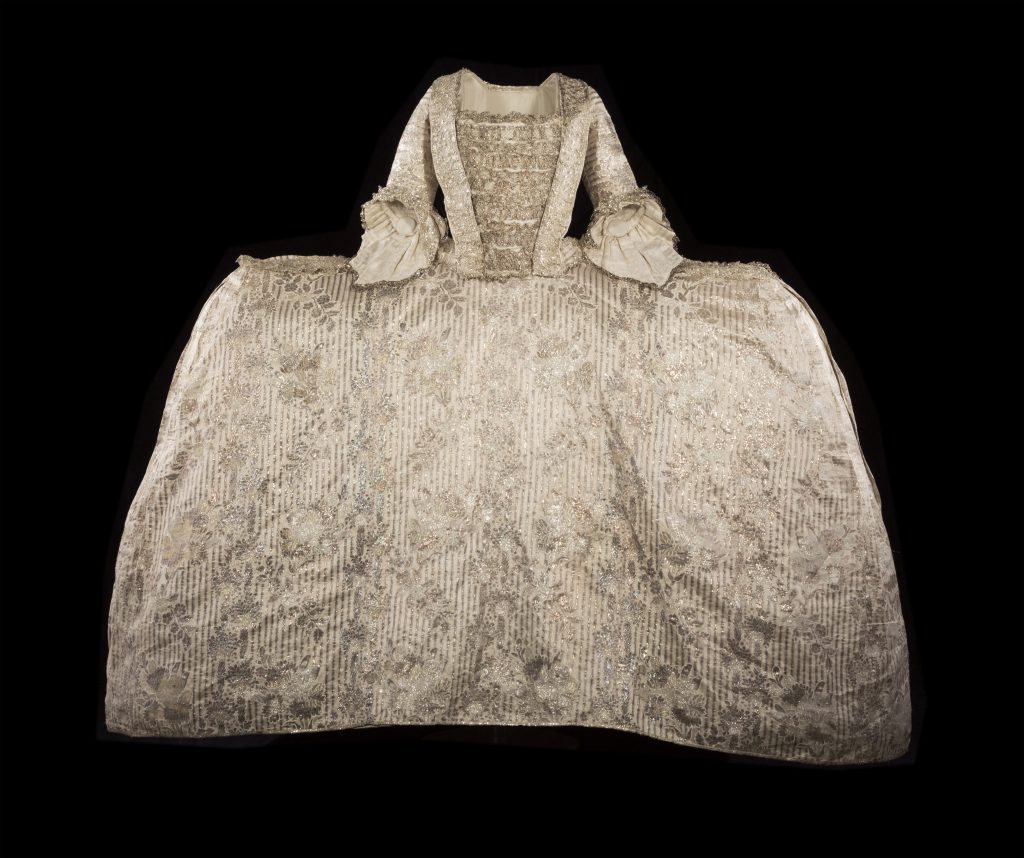 Eden Loweth's pieces for Art School's show were designed to be a "message of hope" for people of colour and the LGBT+ community. This dress is all about marginalised communities taking up space, making it reminiscent of mid-1700s court dresses, which could be up to 3 metres wide! Large hoops were worn underneath, to hold up the vast quantities of fabric. These dresses were all about jostling for attention and power in a crowded palace.
This mantua in our collection dates to about 1760, and belonged to Lady Mary Rockingham. The fabric is woven with thread made of real silver, so it would have sparkled in the candlelight of a crowded ballroom.
2. Erdem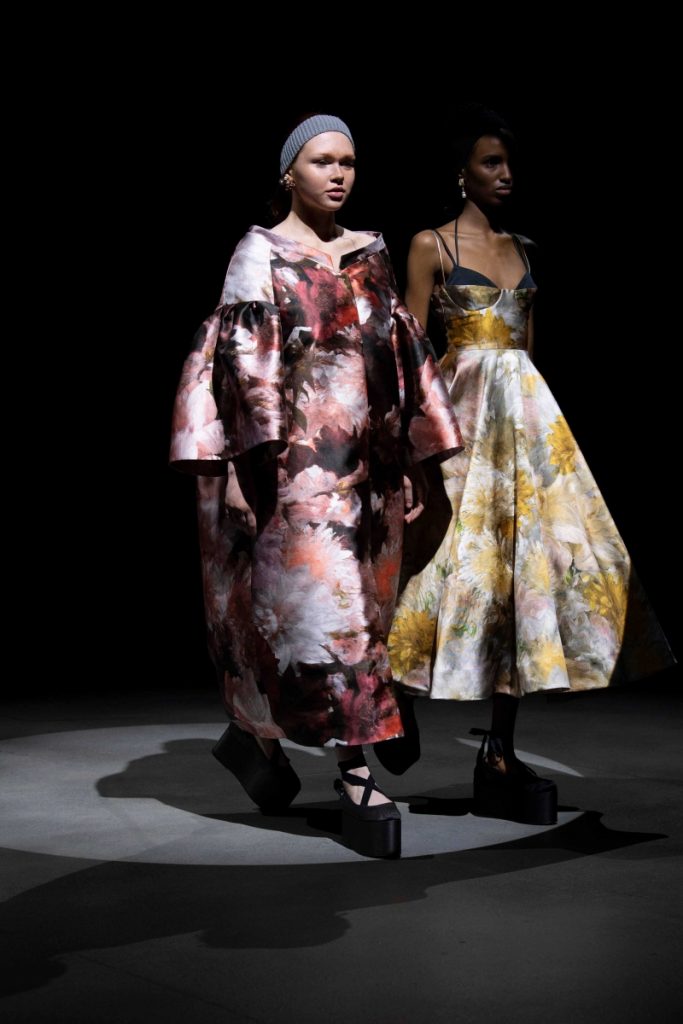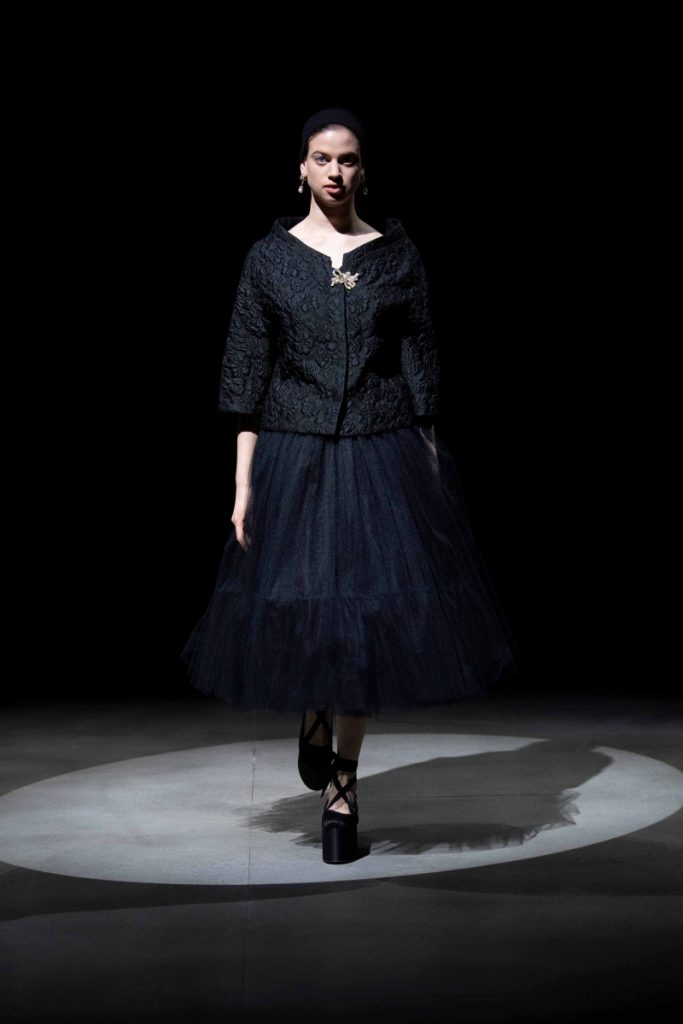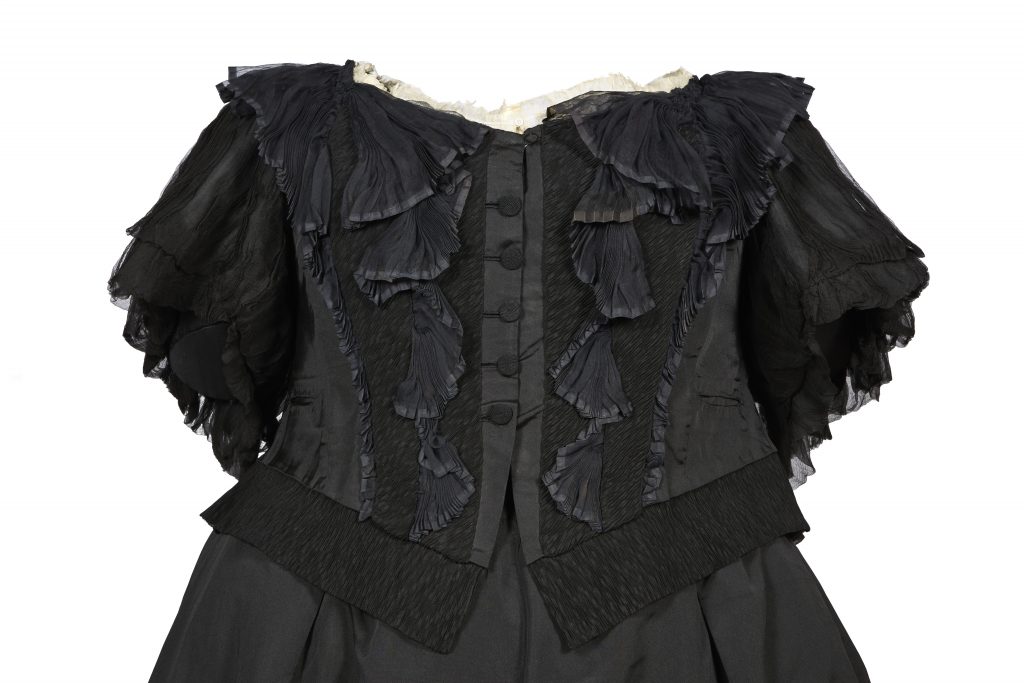 Erdem's show included two looks which reminded me of Queen Victoria's mourning wardrobe.
Apart from being black, both looks had wide necklines and were beautifully embellished. The jacket is made from a luxurious quilted fabric, and despite being unquestionably glam both of these looks seem to be quite comfortable.
Queen Victoria's mourning dress followed a similar formula. After Albert's death in 1861 she wore nothing but black mourning clothes and even stopped wearing tight corsets. But that didn't mean she stopped having a sense of style! Her bodices were flatteringly shaped and trimmed with expensive beads and lace, which her dressmakers sourced from Paris and smart London shops like Liberty.
3. Matty Bovan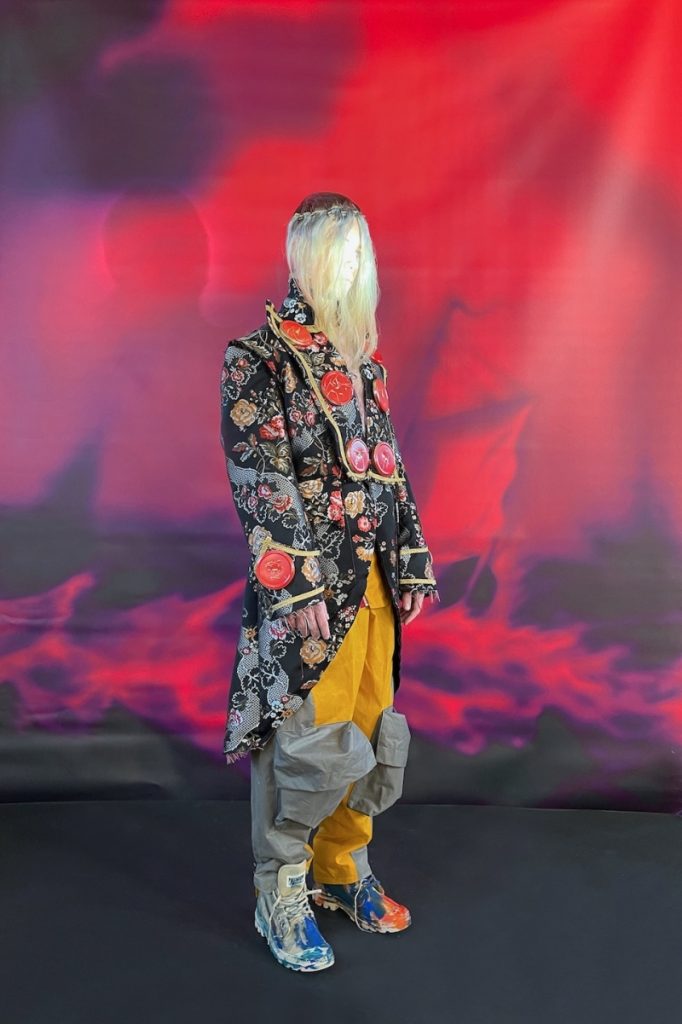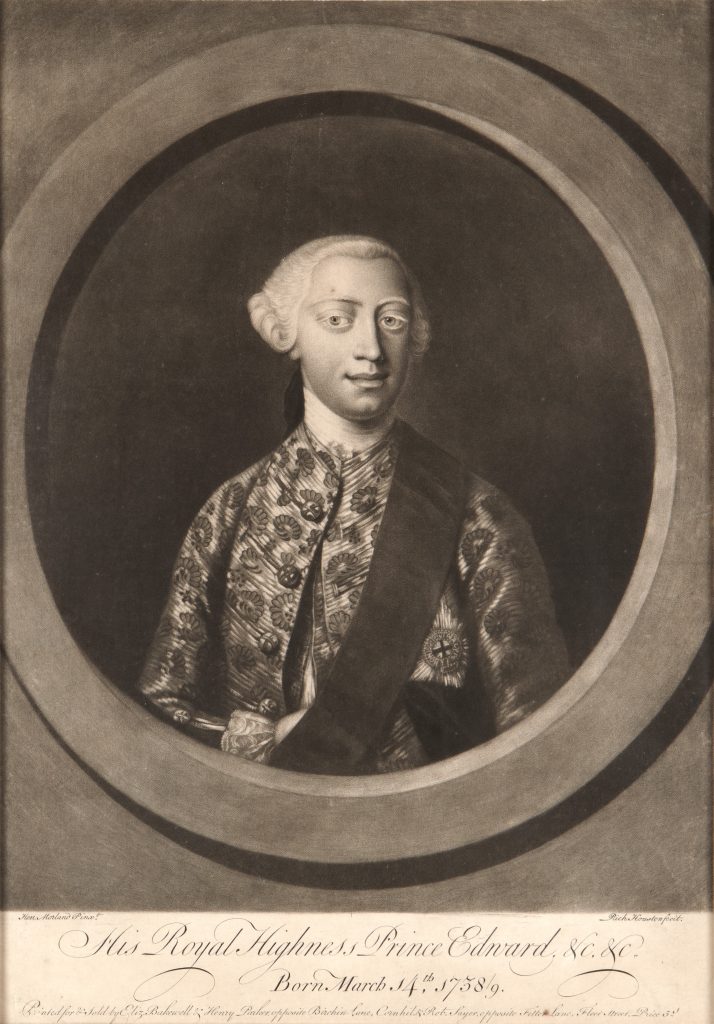 Matty Bovan is known for making fun references to historical fashion, and this particular jacket is based on Georgian naval uniform. However, instead of the sombre blues associated with the Royal Navy he has created it in a vibrant 1750s-style patterned fabric.
Bold patterns like these were popular for menswear from the 1700s until the mid 1800s. In the accompanying print, George III's uncle, Edward Duke of York is wearing a similar strikingly patterned suit.
And there's more! Here are a couple of other examples of glam menswear from our collection…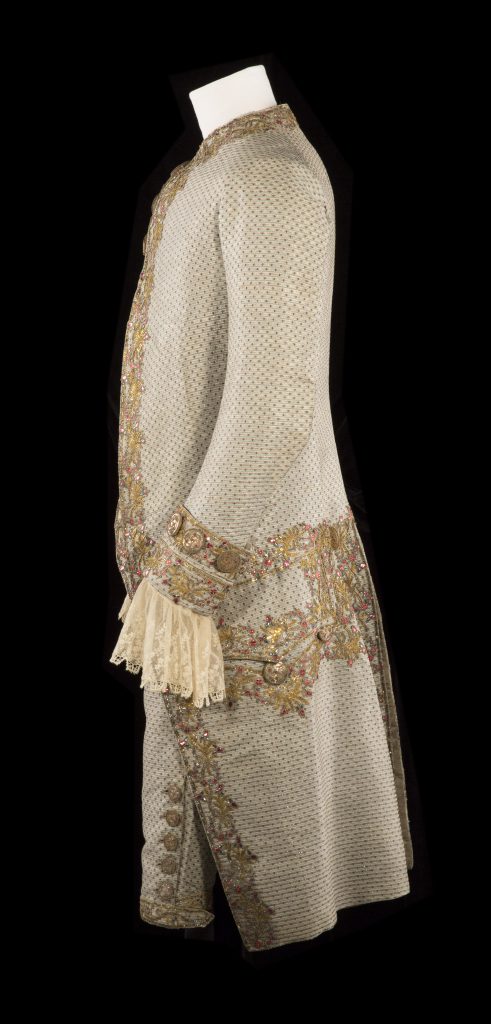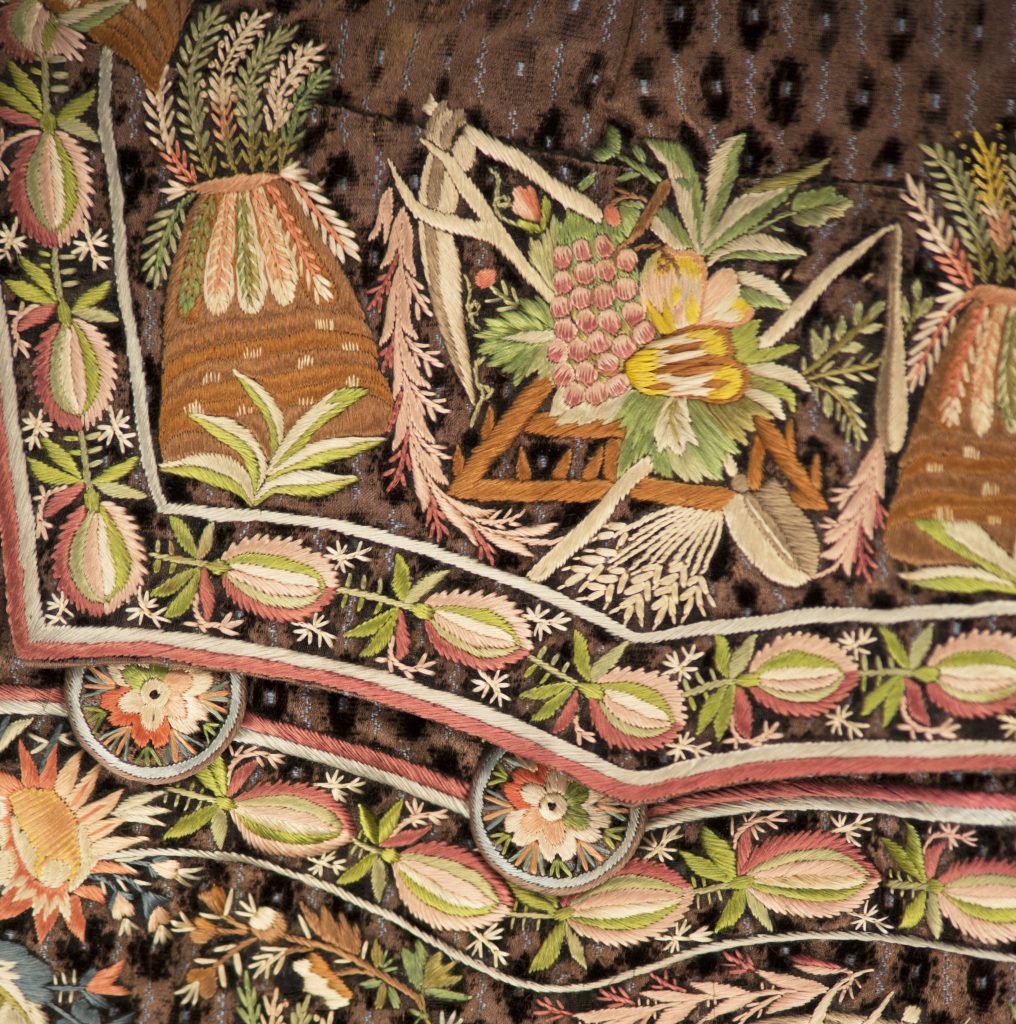 4. Simone Rocha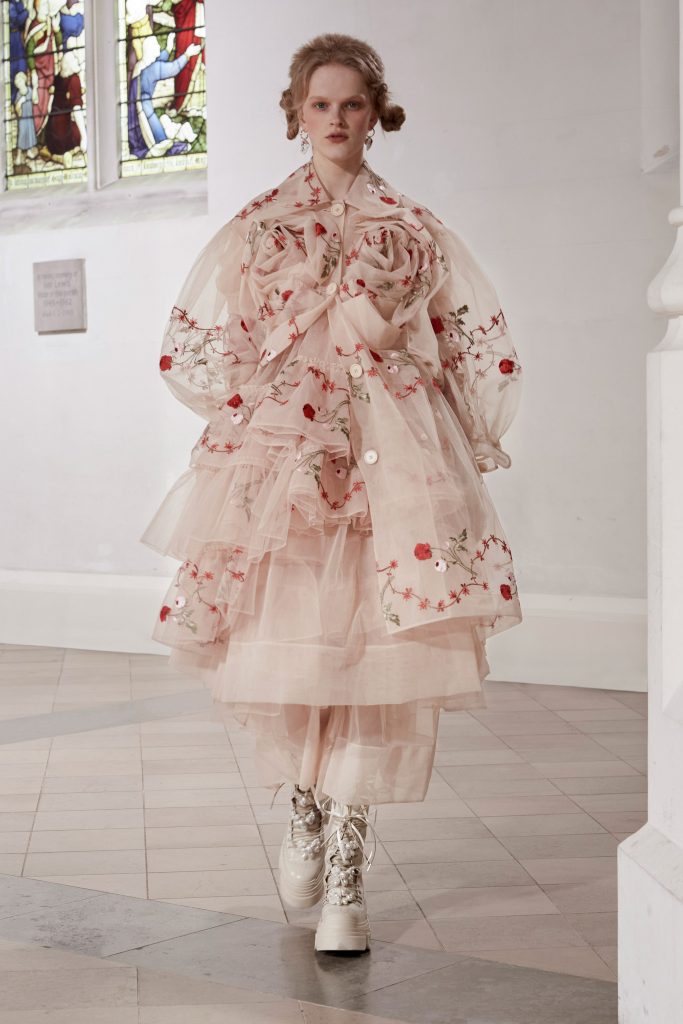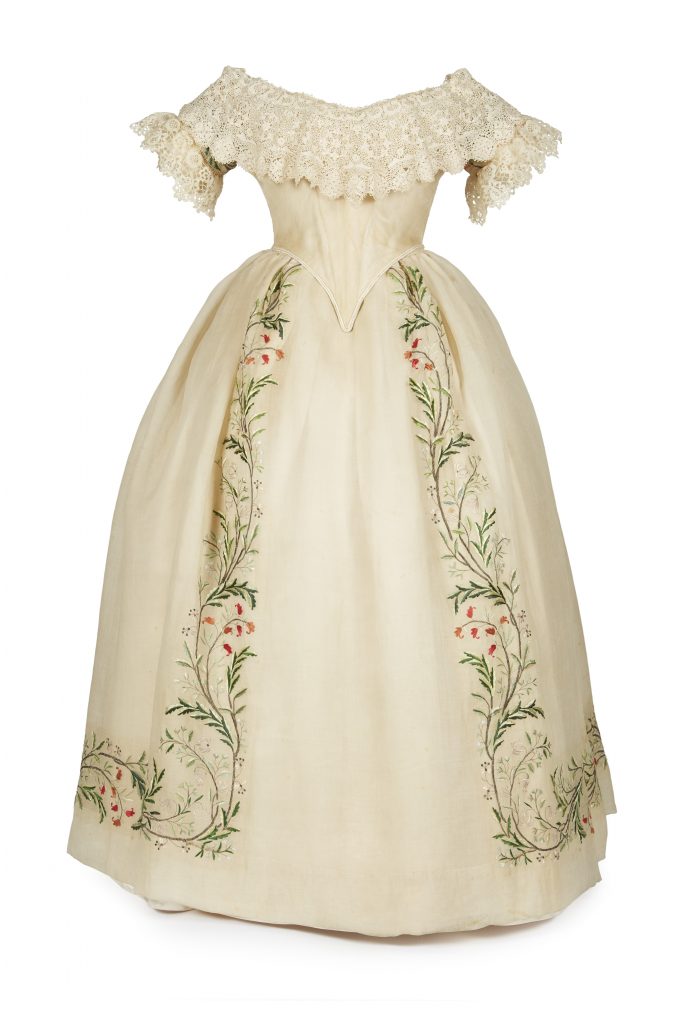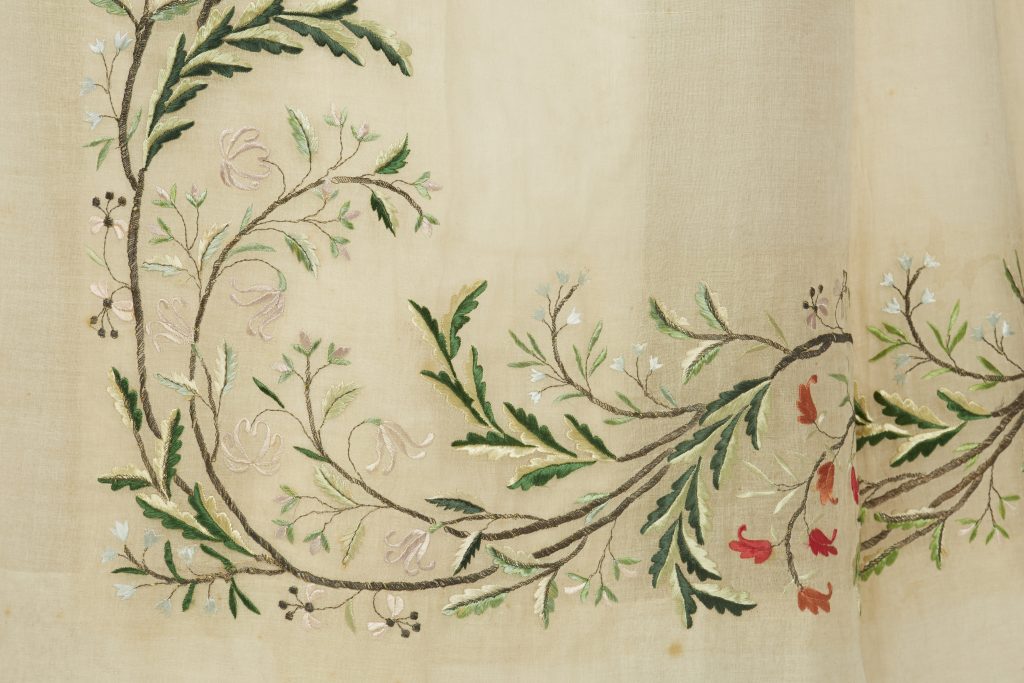 Simone Rocha's collection combined leather, embroidered florals and fabulously huge 19th-century-style puffed sleeves. She said that it was designed for "Fragile Rebels", which in so many ways reminded me of a young Queen Victoria, whose sheltered upbringing at Kensington Palace meant that in some senses she was shockingly naïve, but nevertheless had a steely will, as is displayed in her extensive diaries.
Queen Victoria wore this dress in about 1843. It's a very rare and special survival, not only for its particularly fine floral embroidery on silk, but also because for most of her life she famously wore black mourning clothes.
5. Victoria Beckham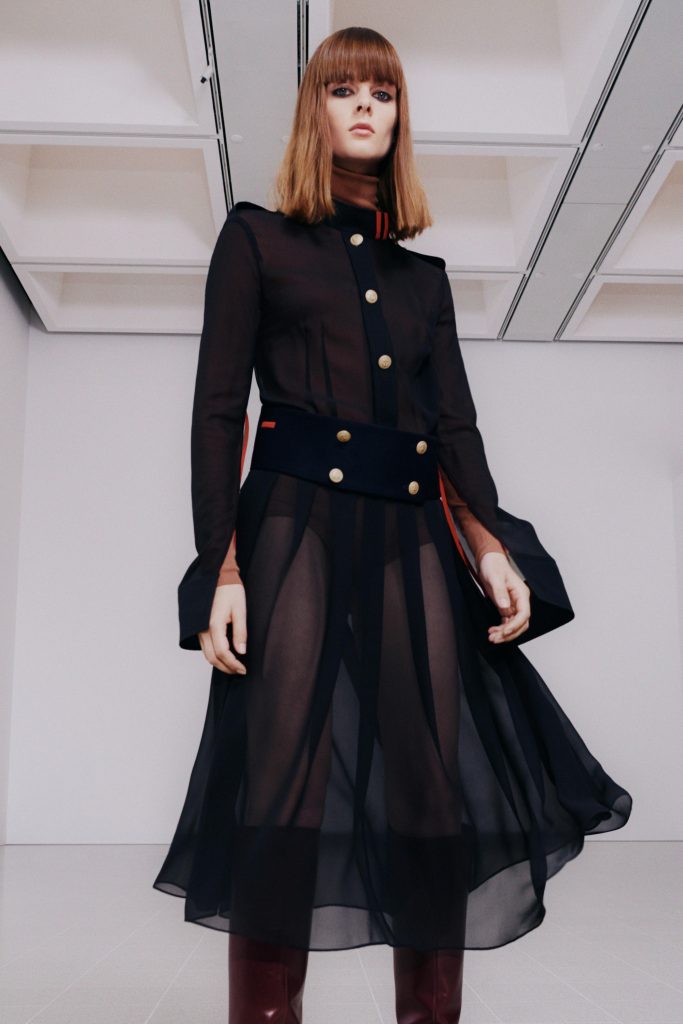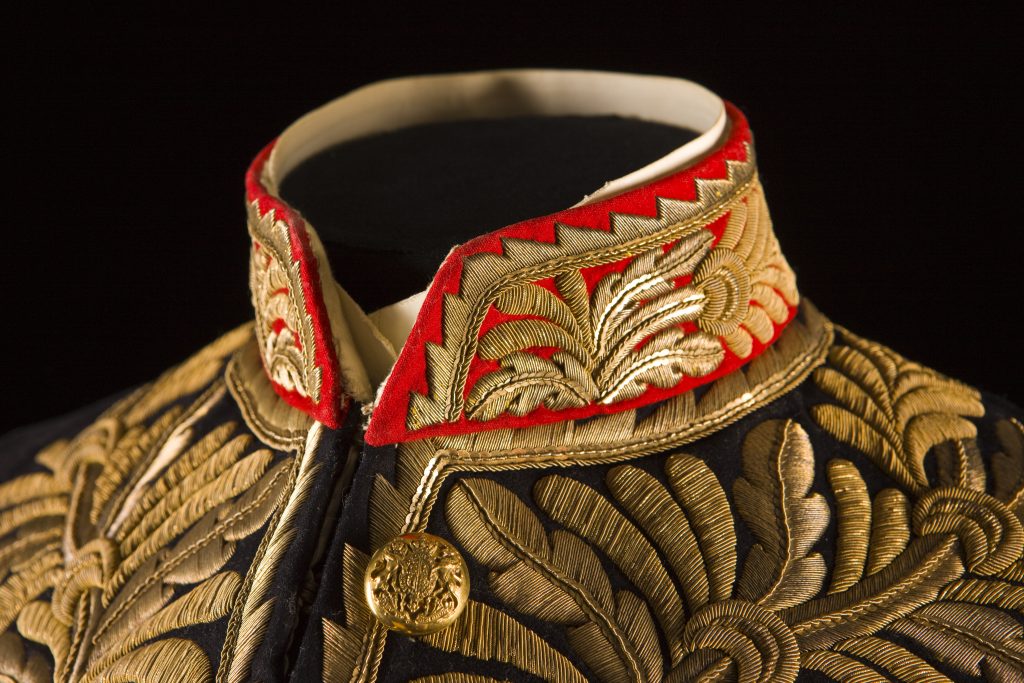 Victoria Beckham's show was peppered what with what she described as "ceremonial detailing, belts and brass buttons".
And who can blame her? The details on the ceremonial uniforms we look after in the Royal Ceremonial Dress Collection are fabulous…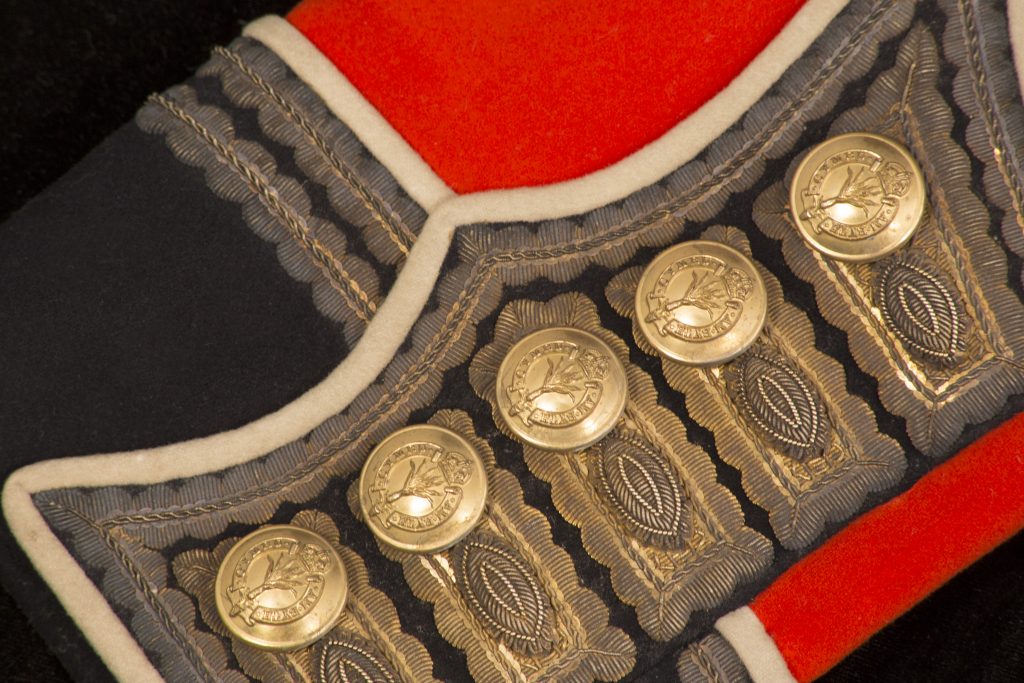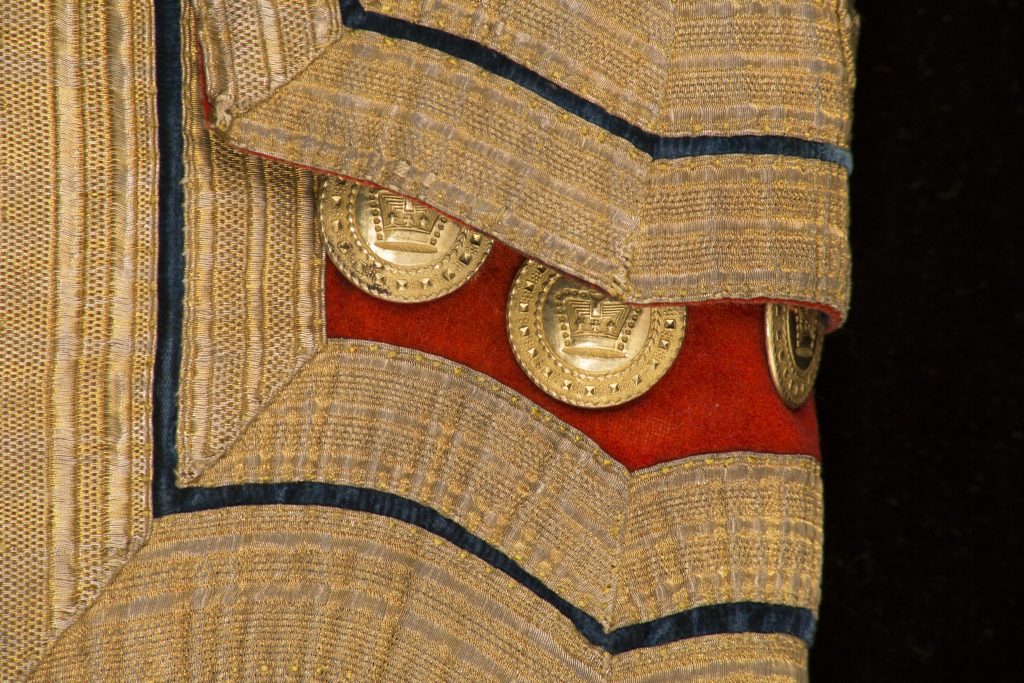 6. palmer//harding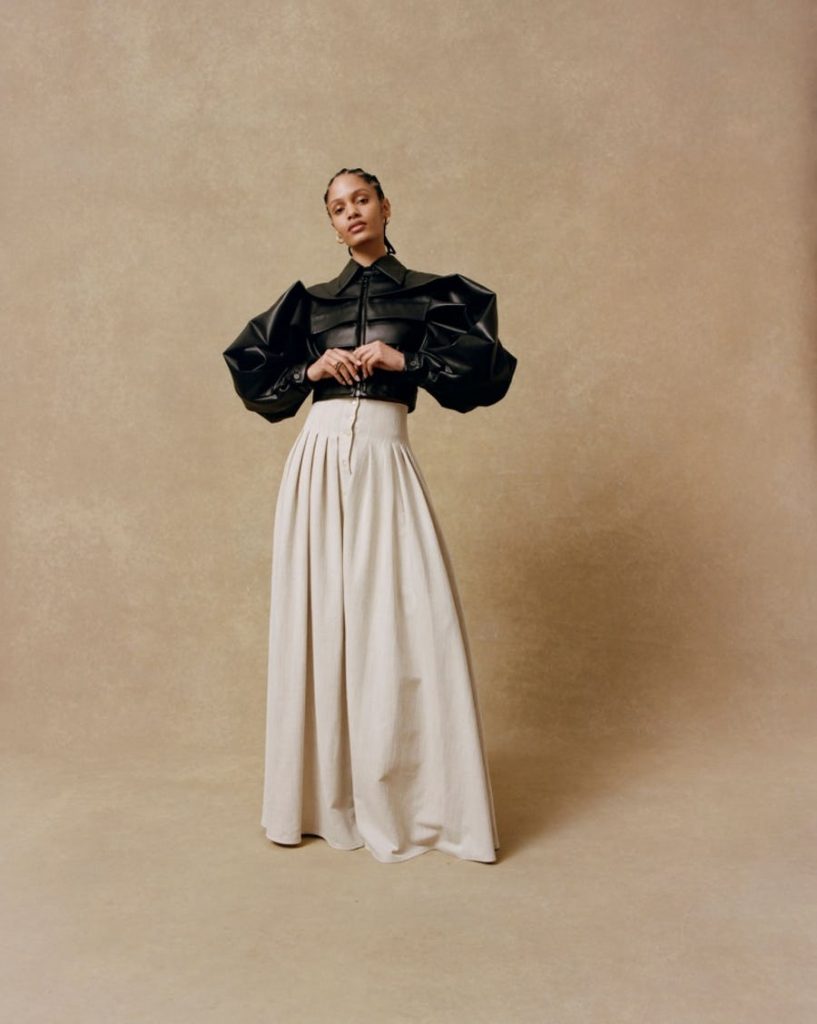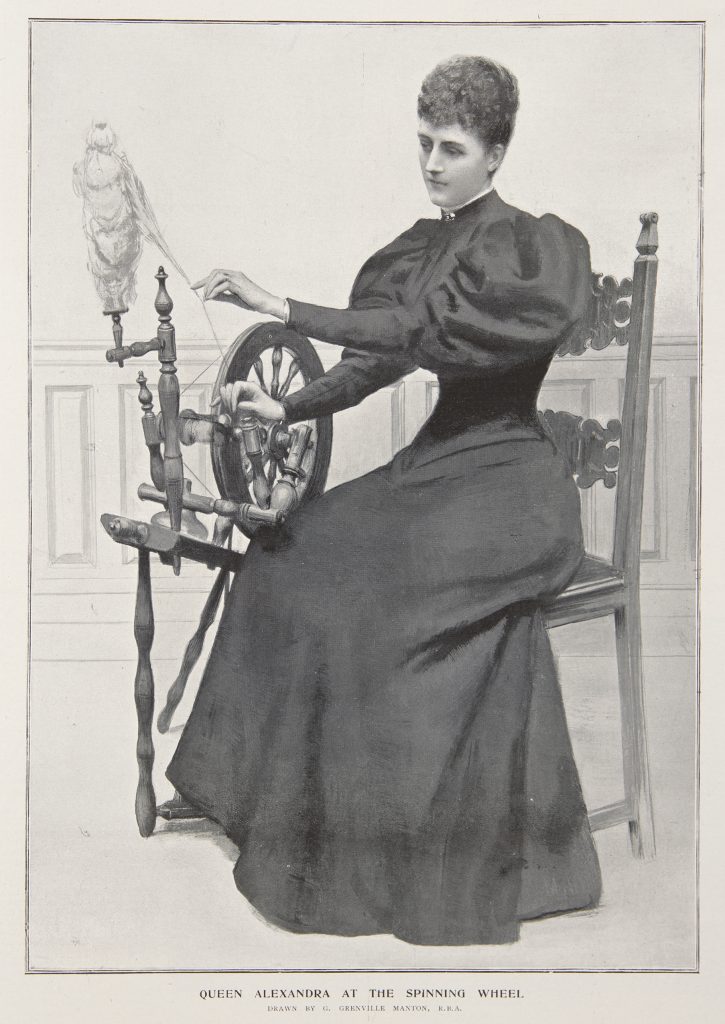 But my favourite piece in the whole of London Fashion Week AW21? This fantastic structured leather bodice by palmer//harding.
It reminds me so strongly of Queen Alexandra consort to Edward VII. In her day, she was a fashion icon, and the high-necked bodices like these that she wore represented the epitome of Edwardian style.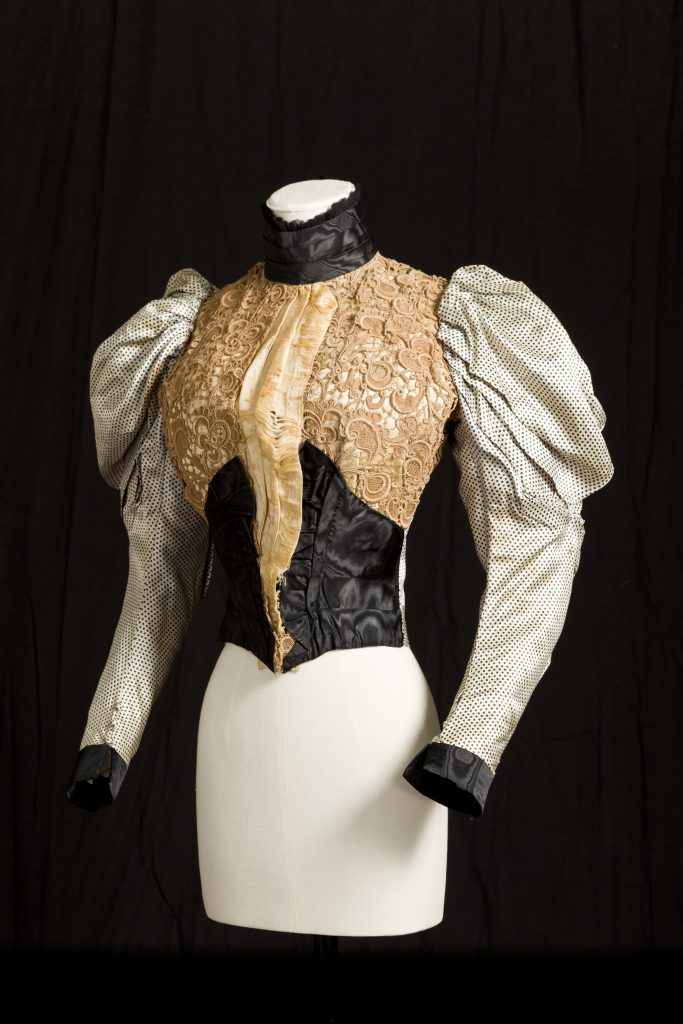 Polly Putnam
Collections Curator
Historic Royal Palaces