As curators, we spend a lot of the time immersed in libraries and archives.  Research is certainly an important aspect of the job and one of the most enjoyable too. However, our research always has a public outcome. Through research we are able to tell new stories (or new aspects of old stories) and create more authentic experiences to our visitors.
At Kensington Palace the curators have been busy thinking of the long term presentation of the King's State Apartments. This set of State rooms was originally developed by the artist, architect and designer William Kent. Work began in 1723, and took  four years to complete. It was in these lavish interiors that George II and his consort, Queen Caroline, enjoyed many glamorous court events.
One of the subjects that emerged during the 2014 restoration of the State Apartments was how to light the interiors. At the moment, our rooms are artificially lit so that visitors can safely appreciate all the wonderful details of Kent's ceilings, the paintings on the walls and all the other objects on display. However, in our continuous quest for authenticity, we started asking ourselves, how were the State Apartments actually experienced back in the 18th century? There was only one way to know. So one evening back in March fifty real wax candles were lit inside the Cupola Room. Before I proceed, let me assure you the whole experiment was carefully controlled by the watchful eyes and capable hands of the conservators.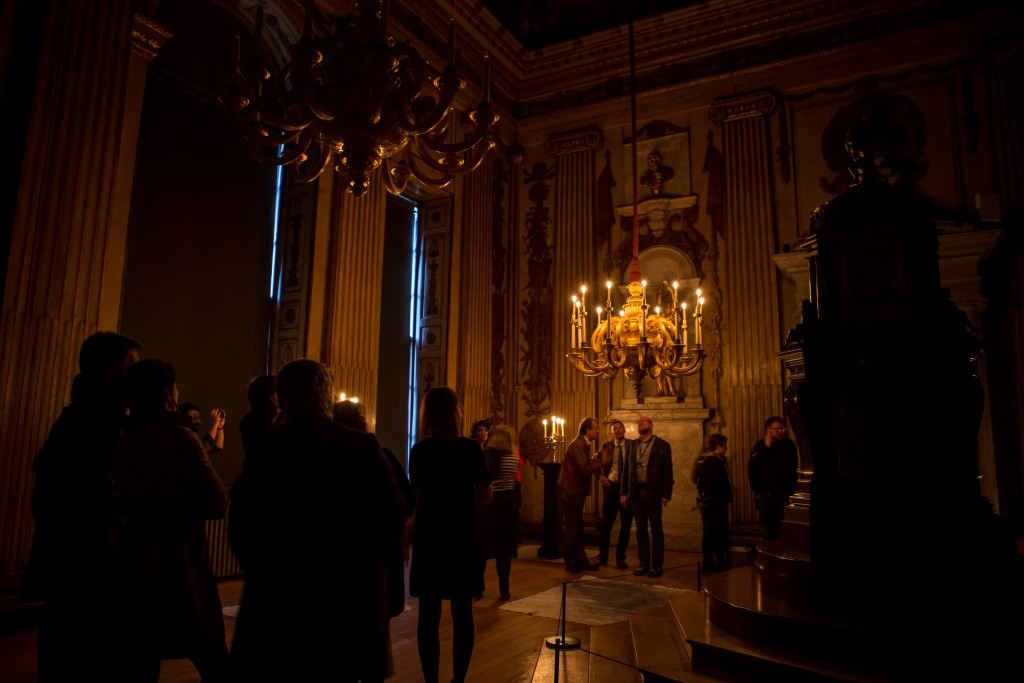 The exercise helped to shed some light (!) onto our understanding of significant elements of the room. Firstly, it showed how dramatic and three-dimensional Kent's wall and ceiling paintings actually look under candlelight. Secondly, it made clear the importance of mirrors, metallic sconces, gilded furniture and fittings as sources of light. Their reflective surfaces are quite effective in disseminating the light around the room. All of a sudden, the huge gilded chandeliers hung low in the room made a lot more sense.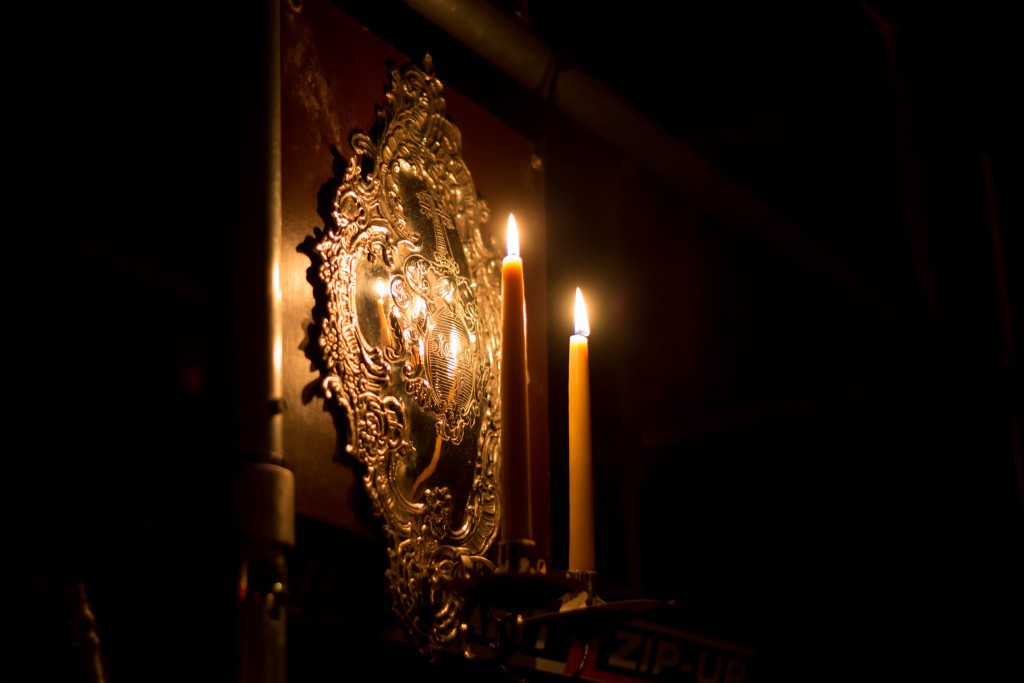 It also illuminated (sorry, once you start, it's hard to stop) our understanding of court dress in the 18th century. Dress was a diplomatic tool-the right clothing could let one into court events. Once inside, dress doubled as one's personal spotlight. Similarly to the furniture and decoration, garments of lustrous silk brocades with metal embroideries, not to mention all the jewellery, would reflect the light emanating from chandeliers above. This was particularly important, considering how absolutely crowded some court events could get. A courtier of prominence, or most importantly the monarch, had to be able to stand out and be recognisable from across the room, especially under candlelight. And so, the spangled, glittery court dress not only communicated your social status,  but the light-reflecting elements gave the wearer their own personal glow.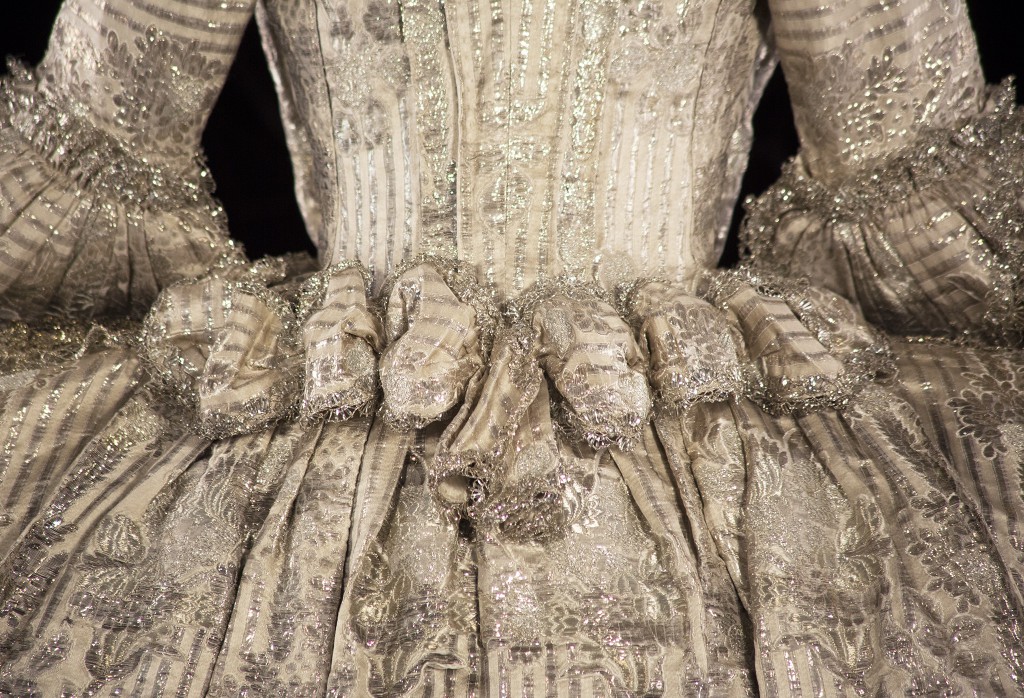 Isabella Coraca
Curatorial Assistant, Kensington Palace