This week marks the 731st anniversary of the Expulsion of the Jews from England in 1290, when the Jewish population of England were forced to convert or go into exile by Edward I. Over 1,400 Jewish people left from the wharf outside the Tower of London, ending a century of Jewish imprisonment, sanctuary, and employment in the castle. A new research project at Historic Royal Palaces has been investigating the Tower's medieval Jewish history, creating biographies for over 200 Jewish people connected with the site. Postdoctoral researcher Rory MacLellan and Heritage Management MA student Lydia McCutcheon write about three of these fascinating individuals.
Jurnet, son of Abraham, sergeant of the Tower
Jurnet is the only unconverted Jewish person known to have worked at the Tower in the medieval period. Based in London, Jurnet seems to have been a relatively respected figure in the community. He was repeatedly called upon in court by other Jews, whether as a witness, an attorney, or to stand bail. He engaged in some moneylending and had links with the Tower from an early period. Two charters relating to his purchase of a house in St Botolph's Parish, East Smithfield, in 1271-72 were witnessed by Ralph de Andebury, sub-Constable of the Tower. He also held houses just north of Colechurch Street, St Olave's Parish. However, his early relationship with the site was not a wholly positive one. In October 1273, Jurnet was being held at the Tower for a debt of 12 marks he owed the king and for selling a debt. He was eventually pardoned and released.
Jurnet was again in conflict with the law in June 1279, when the Constable of the Tower was to be ordered to arrest him and a Hake of Canterbury for attacking a Christian, Thomas of St Michael. The two parties later reached an agreement that the Jews would pay Thomas 1 mark in compensation.
A court case in 1281 describes how Jurnet, 'sergeant of the Tower of London', was attacked in the street. He and two other Jews had been carrying the body of Josce of Guildford on a cart through the street of Southwark. Josce had been murdered while travelling from Dartford to Plumstead and his body was presumably being brought to London for burial in the city's Jewish cemetery. They were stopped by the bailiff of Southwark, who demanded a toll of 2s for every cart carrying dead Jews through the streets. They refused to pay, saying that the king had excused England's Jews from tolls. The bailiff's men attacked them, overturned the cart, and took a piece of clothing for the toll. The case was brought to court and, because the bailiff was unable to produce any charter proving his right to the toll, he and his men were imprisoned.
Though the record does not specify what Jurnet's exact duties at the Tower were, this case suggests that he may have had some responsibility for carrying bodies to London's Jewish cemetery for burial. The Constable of the Tower was a witness to some of the late thirteenth-century charters relating to the cemetery and the mass incarceration and execution of Jews at the Tower in the late 1270s may have led to the Tower taking on a more direct role there.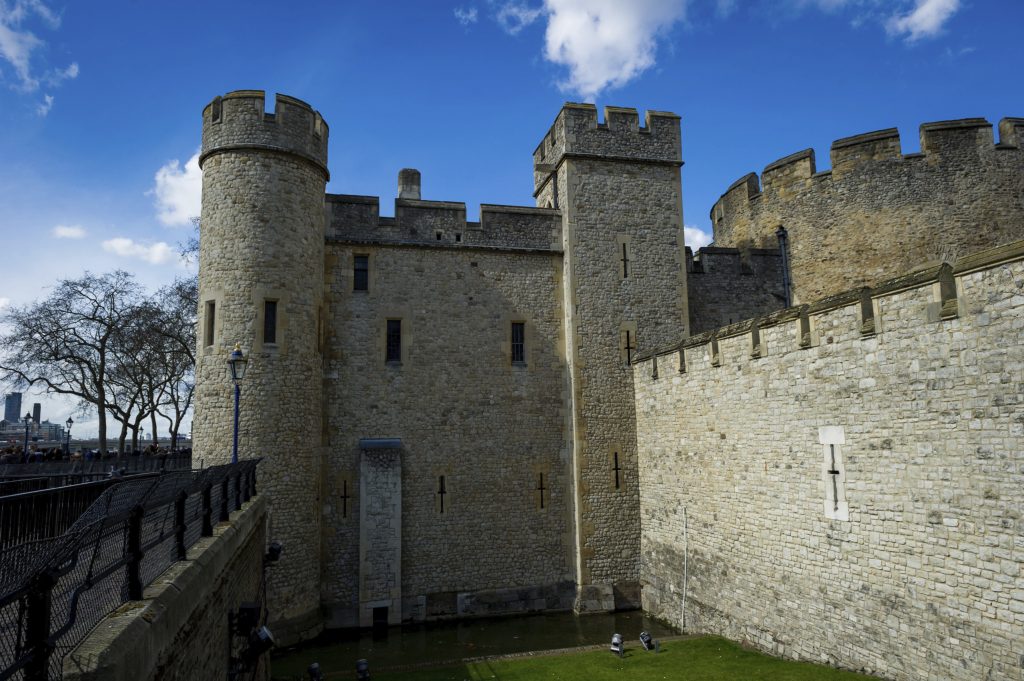 Sir Henry of Winchester
Henry was a knight and convert from Judaism. Unfortunately, his pre-conversion identity is unknown. Henry III himself participated in the conversion, giving his own name to the new convert and knighting him. The king granted him a large stipend of 12d a day for life. In contrast, the male residents of the Domus Conversorum, a house for converted Jews, received just 10d a week. Henry was employed at the Exchequer of the Jews as a notary clerk, writing Hebrew inscriptions, he also bought and sold debts, often collaborating with a Jew called Moses de Clare, and traded in wool. He probably resided in Durngate, a suburb around the north-east gate of Winchester. In 1270, Henry was listed as one of the 25 guardians and protectors of the Jews of Winchester, but his later career saw him be anything but an ally of his former community.
In 1278, Henry was twice arrested and imprisoned on suspicion of coin-clipping, illegally cutting the edges off coins to melt down and sell or make new ones. He had been travelling around England buying up almost 1400kg of silver suspected to have come from clippings. However, the evidence suggests that this was part of an undercover operation by the crown to gather evidence for putting coin-clippers on trial. His expenses during his imprisonment by the Constable of Bristol Castle were paid by order of the king, while a court case from 1279 records that his arrest in Bury St Edmunds in March 1278 had interrupted the 'special business' that he was then on for the king. The Bristol expenses are listed aside an entry for 'gifts and bribes given both to Christians and Jews to convict them of exchanging' coin-clippings.
In August 1278, the king ordered Anthony Bek, Constable of the Tower of London, to assign a suitable house at the Tower to Henry and his household that he could use for as long as Bek required it for him to do his service to the king. The timing of this order suggests it was related to Henry's investigation of coin-clipping, perhaps storing the clipped coins and other evidence at the Tower or interrogating the Jews already held prisoner there.
Edward I tried to give Henry the right to testify in the coin-clipping trials that followed in early 1279, but Thomas de Cantilupe, bishop of Hereford, complained that a convert should not have the power of life and death over Christians. The bishop threatened to resign, and so Edward backed down.
Henry fell from grace in July 1279, when he was arrested and accused of buying the goods of Jews executed in the coin-clipping trials, including clothes, furs, Christian and Hebrew books, copper lamps, and silk girdles to sell in England and overseas. He was fined 1000 marks for concealing the goods of his rival Benedict of Winchester, one of the hundreds hanged. By March 1281, he had been imprisoned in Winchester for failing to pay his fine.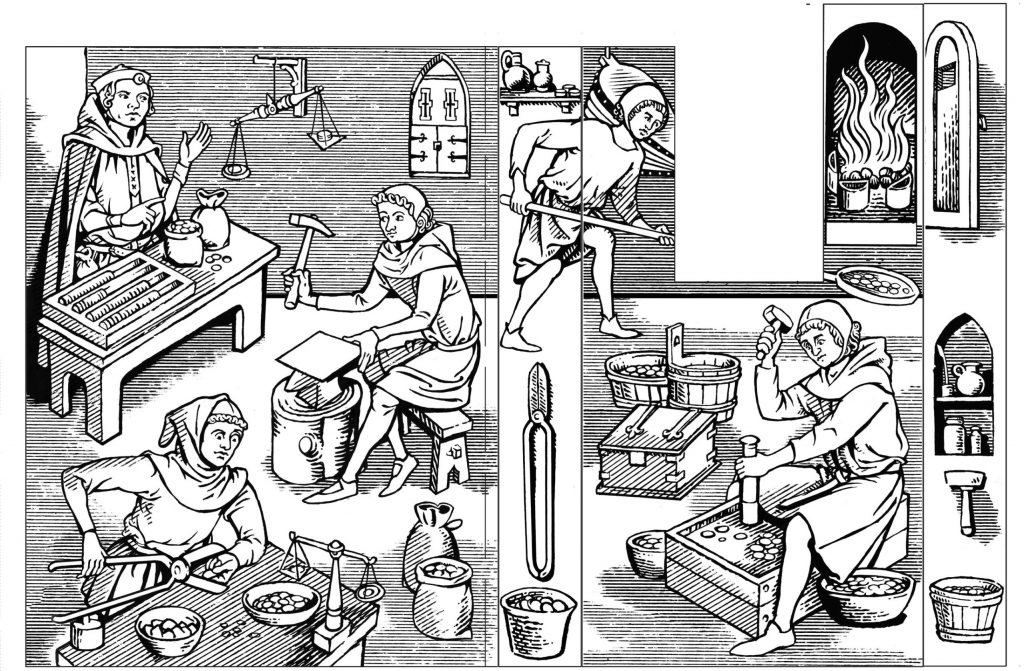 Licoricia of Winchester
Licoricia was an extremely successful Jewish moneylender who lived in Winchester in thirteenth century. She and her first husband, Abraham of Kent, had four children, Cokerel, Benedict, Lumbard, and a daughter, Belia. Her second husband was David of Oxford (m. 1242), and they had a son, Asher, nicknamed Sweteman, born in 1243. David died in 1244. Through her son Cokerel, she also had a grandson, Abraham.
On the death of her husband David, Licoricia was imprisoned in the Tower until the death duty owed to the king could be paid. For Jews, this tax was one third of the whole estate. Licoricia paid the crown 5000 marks, most of which was sent directly to the Exchequer for the construction of Westminster Abbey – one of the largest sums put into the project. As a result of this exchange, she formed a working relationship with Henry III, calling on his support for reclaiming debts owed to her. Henry also allowed her to take on David's business affairs and freedom from any further taxes for 25 marks a year.
In 1258, Licoricia was accused of theft and sent to the Tower a second time. Her former business partner Belia had sent her a gold ring to give to Henry, which later went missing. Licoricia's neighbour, Ivetta, accused her of stealing the ring, leading to Licoricia's imprisonment. Ivetta herself was subsequently charged with the theft and Licoricia was released but the ring was never found.
Licoricia and her Christian maid Alice were found murdered at Licoricia's home in Winchester in 1277. A jury found three initial suspects (Roger le Scurre, Adam le Soller and John le Sclatiere) innocent of both murders and named a Ralph le Seller, who had conveniently left the city, as the most likely culprit. Licoricia's sons Cokerel and Sweteman did not accept the verdict and tried to press charges against Roger le Scurre and the others.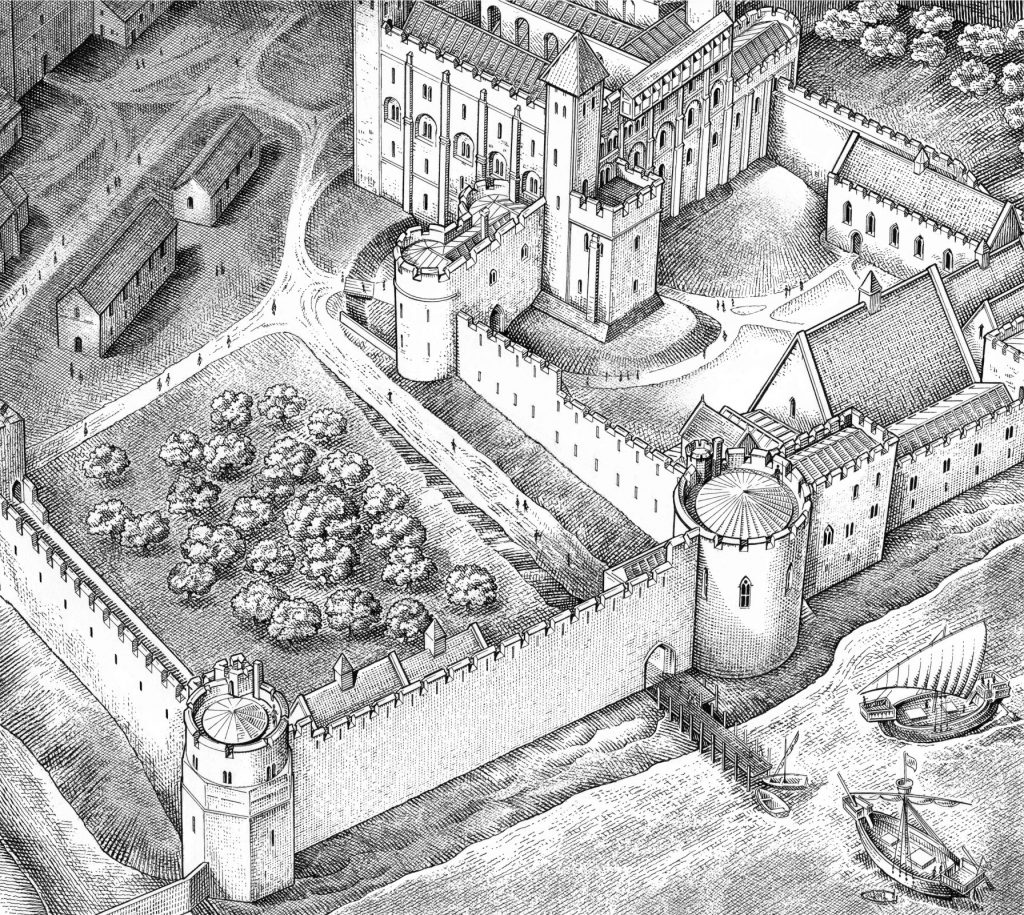 These are just some of the 250 biographies of Jewish prisoners, refugees, and workers at the medieval Tower we have created. The complete collection of biographies will be available on the project's page in January 2022.
Rory MacLellan
Postdoctoral Research Fellow
Historic Royal Palaces
Lydia McCutcheon
Heritage Management MA
Historic Royal Palaces/Queen Mary University of London
Further reading:
Suzanne Bartlet, Licoricia of Winchester : Marriage, Motherhood and Murder in the Medieval Anglo-Jewish Community (London, 2009)
Robin R. Mundill, The King's Jews: Money, Massacre and Exodus in Medieval England (London, 2010)